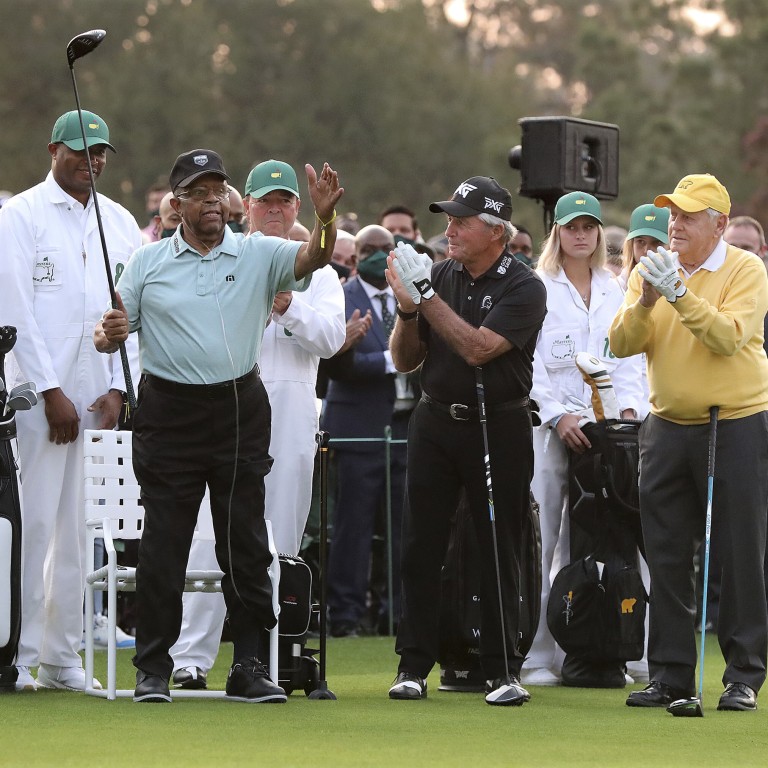 Jack Nicklaus and Gary Player lead tributes after Lee Elder, first black golfer to play at the Masters, dies at age 87
Player calls Elder 'a titan in the world of golf and great contributor to society', while Nicklaus labels him a 'pioneer, in so many ways'
Elder broke the colour barrier at Augusta National in 1975 paving the way for the likes of Tiger Woods on PGA Tour
Tributes have poured in from around the world for Lee Elder, who has died at the age of 87. In 1975 Elder broke the colour barrier as the first black golfer to play in the Masters.
Elder was honoured at Augusta National in April when he joined Jack Nicklaus and Gary Player on the tee box for the ceremonial first drives of the tournament. Although he couldn't match the combined nine green jackets of those golf legends — his best finish at the Masters was a tie for 17th in 1979 — Elder garnered the loudest applause. He hoped to hit a shot of his own but instead acknowledged the gallery from his golf cart.
"For me and my family, I think it was one of the most emotional experiences that I have ever witnessed or been involved in," Elder said following the ceremony, attended by dozens of black club pros from around the country. "It is certainly something that I will cherish for the rest of my life."
In reacting to the news, Player said Elder was "truly a titan in the world of golf and a great contributor to society".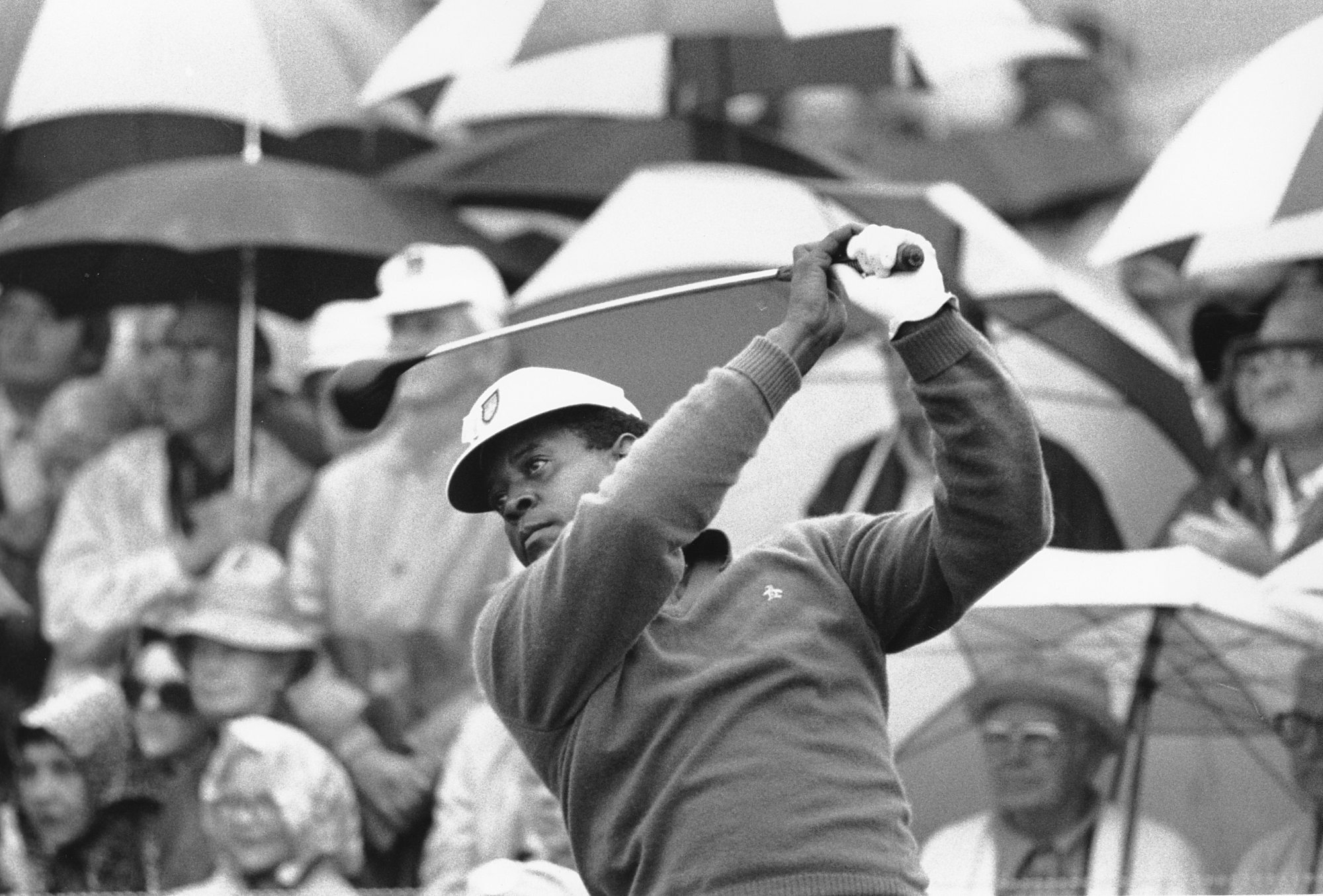 Nicklaus said he had been honoured to share the first tee with Elder at Augusta in April, and called it a memory that would "remain special for many years to come".
"Lee Elder was a pioneer, and in so many ways," Nicklaus said. "Yes, he was the first black golfer to play in the Masters Tournament, but that simply underlined the hard work Lee put in to further the cause of everyone who has a dream to play on the PGA Tour and perhaps thinks there were too many barriers before them."
Elder made 448 starts on the PGA Tour with four victories, including the 1974 Monsanto Open in Pensacola, which earned him an invitation to the Masters. During that Florida tournament, he received death threats and was accompanied by armed security guards as he walked down the middle of the fairways.
"When I won at Pensacola, they had received calls that if I won the tournament I would never get out of there alive," he told the Los Angeles Times in March. "So when I made the putt to win and I was going out to join my friends, Jim Vickers and Harry Toscano, they had beers in their hands ready for me. Jack Tuthill, who was then the tour supervisor, grabbed me and said, 'Hey, you can't go out there.' I said, 'Why can't I?' He said for me to get in the car so they could drive me back to the clubhouse. In the car, he told me about the threats.
"The ceremony was given inside the clubhouse. We couldn't do it outside. That was the decision of the people there. I was ready to get my trophy and my check and get out of there."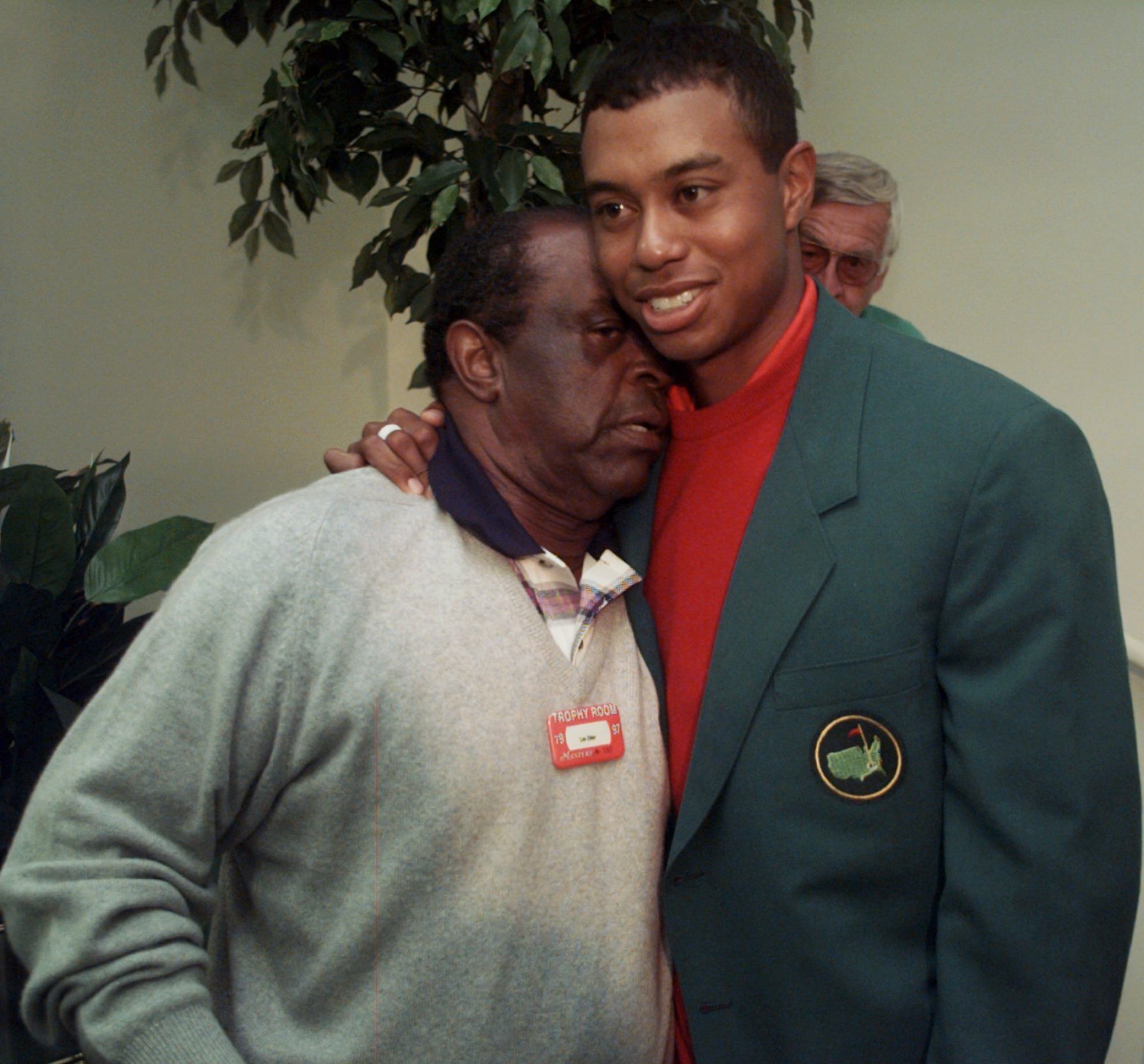 The indignities that Elder and other black golfers endured were a constant, including that Pensacola course once denying him entry to the clubhouse and making him use the parking lot to change into his golf shoes.
"I feel that several players should have been at the Masters before me," Elder said. "You go back and look at Pete Brown, who won the Waco Turner Open in 1965. He was not invited. In 1967, Charlie Sifford won the Sammy Davis Jr Greater Hartford Open. He was not invited."
Fearing for his safety, he rented two houses in Augusta during his first Masters so people wouldn't know exactly where he was staying. During the week leading up to the tournament, he and friends who had joined him on the trip from Washington were denied service at a local establishment because of their race.
Born on July 14, 1934, in Dallas, Robert Lee Elder taught himself to play golf by sneaking onto all-white courses after hours as a youth. He did not play his first official round until he was 16. He caddied and hustled, and continued to improve when he was drafted into the Army in 1959 by playing frequent rounds with his commanding officer at Fort Lewis in Washington state.
Upon his military discharge in 1961, he joined the all-black United Golf Assn. tour and launched his professional career.
Harold Varner III, one of a handful of black players on the PGA Tour, said he was fortunate to have learned from Elder.
"Look out for the ones coming behind you," Varner said. "Lee Elder was an incredible contribution to golf and made history because of his talent, not just because he was African-American. I'm fortunate to have had the chance to learn from him."