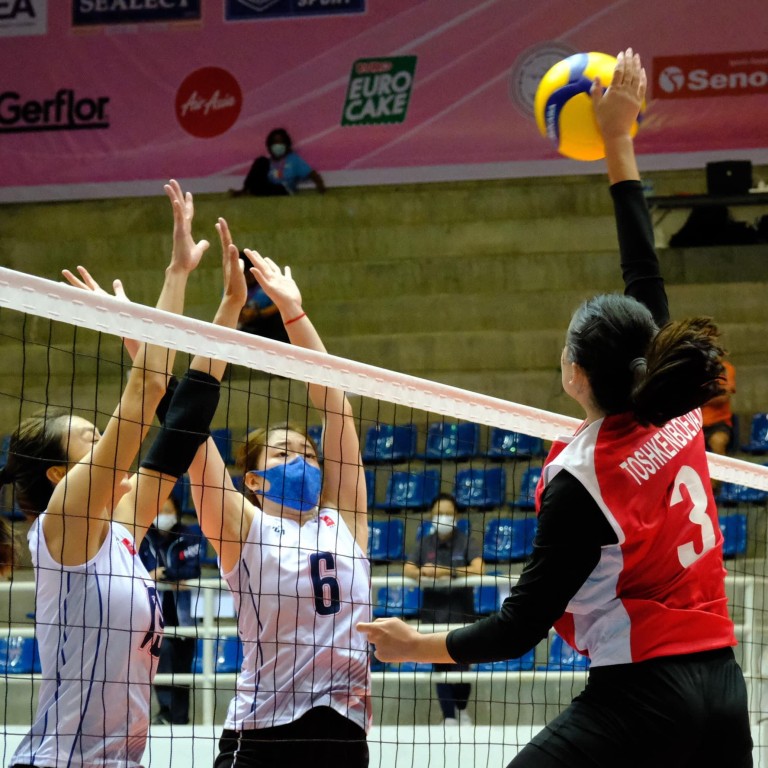 Hong Kong defeat Uzbekistan to win historic AVC Women's Challenge Cup in Thailand
City's volleyball team cruise to victory to cement their history-making title triumph ahead of second-placed India
Captain Chim Wing-lam is instrumental for Hong Kong, top-scoring with 20 points
Hong Kong claimed their first ever AVC Women's Challenge Cup by defeating Uzbekistan in straight sets on Wednesday to close out the tournament in spectacular fashion.
Hong Kong captain Chim Wing-lam sealed the victory for her side with a powerful forearm return to win the game 25-19, 25-10, 25-19 at the Nakhon Pathom Sports Centre on the outskirts of Bangkok.
The win over Uzbekistan capped a momentous week for the Hong Kong side, who dominated the six-day round-robin tournament, also posting wins over Singapore, Malaysia and India.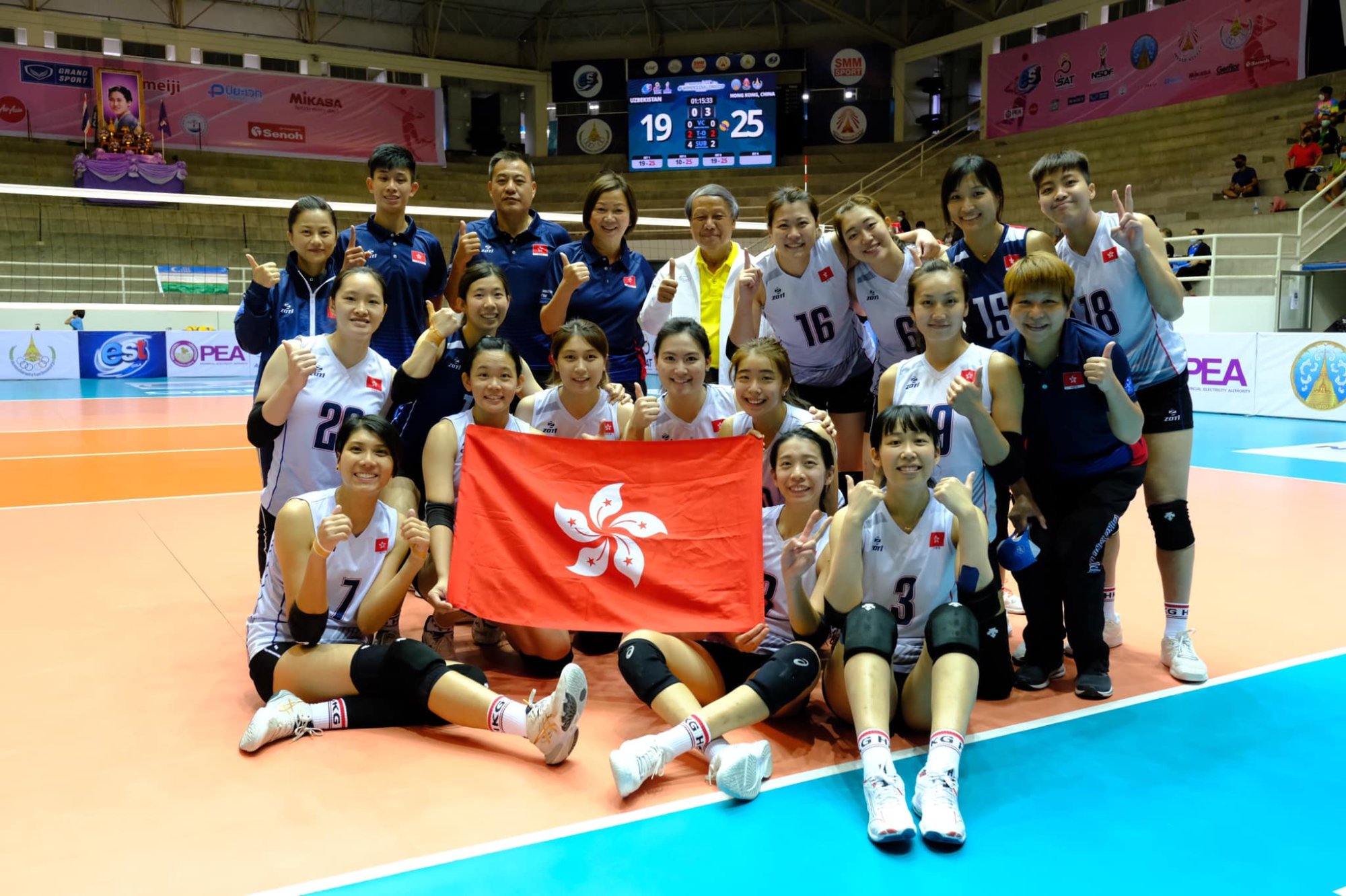 Against Uzbekistan, who had outclassed Singapore in straight sets the previous day, the Hong Kong team started nervously, allowing their fast-improving opponents to attack and move into a 16-13 lead.
Hong Kong, however, clawed their way back, with Chim, Pang Wing-lam and the towering Yeung Sau-mei tearing the opposing defence apart with their sharp blows to level the scores at 18-18. They never looked back.
Allowing Uzbekistan just one more point, Hong Kong wrapped up the set 25-19. Yeung, using her height advantage to attack devastatingly at the net, was to the fore in winning the last three points of the set.
Outside hitter Pang was again instrumental, helping to shut down a potent Uzbekistan – something that Chim said the team had prepared for in their pregame strategy.
"Uzbekistan attacked hard," Chim told the Post after their historic win. "We prepared a lot for this game and really focused on blocking Uzbekistan's serve. They are a very strong, attacking team, so we needed to shut down their serve right from the start."
Chim contributed a match-high 20 points from 14 attacks, along with one block and five aces, while Yeung and Pang added 18 and 11 points respectively. No Uzbekistan player reached double digits, with middle blocker Khodisakhon Toshkenboeva and Uzbekistan captain Ezozakhon Sativoldieva scoring nine points apiece.
While Chim said she was happy with her own performance, she stressed that it would not have been possible without her teammates.
"There's a lot of pressure in the captain role, but it was not only my effort – I could not have made those shots without the support of my team," she said. "I'm so blessed to have such good teammates."
Hong Kong completed their campaign in the third AVC Women's Challenge Cup with 11 points, thanks to four back-to-back wins, followed by India, who ended their campaign on Tuesday to finish in second place overall with 10 points from their three wins.
Chim said Hong Kong's triumph signalled that they were a force to be reckoned with.
"We had a very big challenge today and came out on top," she said. "We had three years of not playing in big tournaments, and although this tournament ranks lower than some of the bigger competitions in Asia, it shows we can hold our own against teams like India and Uzbekistan."
The team returns to Hong Kong on Thursday afternoon and will get back to work in preparation for the now postponed World University Games in Chengdu.