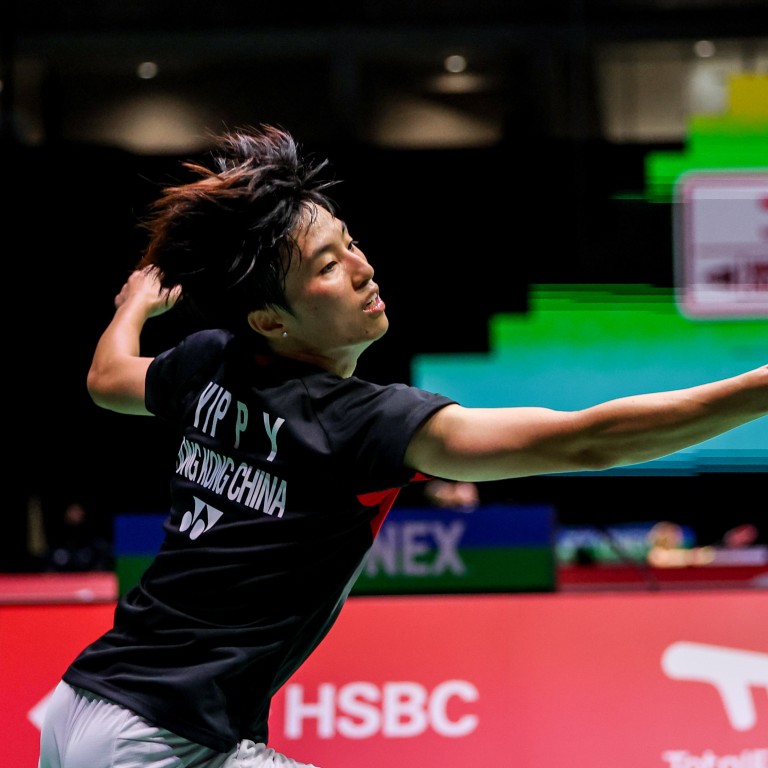 Badminton World Championships: Hong Kong's Yip Pui-yin causes upset in women's singles
Yip breezes past Belgium's Lianne Tan, ranked 55 places above her, but Cheung Ngan-yi loses to India's Saina Nehwal
Chang Tak-ching and Ng Wing-yung are knocked out of the mixed doubles at the championships in Tokyo
After the leading men began Hong Kong's campaign on Monday, day two of the Badminton World Championships featured Cheung Ngan-yi and Yip Pui-yin in the women's singles.
Yip needed just 35 minutes on Tuesday to get past Belgium's No 32-ranked Lianne Tan, who she beat in straight sets 21-14, 22-20. Ranked 55 places below Tan at No 87, Yip went through to meet Canada's Michelle Li in round two.
"It will be difficult for Yip in her next round as the veteran will need to perform well against her Canadian opponent who is still in her peak years," badminton head coach Tim He Yiming said.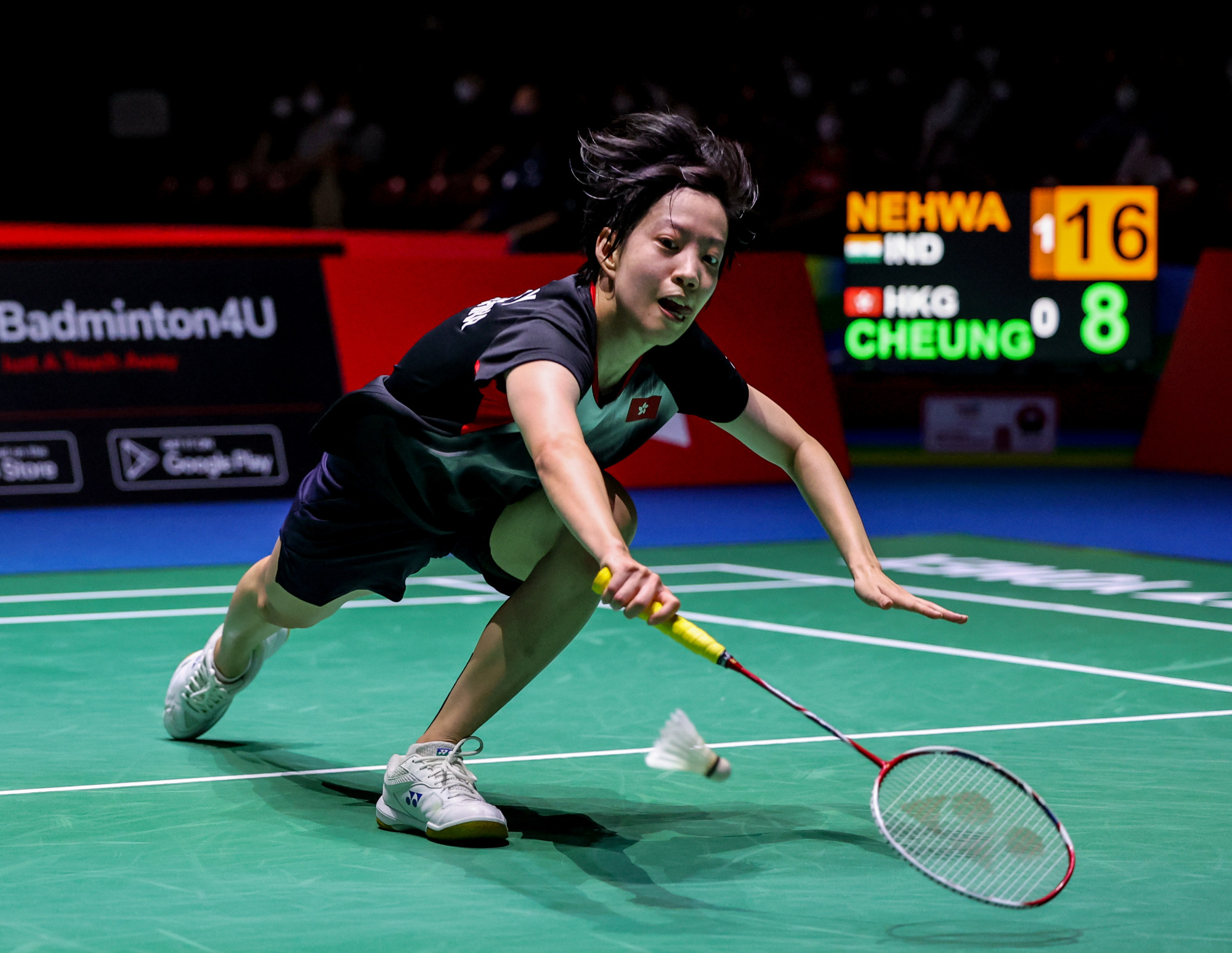 But Yip's 50th-ranked compatriot Cheung bowed out, losing to India's No 33-ranked Saina Nehwal 21-19, 21-9. "Cheung has been troubled by her leg problems since the Tokyo Olympics and is struggling to regain her best. After a highly contested first game, she could not maintain her momentum against Nehwal, causing a landslide defeat in the second," said He.
There was a second solid performance of the week in the men's singles from Lee Cheuk-yiu. He dispatched Jan Louda of the Philippines 21-17, 21-12, also in 35 minutes, and will face Taiwan's Chou Tien-Chen, the world number four, in the third round.
"It will be an interest game against Chou as the two met twice in Indonesia in June with each winning one," said He. "Lee must set himself as the underdog to challenge the higher ranking opponent so that he can have a chance.
"But Lee and other Hong Kong players have prepared the tournament well with some quality training before leaving for Tokyo. We hope their hard work will pay off."
Medal hopes Tang Chun-man and Tse Ying-suet received a bye in the opening round of the mixed doubles, but Chang Tak-ching and Ng Wing-yung failed to get past their Indonesian opponents Rehan Naufal Kusharjanto and Lisa Ayu Kusumawati who ended their hopes with a swift 21-14, 21-14 victory.
A notable participant at the tournament is Ukrainian player Maria Ulitina, who has been living in exile since Russia invaded her country six months ago.
The world No 58 drove for four straight days to reach the Hungarian border when Russian missiles started firing over her home in the eastern Ukrainian city of Dnipro in February.
She has been living in Hungary ever since and said focusing on matches is "really hard when you don't have a home".
"I don't want to complain about it but mentally it's really hard when you don't have a home and you don't know where you will live tomorrow," the 30-year-old said on the sidelines of the world championships.
"It's hard mentally, financially. It's difficult."
Ulitina had previously lived in Hungary so she had residence permission for herself and her dog when she fled the war in her homeland with the bare minimum of possessions.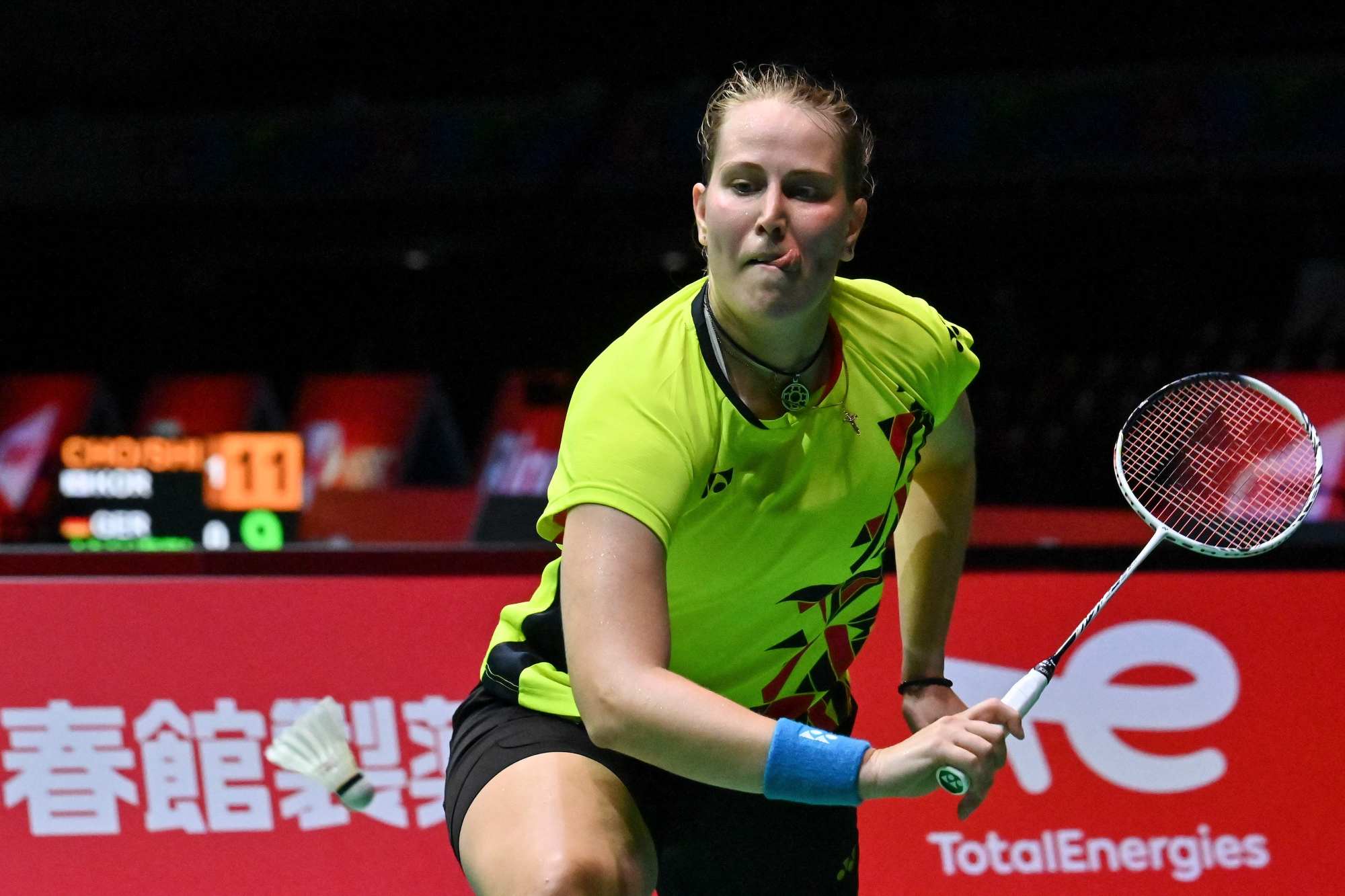 Ulitina said her training conditions and standard of living were good but "it's hard to manage" her mental state as the war drags on.
She said her family in Ukraine were safe and they speak regularly, but she also worries that the front line of war is moving closer to them.
Ulitina has been active on the world tour this season and she made a surprise appearance at the All England Open in March, barely a week after fleeing Ukraine for Hungary.
"It happened just two or three days before the start and I had no visa or anything," she said.
"It's big thanks to Badminton England that they asked the government to help so I could go."
Ulitina said she had Russian friends in the past but she has not heard from them since the war began.
Russian badminton players have been banned from international competition and she said she "cannot even imagine" what it would be like to face one on the court.
"I used to have friends there but since the war started no one even writes or asks anything, how we are or if they are sorry about it, nothing," she said.
"This is really disappointing."
Additional reporting from AFP