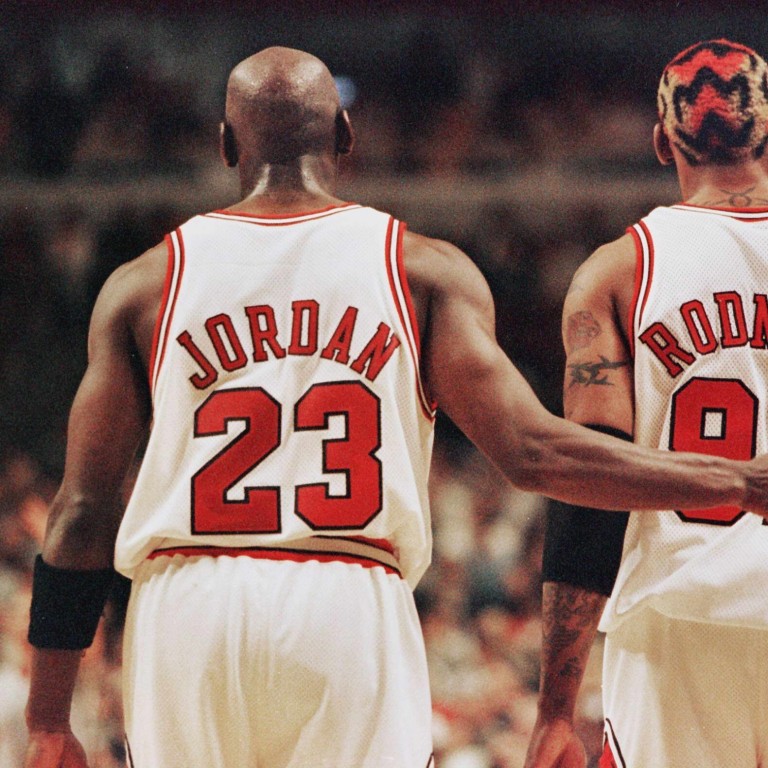 Netflix's Michael Jordan and Chicago Bulls series The Last Dance gets April release
Basketball fans starved of NBA action amid coronavirus lockdown begged for The Last Dance to be moved up from June slot
Series shows the star-studded team's chase for a sixth championship in eight years in the 1997-98 season
Online streaming giant Netflix has responded to the coronavirus pandemic by giving viewers another reason to stay at home – it is releasing its new documentary on Michael Jordan's Chicago Bulls early.
Originally slated for a June release, The Last Dance will now stream from April 20, Netflix has confirmed. This was an about-turn from co-broadcasters ESPN telling media in mid-March that it would not be released early, despite growing demand from the public in the absence of live NBA action. Even LeBron James added his voice to those calling for an early release.
The 10-part documentary series focuses on the Bulls team coached by Phil Jackson as they chase a sixth NBA championship in eight years in the 1997-98 season, with Jordan the star of a team also including Dennis Rodman, Scottie Pippen and future Golden State Warriors coach Steve Kerr.
Basketball fans in the US will get to see the series on ESPN, while Netflix will release two episodes per week every Monday until May 18.
The series is directed by Jason Hehir, whose previous sports documentaries include Andre The Giant, The '85 Bears and The Fab Five. He was given access to the team throughout that season, with Netflix promising never-before-seen footage. 
"As the series weaves its way through the tumultuous 1997-98 season, viewers will be transported back to how it all began – from Jordan's childhood roots, the Bulls' dire circumstances before Jordan's arrival and how the team was built after drafting Jordan in 1984, to the struggles that eventually led to the team's first NBA championship," Netflix said in a press release.
"As the series takes the audience through the Bulls' first five championships, viewers will experience the off-court challenges, struggles and triumphs that were a part of the culture-shifting phenomenon created by Jordan and the Bulls."
The series also features current-day interviews with those involved.
"Michael Jordan and the '90s Bulls weren't just sports superstars, they were a global phenomenon," Hehir said. "Making The Last Dance was an incredible opportunity to explore the extraordinary impact of one man and one team.
"For nearly three years, we searched far and wide to present the definitive story of an era-defining dynasty and to present these sports heroes as humans. I hope viewers enjoy watching our series as much as we enjoyed the opportunity to make it."
The series premieres on Monday, April 20, at 3.01pm Hong Kong time with episodes one and two. The next two episodes are available every Monday at the same time.