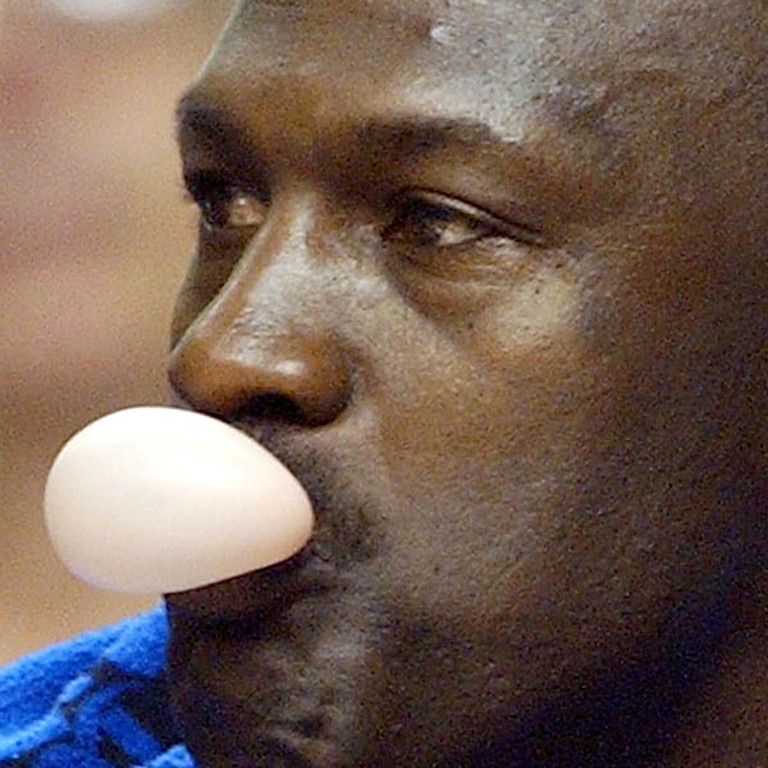 Michael Jordan says 'The Last Dance' Chicago Bulls series might make him seem a 'horrible guy'
The Last Dance tells the story of the team's sixth NBA title in 1998 through interviews and never before seen footage
Teammates Dennis Rodman and Scottie Pippen, coach Phil Jackson and former presidents Barack Obama and Bill Clinton feature
Anticipation is growing for The Last Dance, the new ESPN and Netflix documentary on Michael Jordan's sixth championship season with the Chicago Bulls.
Basketball fans are excited to watch the never-before-seen footage of Phil Jackson's Bulls as they go for their second three-peat but one man is not so sure that everyone will like what they see: Jordan himself.
That is according to series director Jason Hehir in an interview with The Athletic.
"When people see this footage, I'm not sure they're going to be able to understand why I was so intense, why I did the things I did, why I acted the way I acted, and why I said the things I said", Hehir recalled Jordan telling him when they met in 2017.
Jordan paid particular attention to his treatment of Scott Burrell, who arrived from the Golden State Warriors and would go on to win his only NBA championship with the Bulls in that 1997-98 season before a career that took him to China, the Philippines and Japan.
"When you see the footage, you're going to think that I'm a horrible guy. But you have to realise that the reason why I was treating him like that is because I needed him to be tough in the play-offs and we're facing the Indiana's and Miami's and New York's in the Eastern Conference.
"He needed to be tough and I needed to know that I could count on him. And those are the kind of things where people see me acting the way I acted in practice, they're not going to understand it."
There have been many stories of Jordan's legendary pursuit of greatness and the winning mentality he instilled in teammates, not all of them are complimentary.
Jordan deals with it head on in The Last Dance.
"Look, winning has a price. And leadership has a price. So I pulled people along when they didn't want to be pulled. I challenged people when they didn't want to be challenged. And I earned that right because my teammates who came after me didn't endure all the things that I endured," he says in episode seven, which will air from May 11.
"Once you joined the team, you lived at a certain standard that I played the game. And I wasn't going to take any less. Now if that means I had to go in there and get in your ass a little bit, then I did that. You ask all my teammates. The one thing about Michael Jordan was he never asked me to do something that he didn't f****** do.
"When people see this they are going say, 'Well he wasn't really a nice guy. He may have been a tyrant.' Well, that's you. Because you never won anything. I wanted to win, but I wanted them to win to be a part of that as well. Look, I don't have to do this. I am only doing it because it is who I am. That's how I played the game. That was my mentality. If you don't want to play that way, don't play that way."
That way of playing saw Jordan win six rings with the Bulls, which came in two three-in-a-row wins from 1991-93 and 1996-98. He was named as the Finals MVP all six times.
The series features interviews with Jordan, his former teammates Dennis Rodman and Scottie Pippen, coach Phil Jackson and former presidents Barack Obama and Bill Clinton.