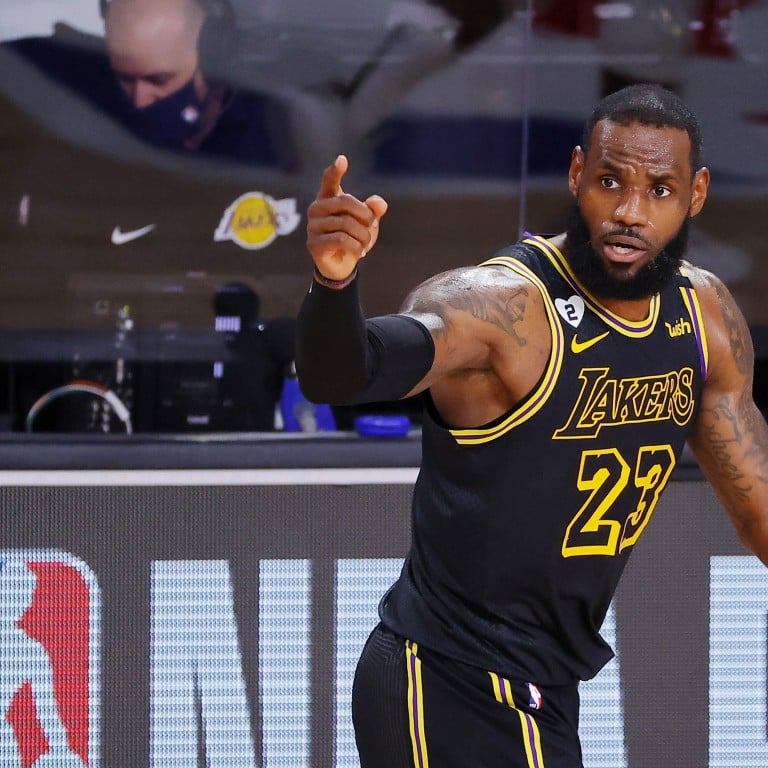 NBA Finals: LeBron James and Los Angeles Lakers 'thinking about Bryant family' with Black Mamba jerseys
Los Angeles beat injury hit Miami 124-114 with James and Davis combing for 63 points to take 2-0 series lead
'Hopefully we're making them proud by wearing these uniforms tonight,' James says of Black Mamba jerseys to honour Bryant
Los Angeles Lakers star LeBron James paid further tribute to his former teammate Kobe Bryant after the franchise went 2-0 up against the Miami Heat in the NBA Finals.
"Well it's always special to be able to represent someone that meant so much" he told ESPN's Rachel Nichols in his postgame interview, "Not only to the game but obviously to the Lakers organisation for 20-plus years and for us to honour him being on the floor, this is what it's all about.
"We're thinking about the Bryant family,' said James, "Vanessa and them daughters. They're with us, we're with you guys. We love you guys and hopefully we're making them proud by wearing these uniforms tonight and throughout the course of the postseason.
The Lakers have worn special Black Mamba jerseys during certain play-off games to honour Bryant, who was killed in a helicopter crash in January, starting with their first round game four against the Portland Trail Blazers. The Lakers won that 135-115.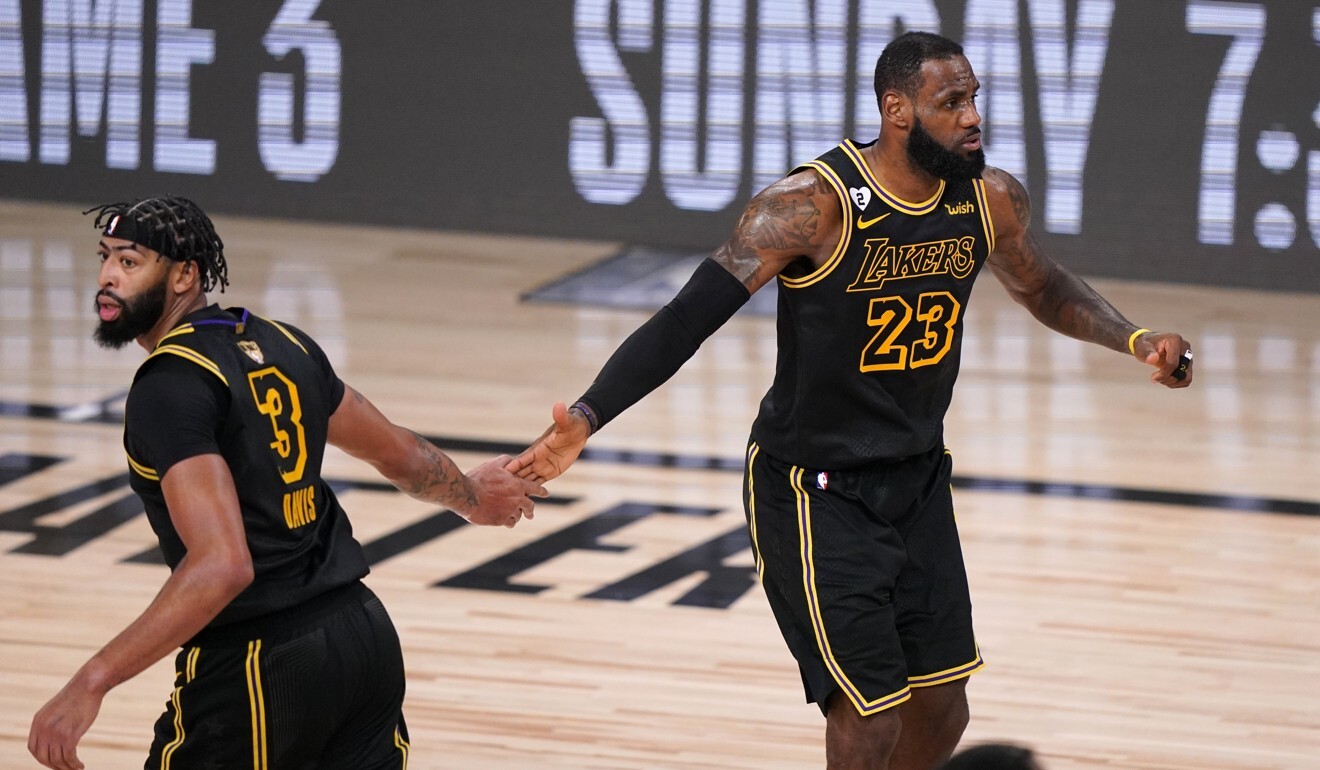 They are unbeaten while wearing the jerseys, which continued with the 124-114 win over an injury ravaged Heat.
James had his 21st career 30-point play-off game in the victory, in what was his 51st appearance in the postseason. He said that is not getting old playing in the play-offs.
"I'm honoured to be at such a great franchise, with great teammates, great coaching staff and a great fan base, to be able to represent the Western Conference.
"It would never get old to me, I just try to take full advantage of it while I can. It never gets old being on this stage, that's what I work my tail off for to be able to play into 'June' October," James said referencing the Covid-19 affected season, which is being played in a bubble.
He and Anthony Davis combined for 63 points to lead the Lakers to victory, with James' former Heat teammate Dwyane Wade agreeing with Kendrck Perkins that Davis might be an even better fit with James.
"I agree Big Perk," Wade tweeted in response to Perkins tweeting" "With all due respect to the great @DwyaneWade I believe that Anthony Davis compliments Lebron better than any other player he's ever played with."