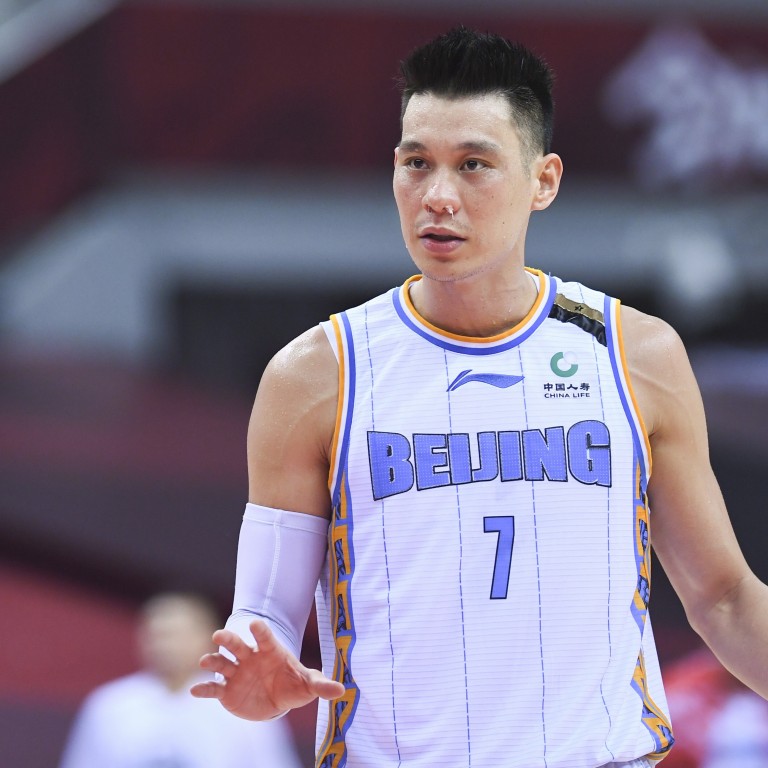 CBA: Jeremy Lin exits hospital after Covid-19, unclear if he can play in China this season
'I still don't know if CBA will have foreign aid this season,' Lin tells followers – 'if so, I will try my best to play in front of the fans'
'If not, it doesn't matter. As long as the decision is beneficial to Chinese basketball, I will support it,' ex-NBA star says
"Yayyyyyyyyyy!! I was discharged today! Thank you for all the brave doctors and nurses. I am so touched that I recovered to health today, very healthy," Lin wrote in Chinese on his Weibo account.
"Just arrived at the hotel and began to isolate. I want to have a good meal," he added with a picture of a pizza.
"I still don't know if CBA will have foreign aid this season," Lin admitted, with the league yet to decide if foreign players will be allowed. "If so, I will try my best to play in front of the fans. If not, it doesn't matter. As long as the decision is beneficial to Chinese basketball, I will support it."
Lin, who turned 33 while in isolation, re-signed for the Beijing Ducks this summer after failing to find an NBA team despite impressing in the NBA G League for the Santa Cruz Warriors.
However, his immediate return to the court is uncertain as CBA teams are yet to decide if they will allow foreigners to play with the decision set to be taken before the new season.
Some 15 of the 20 teams released a joint statement earlier this summer saying that they favoured playing the season without foreigners. Lin's Beijing Ducks were one of the five teams to favour allowing foreign players.
The former "Linsanity" star played for the Ducks in the 2019-20 season, taking them to the playoffs, before returning to the US in an effort to make a dramatic return to the NBA.
He returned to China from San Francisco in July before testing positive for Covid-19 while in quarantine and being hospitalised in early August.
Lin also celebrated his discharge on Instagram with a post to his followers.
"Finallyyyy! Never have I ever been more happy to be Negative Nancy. 30 days in the hospital was tough but worth it to get healthy and test negative.
"Thanks to the front line workers for risking their health to get me right. It's one thing to read about it, another to see it firsthand. The medical workers live in the hospital for a month at a time without leaving or seeing family and quarantine for 14 days before goin home. All while risking their health. Sooo much respect and gratitude.
"Just got to the hotel to start my 21 day quarantine. After a month of no take-out, I had to treat myself to some pizza."
This article appeared in the South China Morning Post print edition as: Lin leaves hospital after bout of Covid-19