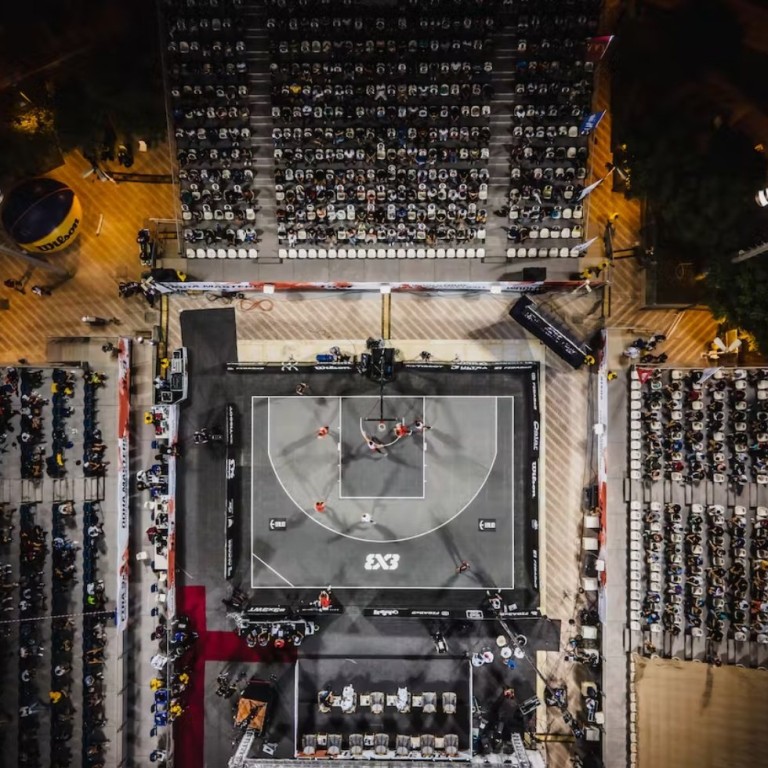 Fiba locks in Hong Kong for 3x3 basketball World Tour, with one eye on the Olympics
3X3 basketball is making its way to Hong Kong, and organisers are hoping to replicate the success and spectacle of the Hong Kong Sevens
Flagged as one of three pillar sports by John Lee, Hong Kong Masters will run from November 26 to 27 with support of Tourism Board
It's been a long time coming, but 3X3 basketball is finally making its way to Hong Kong and organisers are hoping to eventually replicate the success and spectacle of the Cathay Pacific/HSBC Hong Kong Sevens.
Flagged as one of three pillar sports by the city's leader John Lee Ka-chiu during his recent policy address, the Hong Kong Masters 3X3 basketball will run for two days from November 26-27 with the support of the International Basketball Federation (Fiba), the Hong Kong Tourism Board and the government's mega event "M" Mark scheme.
Hong Kong will serve as the last leg of the Fiba 3x3 World Tour before the finals take place in Abu Dhabi from December 10 to 11.
The 3x3 format has been on a one way growth trajectory since making its debut as an Olympic sport in Tokyo last year and Kenny Wong, CEO of M1 Group – organisers of the Hong Kong Masters – hopes that momentum will translate into success for Hong Kong.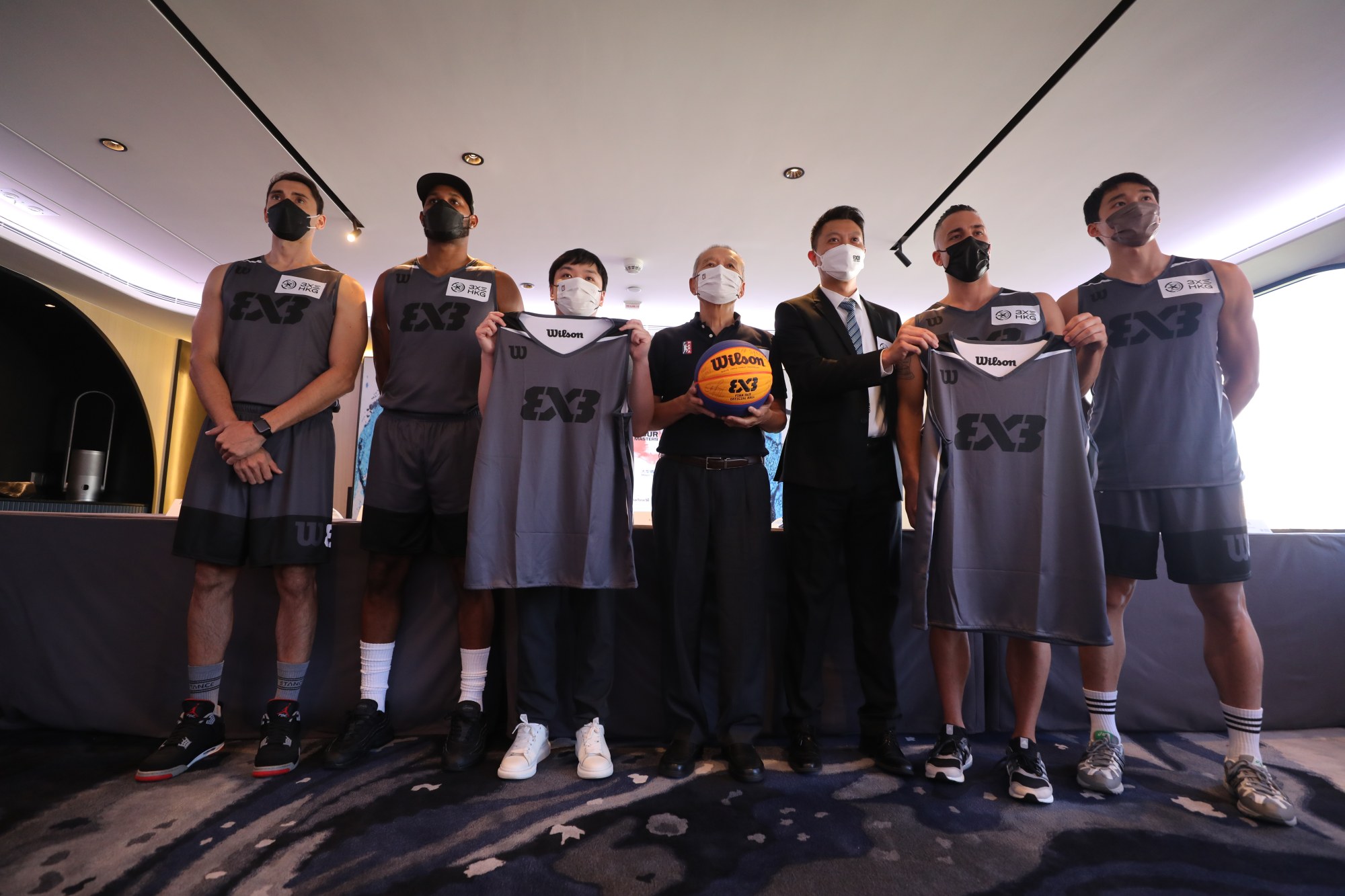 "This is a big, big moment for Hong Kong basketball," Wong told the Post at Friday's official launch.
"Chasing Olympic dreams is what we are all about. We've put so much effort into fine-tuning this event and making it great. We hope this tournament will be a chance to lift the quality of competition and send a strong message that this game can be played by anyone."
Wong said he has been in talks with Fiba since 2016 about bringing the game to Hong Kong and admits the timing is right for the city to host such an event.
"This tournament is just the start. We have arranged so many activities to let everyone in Hong Kong know what 3X3 basketball is. It's a step-by-step process, but we are coming," he said.
"We are looking at the success of the Hong Kong Sevens and want to replicate that. We have a target of 10 years, maybe 20 years to make it a similar event with music and fans and colour."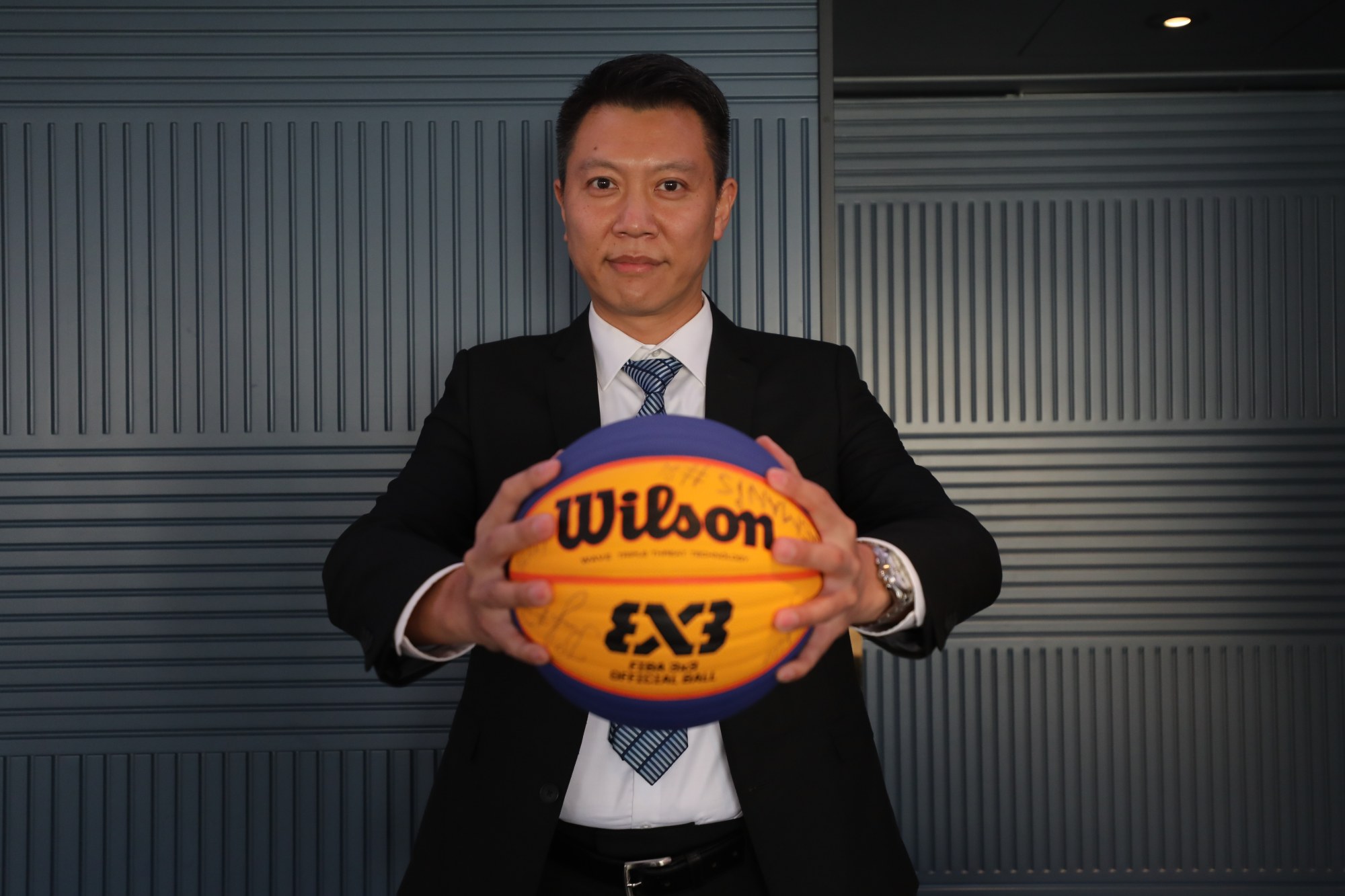 The timing of the event has been welcomed by members of Team Hong Kong, who said the sport was in need of a major boost.
"It's exactly what Hong Kong needs and what Hong Kong deserves in terms of basketball. This is definitely a step in the right direction," said Shung Tak Alumni Eagle guard Bryant Austin.
Austin will represent Hong Kong alongside Richard Bradstreet, Tyler Kepkay and Man Chung-ho in one of two local teams that will compete at the Masters. Austin, however, admitted he was initially hesitant.
"At first I thought it was just some local 3X3 and thought I'm not up for that, but once I got more information I realised it's pretty big," Austin said.
"If you look at basketball in other places around the world the culture is already much more advanced – in Europe, the US and even in mainland China, where it's growing very fast. Hong Kong feels like it needs that kick-start to hopefully get it to where it needs to be."
Indeed Wong is hoping that the success of the tournament will reach a point where Hong Kong can eventually host a finale and turn it into a festival of 3X3 basketball.
"We hope to inspire a whole generation of players to be part of this and not just compete against the best teams in Hong Kong, but across Asia and around the world," he said.