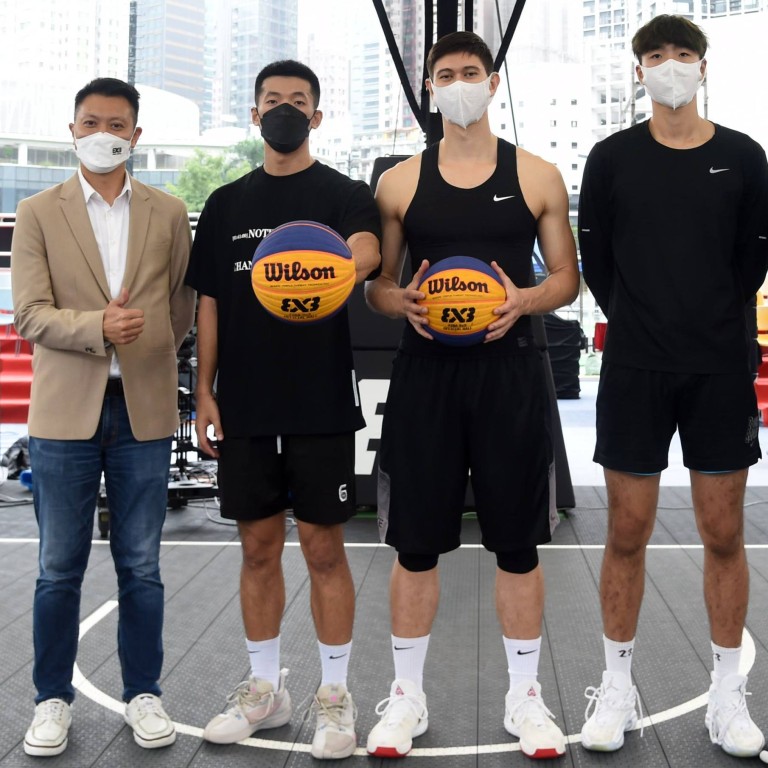 Hong Kong basketball chiefs hope to host final 3v3 Fiba qualifying tournament for 2024 Olympics
Hong Kong Masters tips off on Saturday morning, though wet weather could see a last-minute change of venue
Kenny Wong, CEO of organisers M1 Group, says basketball's world governing body is 'supporting Hong Kong doing more to help grow the sport'
Hong Kong basketball chiefs are hoping to host the final 3x3 basketball qualifying tournament for the 2024 Olympics, with the city set to stage its first world tour event this weekend.
Officials from M1 Group, which is organising the Hong Kong Masters in Victoria Park, signed a letter of intent on Friday with the International Basketball Federation (Fiba), and the governing body for the game in the city.
The tournament will decide the final three places for the men's and women's events at the Paris Games, and a decision on where it will be held is expected in August next year.
"Despite the pandemic, Fiba acknowledged our efforts to promote 3x3 basketball in the city," said Kenny Wong, CEO of M1 Group.
"They support Hong Kong doing more to help grow the sport, by staging not only the Olympic Qualifying Tournament but also other 3x3 basketball competitions."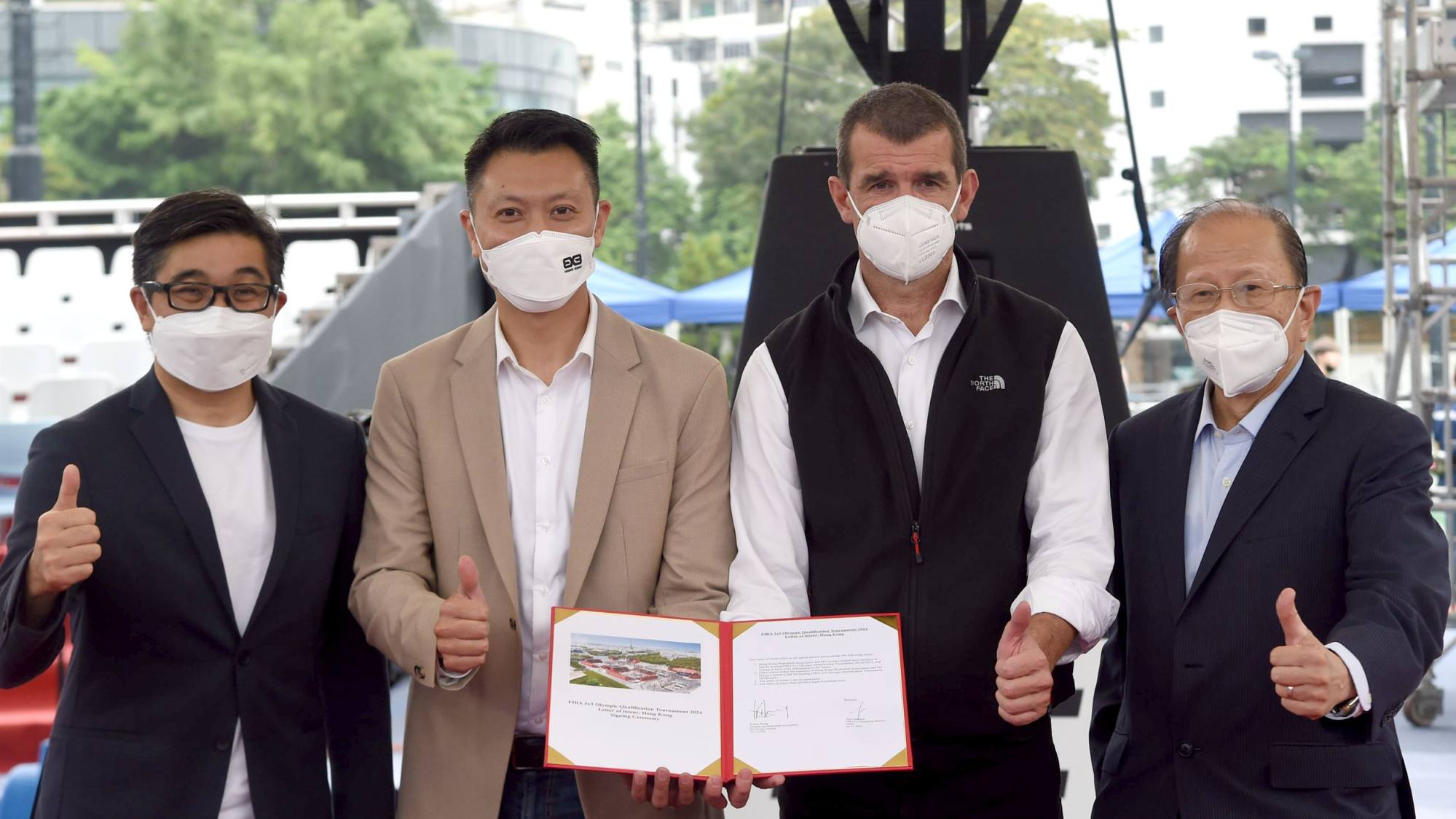 The maiden Hong Kong Masters will see 16 teams going after the US$40,000 winners' pay cheque.
However, the court is set for slippery conditions amid rain this weekend, and Tommy Nixon, who is playing for HKG Island in Saturday's qualifying draw before the main pool stage, is just hoping for some better weather.
Wong said the Fiba tournament director had been monitoring the situation closely and will decide if the court is suitable for play an hour before the 10am tip-off on Saturday.
Contingency plans are in place, however, with backup courts ready at Sun Yat Sen Memorial Park Sports Centre in Sai Ying Pun for Saturday, and Ap Lei Chau Sports Centre for Sunday.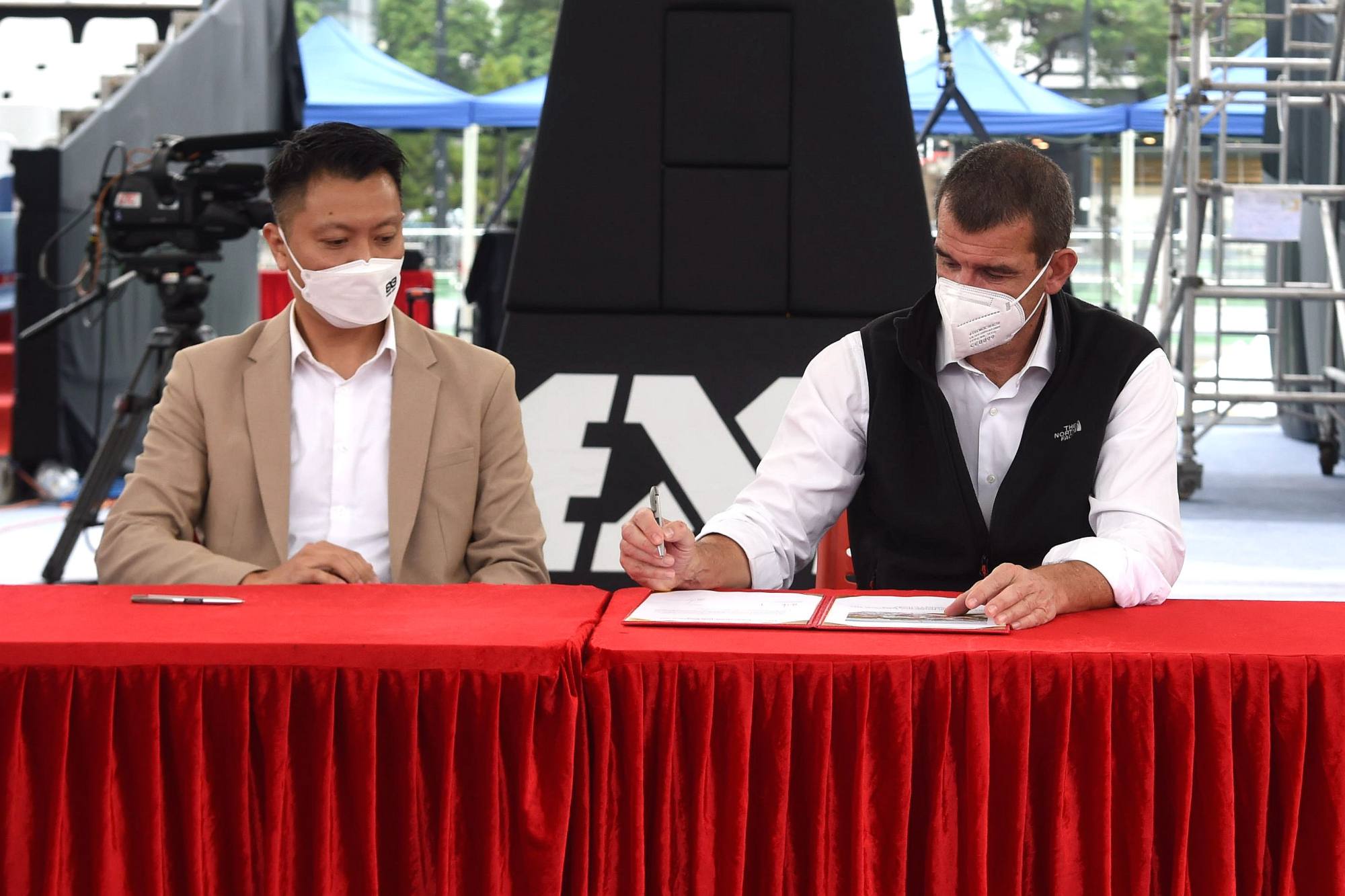 Wong said ticket sales have been "satisfactory", with the most expensive two-day passes at HK$880 sold out.
The rest of the two-day passes at various prices have limited availability, according to HK Ticketing.
Overall ticket sales have surpassed 60 per cent, which is "ideal" for the first-time organisers, said Wong.
In the qualifying stage, four local teams will compete in two groups with Taiwan's Kaohsiung and Indonesia's Yogyakarta Gojek for two spots in the pool stage.
"The 3x3 is how I grew up playing basketball," said Nixon, who has only played one official tournament before, in Taiwan.
"It is a very different game [to 5x5] but the skills translate very well and it is fun to be able to play a different kind of basketball."
The 30-year-old forward, who plays for reigning A1 Division champions SCAA, added that he sees advantages in 3x3 basketball because of the ability to create shots, the game being more physical, and the referees allowing players to play more.
The Canadian-Chinese star also believes his team has a "very good" chance of making it into the pool stage.