Asean Basketball League: Hong Kong club Eastern seal regional title for second time
Franchise wrap up 73-60 win over Saigon Heat to win best-of-three finals series in Ho Chi Minh City
Unstoppable Tonny Trocha-Morelos gets Hong Kong side off to a flyer early on in encounter
Hong Kong Eastern wrapped up the Asean Basketball League championship with a comfortable 73-60 win over Saigon Heat in Vietnam on Tuesday night.
The win at Nguyen Du Stadium in Ho Chi Minh City secured the club's second ABL championship in as many finals appearances, after winning in their debut season in 2017.
Victory also put Eastern on par with two-time champions Hi-Tech Bangkok City as the only teams with multiple championships.
After his side's heaviest loss in the campaign, an 18-point beating in game two on Sunday, Eastern head coach Zeljko Pavlicevic stuck with his usual lineup and the side seemed focused from the tip-off, with Tonny Trocha-Morelos unstoppable in the opening quarter.
The 28-year-old knocked down three shots from behind the arc to chip in 13 of his team-high 19 points as his side eased to a 24-9 lead after the first quarter.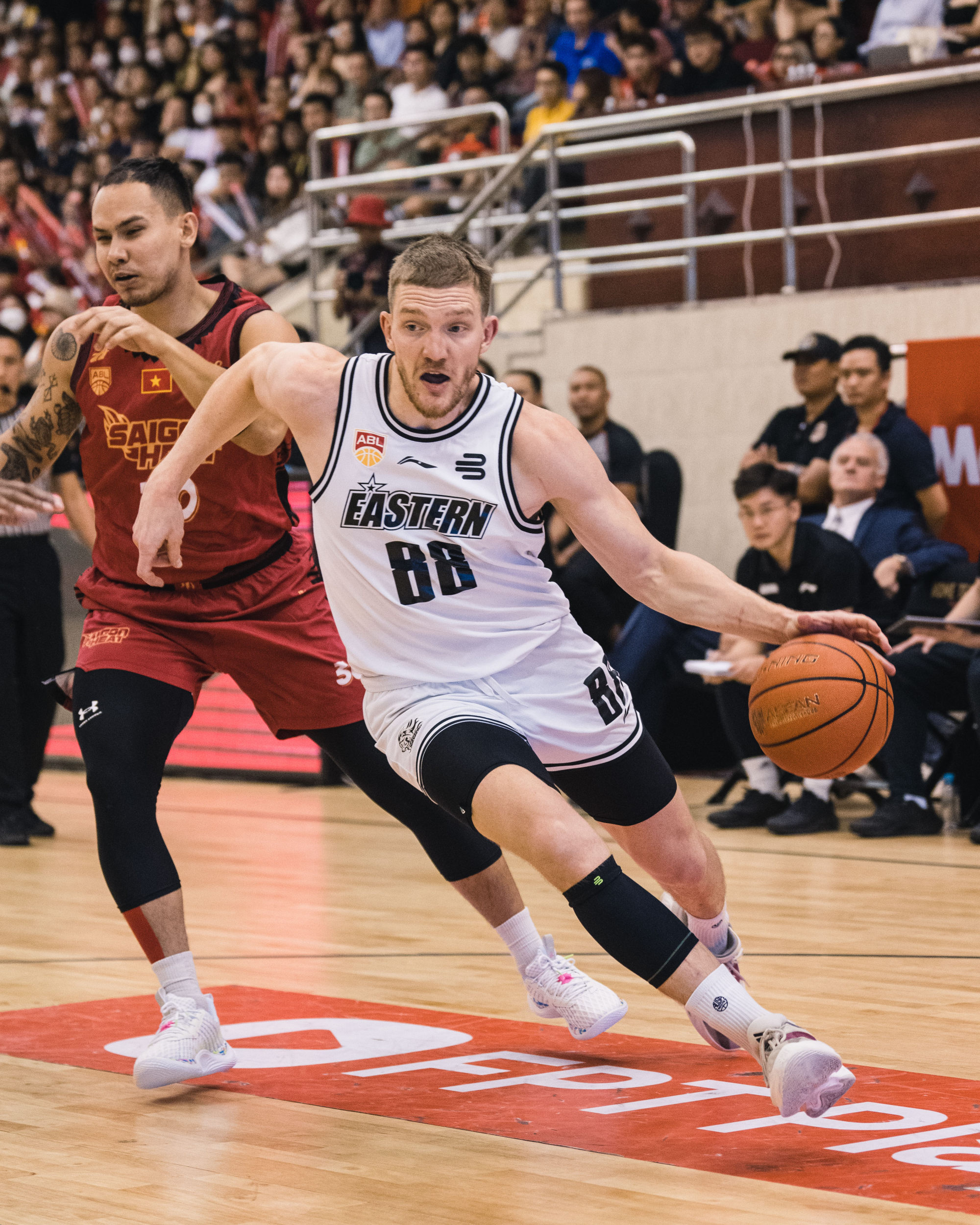 But the best defensive team in the league slowed them down in the second quarter, and the hosts answered with a 14-7 run to cut the deficit.
With McLaughlin already on three personal fouls, Saigon attacked the paint after the restart looking to make a comeback.
But a pair of three pointers from Trocha-Morelos and Chan ensured Eastern headed into the final quarter with a 54-43 lead.
Backup point guard Oliver Xu chipped in six points to keep Eastern going in the fourth. Eastern never trailed and went on to hold off their opponents in the closing stages for an easy 13-point win.