Boxing
Get more with myNEWS
A personalised news feed of stories that matter to you
Learn more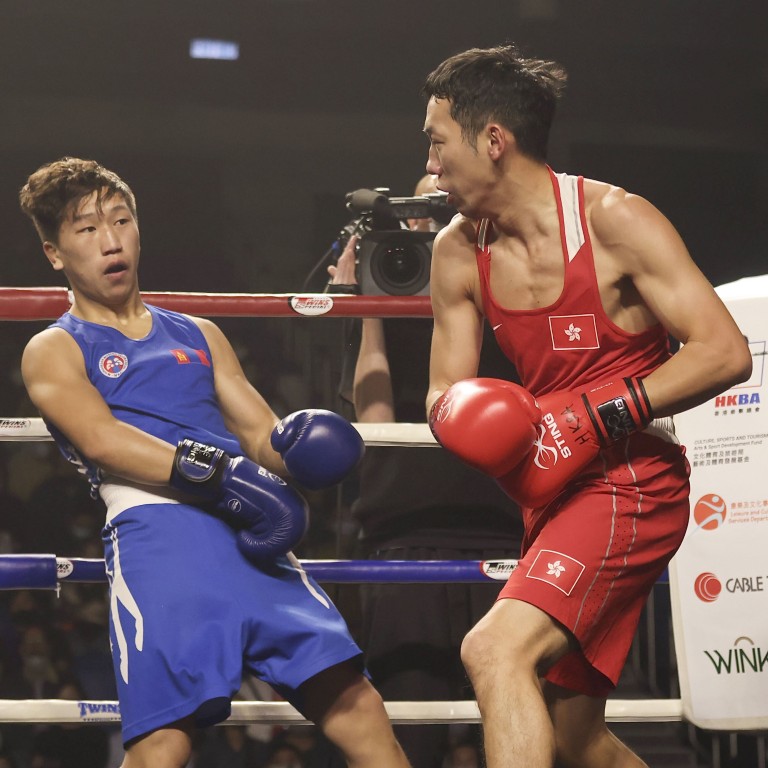 Hong Kong boxer Rex Tso takes clean sweep in first fight on home soil after four years
Rex Tso Sing-yu seals comprehensive decision win in bout with Mongolia's Kharkhuu Bllguunsaikhan on Friday night at Southorn Stadium
Hong Kong's Raymond Poon Kai-ching and Ruru Yang Sheau-ru also record victories in Wan Chai at Ultimate Extreme Fight 2023 event
All martial arts content – including boxing coverage – has been made freely available. Please consider supporting SCMP's journalism by
subscribing
.
Hong Kong boxing star Rex Tso Sing-yu recorded a comprehensive decision victory in his 57 kilogram bout with Mongolian boxer Kharkhuu Bllguunsaikhan on Friday night at Wan Chai's Southorn Stadium.
Appearing in the main event of the Ultimate Extreme Fight Hong Kong 2023 card, it was Tso's first fight on home soil in over four years, and he took a 5-0 clean sweep on the scorecards of the five judges, after three rounds of three minutes.
"I am really happy to fight in Hong Kong again. The training in Mongolia helped me a lot in preparing for this fight," the 35-year-old Tso said.
"We all witnessed the powerful punches of their boxers and I'd say I did a good job being able to use my skills under such immense pressure."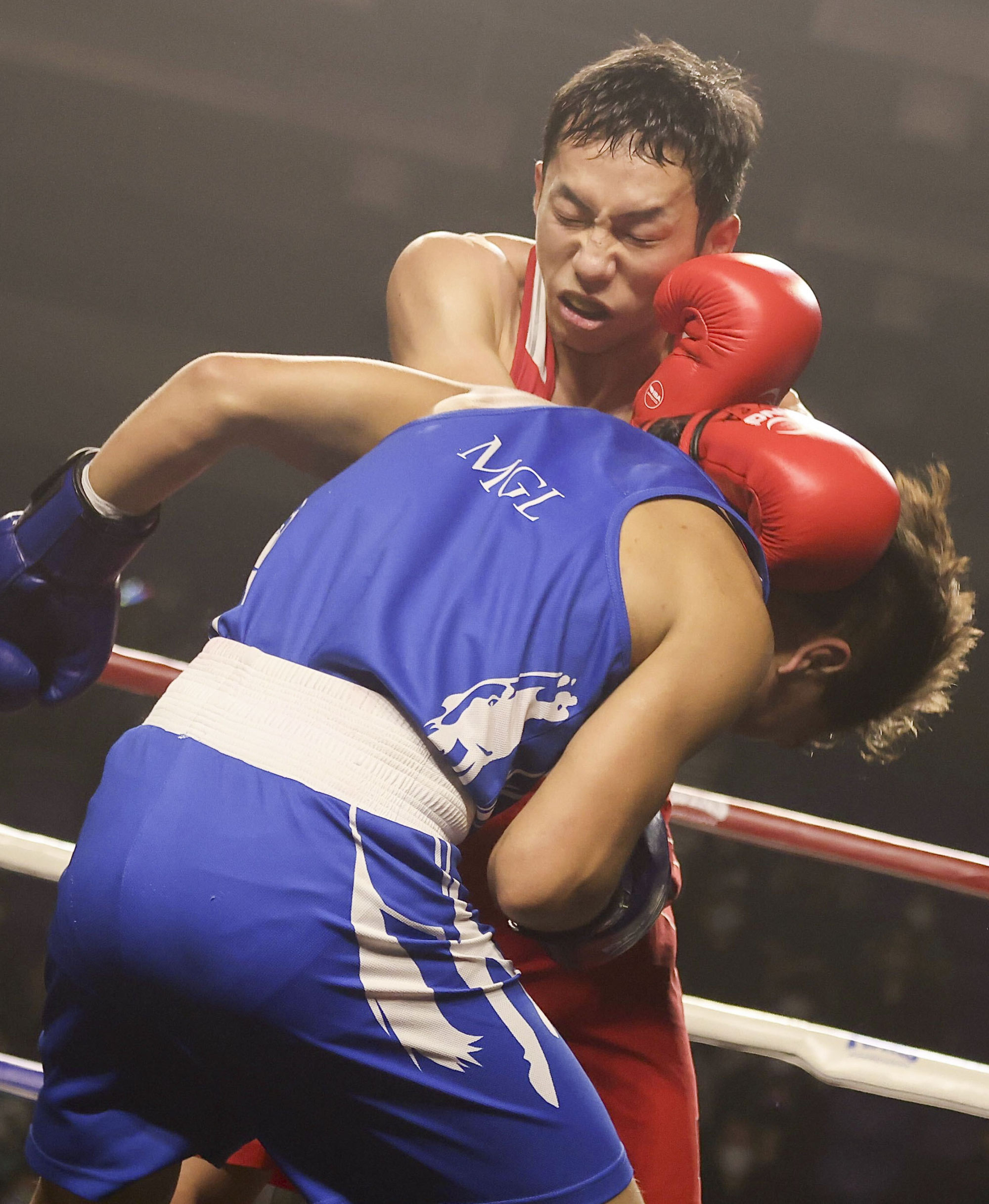 In the second fight from the top of the bill, Raymond Poon Kai-ching also secured a dominant decision win over a Mongolian, defeating Orkhontungalag Unubold.
Unubold finished 5th at the 2021 Asian Championship, but four of the five judges had it for the local fan favourite.
After his win in their 51 kilogram exhibition bout, Hong Kong's Poon admitted the format was "more difficult" than he had anticipated.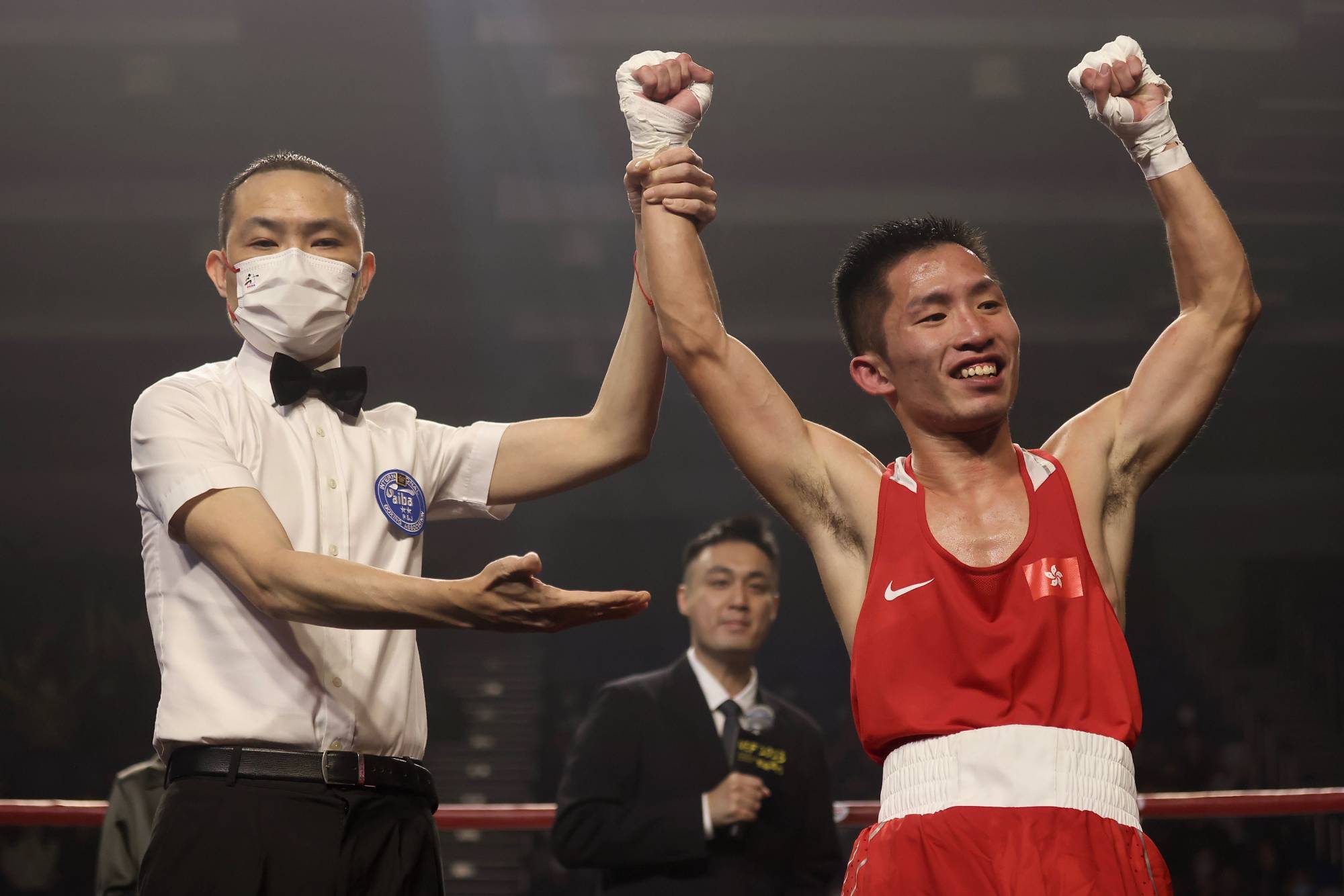 "Unubold has fought in a few Asian Championships, so I knew he had it all – power, pace and experience. Apparently I was not quite ready and could not match his rhythm in the opening round," the 26-year-old said.
"But in the second and third round, my body and my brain were able to match him. I only had five minutes to warm up before the fight so I was a bit slow in the first round. I definitely felt his power, especially from his right hook."
This was the second time Poon has represented Hong Kong in a fight, and the first since a loss in 2015, when he began to box as an amateur.
"A lot had changed since then," Poon said. "I had more systematic training and more experience. I was training under Jake Verano [his coach] like a professional for the past month – we ran in the morning before our sparring sessions in the afternoon, so I was well prepared for the fight."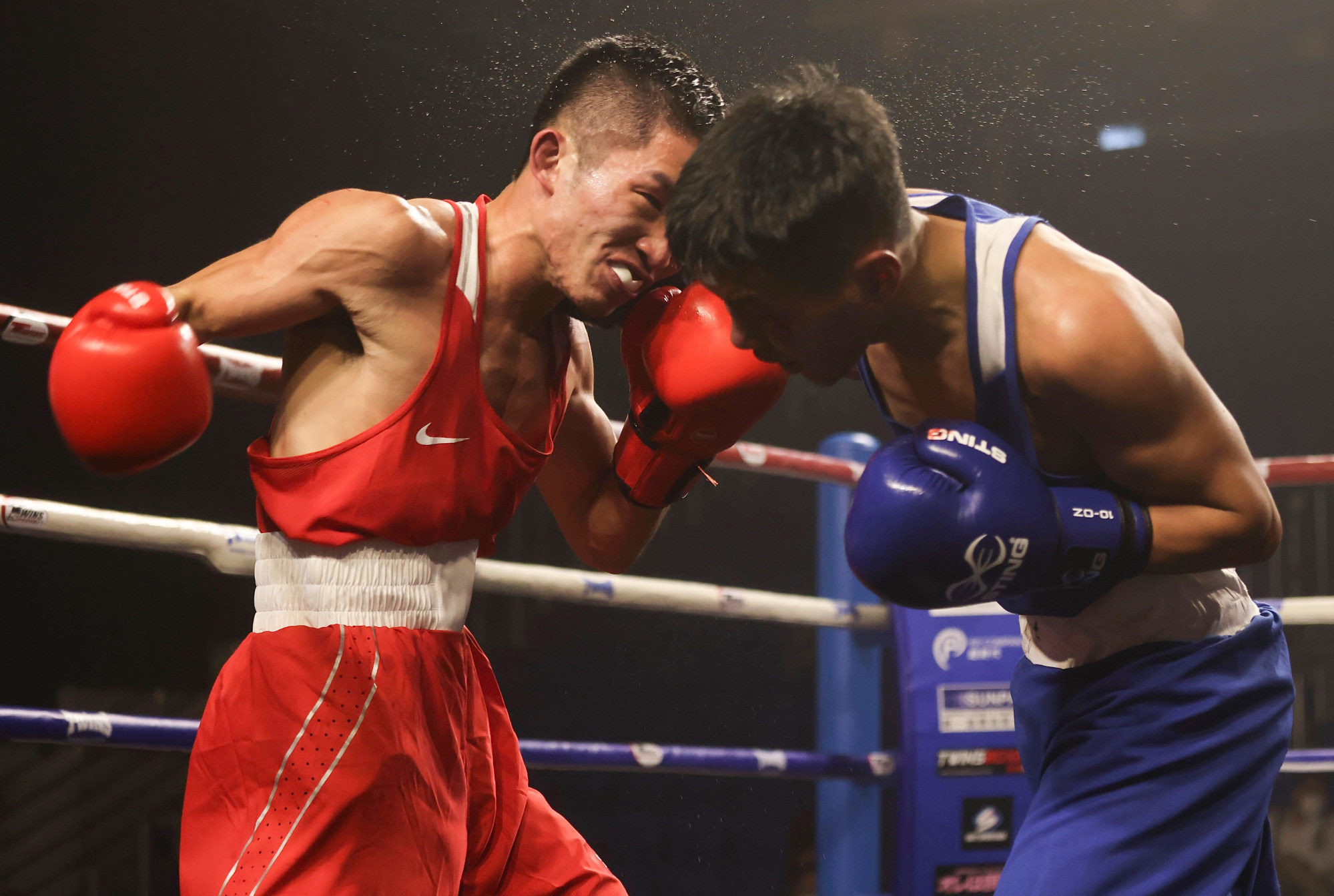 Poon revealed he will give himself "another shot" at professional boxing as his team is lining up a potential fight in the Philippines or Thailand.
"We are going to know if it is happening or not over the next few months," he said. "If it doesn't, then I will return to amateur fighting and continue to represent Hong Kong, hoping to use my experience and skills to serve this city."
Earlier, Hong Kong's Ruru Yang Sheau-ru recorded a convincing decision win over Mongolian boxer Sodon-OD Binderiya in the opening fight of the night.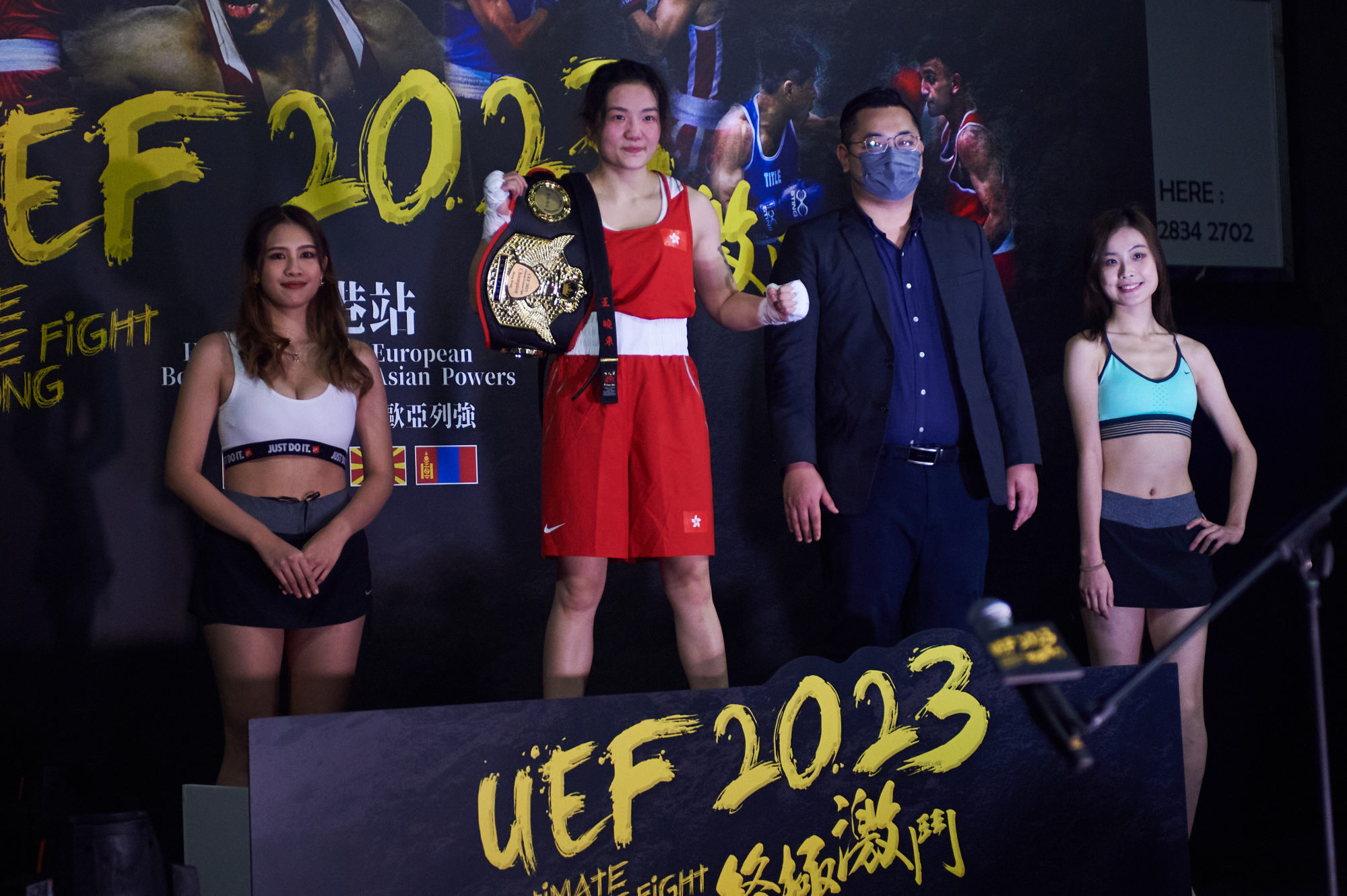 Yang revealed she received a late call on Tuesday to stand-in for another boxer who was scheduled to fight, Choi Pui-lam. The Hong Kong Boxing Association did not reveal the reason for Choi's withdrawal.
"I always keep my training programme with or without scheduled fights, to make myself ready at all times," Yang, who turned pro in August 2021, said.
"I was probably more excited than anxious as it was a short-notice fight. I had to fine-tune myself and be ready in the shortest possible time.
"I shed almost three kilograms within one and a half days for this fight. I had to stop drinking water and eating while I kept sweating to help lose weight. This was the shortest preparation time for me, as I usually have a month to shed weight and prepare for any fights. I am really happy with the win."
Born in Taiwan to a Taiwanese mother, Yang moved to Hong Kong at the age of three. She studied and grew up in the city before taking up boxing in 2018.
The 28-year-old flyweight – who is the only Hong Kong female boxer with a world ranking, at No 127 on the WBC (World Boxing Council) list – was awarded a 4-1 victory by the panel of five judges after three rounds of three minutes.
"I always go for the knockout, instead of winning by the scorecards if possible," she said. "That is why I always keep throwing punches in the ring. The more I threw, the more excited I became and this has always been my style."
Yang will return to the ring next month in Bangkok, Thailand, for what will be her third career professional fight, with a continental title on the line.
"If I win it, I will be the Asian champion," she said.
In her previous two professional fights, Yang defeated Thai boxers Panidda Pachai and Siritorn Ponpai via knockout in August and November 2022 respectively.