Boxing
Get more with myNEWS
A personalised news feed of stories that matter to you
Learn more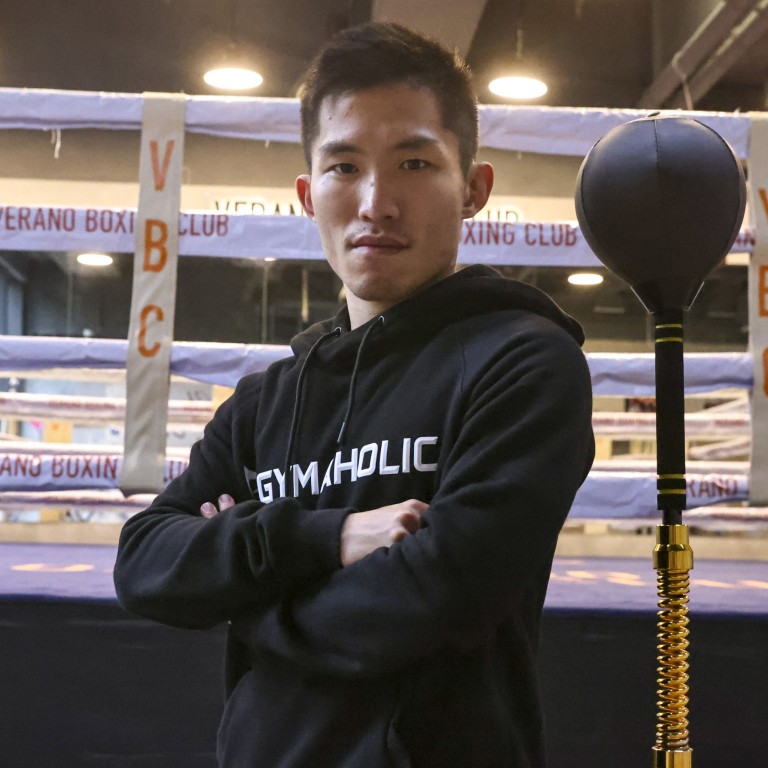 Hong Kong boxer Raymond Poon insists it's do or die for his professional career over next 6 months
Poon wants another crack at continental title and to 'be like Rex Tso' and challenge for an Asia championship
His coach Jake Verano believes Hong Kong can produce champion boxers after opening new gym in Sai Ying Pun
Hong Kong boxer Raymond Poon Kai-ching is giving himself six more months to prolong his professional career in the ring.
"If I still do not land another bout by August, I will then talk to my coach about the decision," he said.
"A boxer's time is very limited, I do not want to keep waiting and it is just a reality check. Whether as a pro or an amateur, I am still a boxer.
"I just need to answer to myself. Have I done my best in every fight? The views of those outsiders do not matter at all. Just one fight will be able to keep me going though, and we'll go from there."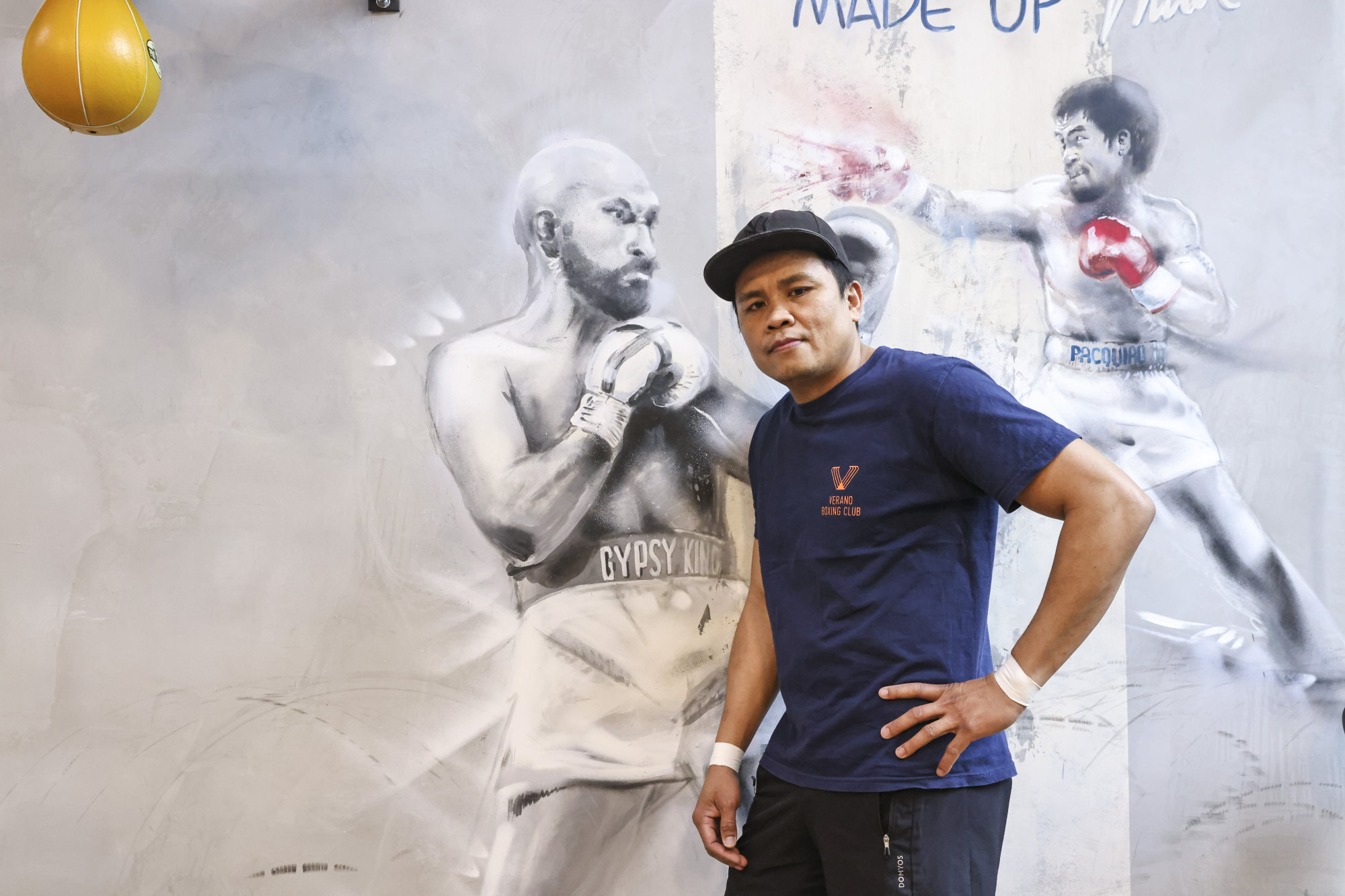 That coincides with the plans of Jake Verano, who has been coaching Poon since 2016.
"Poon needs more fights but sparring partners are difficult to find in Hong Kong," Verano – himself a former Philippines champion – said.
"At his weight class, opponents are learning more from him than Poon is off them whenever a fight happens.
"To arrange a fight before the end of March is probably too soon. We are looking at April to June for an overseas bout, most probably in the Philippines."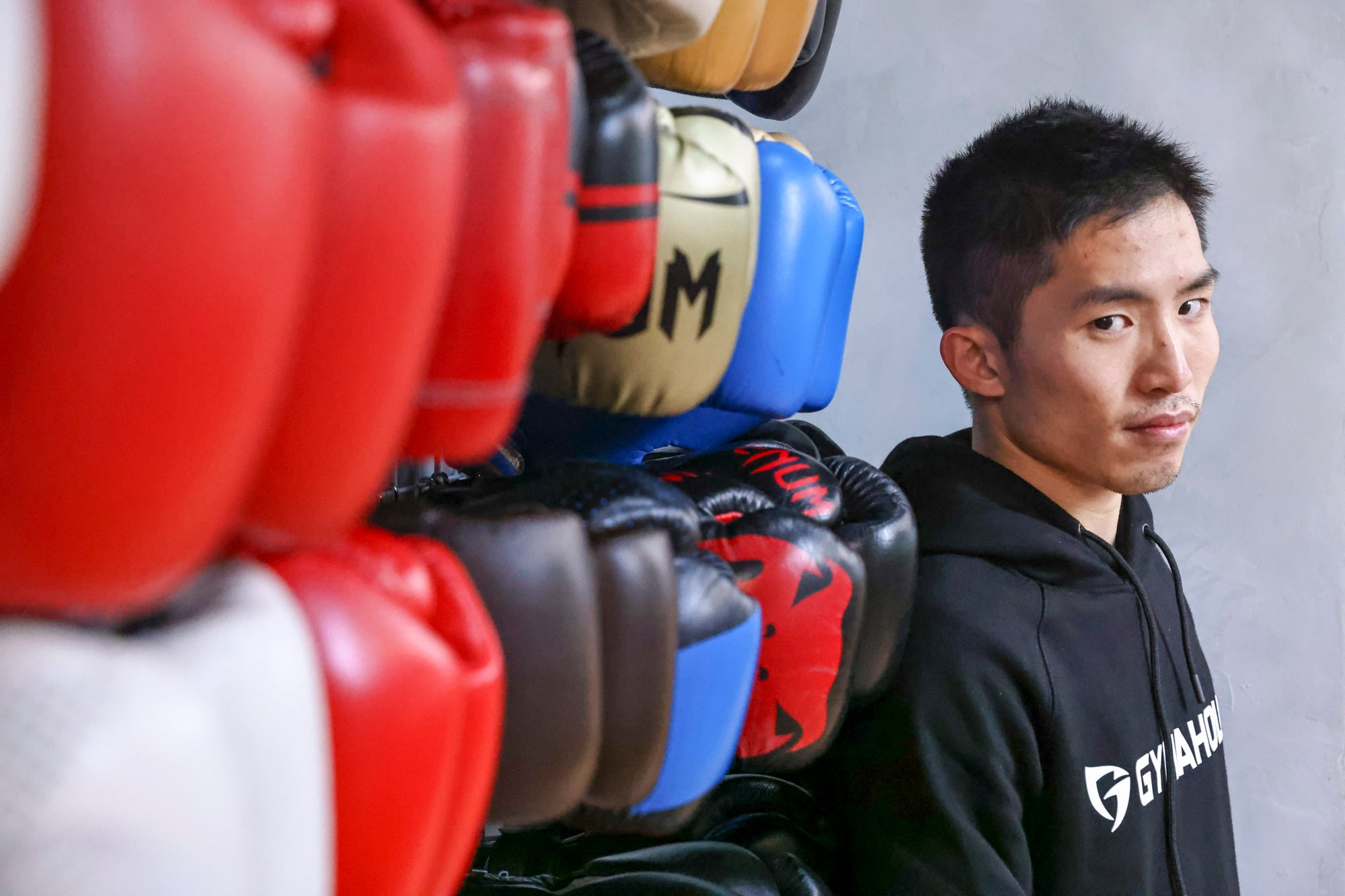 The 41-year-old Verano revealed he has a two-year plan for Poon – the first part is to "reactivate" him with a fight or two, before getting him back into the rankings.
"We'll see what level we can get him to next year. If things are good we'll then look for a title fight and hope to make Poon an Asia champion," Verano said.
With his last professional fight almost four years ago – a unanimous decision loss to China's Li Xiang for the vacant WBO (World Boxing Organisation) youth light flyweight title in May 2019 – Poon reckons time may not be on his side any more.
"I am no longer in my early 20s," Poon, who has been boxing for almost a decade, said. "I think in three or four years I am probably approaching the end of my career, either as a pro or an amateur."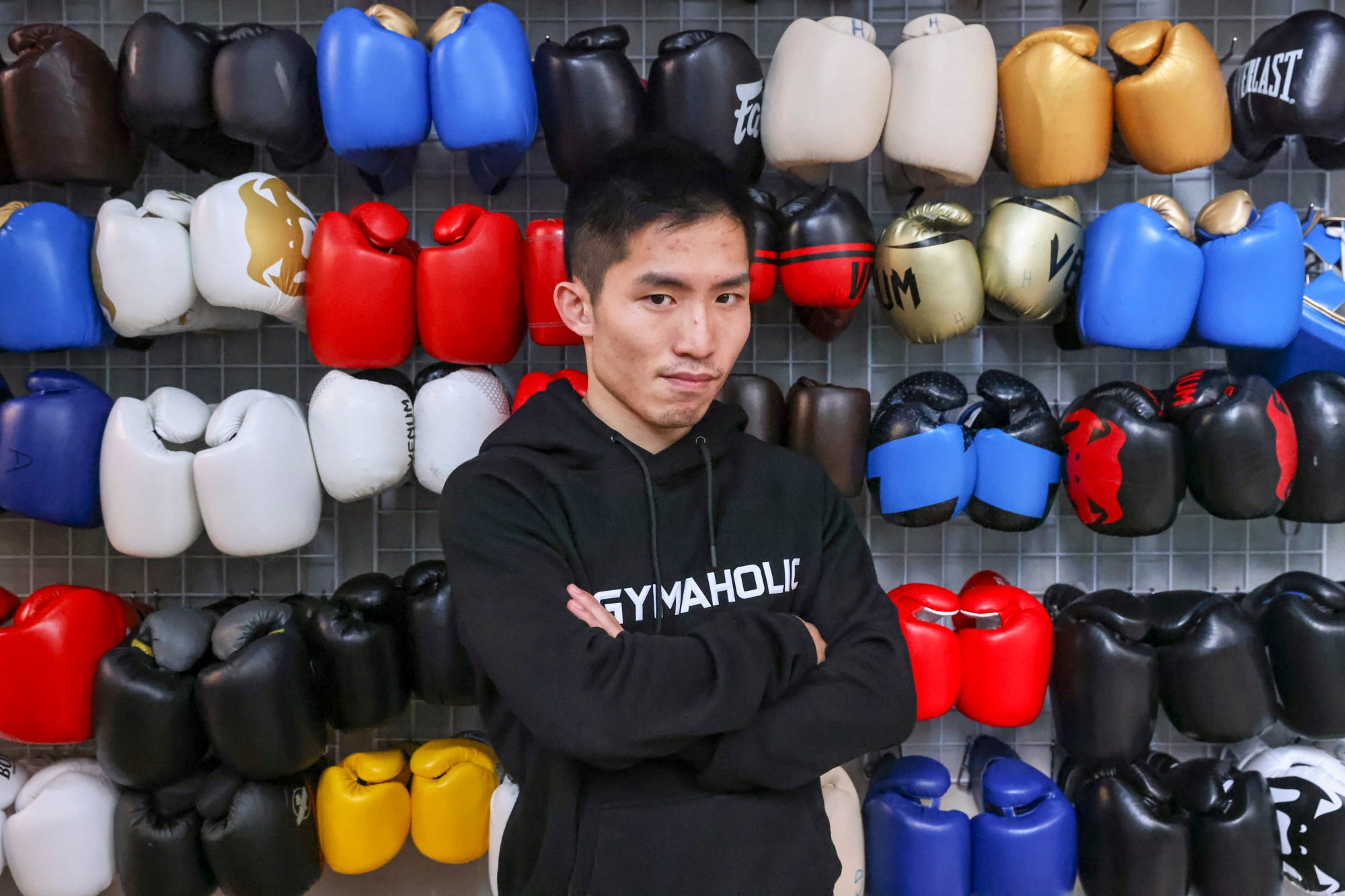 Having won his first WBC-ABC (World Boxing Council and Asian Boxing Council) continental title in July 2018, in a majority decision win over Japan's Ryo Narizuka, Poon said he would love to have another crack.
"If I can do that, I can be like Rex Tso Sing-yu in his professional days and go on to challenge to be Asia champion," he said. "Achieving that will make me a world top 15 boxer in my weight class."
Poon – a former WBC Youth Intercontinental light flyweight title holder – will not be able to represent Hong Kong at the Asian Games or the Olympic Games as long as he holds professional status.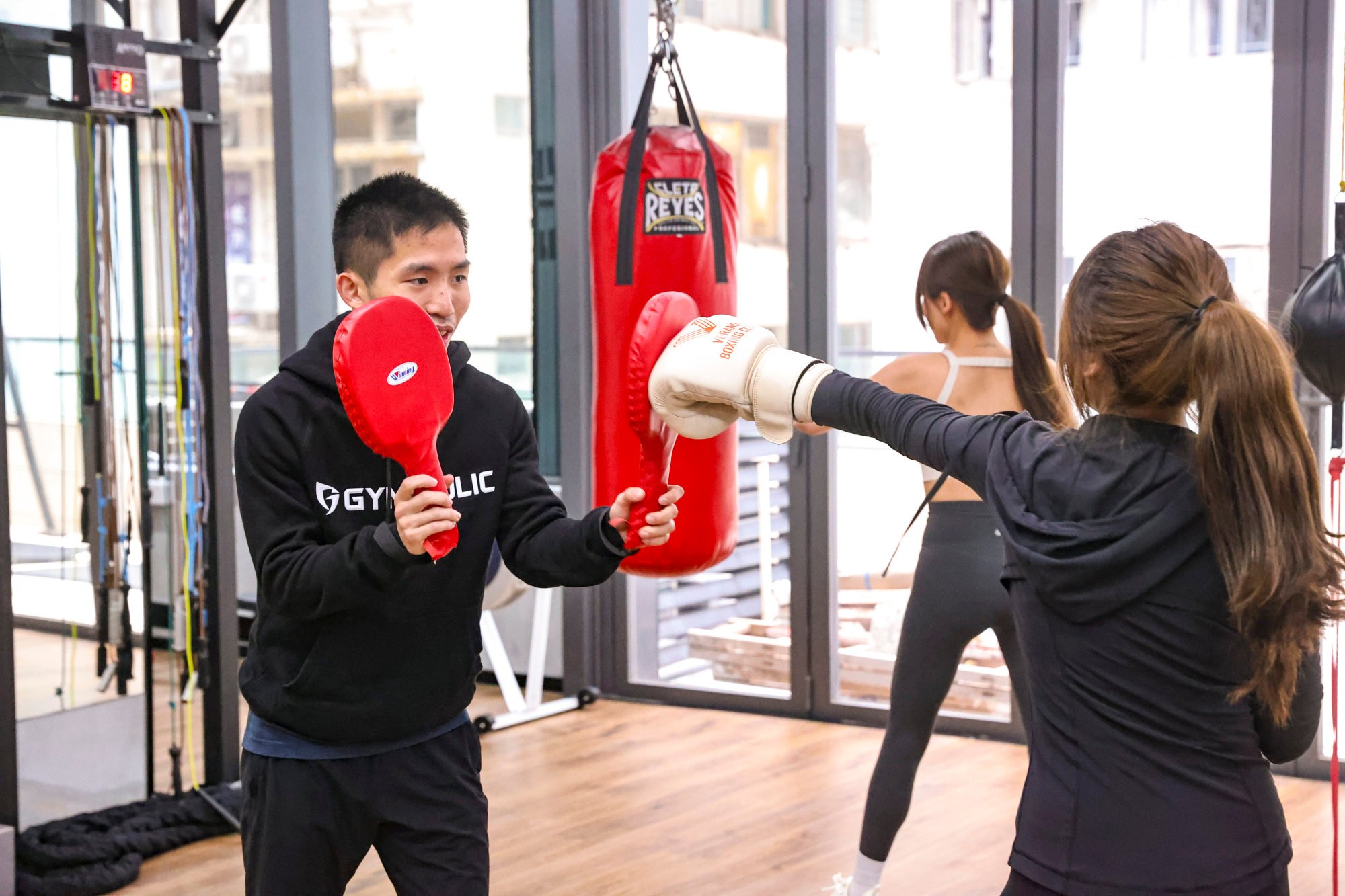 But he is determined to do all he can to help boxing flourish as a sport in the city.
"I want to lead more people into boxing and to grow this sport into a more mature market," Poon said. "The more developed the sport is, the more boxers – be they professionals or amateurs – will think there is a way out in this sport.
"I just thought this is what I ought to do, sharing experience with the next generation. Having been an athlete for almost a decade, I want to help the up-and-comers so that their paths can be easier."
Looking beyond his fighting days, Poon expects himself to take up a coaching role – either at his own gym or at Verano's brand new, HK$5 million boxing gym in Sai Ying Poon.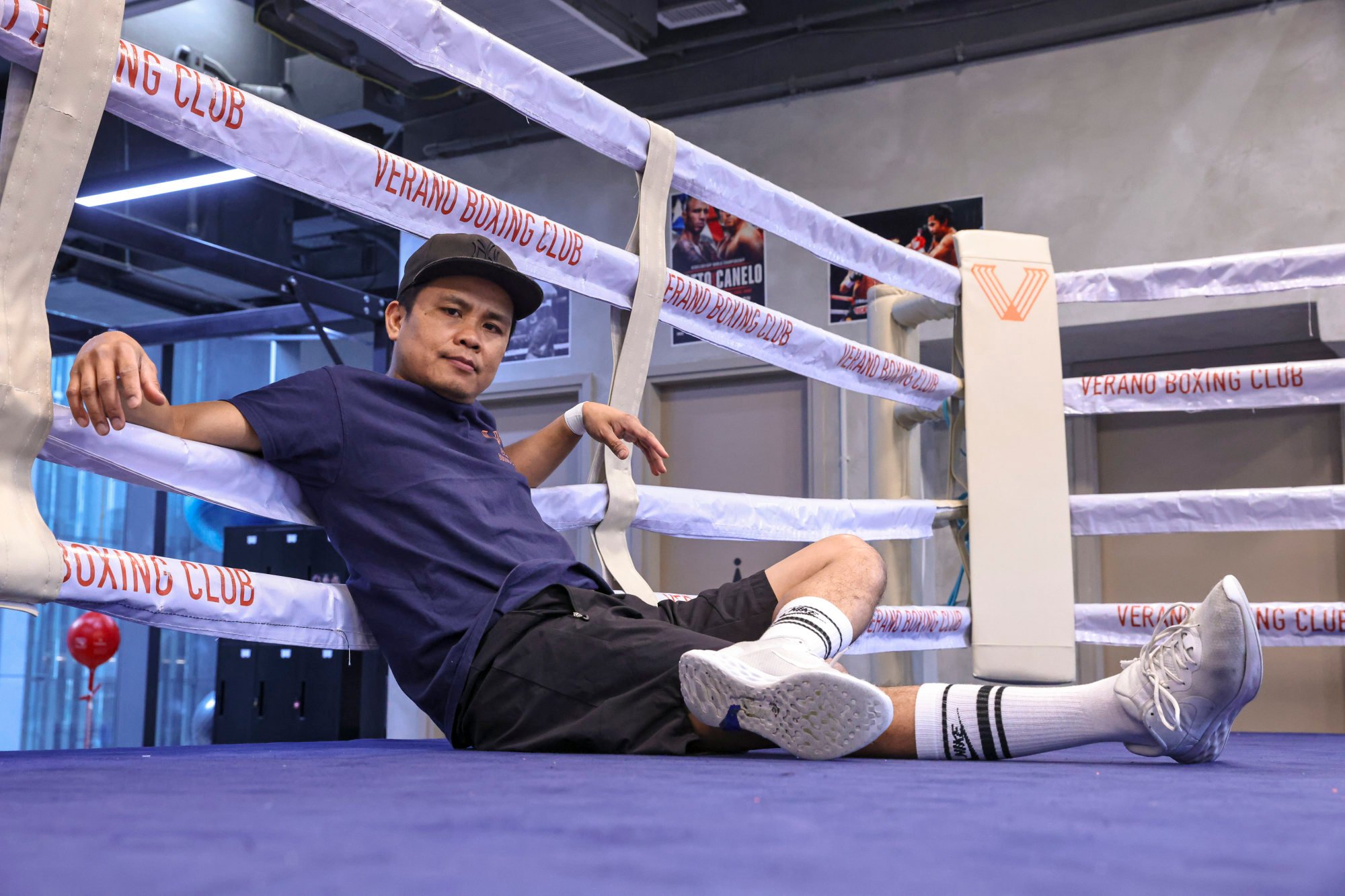 "It is a dream come true for me, I want to produce more fighters and champions in Hong Kong because I really love boxing," Verano – who has over 22 years of coaching experience – said. "I believe we can do that.
"Boxing is still a very young sport in Hong Kong, and people probably still have the misconception this is a violent sport but it is actually a sport of discipline, hard work and coordination.
"It requires perfection in every sense too. We are talking about speed, power, techniques and stamina. It is a process that demands consistency throughout."