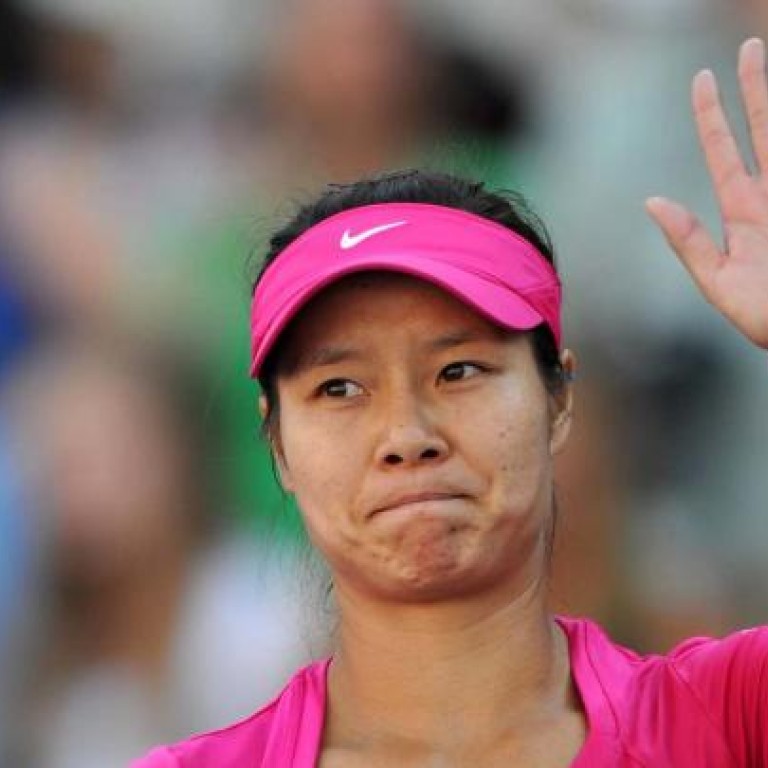 No beer, no fear, for Li Na at US Open
Li Na said if she won the US Open, she would not ruin her champagne moment by overdoing the celebrations.
In January, the Chinese star woke up with a thumping hangover following her Australian Open fourth-round defeat to Kim Clijsters in a match where she squandered four match points in a 4-6, 7-6 (8-6), 6-4 loss.
"It was really tough. For me it was worse because the next day was Chinese New Year," recalled Li. "After I lost the match, I was like, 'What was going on'? So I was like, 'OK, just take the beer and [get] totally drunk'."
The 30-year-old Li was adamant that any success in New York would be celebrated calmly and in moderation.
"Fortunately I [do] not do the same," she said. "Maybe a couple of beers, but not all the time."
Li reached the US Open third round with a 6-4, 6-4 win over Australia's Casey Dellacqua.
She next faces British teenager Laura Robson who, as fate would have it, just defeated three-time US Open champion Clijsters in the Belgian's last career singles match. Ninth seed Li has arrived in New York in fine form, having won the Cincinnati tournament and finishing runner-up in Montreal, both events key warm-ups for the US Open.
Her win in Cincinnati was her first title since her landmark French Open triumph more than 12 months earlier.
Li admitted that her sudden fame from that victory - Asia's first in grand slam singles - turned her head so much that she lost sight of her priorities.
"I'm not a movie star, I'm an athlete. I have to do a good job on the tennis court," she said. "So I was feeling if I can't do well, why the sponsors should come for me? They can come for another athlete. I really wanted to do well, but sometimes it didn't work.
"I think I was making a lot of pressure for myself. I was feeling after I win a grand slam, against some players, they are feeling they have nothing to lose.
"They come to court, boom, boom. Suddenly I'm losing so easily. It's a totally different story now because I have learned what I should do. Time can change everything.
"I was feeling I still love my tennis life, so I really want to challenge one more time to see how far I can get."
This article appeared in the South China Morning Post print edition as: Beers if I win, but I won't overdo it again: Li Na