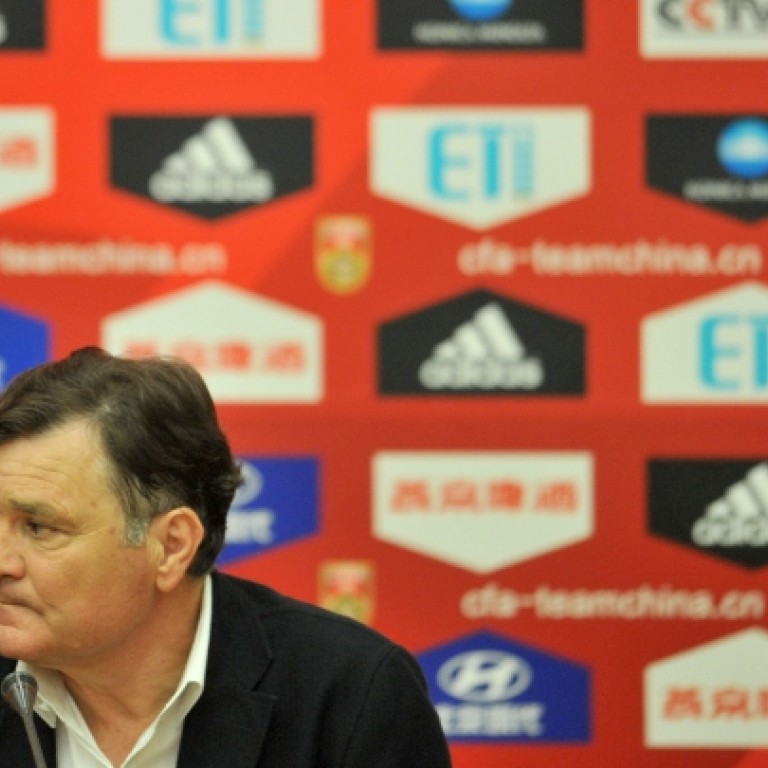 China players accused of corruption after heavy defeat against Thailand
China's heavy home defeat sparks match-fixing claims, calls for head of Spanish coach Camacho
The national soccer team's embarrassing home defeat to Thailand at the weekend has raised questions about the sorry state of the sport in China, which counts President Xi Jinping as one of its most passionate fans.
Saturday's 5-1 loss against Thailand - ranked 47 places lower than China by Fifa - in Hefei , Anhui province, has provoked more than the usual share of anger. The fact that Thailand picked a second-string team and it happened on Xi's 60th birthday made it all the more embarrassing.
The loss also sparked accusations that the Chinese players deliberately threw the game away.
Mainland media highlighted the fact that bookmakers at Macauslot - an online gambling portal based in Macau - stopped taking bets on the match just one minute before Thailand scored their first goal, citing technical reasons as the excuse.
Bookmakers would have lost a fortune had they not stopped taking bets. The odds stood at 600 to 1 for China to lose by four goals or more. The online gambling company could not be reached for comment yesterday.
"They are all crooks, selling out the country," one furious fan commented on the Sina Weibo microblogging site, and mainstream media soon joined in. The daily based in Shanghai declared Saturday "a day of shame".
The Wuhan-based noted that "most players did not show a strong desire to win", singling out - as others did - China's No7, 27-year-old Guangzhou Evergrande midfielder Zhao Xuri, insinuating ulterior motives for the lacklustre performance.
Others saw the result as a players' mutiny against the China side's Spanish coach, Jose Antonio Camacho.
"Why didn't we choose someone other than Jose Antonio Camacho?" said the , second-guessing the Chinese Football Association's pick to lead its national team to the World Cup next year. It blasted the trainer for the "vicious circle" of embarrassing defeats.
Camacho, a former national coach of Spain, was hired in 2011 on a contract worth €2.8 million (HK$28.9 million) a year. The 58-year-old was tasked to take China's national team to the 2014 world championship in Brazil.
Not only have China failed to qualify, but they have also dropped 26 places in the Fifa World Ranking since.
Corruption has long been blamed for the uninspiring performances.
Last year, two former heads of the Chinese Football Association, a former national team captain, the country's top referee, and at least four former national team players were convicted for taking bribes and sentenced to time in prison in a crackdown against corruption in the sport.
This article appeared in the South China Morning Post print edition as: Players accused of corruption in loss to Thailand