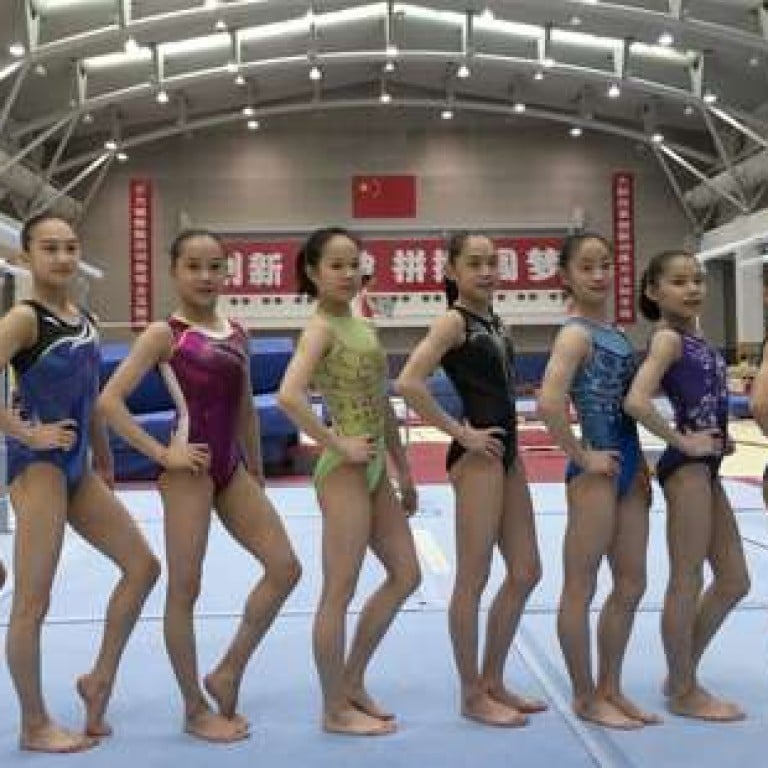 China insists women's gymnastics team meet age requirements after past controversies
Untried team lacking in international exposure chosen for Rio
China will send an untried women's squad to the Rio Games as their team manager insists his young charges meet the minimum age requirement set by the International Gymnastics Federation (FIG), allaying fears of an underage controversy that emerged at two previous Olympics.
The Chinese squad named five girls and three reserves with Shang Chunsong, the oldest at 20, while teammates, Wang Yan (16), Fan Yilin (16), Mao Yi (19) and Liu Tingting (15) set to make their Olympic debut. Liu Tingting hasn't competed in any international competition. The reserves are Liu Jinru (15), Luo Huan (16) and Tan Jiaxin (19).
Gymnasts must turn 16 during an Olympic year to be eligible to compete according to FIG rules.
China has long been dogged by allegations of fielding underage gymnasts.
In the 2008 Beijing Games, Chinese gymnasts were involved in an underage scandal when their women's team lifted the gold medal. It was reported that one member, He Kexin, was 14 at the time.
The FIG launched an investigation, but could not find any evidence of cheating.
However, it did find a member of the China team at the 2000 Sydney Olympics had failed to meet the age criteria and China were stripped of their bronze medal.
Despite her tender age, Fan won the uneven bars at the 2015 World Championships in Glasgow last November and also helped the team win silver behind the United States.
WATCH: China's male gymnasts are out to defend their team gold medal
"I don't think age is a problem for us as many of the Chinese gymnasts usually reach their best when they are 16 or 17," said Fan, whose world championship win was the first four-way tie for gold with two Russians and an American.
"Many of us start gymnastics at a very young age and although we may lack international exposure compared to athletes from other countries, we are under no pressure and can always mount strong challenges.
"In fact, we can do better and complete more difficult moves compared to the Western gymnasts. I hope to win gold on the uneven bars in Rio and I've targeted at least a silver medal in the team event with the United States our strongest opponents."
Team manager Ye Zhennan said the young team may lack international exposure, but it is more important to maintain a high level of training so that they can achieve a higher score.
He also said all his gymnasts meet the minimum age requirement.
"Young athletes are willing to challenge their opponents and coupled with a high level training, they can do the job properly," he said.
In the men's team, only Zhang Chenglong, 27, has taken part in the Olympic Games before as a member of the gold medal winning team at the 2012 London Olympics. He takes over from 29 year-old Zou Kai, a five-time Olympic gold medallist, who has retired. The four other members, Liu Yang, Lin Chaopan, You Hao and Deng Shudi are all making their Olympic debuts. China also won the team gold in Beijing in 2008.