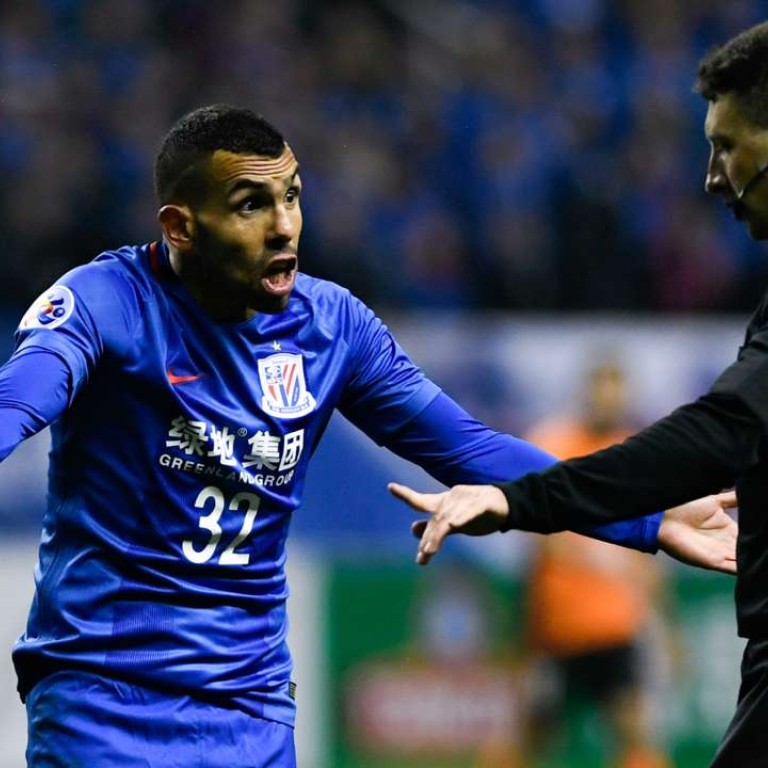 Shanghai Shenhua's Carlos Tevez hits back at criticism over Disneyland trip with family
Injured Argentinian striker visited the tourist attraction at the weekend on the same day Gus Poyet's side were playing Changchun Yatai in the Chinese Super League
Under-pressure Argentinian striker Carlos Tevez has defended his highly criticised trip to Disneyland during Shanghai Shenhua's win over Changchun Yatai last week.
The 33-year-old was photographed at the Shanghai tourist attraction on the same day Gus Poyet's Shenhua recorded only a second win of the new season thanks to a late winner from Colombian midfielder Giovanni Moreno.
He missed the Chinese Super League tie at Development Area Stadium in Changchun with a calf injury, having scored just one goal in four domestic outings since his high-profile switch from Boca Juniors in his homeland prior to the start of the new season.
"What I want to say is, I went there after training that day," said Tevez. "It was my personal time and I am a common fellow, I want to spend some time with my family in my leisure time.
"Of course I respect my team and teammates very much, I train hard during training sessions, but I hope next time if you see me doing my own business off pitch, you won't give the same judgments."
Tevez, reported to be earning US$800,0000-a-week, is expected to be sidelined for around a month and his decision to visit the popular theme park was slammed by fans and local media.
The Shanghai-based Wenhui Daily said earlier this week that "the public is getting more and more intolerant towards him".
The newspaper also claimed that "when his team is in a difficult time, it's inappropriate for him to be seen in public under such circumstance. He didn't show his respect to his team and this city".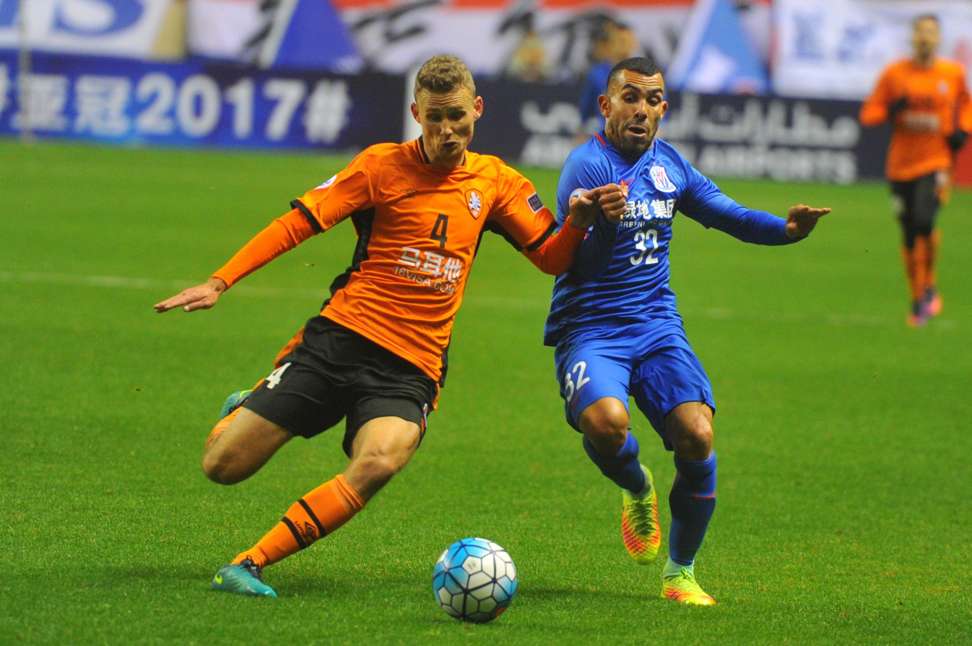 Tevez is reported to be living in Shanghai with 19 of his family and friends, including the mother of his three children, Vanesa Mansilla, whom he married in December.
Tevez himself had also asked for "time" and "patience" after Shenhua lost their AFC Champions League play-off to Australia's Brisbane Roar prior to the start of the new Super League season.
"I haven't totally adapted, but as the time goes by, I will fit in," added Tevez. "I've been here for two more months. My family likes living here and they've adapted very well."
This article appeared in the South China Morning Post print edition as: Tevez hits back over Disneyland furore