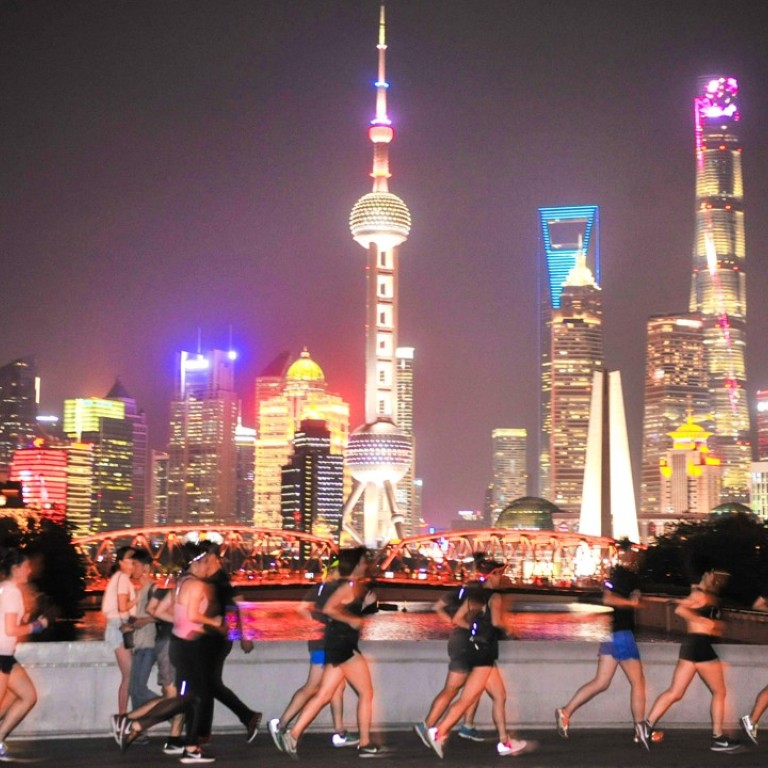 How China's rising middle-class is fuelling running fever
Experts say the boom in events and equipment sales will only increase
Companies are looking to cash in on China's road running fever as the number of runners almost doubled last year, with the number of races increasing by more than10 times in the past five years.
While China only hosted 22 road running races nationwide six years ago, that number skyrocketed to 328 last year, according to the Chinese Athletics Association (CAA).
CAA statistics also show that a total of 2.8 million runners took part in these races last year, 1.3 million more than in 2015.
A rising middle class with fast-increasing disposable incomes is behind the boom, according to industry players.
Consumer goods in sports and entertainment outgrew other segments with a whopping 17.1 per cent increase, the National Bureau of Statistics announced in July. Total consumer goods in the first half of 2017 grew 10.4 per cent from the same period last year to reach 17.23 trillion dollars.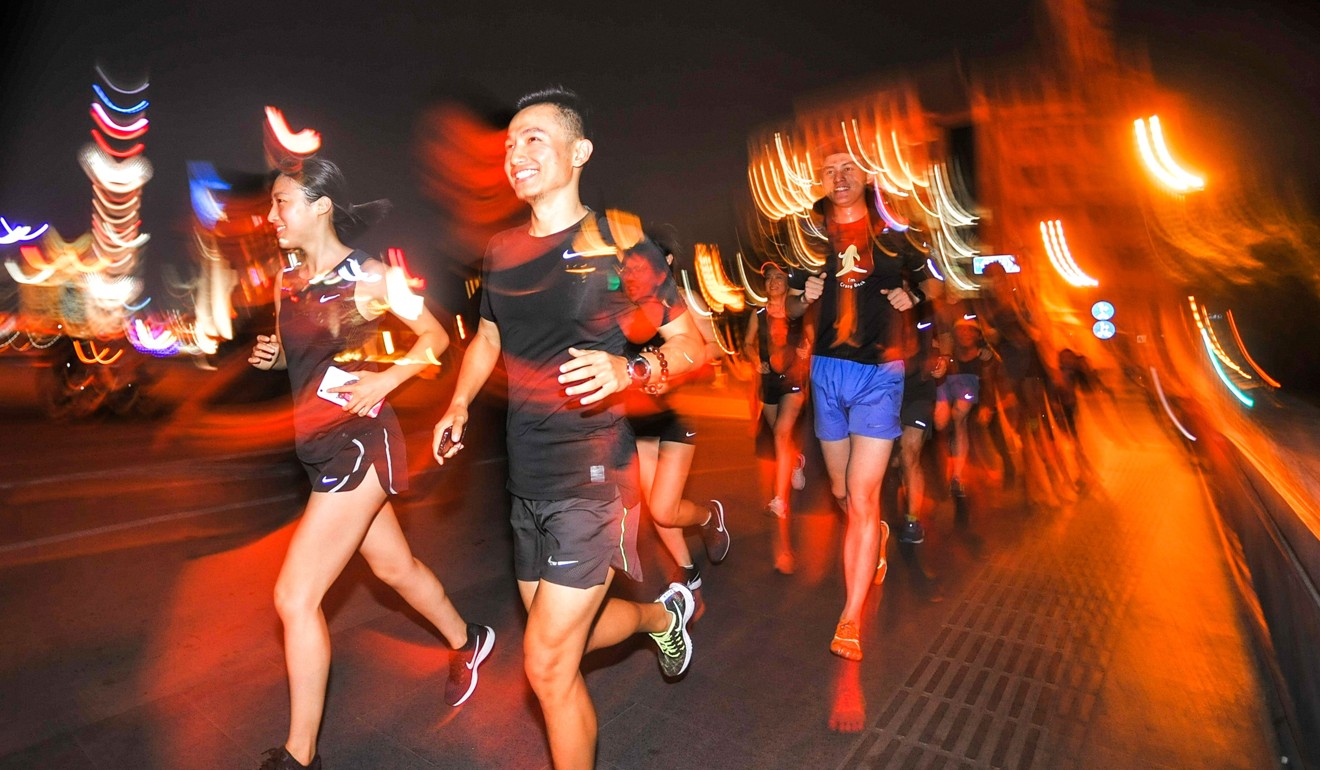 Pu Zhiqiang, manager of the races division at Alisports, the sports arm of e-commerce giant Alibaba (the owner of the South China Morning Post), said the rapid growth in the running sector largely stemmed from an expanding middle class's growing incomes.
He stressed that the policy support in sports, guided by President Xi Jinping's goal to turn China into a sports superpower, is also giving the industry a shot in the arm.
Pu said that running, as the most rudimentary and accessible form of exercising, is the first sector in sports to experience such exponential growth.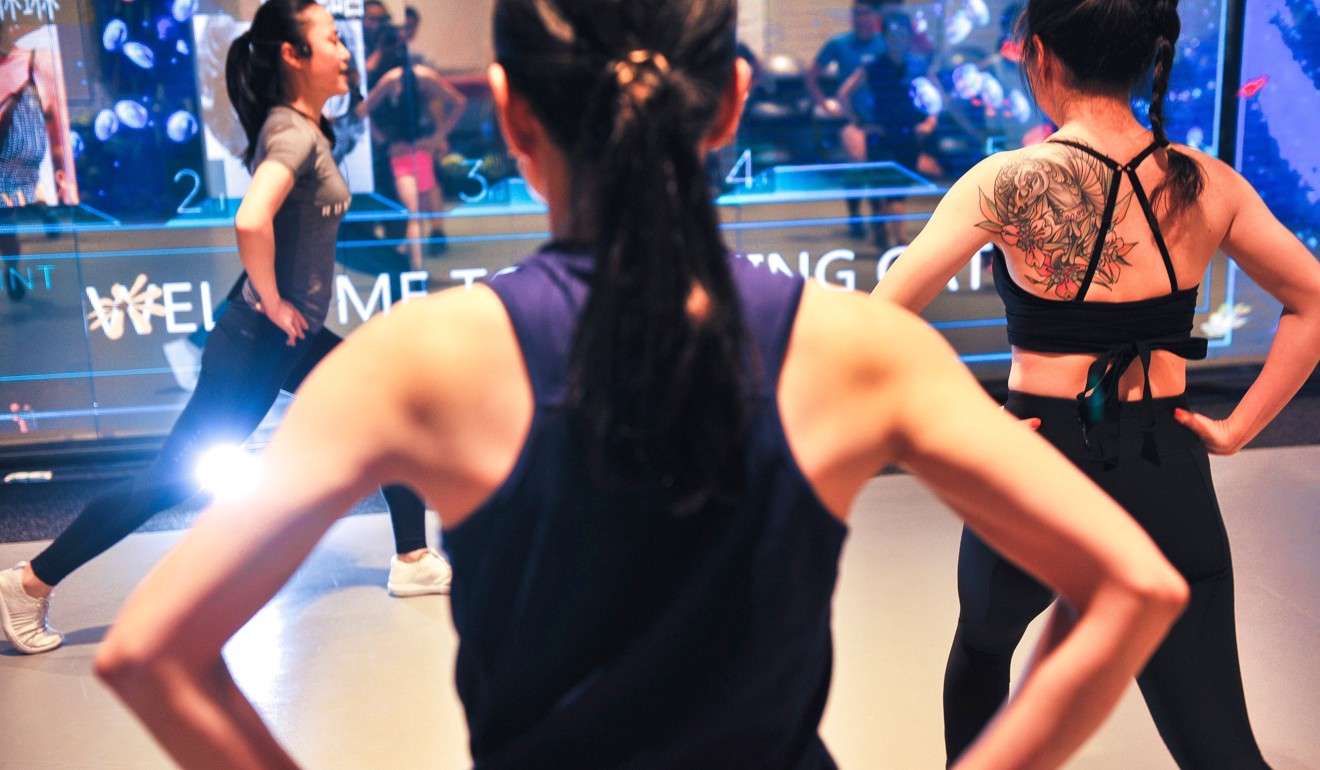 He said the high-volume growth in the sector was still just the tip of the iceberg.
"In China, there were slightly less than three million runners last year," he said. "Meanwhile, in the United States, there were 30,400 road running races last year andmore than 166,900,000 participants.
"We project each runner would spend at least 3,000 yuan on gear related to running each year," Pu said. "That is a nine billion market right there."
Chinese website iRanShao, which caters specifically to runners, estimated that each runner in China last year spent on average 4,066 yuan on gear and equipment. This figured was based on 7,197 responses to a questionnaire.
Upon releasing its interim results in Hong Kong, Li Ning, one of the largest sportswear companies in China, revealed that 26 per cent of its revenue is generated in the running sector of the business, which significantly outperforms revenue generated in other sectors.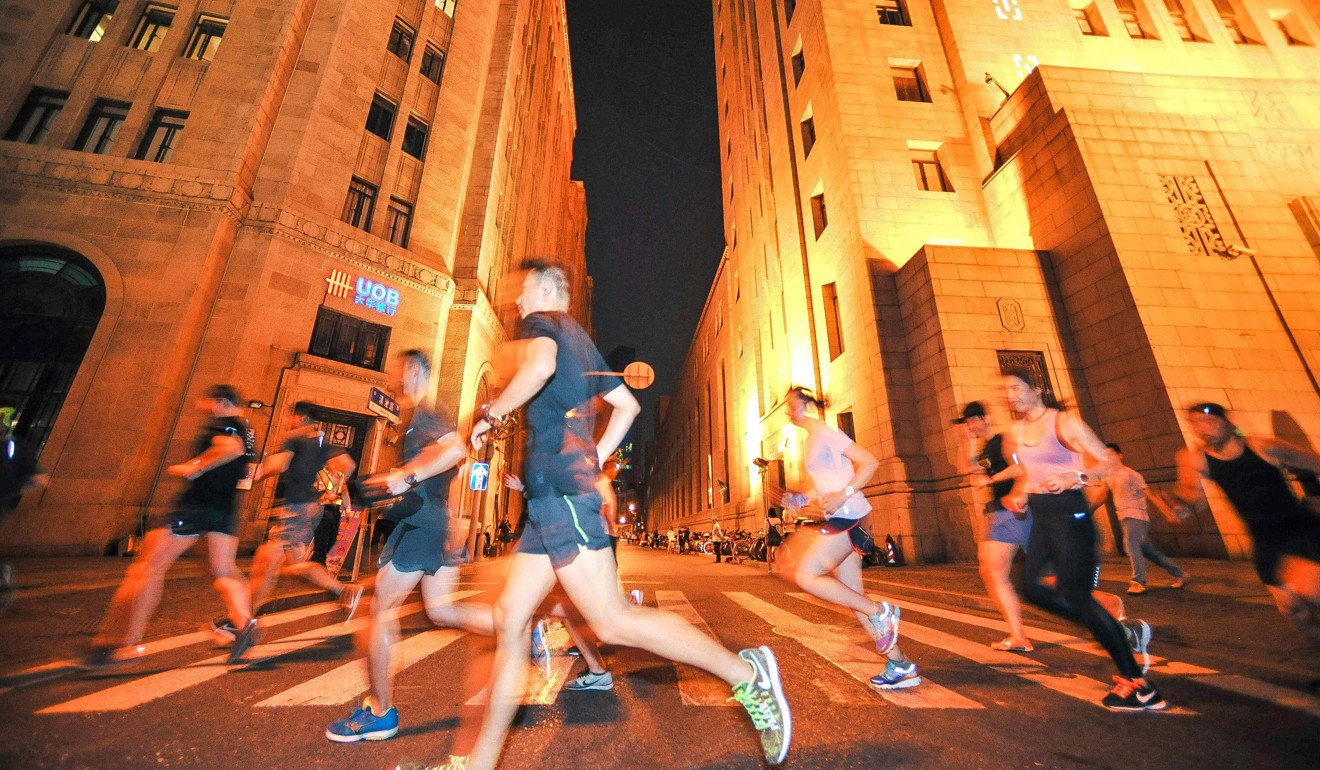 Chief financial officer Tsing Wah Fung said: "Running shoes have become our marquee products. Demand for running footwear has become more varied over the years. We are developing a more diversified running footwear portfolio."
The founder of the company, Li Ning, quoted CAA's statistics and said, "the total number of runners can reach over 10 million by 2020, which attests to the huge potential of the sector".
Xstep, another mainland sportswear company, revealed that the company had sponsored 13 marathon races in the first half of this year alone.
It added that it would focus on growing business in third and fourth tier cities in China where popularity for road running races is starting to emerge.
CAA statistics show that the 328 events recorded last year comprised 125 marathons, 128 half marathons and 75 other running races.
These races took place in 133 cities in 30 provinces, autonomous regions and municipalities, attracting a total of 2.8 million participants, 1.3 million more than 2015.
Most notably, the Chongqing International Marathon in March attracted 120,000 applicants for its 31,000 slots, and the eventual runners ended up being determined by lottery, according to Xinhua news agency.
The unprecedented demand for the Chongqing marathon marked a stark contrast from 2012 when it was on the brink of being abandoned because of a lack of sponsors, according to Li Wei, director of the Chongqing Nan'an District Sports Bureau.
"We held our first Chongqing marathon in 2011 when we had to call on the masses for their participation. But in 2017, only a fourth of applicants can be granted [a place]. The past six years have witnessed the rapid development of the marathon in China," said Li.
This article appeared in the South China Morning Post print edition as: Companies cashing in on running in China