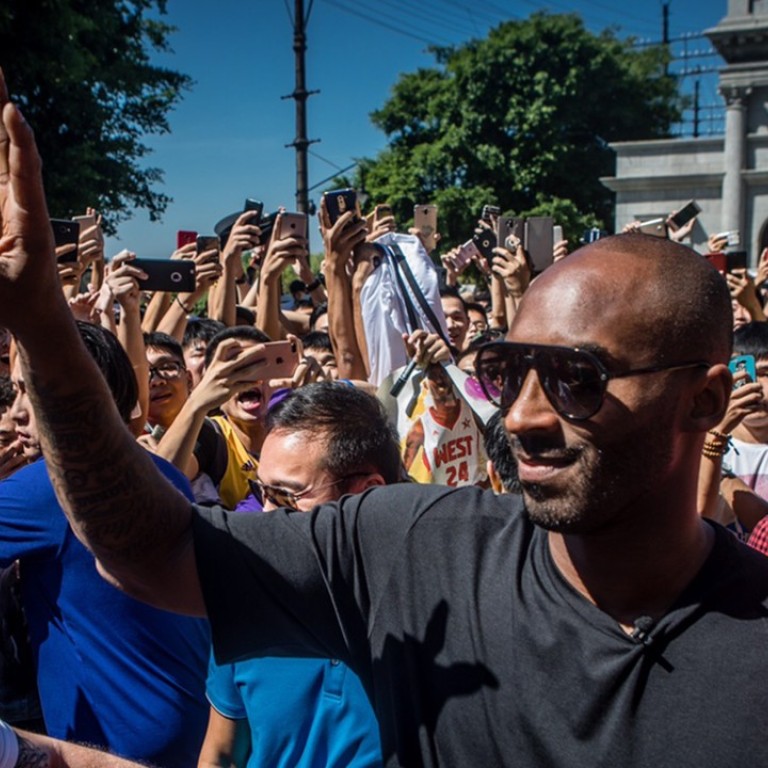 Exclusive

|
Daddy, why are they calling you a GOAT!? NBA legend Kobe Bryant reveals how his daughter took offence at his famous moniker
'The Black Mamba' discusses what it takes to be regarded as the greatest of all time
Five-time NBA champ Kobe Bryant was strolling through Disneyland with his family one day when the animal name-calling first started. Or so his innocent 11-year-old daughter Gianna thought.
"It's me, my wife [Vanessa], my eldest daughter Natalia and our middle child Gianna," Kobe tells the Post. "And fans throughout the park keep walking by me saying 'you're the GOAT, you're the GOAT!'
"Finally, Gianna turns to one of them and shouts 'how rude'. I asked her what was wrong, and she says, 'they keep calling you a goat, that is so rude!'
"Oh baby, I think they mean the Greatest Of All Time," responded the retired American, before Gianna went on to thank the fan who commended her father's golden 20 years as a Los Angeles Lakers legend.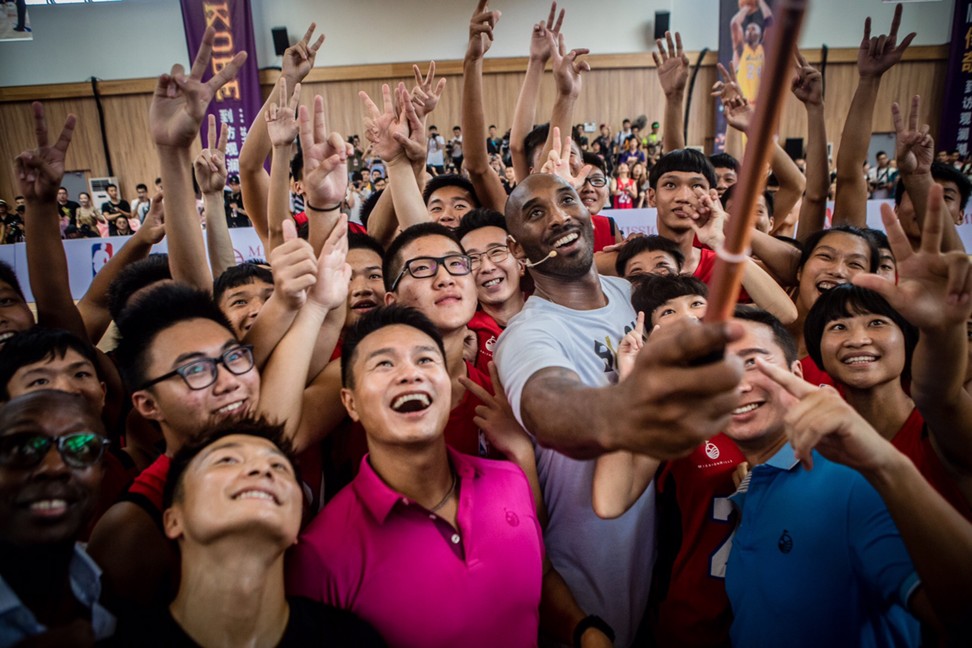 Bryant laughed aloud as he revealed for the first time his GOAT anecdote in an intimate cafe in Mission Hills Haikou, China – perhaps the only moment of peace he had there.
The Black Mamba, who was promoting the first ever national NBA headquarters and interactive museum, had been tailed by thousands of his disciples throughout the day.
Hoards of fans in the Lakers' trademark purple and gold rushed to greet their hero in Movie Town – a traditional Chinese film set turned tourist attraction – chanting "Kobe, Kobe, Kobe" as he and his army of bodyguards bulldozed their way through the old-fashioned streets.
Kobe tops, Kobe shoes, even Kobe tattoos were spotted as Kobemania – surpassed the likes of Cristiano Ronaldo and Lionel Messi. LeBron James said it all in a post-2008 Beijing Olympics sound bite: "I thought I was famous until I came here with Kobe."
Mamba mania: Kobe Bryant and his Chinese superfans
But the 18-time All-Star has seen all this Chinese commotion before.
"The reception, the love, and the openness from the fans has been the same," he says, revisiting fond memories of his first visit for a basketball clinic in 1998.
"When I first came here, there was no agenda. It was just pretty cool to be in China, but I loved seeing these kids enjoy playing basketball. Their love for the game kept me coming back."
Bryant has visited his "home away from home" virtually every year since – even in the middle of his career-threatening Achilles injury in 2013 – and whilst the intense fanfare has not changed, Chinese basketball certainly has.
"What I've seen from players is that the belief in themselves has grown tremendously. When I first came here, I thought 'yeah, it could be good', but now I see players who want to be in the NBA; who believe it is possible to do so.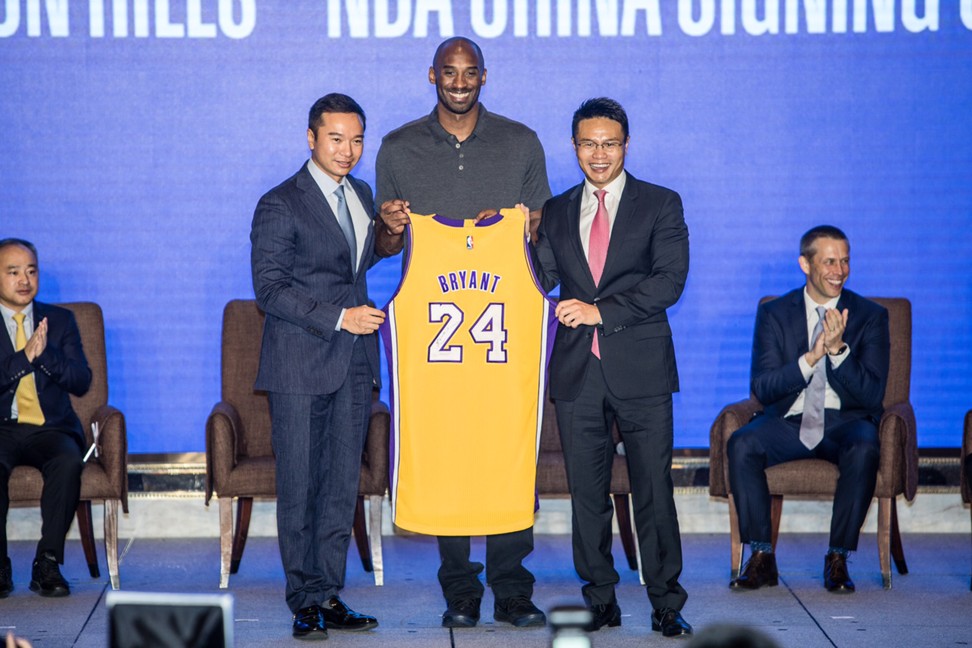 "Their competitive spirit has also changed. At first, seeing kids going one-on-one or three v three, it was almost like they were afraid to compete.
"Now, they see competition as an opportunity to help their competitor get to a higher level – they understand that competition is nothing more than respect for the opponent."
News of Kobe's retirement
last year obviously hit China hard. Despite putting a remarkable 60 points on the board in his swansong, the 11 million-plus live viewers from digital platform Tencent could not help but feel a Kobe-shaped hole in their hearts.
"What I've always tried to do is not have them love or miss what it is I did on the court, but have them understand the process that I went through; to be able to bring you 60 points in my last game," says Kobe.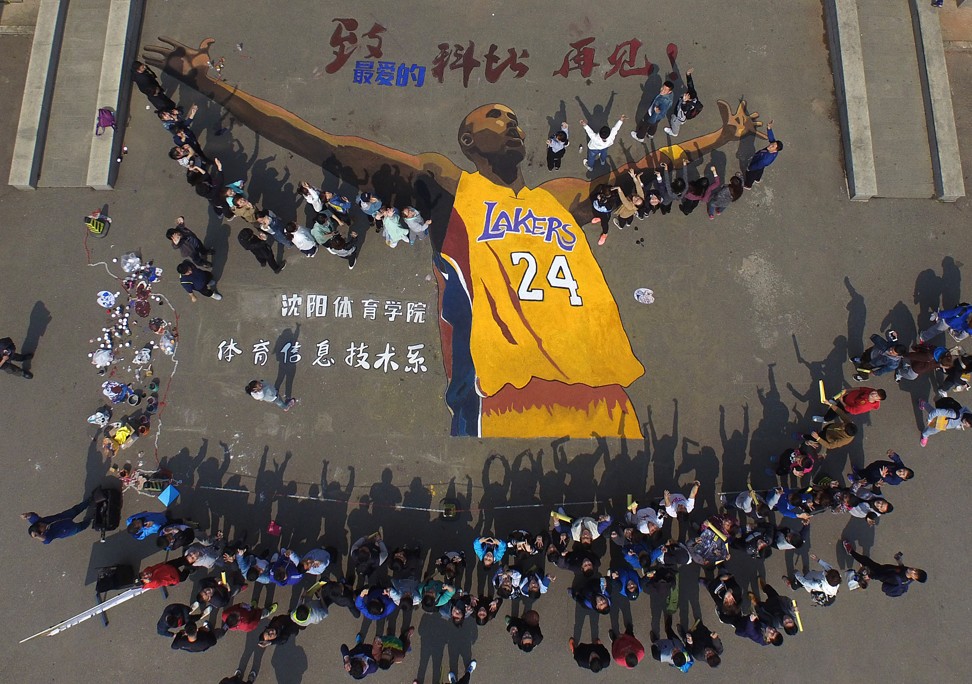 "That is what needs to be in the public view. When I'm gone, retired, not playing for the Lakers anymore, what lives on is the way I approached the game of basketball.
"It's the Mamba mentality. It's the work ethic. It's the 4am," he says, referring to the early morning gym sessions he squeezed in to his day; what he believes is a critical factor in standing out from the rest of the pack.
By mere coincidence, Kobe was in China when the Lakers made the announcement that they would be retiring his legendary No 8 and No 24 jerseys later this year.
And how did he celebrate? With a 4am gym session.
"Being the GOAT depends on your taste; what you feel constitutes someone receiving that label. But to me, it's about sharing advice and helping people achieve their dreams.
"That's what I want to pass on to the [Chinese] fans out there, and that way, I'm still with you every single day."
This article appeared in the South China Morning Post print edition as: Being 'Goat' has special meaning for Bryant