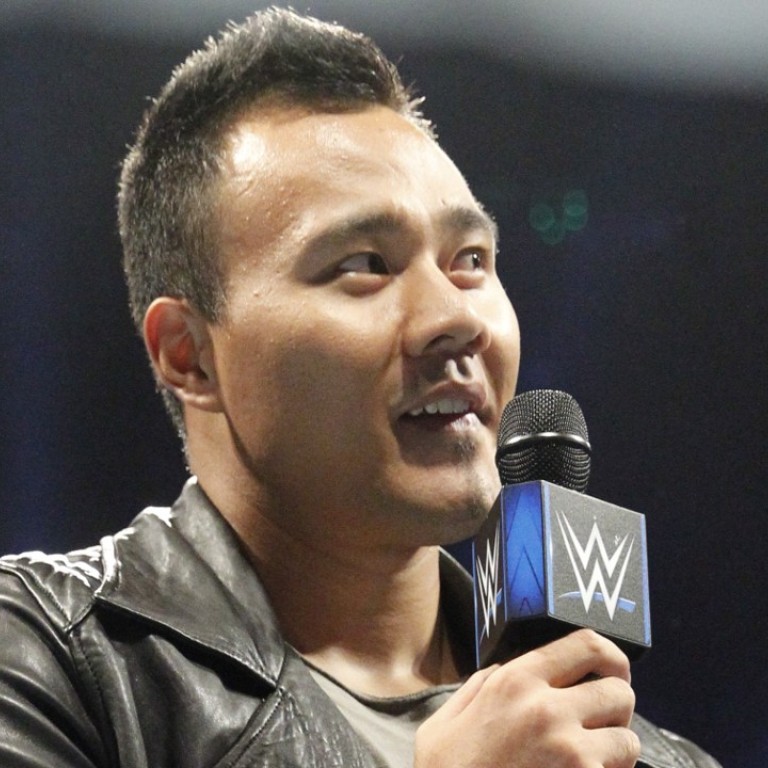 WWE's first Chinese champion? Tian Bing hopes to take wrestling to new heights in the mainland
Tian Bing has big ambitions in WWE and wants to make the sport famous in China
Tian Bing made history by becoming WWE's first recruit from the mainland last year and though he is in uncharted territory for a Chinese wrestler, the 1.91m, 100kg giant pulls no punches when asked about his ambitions.
"I hope I'm going to achieve great success and win the championship," said Bing at Mission Hills Golf Club, ahead of WWE's live event in Shenzhen last Sunday.
"I want to make WWE famous in China, and attract people's attention in China."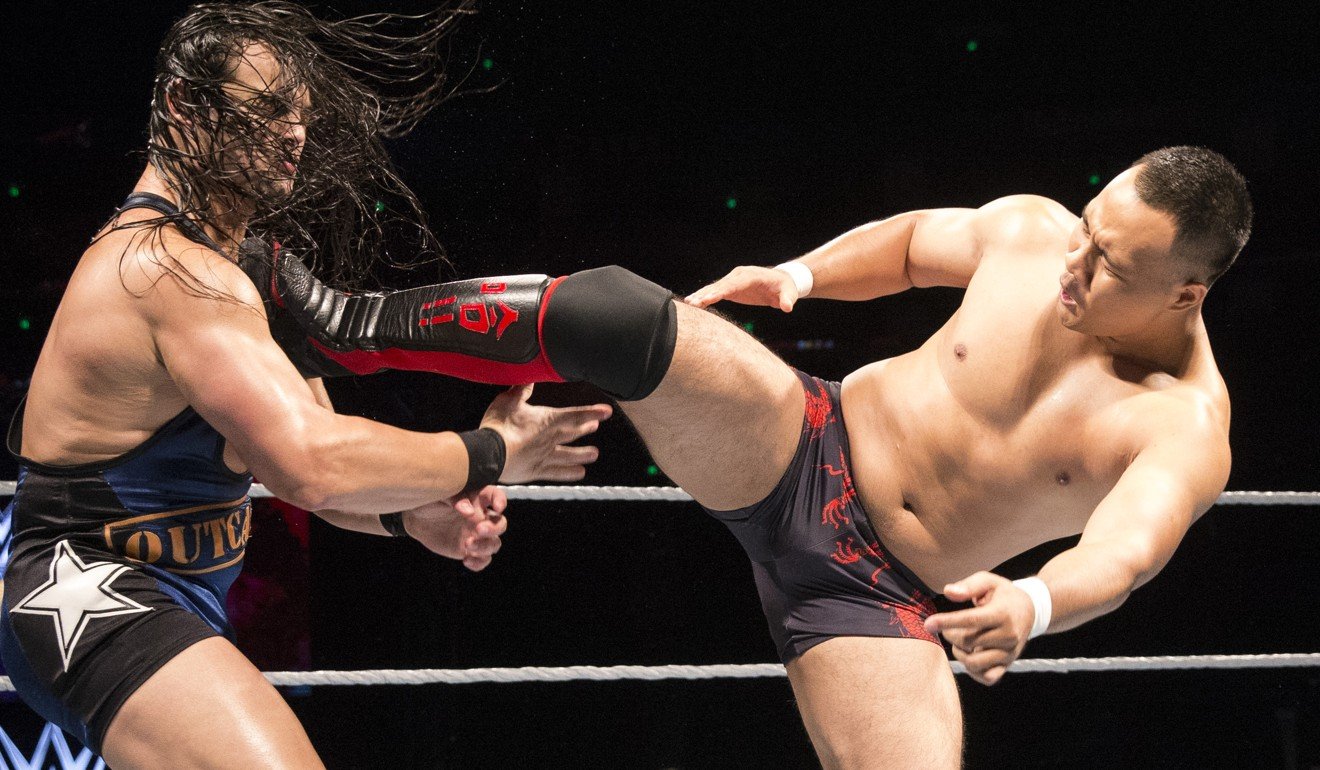 The 23-year-old looked tentative when he performed at WWE's inaugural Chinese live event in Shanghai last September, but he displayed a new confidence when he swaggered on stage in a leather jacket at the Shenzhen Bay Arena.
Bing was unable to compete because of injury but spoke to the crowd in Putonghua as he introduced Boa, another of WWE's Chinese recruits signed to a developmental deal, for a match.
Boa, a purple belt in Brazilian jiu-jitsu, played the home hero against his American opponent Aiden English.
"This might be your country, but this is my canvas," taunted English, drawing boos from the crowd, but Boa dispatched him with a roll-up pin and had his hand raised by Bing.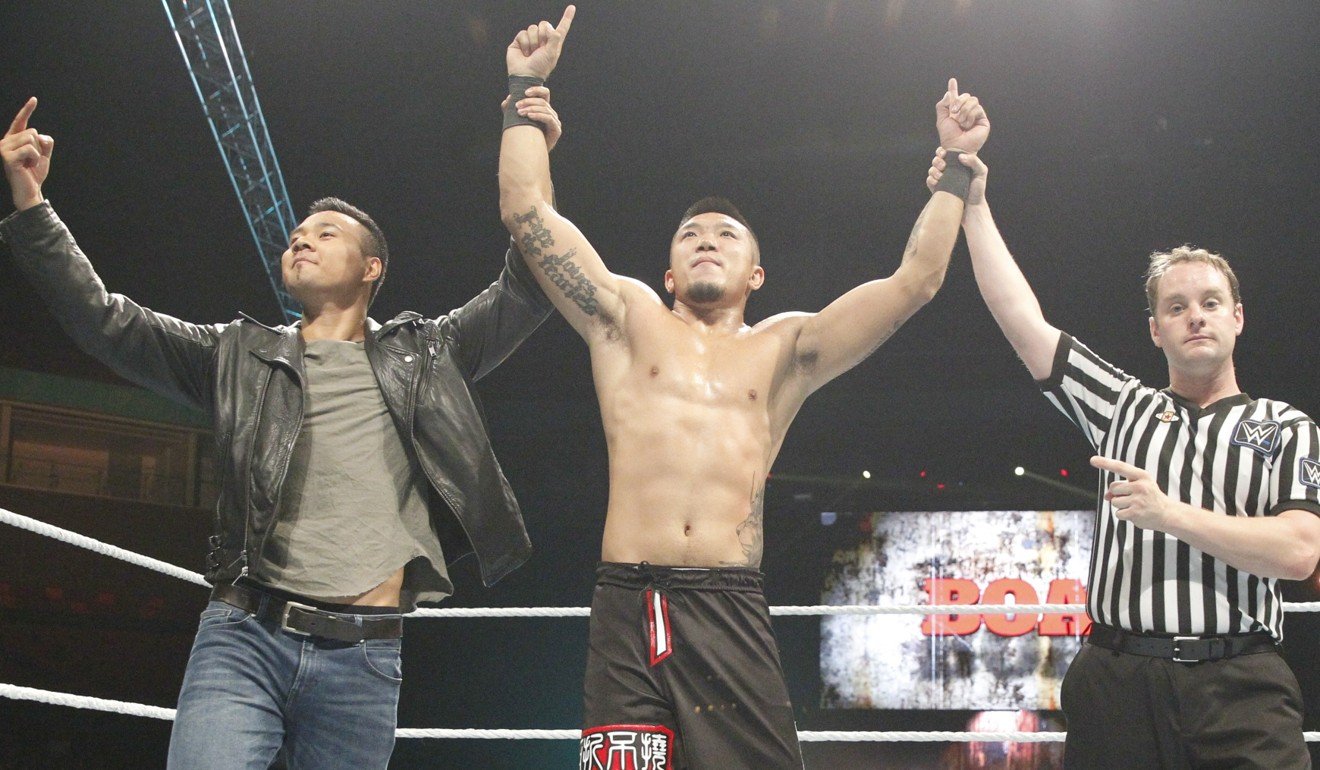 It was a long journey back to their homeland for Bing and Boa, who train at WWE's performance centre in Florida.
After a gruelling long-haul flight, Bing carried out a hectic schedule of media duties at Mission Hills for most of the morning and afternoon on Sunday.
He couldn't be blamed for trying to catch a few hours of sleep before the show, but happily obliged when the Post accidentally interrupted his nap.
"In recent years, WWE is getting more and more famous and attracting more and more fans in China," said Bing.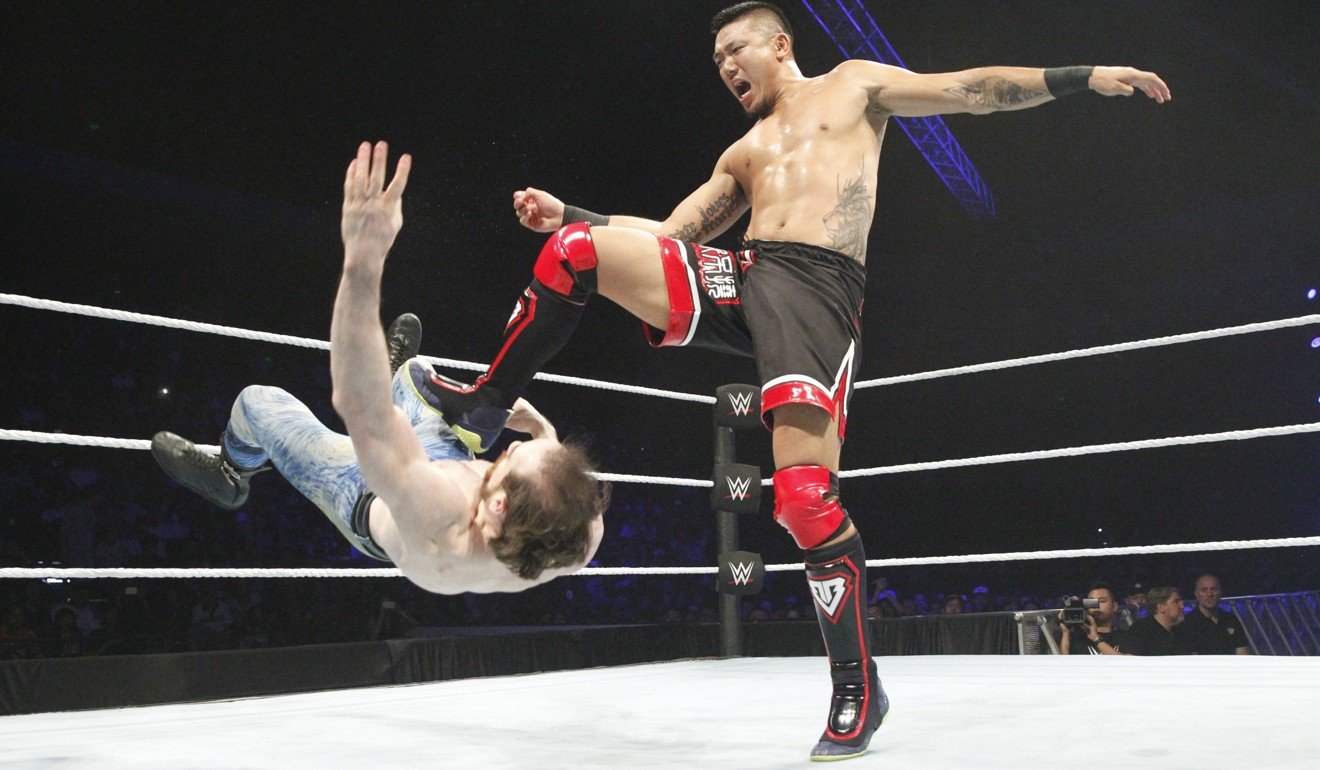 "There will be more and more fans starting to understand WWE by watching these shows in Shenzhen and Shanghai, and future shows that WWE will do in Shanghai and Beijing and other Chinese cities.
"It allows more and more people who love and are interested in wrestling to have a chance to enjoy the show and get to know WWE."
Bing is making steady progress inside and outside the ring. He made his debut for WWE's developmental brand, NXT, last year alongside Hong Kong's Ho Ho Lun.
He also secured a coveted spot in the Andre the Giant Memorial Battle Royal at WrestleMania 33 in April this year.
"After training day after day, again and again, it's my honour to be a part of the WWE family," said Bing, who is taking English lessons in the US but spoke in Putonghua.
"I've only been in [the US] less than a year, so I'm taking time to get used to the culture and environment."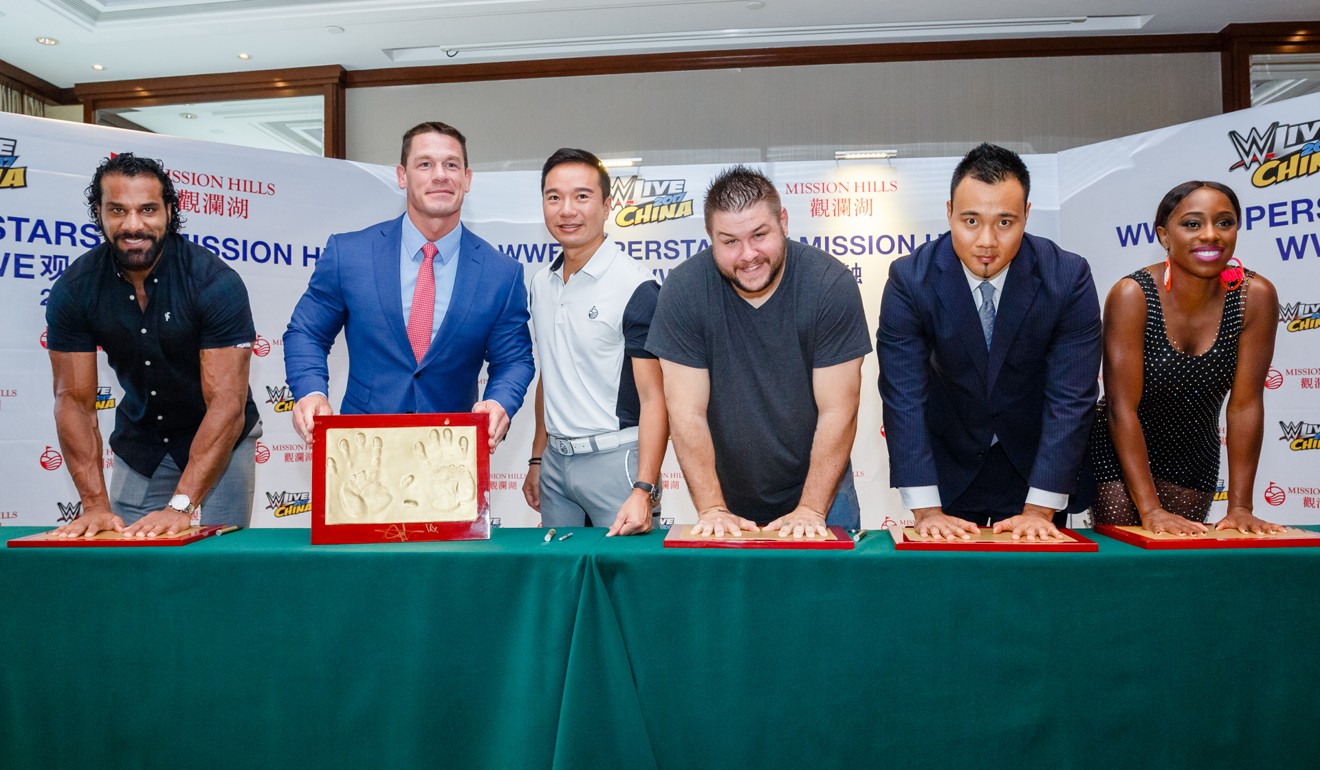 Bing will no doubt have taken note of the remarkable rise in WWE of Jinder Mahal, who main-evented the Shenzhen show with a victory against Randy Orton.
WWE has entrusted Mahal, an Indo-Canadian, with the WWE championship to drive their success in the Indian market.
"Jinder Mahal, the WWE champion, can have great influence in his country," said Bing. "He can make WWE crazy and famous in his country.
"I also have my own target for myself. Everyone wants that dream, to be the famous player."
Do not bet against Bing making history as the first Chinese champion in WWE.
This article appeared in the South China Morning Post print edition as: Taking wrestling to new heights