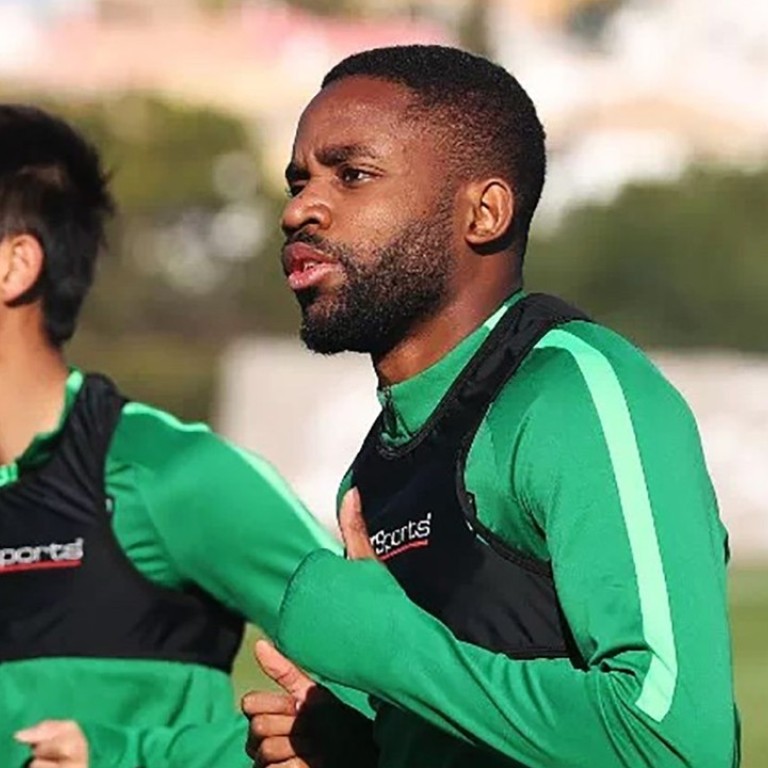 Chinese Football Association risks 'losing control' if Cedric Bakambu transfer tax controversy is swept under the rug
Millions of dollars at stake as Beijing Guoan yet to officially announce if striker has signed despite fact he has already played and scored for club
Cedric Bakambu's protracted €40 million (US$49.6 million) move from Villarreal to Beijing Guoan is a litmus test of Chinese football's 100 per cent transfer tax and could have ramifications from Spain to England and beyond.
Two weeks after the French-born Congolese striker declared he was leaving La Liga for the riches of the
Chinese Super League
(CSL), Guoan have yet to officially announce his signature and the deal is mired in uncertainty and confusion.
Experts and Chinese media say the club is likely in talks with the
Chinese Football Association
(CFA) about pushing the transfer through without having to pay the CFA's punishing levy.
In May last year, the CFA, worried about an influx of well-paid foreigners, said it would slap a 100 per cent tax on incoming transfers worth over 45 million yuan (US$7 million).
The surcharge would supposedly go into a fund for improving grass roots football in China.
The unprecedented move had its desired effect and last summer's transfer window fizzled out in China, the only major arrival to the CSL being the striker Anthony Modeste on a two-year loan deal to Tianjin Quanjian from Cologne.
The arrangement allowed Tianjin to avoid shelling out twice the amount – and now Guoan appear to be trying to do likewise, albeit by another method.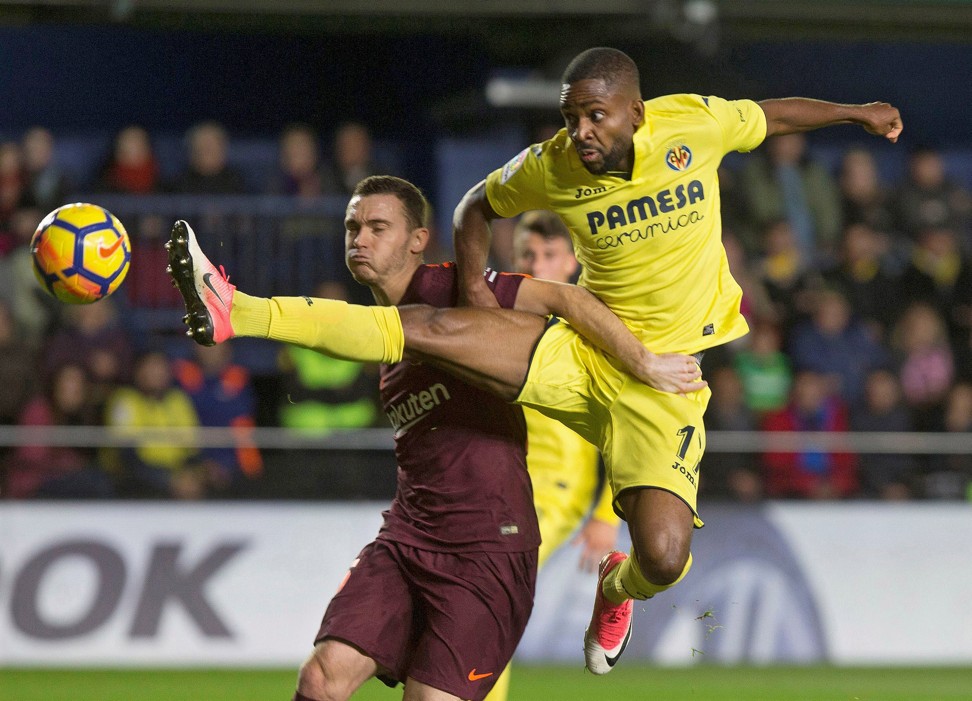 Ji Zhe, director at London-based sports marketing firm Red Lantern and an expert in Chinese football, said the CFA were in a precarious position.
"There's no telling what might be happening now: there could be haggling with the CFA, they might strike a deal and sweep it under the carpet," said Ji.
"If so, the CFA risks other clubs also flouting the rules and could lose control."
Underlining its commitment to the 100 per cent tax rule, after the winter transfer window opened in China on January 1, the CFA warned it would not stand for any "loophole-exploiting behaviour".
It also warned Chinese clubs to avoid engaging in "a bidding war", amid numerous reports that CSL champions Guangzhou Evergrande had trumped Guoan to the €72 million acquisition of Pierre-Emerick Aubameyang.
Evergrande quickly denied they were in for the Borussia Dortmund striker, who now appears set for Premier League side Arsenal instead.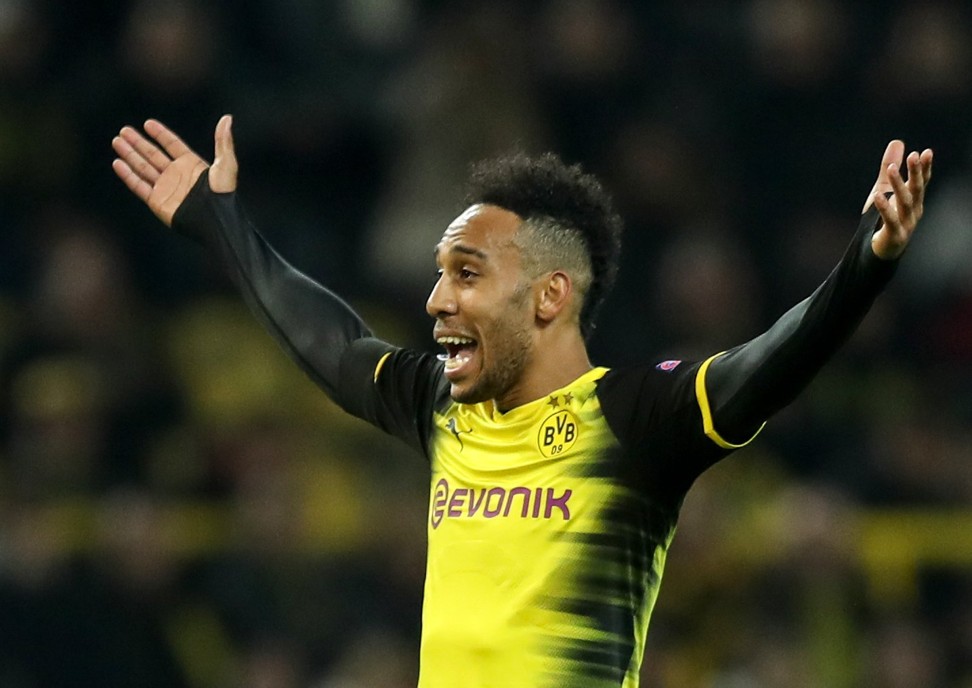 But Guoan seem determined to snare a foreign forward. Reports in Spain and France soon emerged saying €40 million had been paid – it is unclear by whom – to free Bakambu from his Villarreal contract, allowing him to move to the Chinese capital on a free transfer.
Since then the CFA, the player and Guoan have kept largely quiet, although the club – coached by the German Roger Schmidt – previously said Bakambu left Villarreal "for personal reasons" and have pleaded ignorance about any deal.
Compounding the confusion, Guoan then released photos last week of Bakambu training with them in Portugal, but declined to say more.
On Friday, the BBC quoted a figure close to Bakambu as saying Guoan provided the funds to buy himself out of his contract at Villarreal.
Bruno Leveel, who works with Bakambu on image-related contracts, said he expected the deal to go through by the end of last weekend – but it never did.
Then on Monday, adding to the sense of farce, Bakambu played for and scored for Guoan in a friendly against the Swedish side Norrkoping.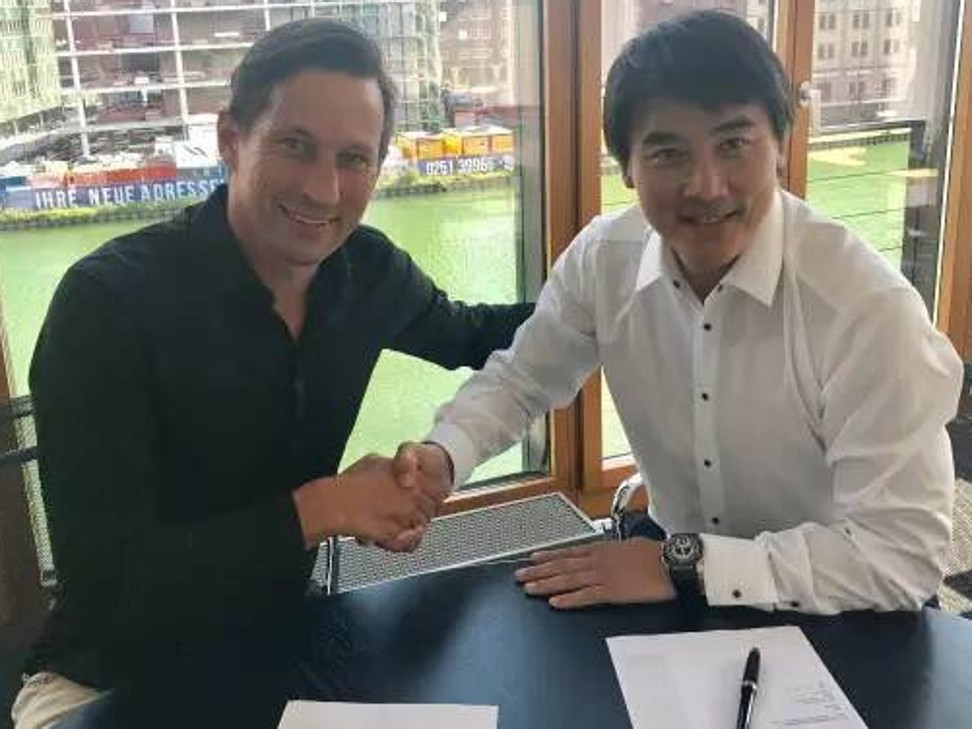 Whatever happens, Ji says the saga is a lesson for all Chinese clubs.
"Chinese clubs have not yet learned how the media – not just in China, but globally – could help or affect them in these deals," he said.
"Certainly it appears there was no PR or contingency plan at all.
"The fact that Guoan allowed pictures of him training with the team and holding the shirt to be made public before any announcement is either due to total incompetence or they were trying to test the waters with the CFA."
Mark Dreyer, an expert in the murky workings of Chinese sports business, said the Bakambu case was "the first time the [CFA] tax has really been put to the test".
Dreyer, writing on his China Sports Insider website, added: "But rest assured that if this [Guoan's] strategy doesn't work, CSL clubs will keep trying to find workable loopholes."