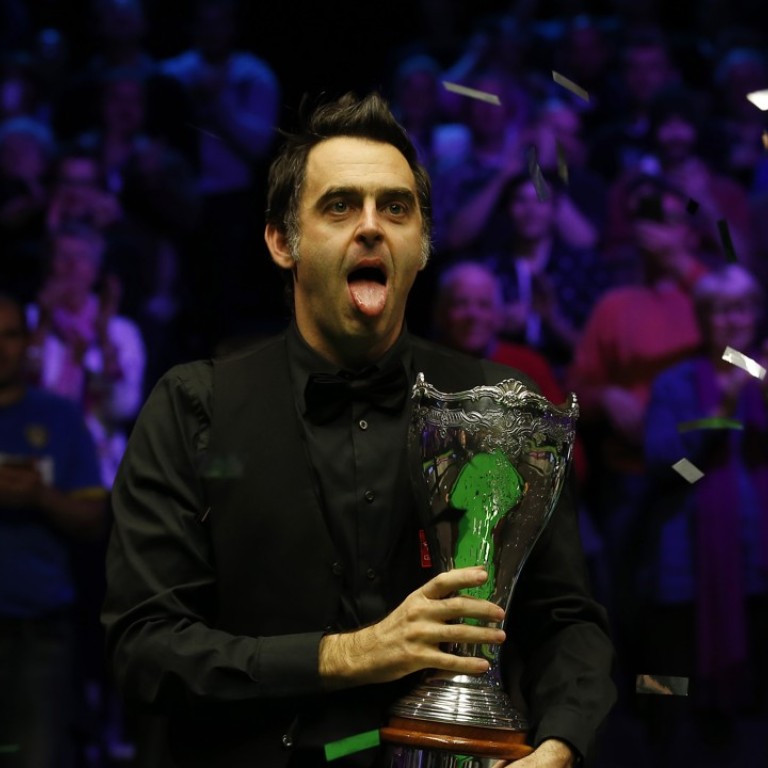 Ronnie O'Sullivan takes swipe at 'flaky' youngsters after recovering for comeback victory against China's Yan Bingtao at World Grand Prix
Former world champions recovers from 3-2 down to best Chinese youngster in Preston
Former world number one Ronnie O'Sullivan rubbed salt in the wounds of his beaten last-16 opponent Yan Bingtao of China on Wednesday night when he accused the youngster of being among a group of up-and-coming stars who are "flaky under the cosh" at the World Grand Prix in Preston.
The "Rocket" opened fire on the sports emerging stars saying: "I think there are only four or five players on the circuit who have got any bottle."
O'Sullivan spoke after completing an impressive 4-3 comeback win over Shandong-native Yan, who had victory in his sights when he lead 3-2.
The 18-year-old is in his third season on the main tour and appeared in his first ranking final earlier this season when he was narrowly beaten 9-8 by former world champion Mark Williams after holding a 6-3 lead.
After claiming the victory, Williams said of Yan: "He is only 17 and is only one frame away from beating Ronnie's record. If he keeps improving he is going to be winning many tournaments."
Elsewhere on Wednesday, former world number one Ding Junhui reached the last 16 with victory over Mark King 4-1, while former world champion Stuart Bingham beat Williams 4-2.