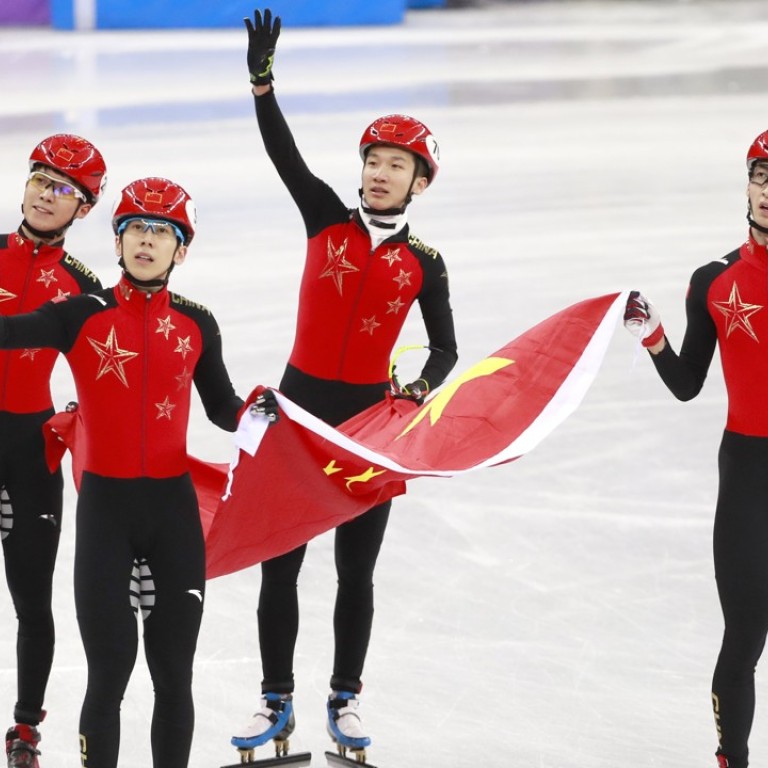 China revels in a first gold medal in Pyeongchang as well as a measure of revenge over the host nation
Netizens react to Wu Dajing's gold medal, and the relay team edging South Korea off the podium
While China was relieved to claim their first gold medal at the
2018 Winter Olympics
with only three days left, sports fans in the mainland were equally as pleased to see it as revenge over the hosts following a series of controversies.
The Sochi Games silver medallist beat two South Koreans into second and third place, delighting mainland fans.
In the following men's 5,000-metre relay final, Wu's China also won a silver medal behind Hungary while South Korea came home in a disappointing fourth place. Another delight for the fans, especially given that the European nation featured two Hungarian-Chinese brothers, Liu Shaolin and Liu Shaoang in the team.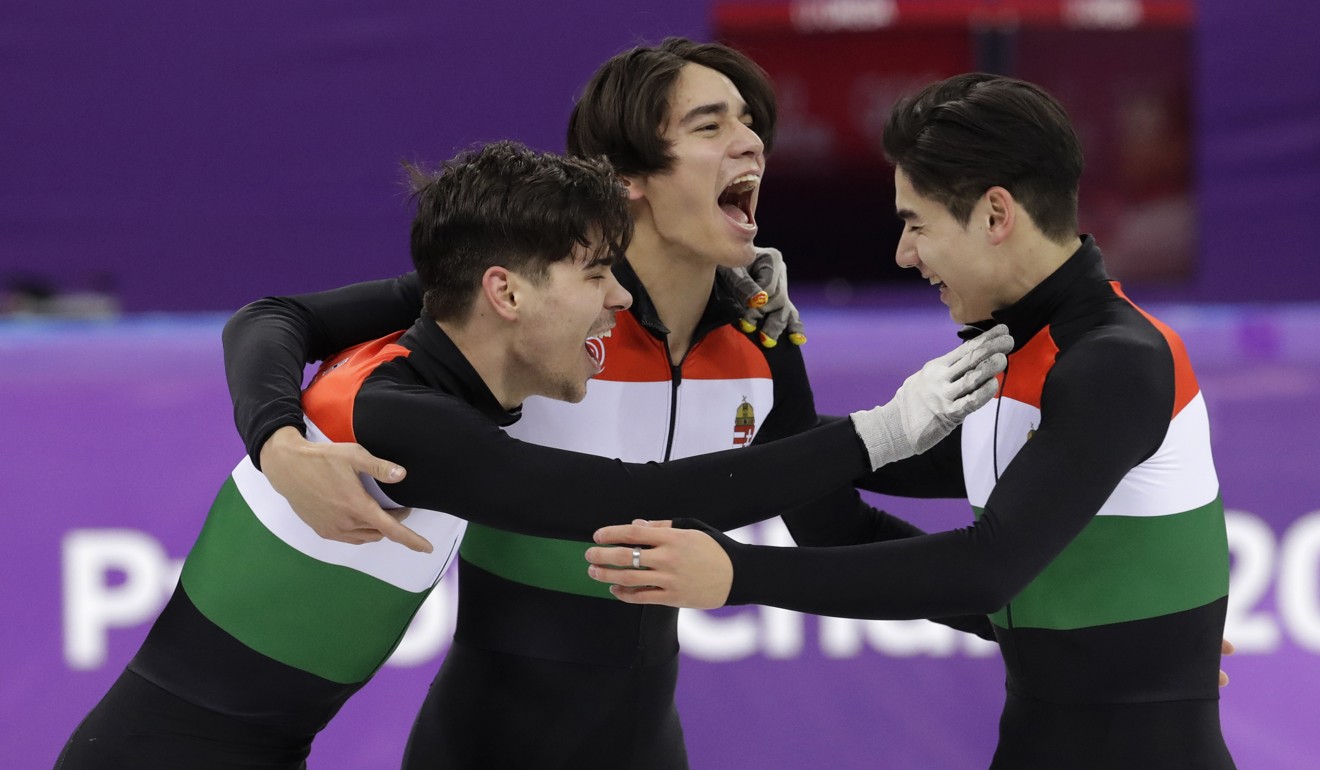 One of the favourites in the discipline after capturing two gold, three silver and one bronze in Sochi four years ago, China endured some disappointing performances in Pyeongchang with only one silver medal before the final day.
However, both the team and the fans blamed poor officiating for their results, claiming the host nation was being favoured at the expense of Chinese athletes.
While English media quoted Wu on his gold medal performance saying he never gave his competitors a chance in the final, the champion also said in Chinese media he didn't give officials a chance to take the win away from him either, a comment which was highly praised by fans.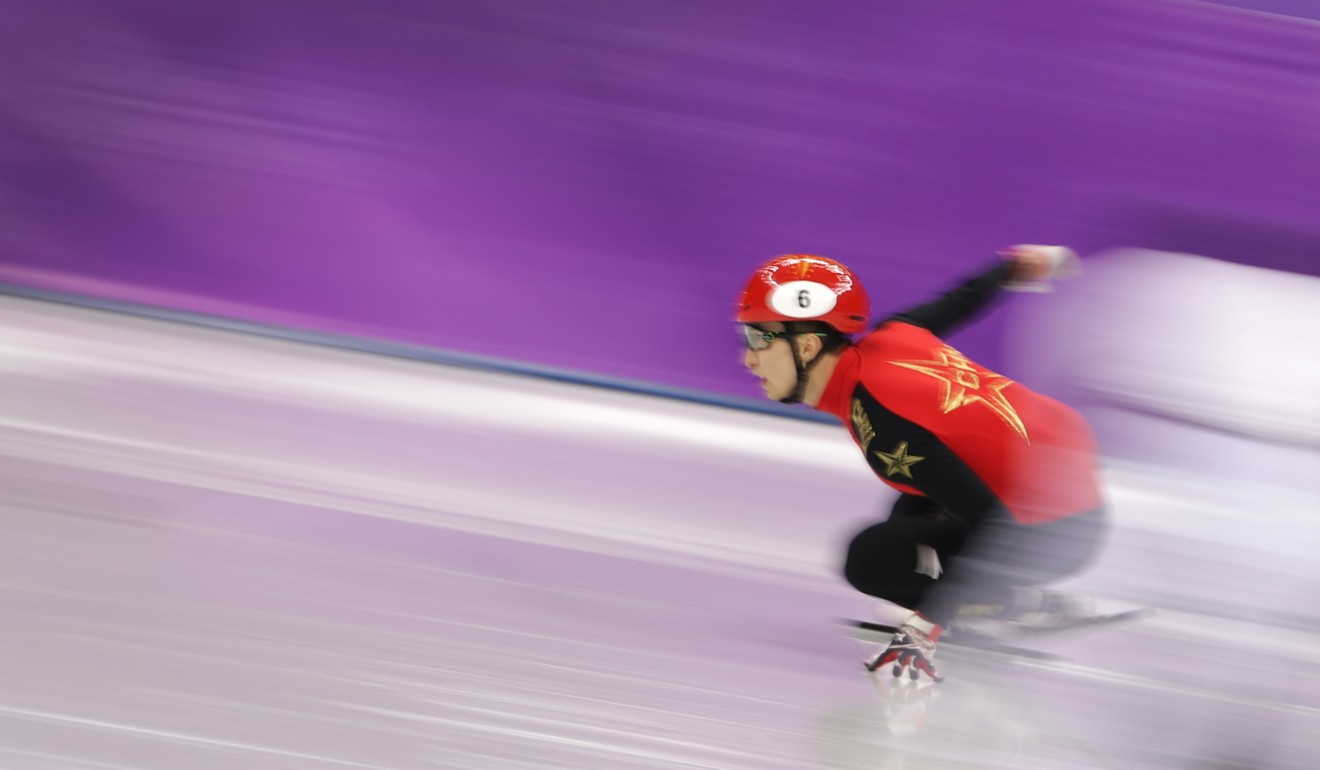 One commenter on Sina Sports said: "So nice to hear that he did not give the rivals and referees a chance. Can't imagine an Olympics becoming such a rotten game." While another fan said the 500-metre event was too brief for the South Koreans to engage in dirty tricks again.
On the relay, a fan said he no longer cared about the result after a South Korean skater fell and couldn't catch up.
On Tencent Sports, one commenter said it was an undisputed gold medal for Wu unless they charged him for speeding, while another said: "This was a great performance, especially leaving two South Koreans far behind."
But not all comments are so one-eyed. On Sina, one fan said: "Thanks to CCTV and other media as they are able to cover up our weaknesses through putting the blame on South Korea and the official without taking note of our sliding performance in both the Pyeongchang and Rio Olympic Games."