Karl Kwok's MOD Beau Geste shatters China Sea Race record by more than nine hours
The previous 18-year-old multihull record was set by Benoit Lesaffre's Atmosphere
Perpetual
Rolex China Sea Race
record-breaker Karl Kwok was at it again after his MOD 70 Beau Geste reached Subic Bay in the Philippines in the early hours of Friday morning, a staggering nine hours faster than the previous holder.
Kwok smashed the 18-year-old multihull record set by Benoit Lesaffre's Crowther 50 Catamaran, Atmosphere, by nine hours, 31 minutes and 40 seconds, with the new record standing at 38:30.07.
"As I get older I guess this is perhaps the only way to save precious time racing; you can do offshore races in less time!" said veteran Kwok, who has won both line honours and overall in previous races, breaking his own record in the process.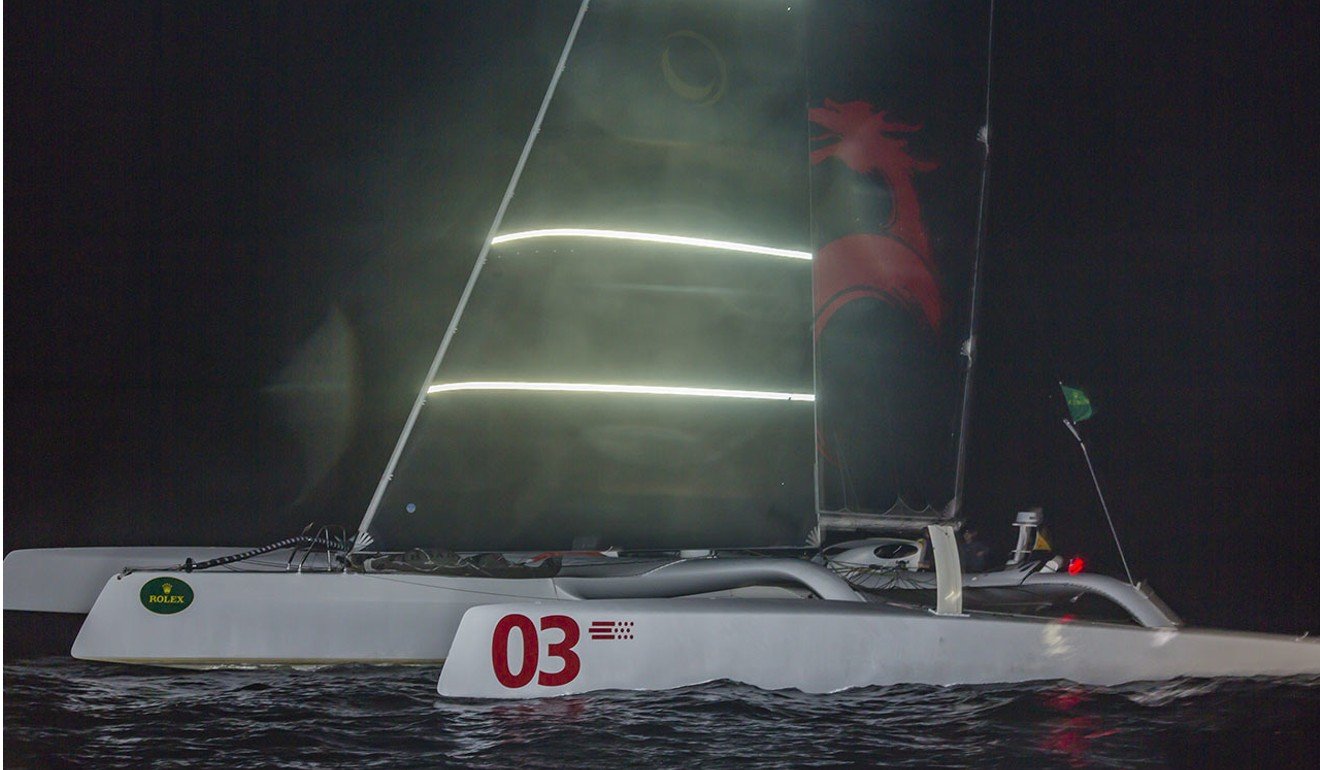 After soaring through the first 23 hours – including a blistering 400 nautical miles in 17 hours – the Beau Geste crew had a painful few hours of tip-toeing towards the finish after the breeze died.
"We had seven hours sitting, just drifting, doing one to three knots. We got through it, it was not called for but it happens," said Hong Kong-native Kwok.
Kwok (HK), Gavin Brady (NZ), Margaret Chan (HK), Cowen Chiu (HK), Matt Humphries (UK), Matt Keelway (NZ), Spencer Loxton (UK), Rob Salthouse (NZ), Dave Sweet (NZ) and Cameron Ward (AUS) have now cemented their places in the record books.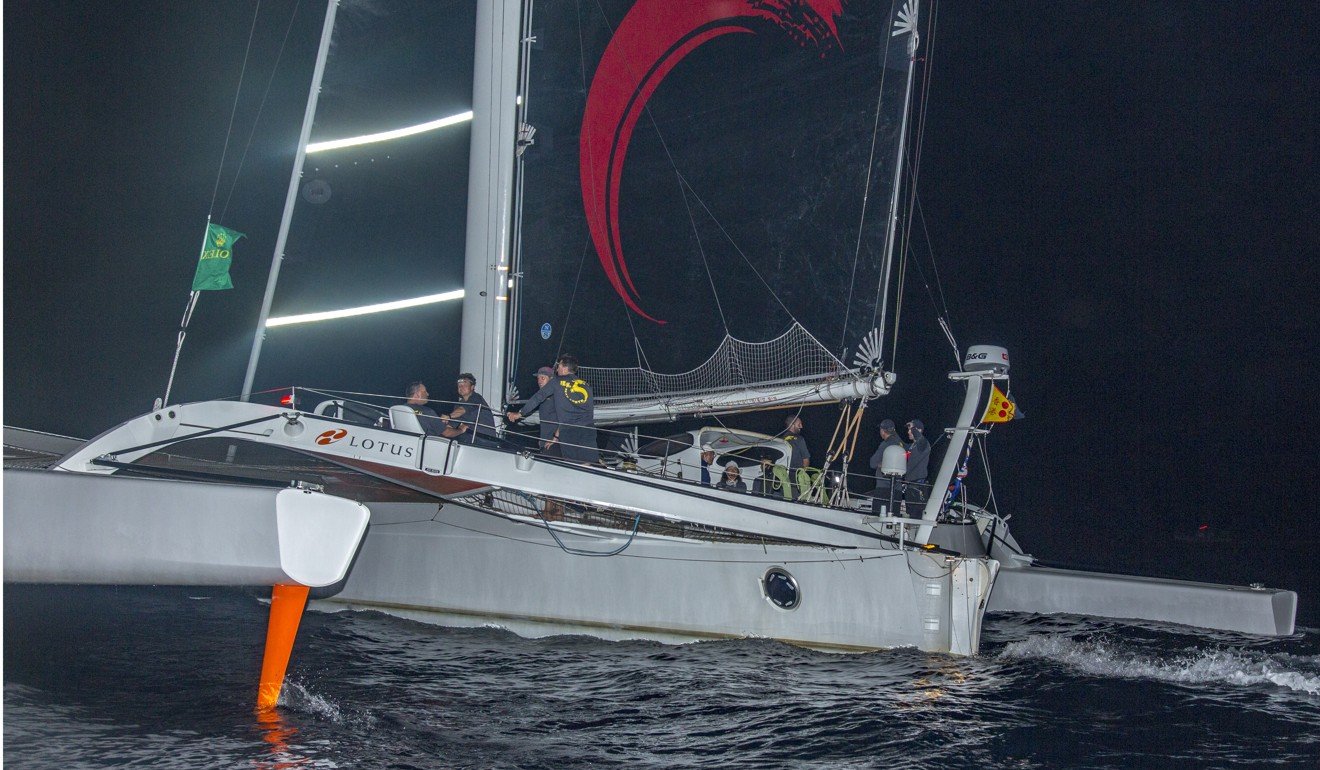 "I am very appreciative of my team; they have been sailing with me off and on for many years. We didn't just go into the race for the first time – we have trained on this boat for about a year racing in New Zealand against other multihulls and things have paid off." said Kwok, who joined the crew for a few celebratory beers.
The multihull experience was new to Kwok, who is more accustomed to the monohull.
"It's exhilarating when the boat picks up speed and it just flies," he said. "We had 37 knots, this is what we call the 'red zone', you know, you push a little harder and something might go wrong but our average was about 20 knots. At that speed you are like a motor boat with the amount of shaking and rumbling."
The next boats are expected to arrive this afternoon including the current monohull record holder (47:31.08) Phillip Turner's Reichel/Pugh 66 Alive and Raphael Blot's Banuls 60 Catamaran Mach 2.
This article appeared in the South China Morning Post print edition as: China Sea Race mark shattered by 9 hours