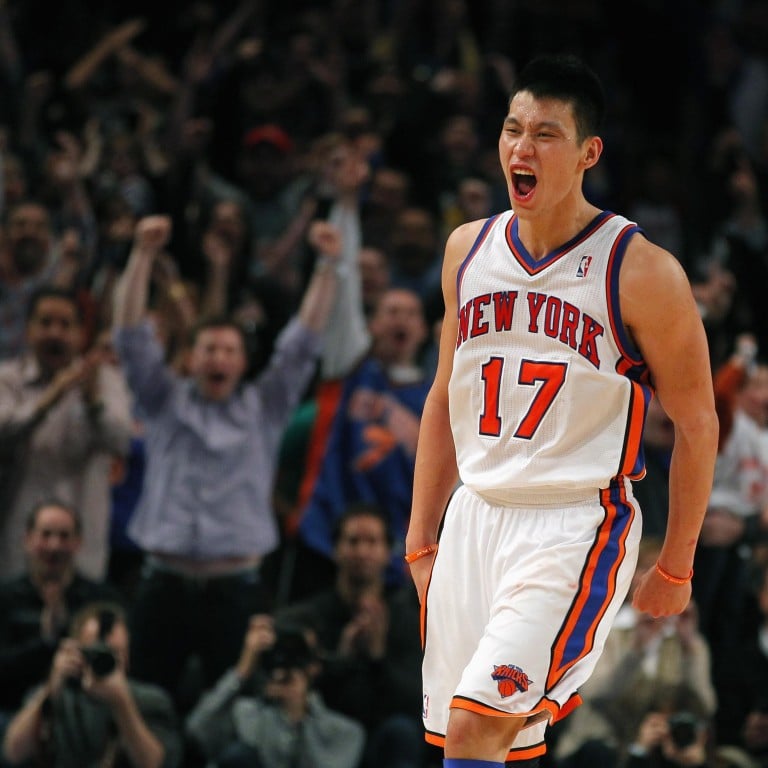 Jeremy Lin's Beijing Ducks move is his opportunity to write another chapter as the star player that 'Linsanity' teased
NBA champion is expected to help new side challenge for CBA title, just like Stephon Marbury delivered three-times
Time still on 31-year-old's side to fulfil his New York Knicks promise in China
There are those who will accuse Lin of merely feathering his nest by signing for the Ducks – the r
eported US$3 million salary
is more than the veteran minimum in the
NBA
, had he had any offers. There are those that will say he has taken the easy option as well as the easy money.
It's good business for both sides. There are going to be countless commercial opportunities for Lin in China and the Ducks have increased their profile and got fans excited about the coming season.
Lin arrives in the CBA with plenty to prove and an opportunity to do so. At 31, the point guard has a lot more basketball in him despite the toll of injuries on his body over recent years. He
missed a whole season
after signing with the Brooklyn Nets, losing the chance to be their star man.
Since then he went to the Atlanta Hawks and
had a mini-revival
before being picked up by the Toronto Raptors where he would win the NBA title, even if he only contributed 50-odd seconds on court in the finals.
Some people will look at that injury record and see it as a gamble, but the other side of that coin is that he has not suffered the wear and tear of 10 years in the NBA. Lin's played 480 games in the last decade with his most for a season being 82 back in Houston. He could have five more seasons in him.
His workload is going to be much less intensive than in the US – there are only 46 regular-season games compared with 82 in the NBA. Potentially there are another 24 in the play-offs but that's still only 70.
Lin isn't allowed to play the whole game anyway. Foreigners are limited to six quarters collectively and only one is allowed in the fourth quarter. You would assume that will be Lin.
Lin has not been the go-to guy since Linsanity took root at the Knicks – later teams trusted other players with the ball while injury meant his time at the Nets remains a "what if". That has changed in China.
He arrives as the team's genuine star, he'll be the face of the franchise and will shoulder everything that goes with that. There is going to be pressure because there is expectation.
Dreams of a fourth CBA title have been allowed to take flight at the Ducks since Lin signed. He is the one fans will want to see as the game clock counts down.
That's what he has always wanted. "Thankful my coach and my teammates trust me with the ball at the end of the game," he said after his buzzer beater finished off the Raptors in 2012 during that "Linsanity" run. "I like having it at the end of the game."
Lin has promised to
play like he did when he broke out
at the Knicks and if that happens then we will finally just be talking about his basketball. He has spoken many times about always being viewed as Asian ahead of being seen as a basketball player. Now that is not an issue.
In a league where foreigners are limited, he's no longer the anomaly but there will be no less scrutiny on his performances.
According to a recent report,
Lin's the most popular active player
on Chinese social media and that will surely soar with success this season. He could even get one over on Kobe Bryant, the digital equivalent of those game-wnning 38 points against Kobe's Lakers back in 2012.
That game was a career high point but eight years on there's a chance for more in China. Errick McCollum's record of 82 points for the Zhejiang Golden Bulls has stood since 2015 but
others have come close
, such as Jimmer Fredette who
hit 75 for the Shanghai Sharks
last season.
The last genuine household name to leave the NBA for China was
Stephon Marbury
. He won three championships in four years and was taken into Beijingers hearts. He has two statues, a museum and the freedom of the city. That could yet be Lin.
There is also a chance of an NBA comeback – should he want that when the CBA season ends in March or he can get what he has never had for a number of reasons, a team to call home. Maybe he will be like Marbury or
Randolph Morris
and stay.
"I've always known that my journey in some ways would end in China." Lin told Radii earlier this summer. Now he gets to write how it ends.
This article appeared in the South China Morning Post print edition as: Jeremy Lin now face of a franchise