Sun Yang
Get more with myNEWS
A personalised news feed of stories that matter to you
Learn more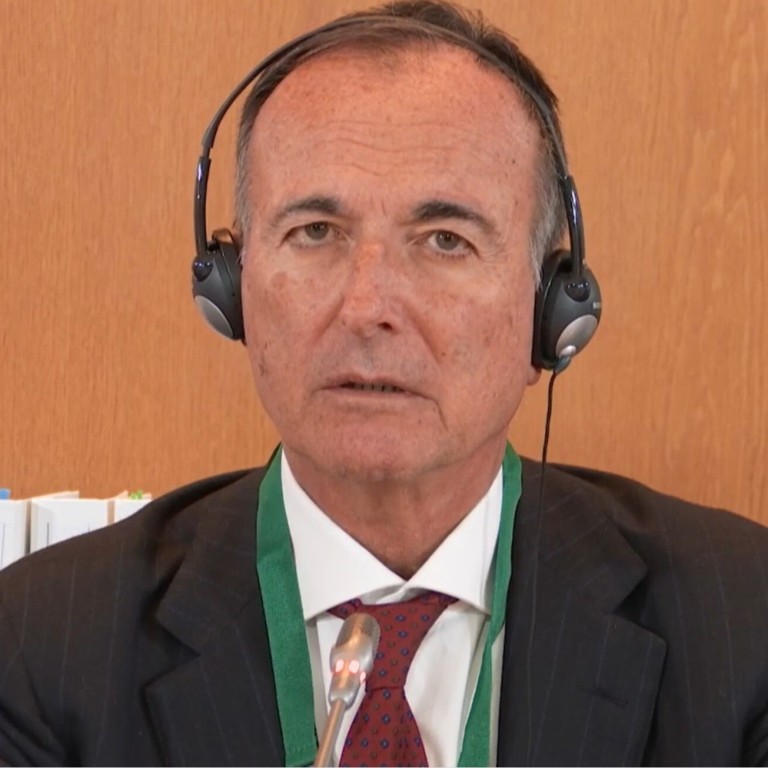 Sun Yang: Italian judge at centre of CAS hearing 'mocked swimmer's mother' and criticised animal cruelty in China
Franco Frattini, the former Italian foreign minister, is an animal lover and posted a number of tweets critical of Chinese in 2018 and 2019
Sun Yang's eight-year ban for a doping offence was overturned by Switzerland's highest court and sent back to CAS
The Italian judge at the centre of Sun Yang's Court of Arbitration for Sport (CAS) case had posted a number of tweets critical of cruelty to animals in China, describing one person who appeared to mistreat a dog as a "yellow face Chinese monster".
Franco Frattini, Italy's former foreign minister, chaired February's three-member CAS panel that heard the case and then handed the Olympic champion swimmer an eight-year ban.
The World Anti-Doping Agency (Wada) said on Thursday that Switzerland's highest court had
sent the case back to CAS
after upholding "a challenge against the chair of the CAS Panel".
The Swiss Federal Tribunal has yet to comment on the details of its decision.
Media reports said that during Sun's hearing in Montreux, Switzerland, Frattini was heard to mock the swimmer's mother to his fellow judges on the panel.
"A very strong witness, ha ha," Frattini was heard to say when Sun's mother was called to give evidence.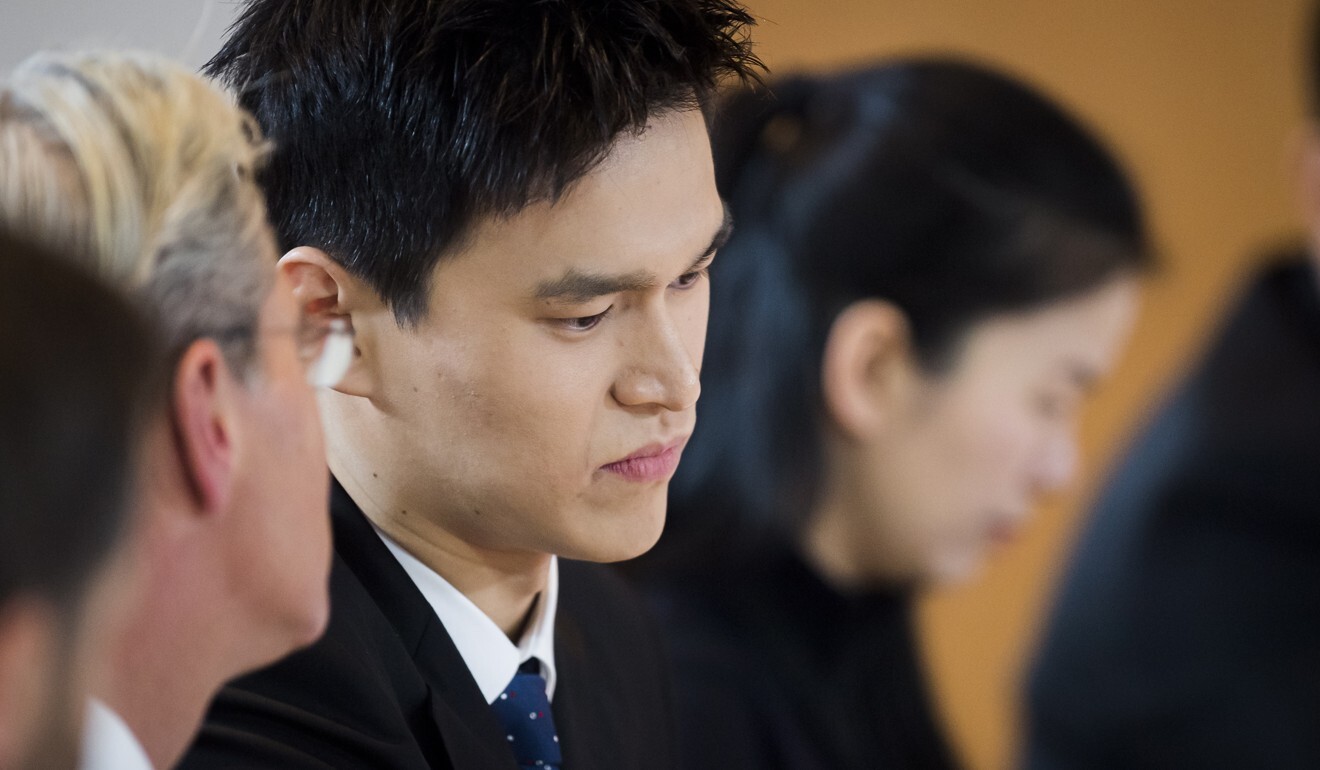 CAS found the three-time Olympic champion guilty of refusing to cooperate with sample collectors during a visit to his home in Hangzhou in September 2018. Wada brought the case to CAS after world swimming governing body Fina gave Yang a warning.
Frattini is a devoted animal lover and his Twitter feed is full of retweets of mostly dog pictures. He had a series of social media posts in 2018 and 2019 in which he vented his anger at Chinese people and their treatment of animals.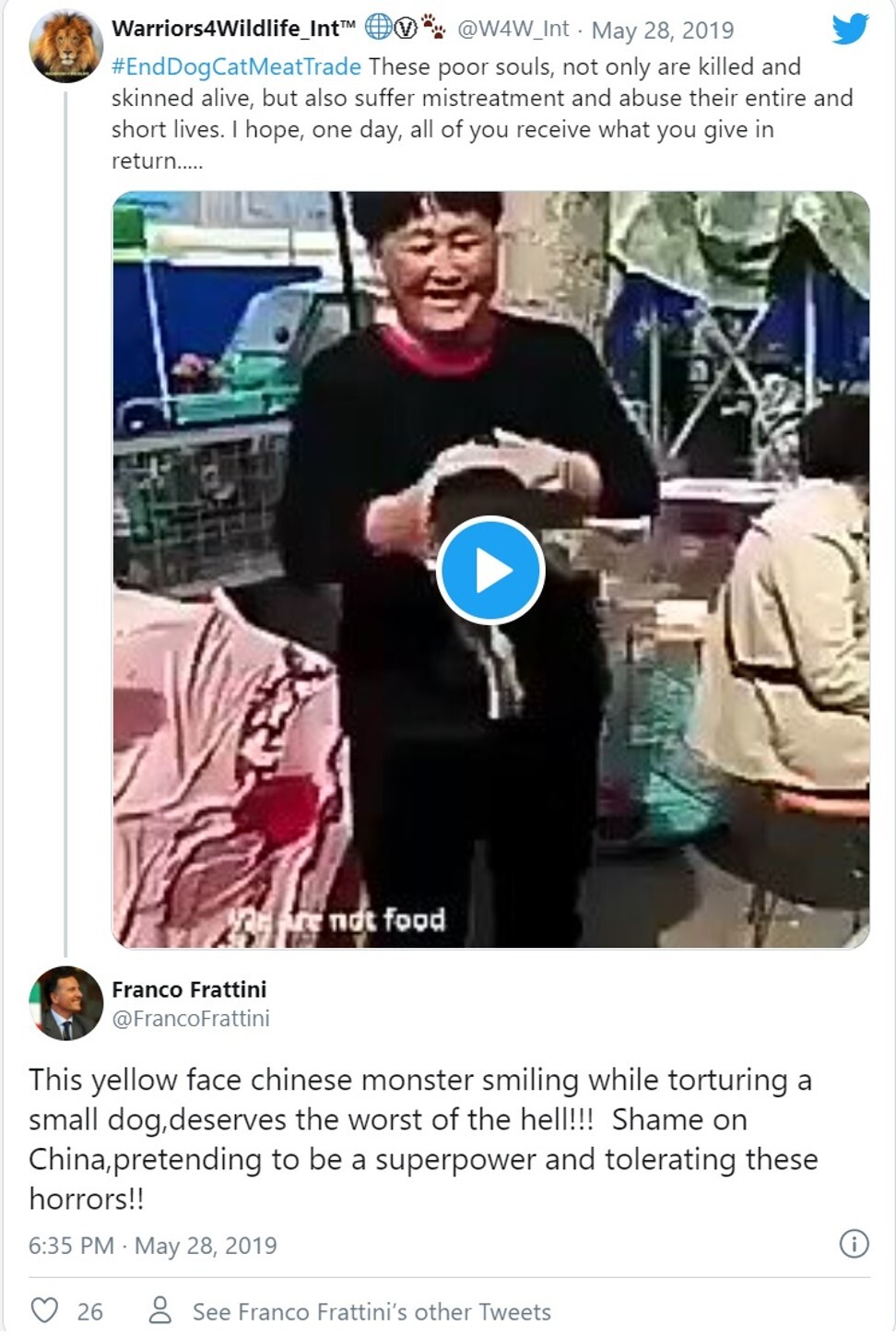 On May 28, 2019, Frattini tweeted a reply to a post showing someone tossing a small dog in the air.
"This yellow face chinese monster smiling while torturing a small dog, deserves the worst of the hell!!! Shame on China, pretending to be a superpower and tolerating these horrors!" he wrote.
Two weeks later, on June 9, he reacted to a tweet purportedly showing dog meat being sold in Yulin, writing: "Torturing innocent animal is a flag of chinese!Sadics,inhumans with the protection of chinese authorities and the tolerance of western powers focusing on more business with China,regardless any massive violence!Shame on china and their protectors!"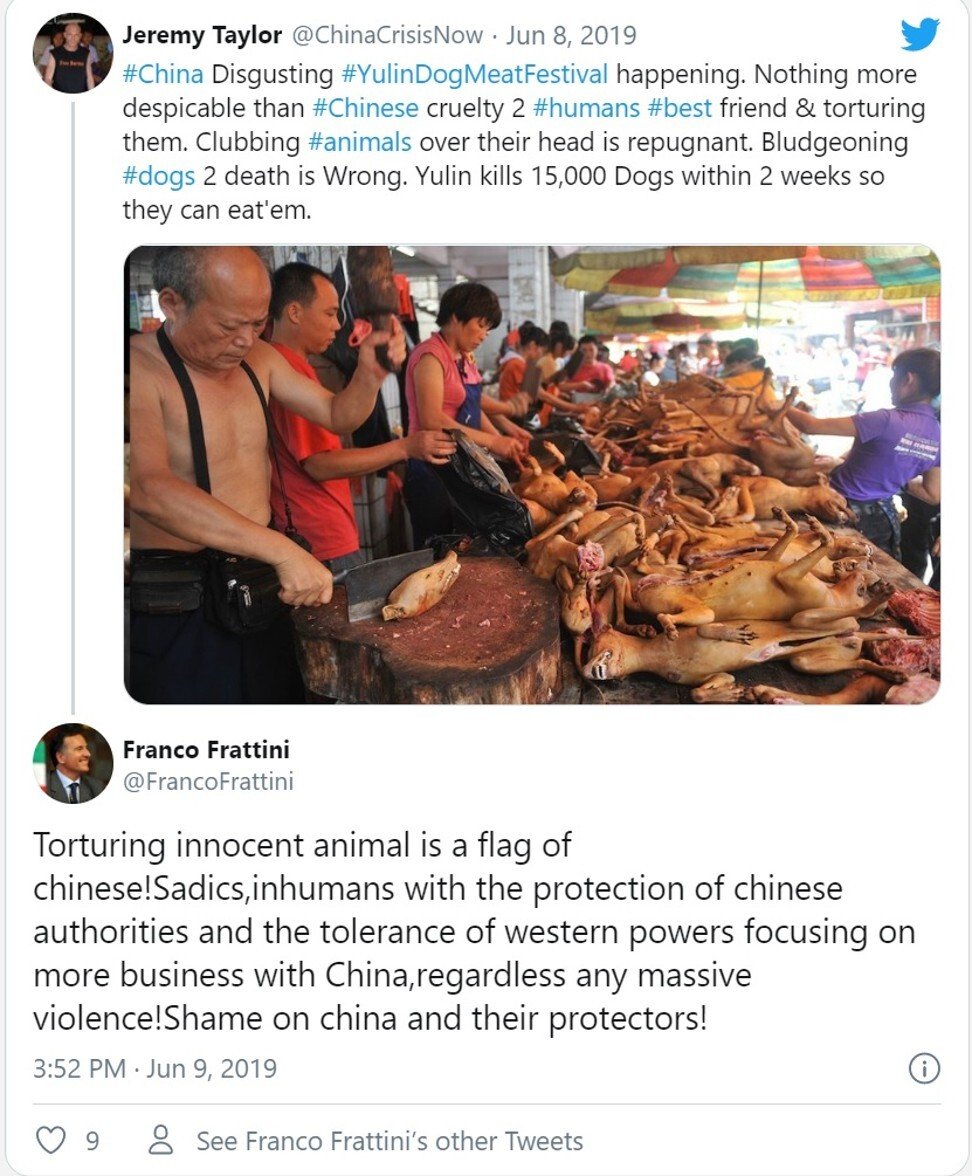 One year earlier, Frattini responded to the 2018 Yulin dog meat market by writing: "Show the HORROR
THIS IS CHINA TODAY!! I'm sure nobody will have the courage to respond to me!!! Ambassador of China to Italy,where are you??? Are you silent on the torture on dogs in Yulin???"
On May 29, Frattini denied he was racist in response to one Twitter accusation.
"Racist????Me??ehi guy,I repeat:those horrible sadics are CHINESE!not French or Italian or polish!!And I think they deserve a worse hell than the one in which they torture innocent animals!!Chinese is Yulin!!!do you want to defend!!come on,shame!!!"