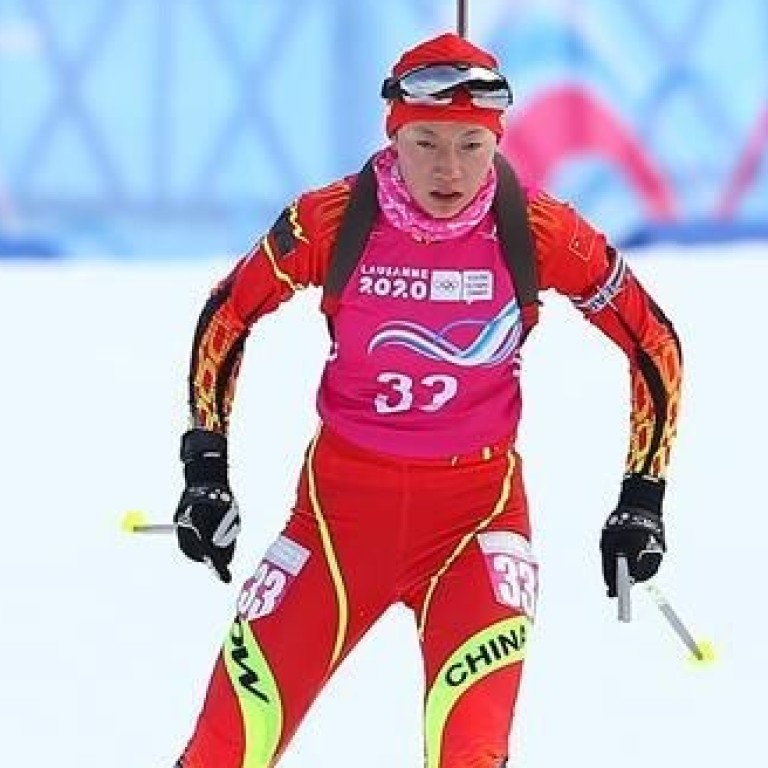 Beijing 2022: China's high-profile biathlon coaches under pressure to push athletes amid lack of competition
Ole Einar Bjorndalen, an eight-time Olympic gold medallist, and his wife Darya Domracheva, with four golds, face a number challenges in China
Bjorndalen says they have been asked to train the athletes harder but feels they also need plenty of rest
China's big-name European biathlon coaches said their athletes are in high spirits one year out from the 2022 Beijing Winter Olympics, despite pressure being applied to intensify training and the lack of world-class competition.
Chinese authorities have invested heavily in hiring world-class coaches from overseas to ensure their athletes shine at home when Beijing hosts the Games in February next year. Norwegian legend Ole Einar Bjorndalen, an eight-time gold medallist, and his Belarusian wife Darya Domracheva, with four golds, were recruited in September 2019 to turn the Chinese biathlon squad into world-beaters.
However, in an interview with the Olympic Channel, they talked about the hurdles they must overcome, including a lack of competition because of the Covid-19 pandemic and a culture of training beyond limits.
"The pressure is very high. They push us to train athletes harder and harder," said Bjorndalen.
"But everybody knows that sometimes you need to let them rest too. That is our job – to find the balance in all training because China is very motivated, athletes are motivated and everyone knows that more is not always better. We need to be smart and take small steps. This is the fastest way to the top."
The pair are among a number of high-profile coaches China has brought over from overseas to develop their athletes, Britain's skeleton coach Andy Schmidt being among them.
While motivation and the desire to succeed remains high, Domracheva said it was a daily struggle because the athletes were unable to compete.
"The main challenge is, of course, the situation that our team cannot go out now and compete with other athletes and there are some kind of mental difficulties," said Domracheva, who is in charge of the women's team.
"We need to find some extra motivation for them, because when you have competition as a goal the motivation is very clear, but when the schedule of the races and competition is not so clear, then you need to find other motivation.
"We are trying to be creative in this way, and try to use that creativity in our daily training."
Bjorndalen, known as "The King of Biathlon" won 13 medals in six Winter Olympics, with four of his golds coming at the 2002 Salt Lake City Games when he won all biathlon events in the 10km, 20km, pursuit and relay. The 34-year-old Domracheva has taken part in three Winter Games.
The pair arrived in China just as a new generation of biathlon athletes were emerging, with many unfamiliar with the basics of the sport.
They say the standards have improved over the past two years but stopped short of promising medals.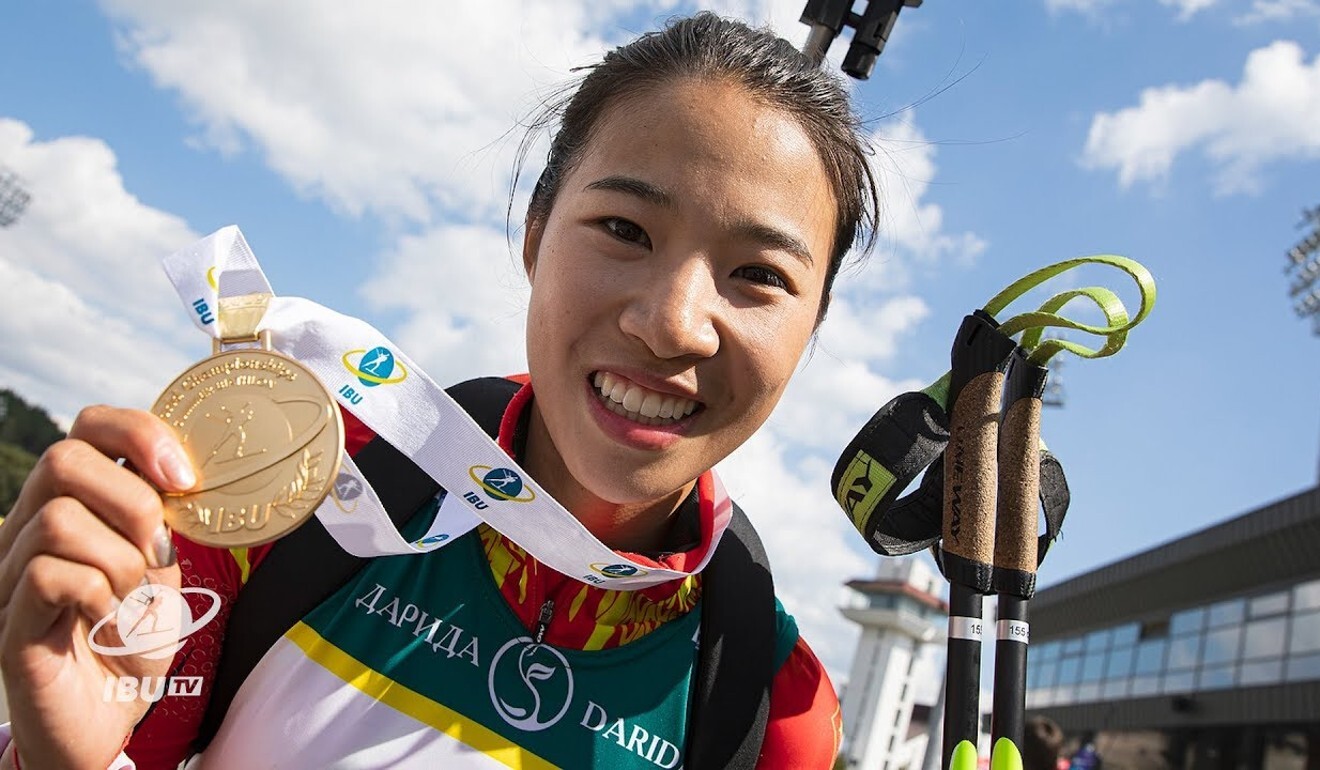 "Our goal is, first of all, to develop the athletes as far as possible," said Bjorndalen. "If everything goes well, if we can catch medals, it'd be amazing.
"But it's very difficult for our team now if we cannot take part in any competition this year. It's very challenging for our team to make good preparation for the Olympic Games.
"In the first case, we can only start with two athletes, and maybe we don't have a relay team, because we cannot make any qualification through this all season. That is the first case, so we'll see. The season is still not finished, but I don't think it would be possible to come to Europe."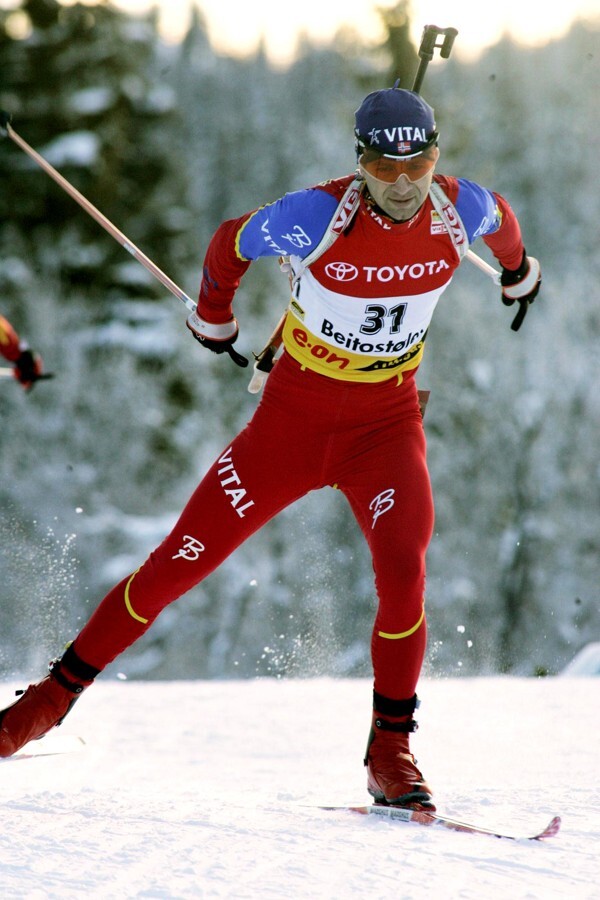 He said the Chinese athletes watch online footage of their rivals race in Europe and that helps in motivating them.
"That gives them actually a lot of motivation because you see the high level and you can study everything from women to men – how they are skiing, how they're performing," he said.
"So that gives them motivation. Then we need to find interesting training sessions. We build up test competitions and basic training. We have many different ways to give them something to look forward to."