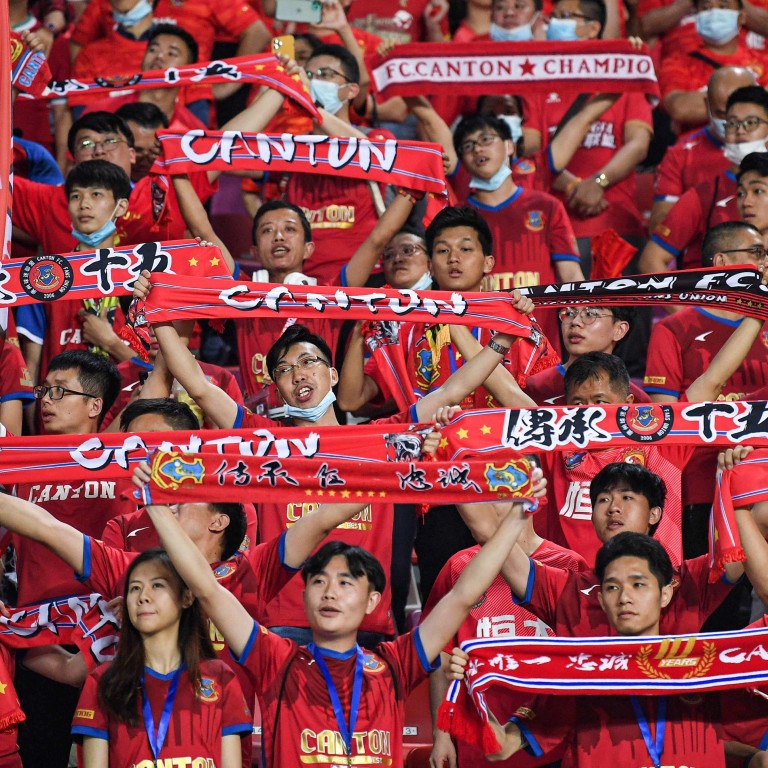 Chinese Super League kicks off in front of 30,000 fans with Guangzhou derby draw
Guangzhou derby between FC and City ends 2-2 as China striker Elkeson sees first-half penalty saved
Shandong Taishan get off to winning start over Chongqing Liangjiang Athletic in Suzhou bubble
The 2021
Chinese Super League
season kicked off on Tuesday night in Guangzhou where 30,000 fans packed in to watch the local derby, the biggest crowd in China since 2019.
This season is still being played in two bubbles, with eight teams based in Guangzhou and eight in Suzhou for the first round, which ends on May 17.
The Guangzhou bubble features both Guangzhou FC (formerly Guangzhou Evergrande
until the new name change policy
) and Guangzhou City (formerly Guangzhou R&F), with the local rivals meeting in the season opener.
Fabio Cannavaro's Guangzhou FC finished runners-up to Jiangsu in December's two-legged final.
Up to 30,000 fans mixed in the stands, with social distancing measures kept to a minimum.
Fans of other clubs have questioned why the Guangzhou teams get to play what are effectively home games inside the bubble.
The derby at Guangzhou FC's Tianhe Stadium finished 2-2. Alan Carvalho opened the scoring for the hosts after seven minutes before an own goal by Yan Dinghao levelled the scores soon afterwards.
Guangzhou FC's China striker Elkeson had a penalty saved by Han Jiaqi just before half-time and it was level at the break.
City took the lead early in the second half through Ye Chugui before a late leveller from Wu Shaocong ensured honours were even.
In the other group, Shandong Taishan (formerly Shandong Luneng) beat Chongqing Lianjiang Athletic (formerly Chongqing Dangdai Lifan).
New signing Leonardo opened the scoring in the second half after coming off the bench.
Guo Tianyu added a second to secure the points for last season's Chinese FA Cup winners.