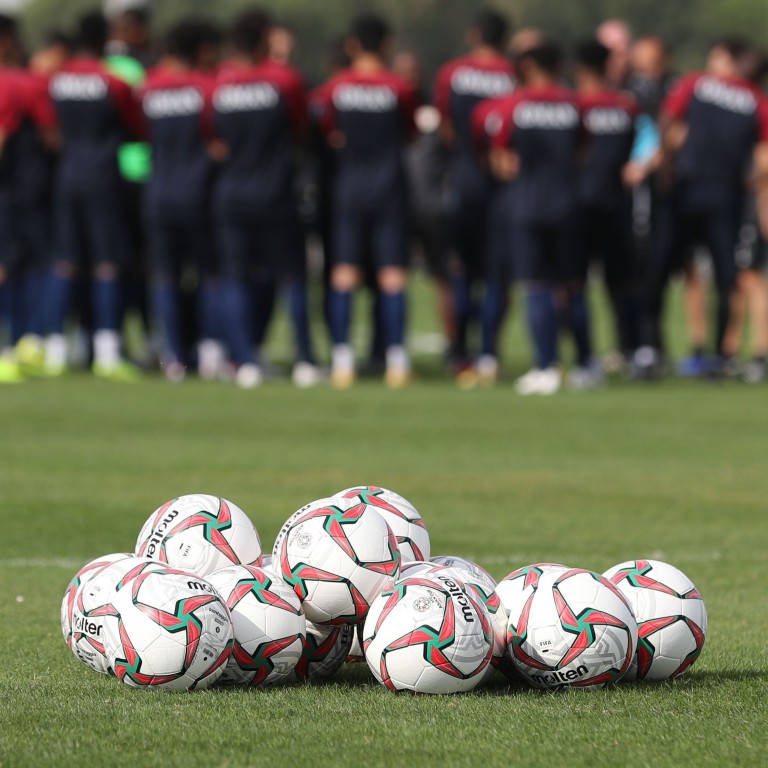 Zibo Cuju owner He Shihua subs on against Manchester City's sister side Sichuan Jiuniu in Chinese second tier
Zibo Cuju's shareholder comes on wearing No 10 in injury time of draw against Manchester City sister club Sichuan Jiuniu
Former Shanghai Shenhua owner Zhu Jun played in friendly matches for first team in 2012 but not competitive fixtures
There were farcical scenes in a Chinese second tier football match on Tuesday when the club owner was substituted on to play against Manchester City's sister side.
Zibo Cuju's No 10 He Shihua came on in the final stages of the club's China League One game against Sichuan Jiuniu, the team owned by the City Football Group umbrella.
The 35-year-old is the principle shareholder of the Zibo side, Titan Sports reported on Twitter. He has been registered for three clubs in his "playing career" according to German website Transfermarkt – Chengdu Decci in 2019 and China League Two side Sichuan Huakun last year.
Tuesday's game ended 0-0, securing Zibo's first point of the season.
Zibo remain bottom of the second tier with one point from three games.
It is not the first time that a Chinese club owner has decided to play with the first team.
In 2019, Jilin Baijia shareholder Xu Guangnan came on in their final game of the China League Two season. The visibly overweight Xu played 15 minutes in a 2-1 defeat to the Xi'an Wolves.
According to football statistics website Transfermarkt, Xu played 29 minutes in the China League Two playoffs the previous season. Jilin lost their first round first leg game 2-0 to Kunshan FC in July 2018.
Former Shanghai Shenhua owner Zhu Jun used to play himself in friendlies, featuring alongside Nicolas Anelka in a game against Argentina CN Sports in May 2012.
The 45-year-old threatened to play against Manchester United on their visit to China that July but sat the game out.
In Hong Kong, 64-year-old Koon Wing-yee is still registered for his Wing Yee team in the Hong Kong First Division and played as recently as 2019.