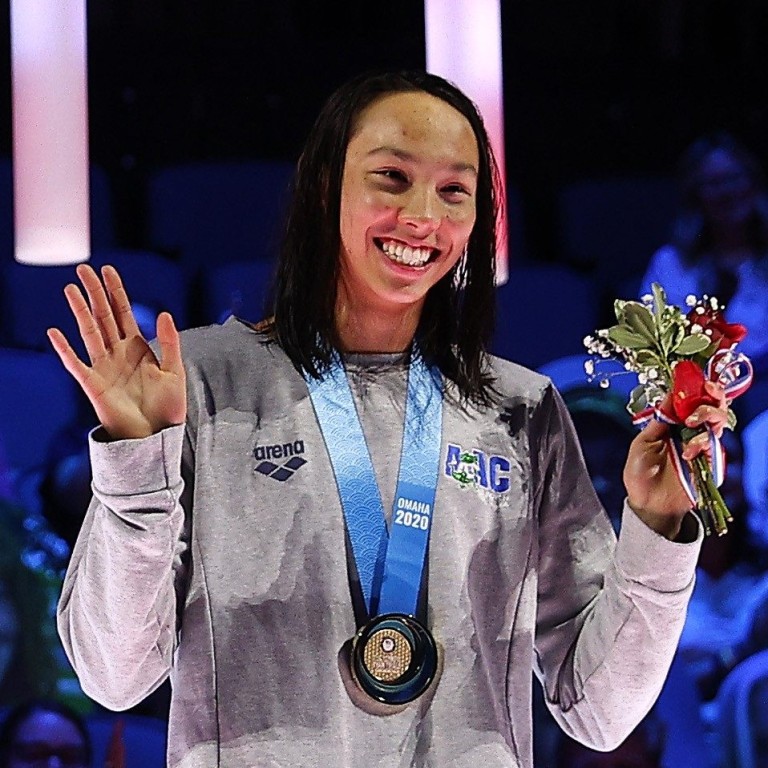 Tokyo 2020 Olympics: Chinese-American swim prodigy Torri Huske shares tale of mother growing up in 'labour camp' after qualifying with national record
'She's a really big inspiration to me and I'm just lucky to have her,' says Huske of her Guangzhou-born mother
The 18-year-old breaks her own national record set a day earlier as legendary Olympian and new teammate Ledecky gets the 'chills'
American swimming sensation Torri Huske thanked her "inspirational" Chinese mother after breaking the national women's 100-metre butterfly record and qualifying for the
Tokyo 2020
Olympic Games on Monday.
The 18-year-old Stanford University student-to-be clocked 55.66 seconds at the US Olympic trials wave II, breaking her own record set the day before, and 0.18 seconds off the world record.
Huske's mother was born and raised in Guangzhou before emigrating to the US in 1991. The family live in Arlington, Virginia.
"My mum actually has a really cool story. She grew up in China. She actually grew up in a labour camp ," said Huske at the post-event press conference.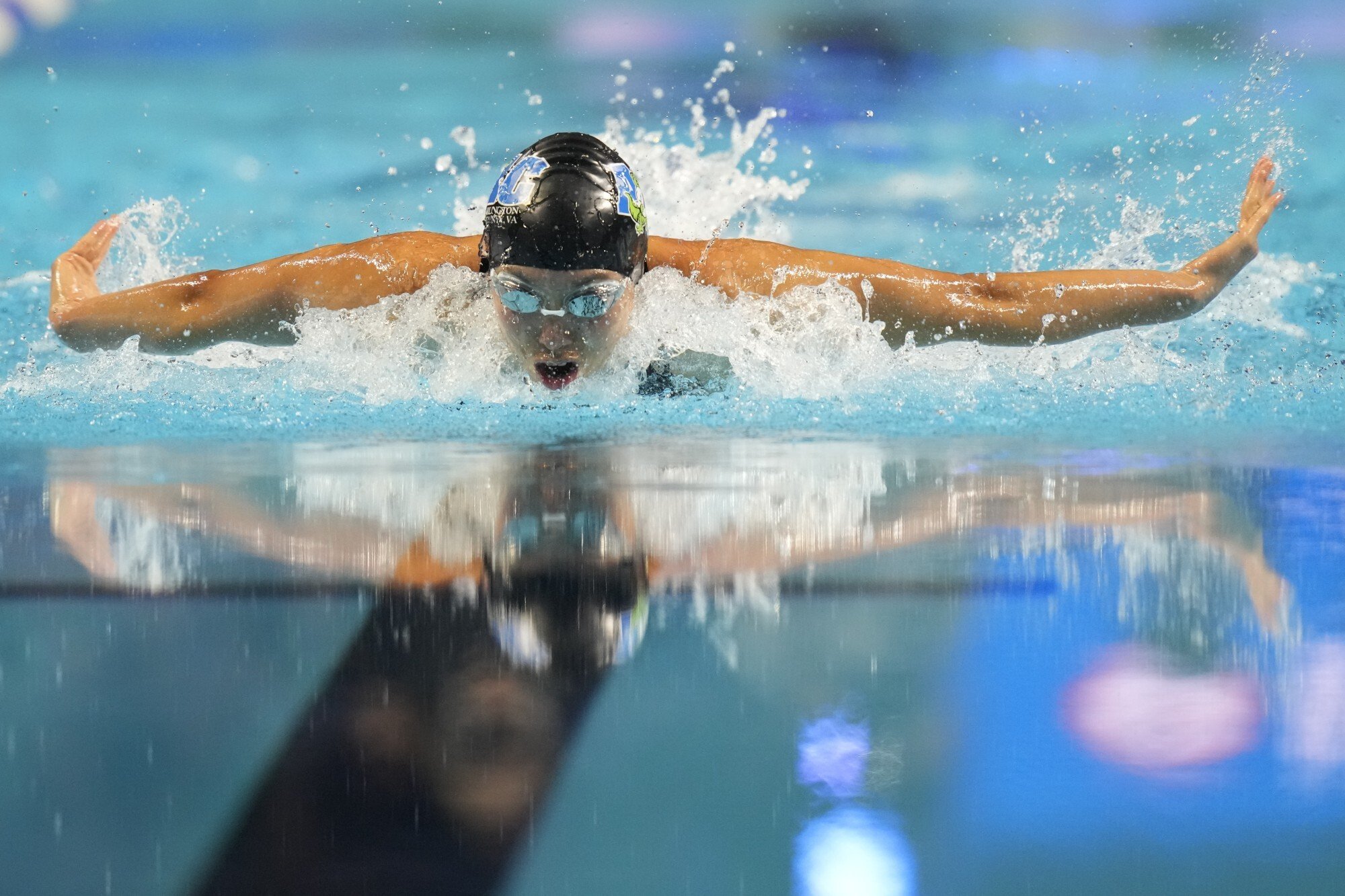 "After Mao Zedong died the colleges were closed for a really long time because they didn't want people to be super educated. So once they opened up again, [my mum] was 16 and she had to take this test to get in.
"She was competing against 30-year-olds just because they had been closed for so long. It was really competitive getting in. She's super smart, ended up going to college at 16 in China.
"Later she moved to the US. She studied architecture in China but absolutely hated it, so later she studied engineering. She actually studied at Virginia Tech, but she didn't really like engineering that much, either. Then she became an IT person.
"I feel like she's a really big inspiration to me and I'm just lucky to have her."
Huske, who is considered a favourite for the Olympics, even gained plaudits from five-time Olympic gold medallist and teammate Katie Ledecky, who said she got the "chills" after seeing the young talent on the podium. Huske called the medal ceremony "overwhelming".
She had already become a hot prospect for team US after winning four golds at the 2019 World Junior Championships in Hungary.
"My friends keep me grounded and they treat me like a normal person. I couldn't have done this without them. I love them so much.
"What keeps me focused is my coach, my parents and myself. I know my goals and I know what it's going to take to get there," Huske said when asked how she got to the world's elite tier despite still being in high school.