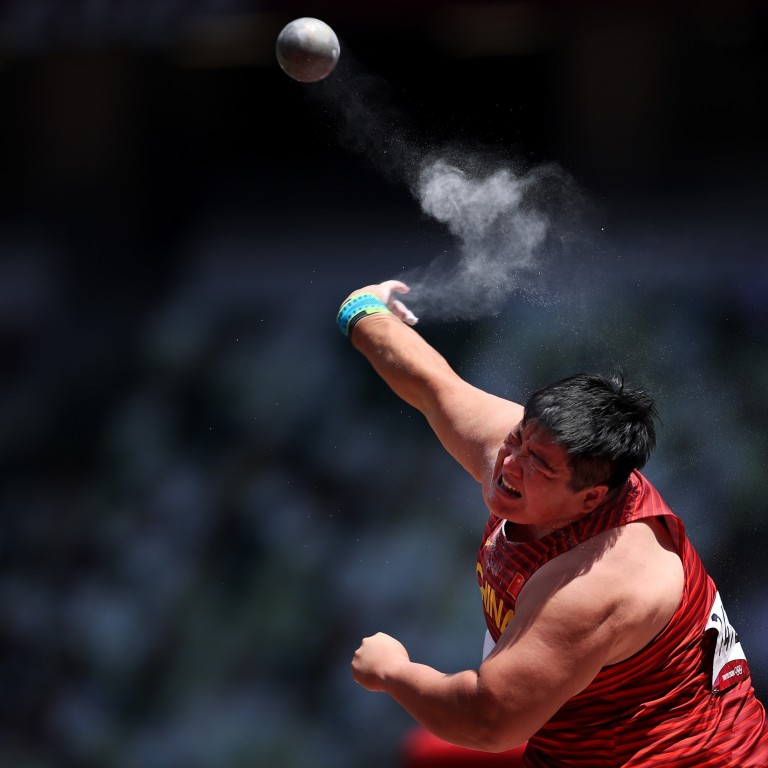 Tokyo Olympics: Gong Lijiao secures China's first athletics gold with career-best shot put
Chinese world No 1 fails to hit 20m mark with first three throws before producing lifetime best
'This gold medal is not only for myself, it's for all of my country, for the people who supported me,' says 32-year-old
Follow our live coverage of day nine of the Tokyo Olympics here
China's Gong Lijiao has secured China's first medal in the
Tokyo 2020
Olympic Games athletics with victory in the women's shot put, dedicating her win to the Chinese Communist Party on its centenary.
Gong threw 20.58 metres to beat out Raven Saunders of the USA in silver and Kiwi veteran Valerie Adams in bronze.
The Chinese world No 1 has led the field this year but, after failing to hit the 20m mark with her first three throws in the final, stepped up and produced a lifetime best of 20.58m in the final.
"I was pretty nervous for the first three throws, but after the last free throws I just relaxed, and I got my two best scores. I really wished to break the 20m line, and today I got that twice for my personal best and I think all of my efforts were worth it," Gong said.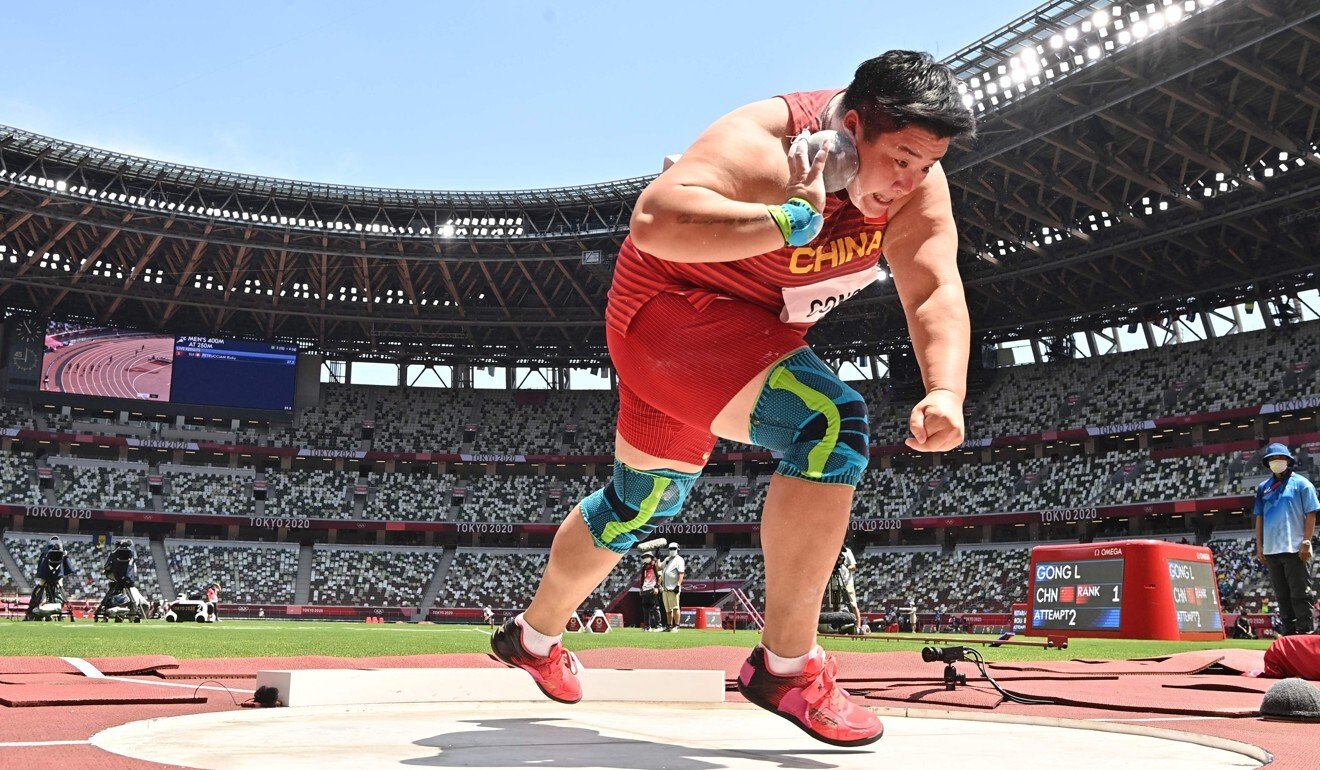 "When I got 20.53m, I felt like I could win the gold medal, so yeah, I was pretty sure that the win was mine.
"This gold medal is not only for myself, it's for all of my country, for the people who supported me. It's my great pleasure to win this gold medal.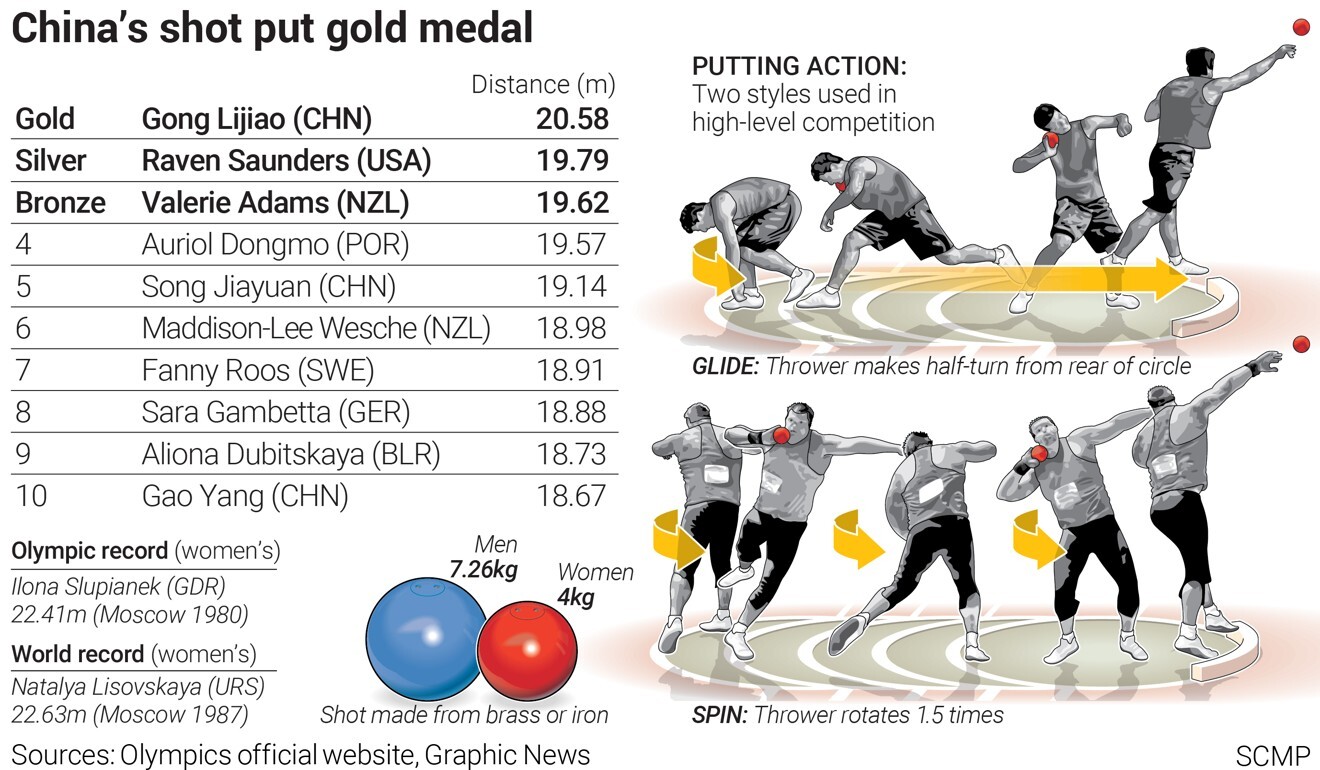 "We are celebrating the 100th year birthday [of the Chinese Communist Party] so I'm happy to come back with this gift."
The 32-year-old was favourite going into the Olympics and now has the best three throws of 2021.
"I like the pressure, so it's a special gift for all of the athletes," she said. "Actually, only the athletes can experience this kind of pressure and excitement in an event, not like other jobs."
World No 15 Saunders managed 19.97m and world No 10 Adams 19.62m, while Gong feels she still has more to give.
"This is my 21st year that I have been training in shot put, I really think I can break the 21m, I didn't do it today, but it's still very exciting and I'm very happy to win," said the former javelin thrower.
The world record of 22.63m was set by Natalya Lisovskaya of the USSR in 1987, while East German putter Ilona Slupianek's Olympic record of 22.41m dates back to the Moscow Games in 1980.