Beijing 2022: China's Liu Jiayu sees gold medal – and toppling Chloe Kim – on her horizon
Snowboarding star says the battle is with herself as she looks to improve on the silver she won in South Korea
'If I am doing some new tricks, I say, 'if I die I die. At least I die happy. If you are human, you have fear'
China's snowboarding star Liu Jiayu has set her sights on gold at February's
Beijing Winter Olympics
and she's been pushing her body to its very limits as she tries to find the edge needed to dethrone reigning Olympic and world champion Chloe Kim.
Korean-American sensation Kim returned to competition earlier this year after a 22-month study break and the 20-year-old immediately claimed another world half-pipe title. It was some statement of intent as the Beijing 2020 opening ceremony approaches on February 4.
Liu
took silver behind Kim
at the
2018 Pyeongchang Winter Olympics
– a first-ever medal in the sport for China – and while she readily accepts that her rival will again be the one to beat in Beijing, the 28-year-old from Hegang in China's northeast said the battle begins with herself.
"I don't compare myself to any girls in the world," Liu said. "I am just about reaching my best personal level. I want to beat myself and be the best I can be in my career. That's my goal. If you care about the rest, I think you've lost already.
"Out of competition, we are all friends. All the girls are really lovely. But when you are on the course, you never know who is going to be the best on that day. You just have to prepare yourself to be the best."
Liu's battle with the then-17-year-old Kim in South Korea brought those Winter Olympics to life, and brought unprecedented attention to a half-pipe event up until then more familiar only to followers of the X Games series. It launched Kim as a global sports superstar and it also had both a life-changing and life-affirming effect on Liu.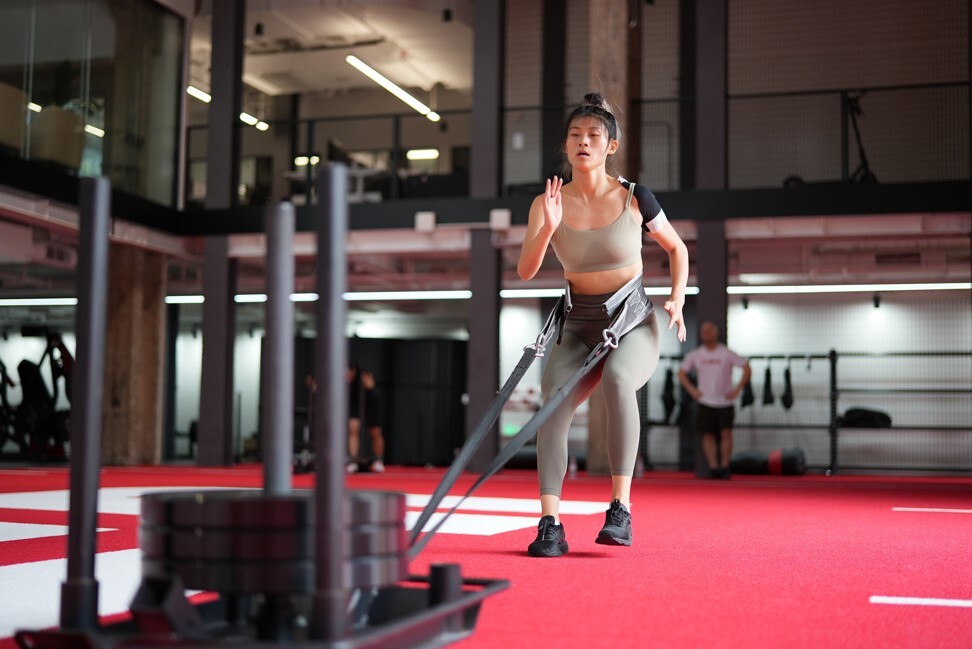 Attention on her sport – and on Liu and teammate Cai Xuetong – has never been more focused and is set to explode once again as Beijing rolls around.
Much of that is due to the spectacular nature of snowboarding, and the fact the half-pipe can sometimes reach up to 6.7 metres into the air. But credit, too, goes to the fact that snowboarding seems to attract a certain type of character.
Liu is a case in point – seemingly fearless in the way she attacks the sport, as much as she attacks life itself.
"I am a very selfish girl," said Liu, who is previously both a world (2009) and Asian (2017) half-pipe champion. "Snowboarding is a very individual sport and I get to do all this cool stuff. I think [Pyeongchang] brought respect for ladies' sport to the next level. Winning that silver made me want to take things to the next level. It made me want to train harder, go bigger, and find out what new tricks I can open up."
The Covid-19 pandemic nixed any plans Liu and Cai might have had of competing overseas this past year, meaning they missed out on the world championships in Aspen, Colorado, in March, when Kim capped off her triumphant return.
But Liu has looked to the positives. Being locked down in China has allowed her to train alongside the mixed martial artists at the
Ultimate Fighting Championship
organisation's US$13 million Performance Institute in Shanghai. It has also taken Liu back to her roots, given that she was schooled in kung fu – on her grandmother's insistence – from the time she first started to walk.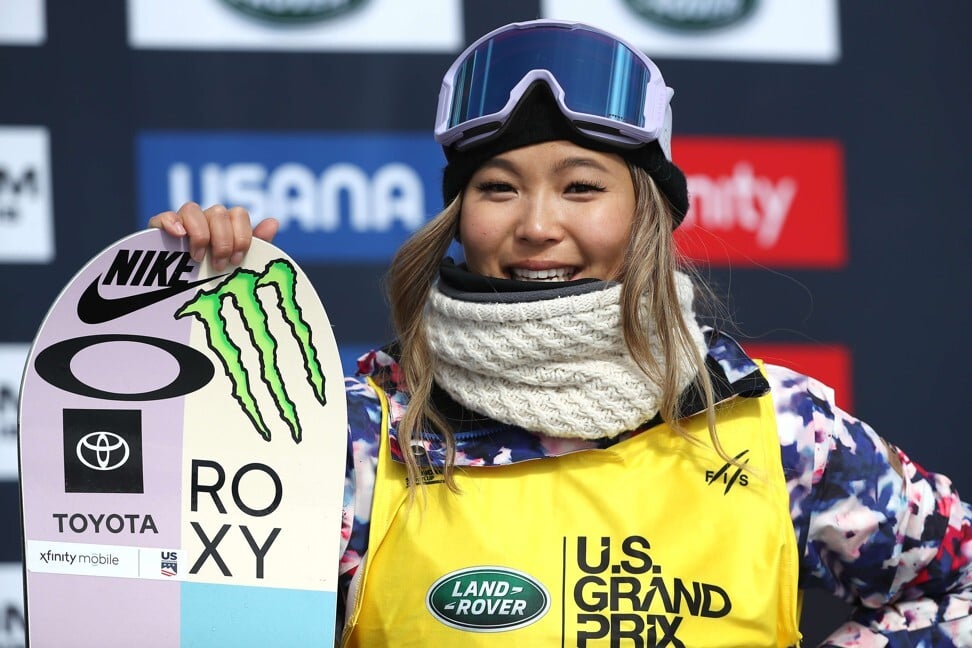 "She would take me to class every day after school until I went over to snowboarding at 11am," Liu explained. "Everybody knows that I am looking for some fun stuff all the time. To be here at the UFC I think is really sick. A lot of my friends and even my head coach said 'You are in the UFC for what?' They asked if I was going to fight and stuff and I said 'Maybe. Who knows? Let's see if I have those talents!'"
Talking from Shanghai, Liu is taking a break from training at the PI and it's been mostly strength and conditioning work, although she said the likes of the UFC's 11th-ranked welterweight Li "The Leech" Jingliang have been urging her to join them in the cage.
"I am a high-level athlete and I need high-level coaches to train me because I know I am so weak," she said. "I know that's something I have to improve and that's why I am here. We have been through tests to see my weak spots, so we have goals for which muscles we want to make stronger to get a better performance on the snow.
Ahead for Liu – hopefully – is a trip to the snowfields of Europe "for some snow, and to do some real s****" in the hope she can turn the tables on Kim in Beijing, and continue to spread her love of the sport to which she has dedicated her life so far across three Olympics already and six World Cup event wins.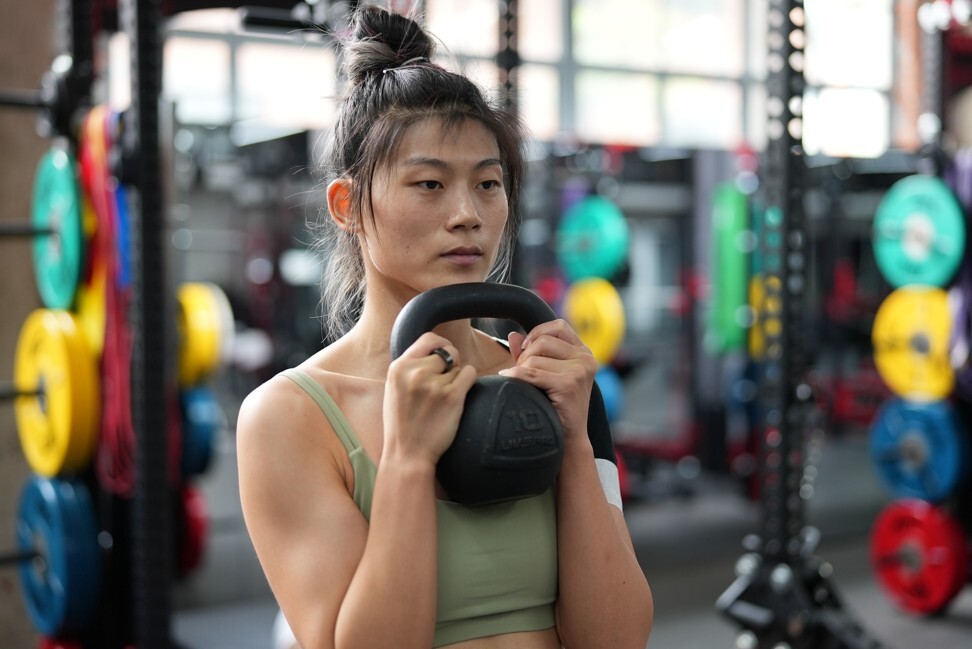 "Snowboarding is so much fun," she said. "It's not just a sport. You can go out there and focus and you can forget everything, the stress from city life. When you go out snowboarding, you have to focus on how to get down the mountain first. I think that's a cool thing."
Liu revealed the fame she has found through years of competition has allowed her to get out and to talk to students across China and that she wants to motivate them, to try snowboarding, for one, but to also face down their fears.
And, given the fact that the half-pipe can sometimes seem to stretch terrifyingly high into the sky, you can take it for granted that Liu knows all about conquering fear.
"Every time you fall you have to get up and that's what kids need right now," she said. "The moment they are in school, they are so protected. When you go out on the snow you have to get up by yourself, so you won't give up, you won't quit. I think that's a very good lesson.
"Every time I challenge myself and I do something I didn't believe I could do, that's the moment I enjoy the best. It's the best and you can't buy it. It's just something special. If I am doing some new tricks I say 'if I die, I die. At least I die happy'. I say 'Stop thinking!'"
But does it work?
"Every time," Liu said. "If you are human you have fear. I do feel scared as well. But I am always scared at the same time that I am not going to go for it. And I know that I am not going to quit. That's the difference between success and losing."