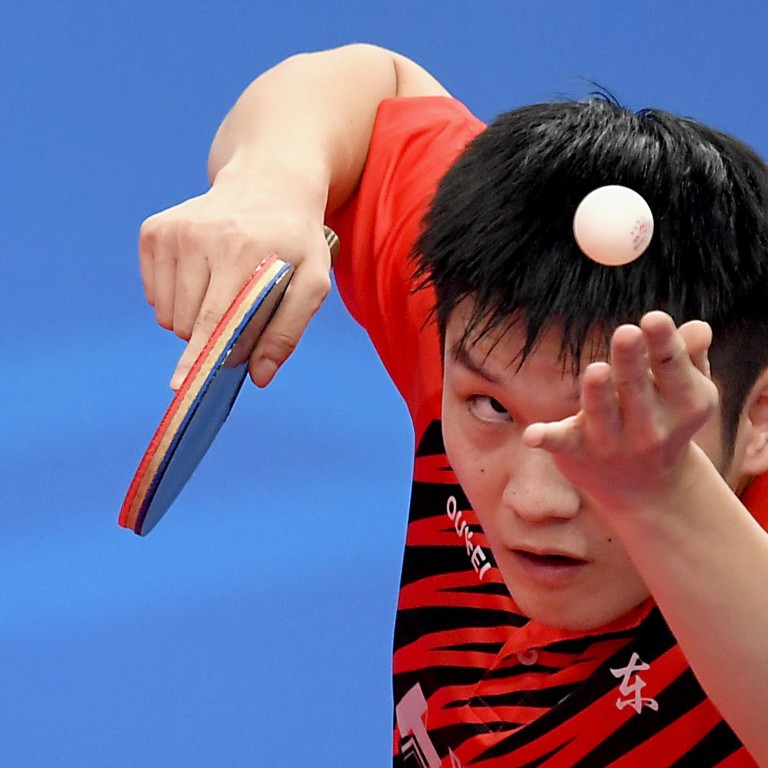 National Games: Fan Zhendong beats Ma Long to give Guangdong win, Chen Meng helpless to stop Liaoning
World No 1 Fan Zhendong gets revenge for Olympic final loss as Guangdong secure first team table tennis gold in 24 years
Chen Meng wins first game for Shandong but Liaoning bounce back to leave world No 1 with silver
World No 1 Fan Zhendong got some revenge on No 2 Ma Long for the
Tokyo 2020
Olympic Games men's singles final as he beat his international teammate to help Guangdong to a first China National Games men's table tennis gold for 24 years.
Defending Olympic champion Ma and top seed Fan met in Tokyo for the men's singles final before winning gold as part of the men's team that beat Germany.
Fan opened the final with a 3-0 singles win over Beijing's Wang Chuqin before Ma Long levelled the match score with a 3-0 win of his own against Zhou Qihao, coming back from 8-6 down in the opening game.
Guangdong's Lin Gaoyuan then put the pressure on Beijing with a 3-1 win over Yan An before Fan and Ma put in a thrilling singles contest.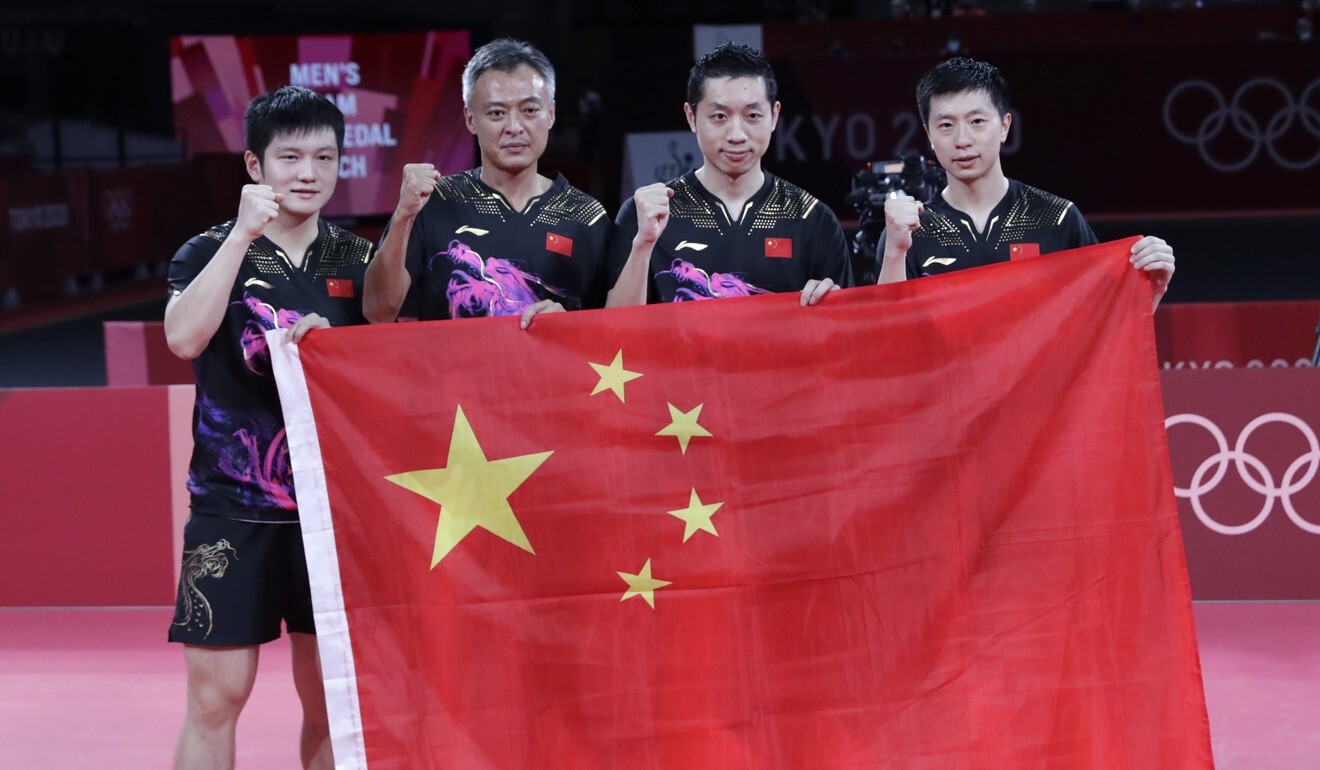 Fan took first blood with an 11-7 game win before Ma bounced back with an 11-8 win to level it at 1-1.
Ma then took the advantage after winning the third game 11-7 before Fan showed his steel. The fourth game finished 12-10 to Fan, after he fought back from 10-9 down.
The fifth game went to the wire, too, Fan winning 13-11 despite being 10-6 down to Ma. Beijing, who had not won gold since 1993, see their wait go on a little longer.
Ma praised Fan when speaking to the media before posting a congratulatory message to Guangdong on his Weibo, with netizens later praising Ma for his attitude in defeat to the world No 1, over whom he maintains a winning record.
"Congratulations to the Guangdong team. Their performance today is worthy of the championship. Although we lost, everyone did their best. This is the charm brought by competitive sports. I don't know who will win until the last moment. I believe it will bring you a wonderful team competition. I also feel the enthusiasm of everyone on the spot. I hope you can always support Chinese table tennis. Happy Mid-Autumn Festival everyone!"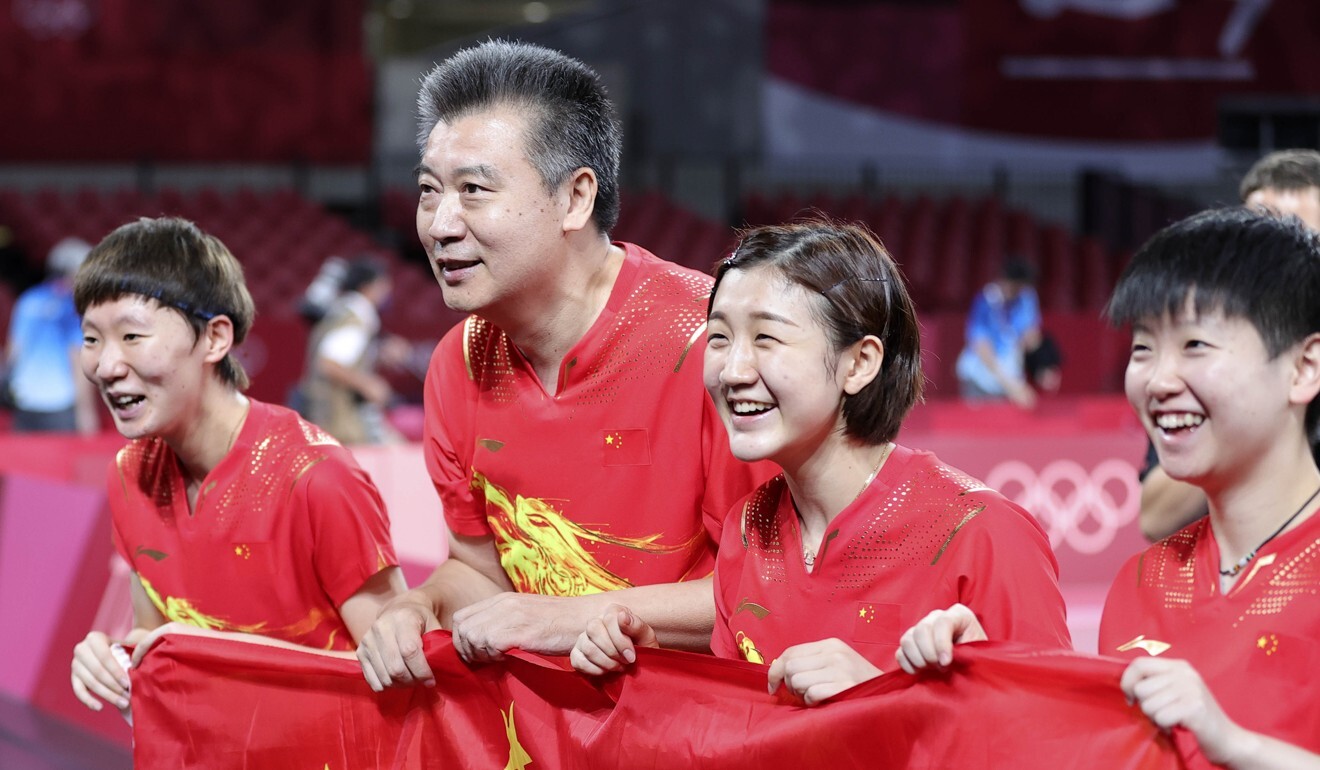 In the women's team event, Liaoning came from behind to beat Shandong to gold.
Shandong's Chen Meng – the
Tokyo 2020
women's singles champion and world No 1 – won 3-0 in her singles rubber against Wang Yidi before Liaoning struck back as Chen Xingtong beat Wang Xiaotong by the same score.
Li Jaiyi then beat Gu Yuting 3-1 to put Liaoning in the driving seat and it came down to Chen Meng and Chen Xintong with the Liaoning paddler winning 3-1.