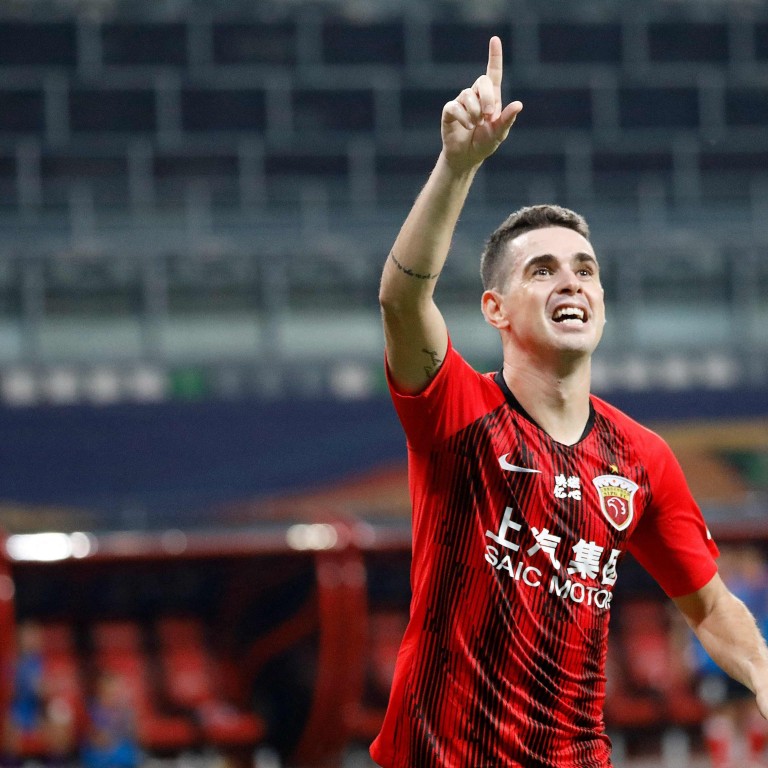 Fifa 22: Oscar and naturalised China stars lead Chinese Super League ratings
Former Chelsea midfielder remains the biggest name in the Chinese Super League after exodus of fellow stars, Wu Lei oly China's fifth best
Elkeson, Ricardo Goulart, Alan Carvalho and Fernando Henrique only China internationals in league's top 20 highest rated
The Fifa 22 player ratings for teams in the Chinese Super League have been announced and the only China internationals among the top 20 are four of their naturalised footballers.
While many of the biggest names such as Hulk, Paulinho, Alex Teixeira and Anderson Talisca have left China in the last year or so, amid diminishing overall interest in the league, the high-profile foreigners that remain dominate the Fifa 22 ratings.
Shanghai Port's Brazilian midfielder Oscar leads the CSL ratings with the former Chelsea midfielder being given an overall rating of 82, ahead of Beijing Guoan's DR Congo striker Cedric Bakambu on 80 overall.
Guangzhou FC forwards Elkeson – also known as Ai Kesen after becoming a Chinese national – and Ricardo Goulart – known as Gou Lat for the same reasons – both have ratings of 79 as do Shanghai Shenhua's Juan Quintero and Guangzhou City's Mousa Dembele.
Dalian Pro's Frank Acheampong, Shanghai Shenhua's Giovani Moreno and Aaron Mooy all have ratings of 77 overall as do Guangzhou FC's Alan Carvalho – also kown as A Lan – and Alan Kardec of Shenzhen. Kardec is reported to be undergoing the naturalisation process. In total three Brazil-born China internationals feature in the top 10 highest rated CSL stars, while their Guangzhou FC teammate Fernando Henrique – now known as Fei Nanduo – is at No 11 among CSL players.
His 76 overall rating ranks him above China teamate Wu Lei on 75 overall, the only China international to play outside of the country.
The Espanyol striker is the highest-rated China-born player in the new version of the popular video game series, which is globally released on October 1.
While some of China's naturalised footballers have qualifed because of their family heritage, all of the Brazilian-born players have qualfied after meeting residency requirements, having lived in China for at least five years.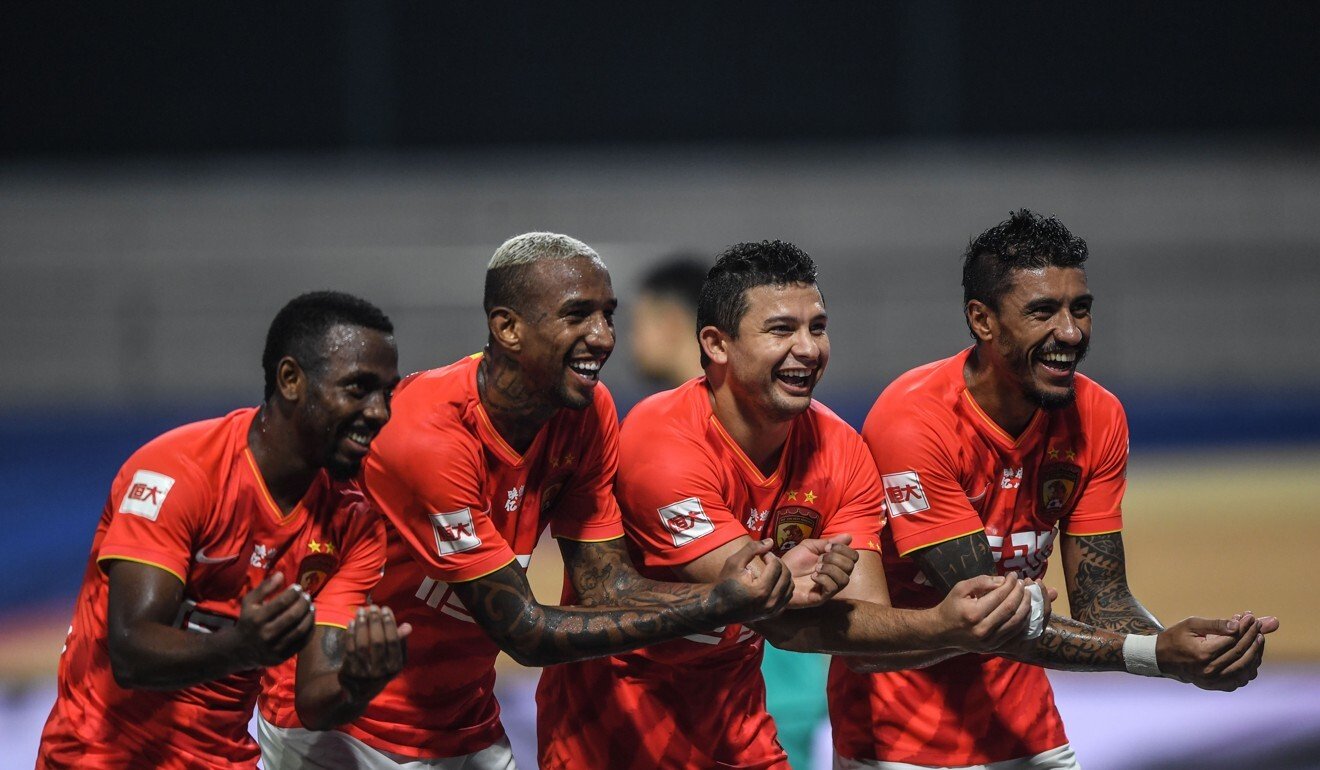 The topic has been the subject of much debate since it was introduced, as have the Fifa 22 ratings of China and China-based player after being reported in Chinese media.
Shanghai Port's Chinese goalkeeper Yan Junling is the sixth highest rated China international in the game with a rating of 73 but he does not make the CSL top 20.
The top 20 features Dalian's Emmanuel Boateng on 76 overall, with Shandong Taishan's Marouane Fellaini, Henan's Ivo, Qingdao's Allessandrini, Changchun's Junior Negrao and Dalian's Sam Larsson all on 75.
Shanghai Shenhua's Adrian Mierzejewski and Chongqing's Fernandinho round out the list on 74 overall.
The Chinese Super League's two Hong Kong footballers Dai Wai-tsun (also known as Tsun Dai and Dai Weijun) and Tan Chun-lok also have new ratings for the season.
Shenzhen midfielder Dai is rated 57 overall – the same as in Fifa 21 – while Guangzhou City player Tan has an overall rating of 49, up from 48 last season.