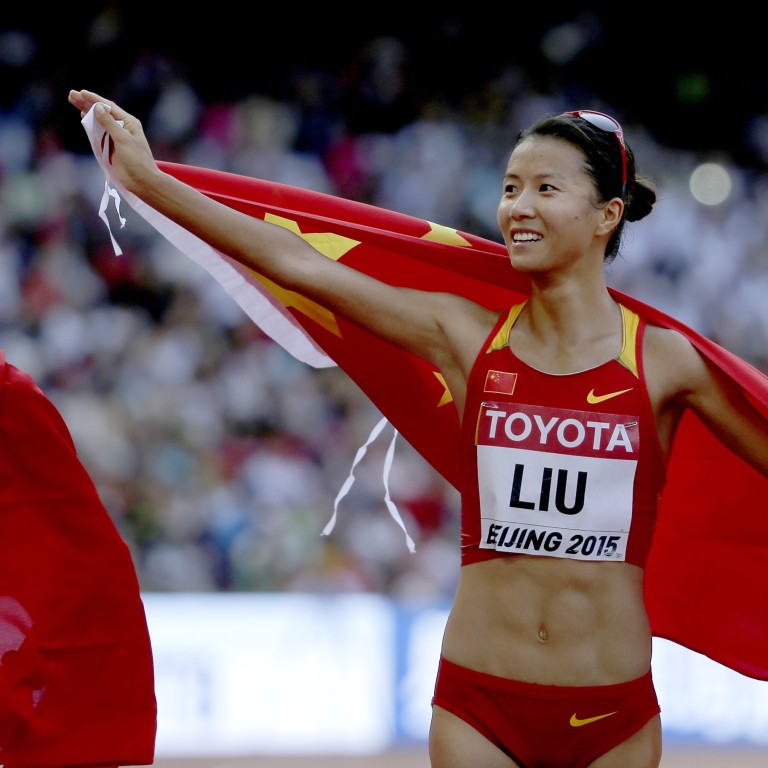 Rio 2016 race walk champion Liu Hong retires after fourth place in National Games
The 34-year-old retired to start a family after Olympic gold but returned to become 2019 world champion and win Tokyo bronze
China teammates Yang Jiayu, Qieyang Shijie and Yang Liujing keep 50km world record holder off the 20km podium in Xian
Rio 2016 Olympic gold medal winning race walker Liu Hong has decided to hang up her shoes after finishing fourth at the
China National Games
in Xian.
The 34-year-old from Guangdong won Olympic bronze in Tokyo this summer but finished off the podium in the women's 20km event before announcing that it was her last race for the time being.
"I don't have the goal and motivation to practice for the time being, but with the passage of time, my thinking may change. It's hard to tell."
It was a hard fought race in the rain as the three frontrunners stayed together for almost all of the 20km course.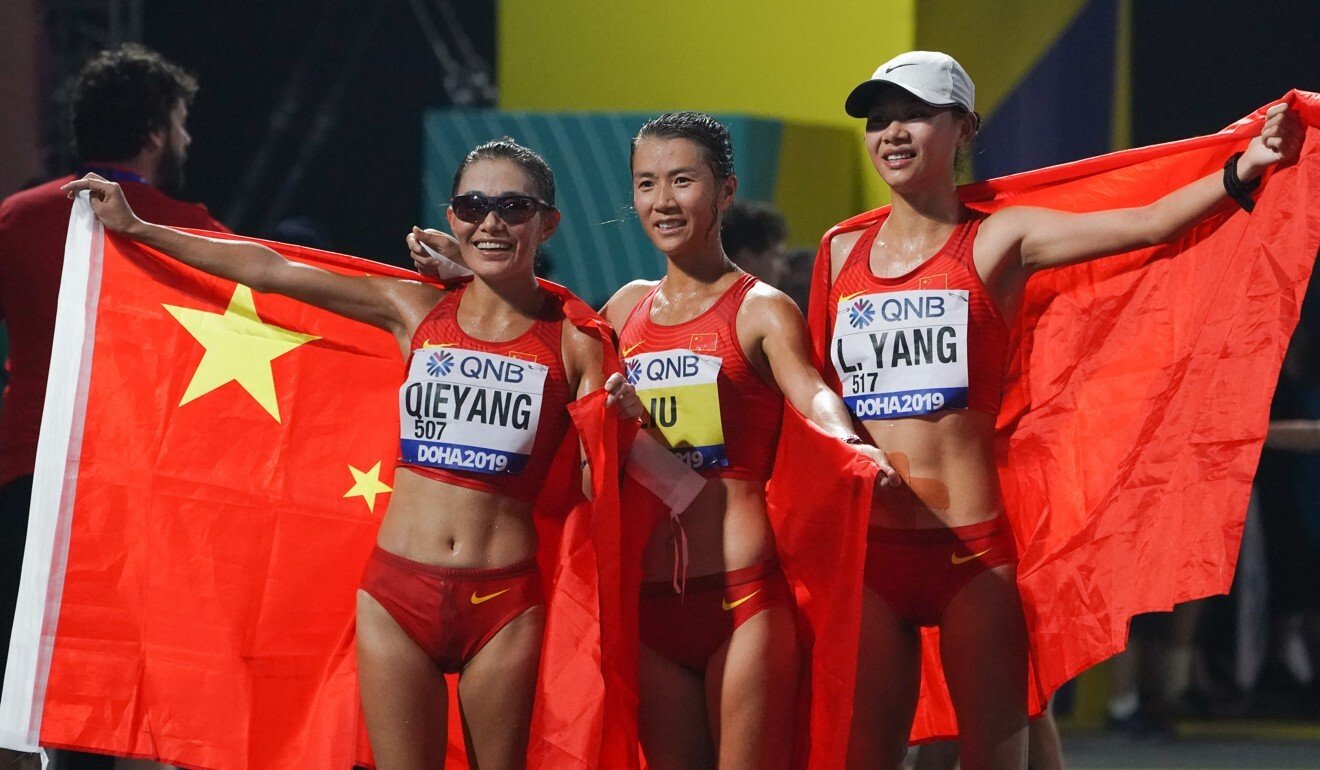 Inner Mongolia's Yang Jiayu successfully defended the title that she won in 2017 in Tianjin, finishing in one hour, 27 minutes and 14 seconds.
Just as in the previous National Games four years ago, Qinghai's ethnic Tibetan walker Qieyang Shijie finished second to Yang. She crossed the line 17 seconds slower to retain silver.
Shaanxi's Yang Liujing was third in 1:27:47 ahead of Liu who came home in 1:29:59, more than two minutes slower.
The first four finishers were China's team at the 2019 World Championships in Doha, where Liu won ahead of Qieyang and Yang Liujing.
Liu retired for the first time after the Rio Games, but returned to race walking in 2018 after getting married and starting a family.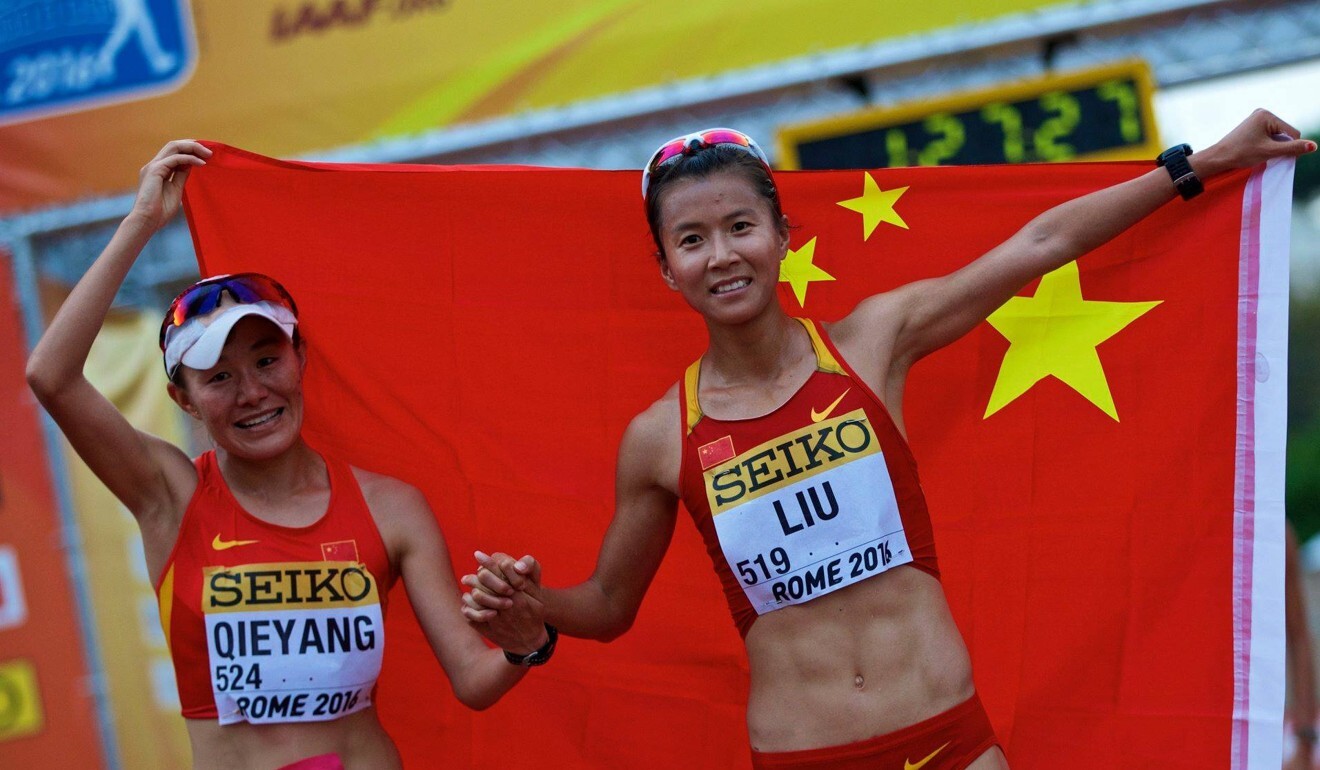 She won her third world championship in 2019 following her comeback. That same year she became the first woman to finish the 50km race walk in under four hours.
Liu is also the former world record holder in the 20km, with China teammate Yang Jiayu officially beating Liu's time of 1:24:38 set in 2015 with a walk of 1:23:49 in Huangshan, China last March.