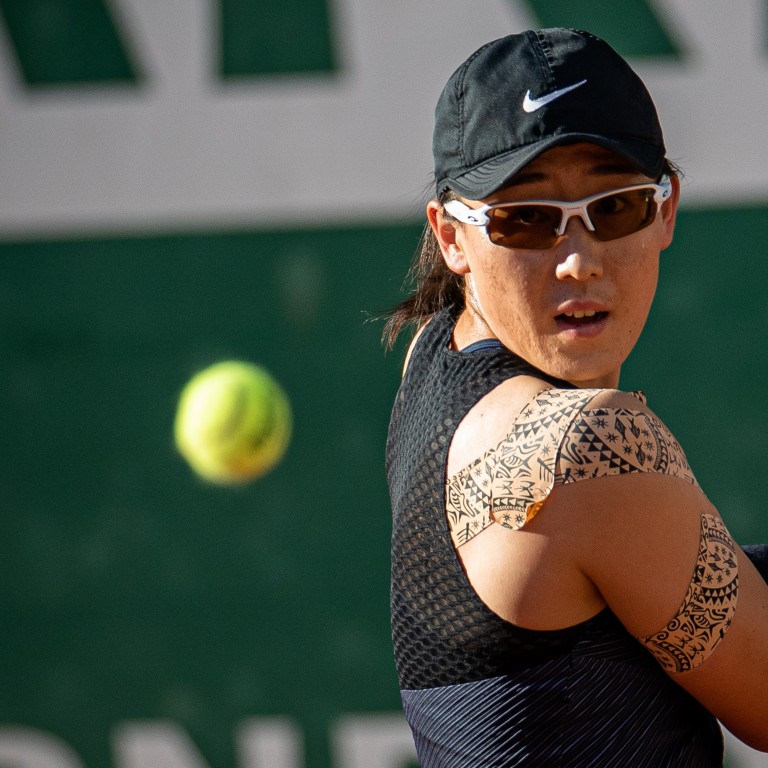 China's Zheng Saisai, Wang Xiyu and Wang Xinyu impress on Columbus tour return
China's No 3 faces Nuria Parrizas-Diaz of Spain in singles, Wang Xinyu meets CoCo Vandeweghe of US in the other semi-final
Zheng and Wang Xiyu into doubles showpiece as Chinese players return to WTA tour after National Games
China's Zheng Saisai and Wang Xiyu are into the final of the women's doubles at the WTA 125 in Columbus in their first tour event since the summer, where Zheng joins Wang Xinyu are in the singles semi-finals.
The trio are making up for lost time after stepping away from the tour to focus on the Tokyo 2020 Olympic Games and China National Games.
Zheng and Wang Xiyu beat Canada's Rebecca Marino and Liang En-shuo of Taiwan in three sets after coming back from going a set down.
The unseeded Chinese duo beat the No 4 seeds 2-6, 6-2, 10-6 in the end to move on to a final against Spain's Nuria Parrizas-Diaz and Dalila Jakupovic of Slovenia.
Zheng will also meet Parrizas-Diaz in the semi-finals of the singles event in Ohio after a comeback win over US fifth seed Lauren Davis.
Fourth seed Zheng went a set down to the American before taking the next two to win 1-6, 6-2, 6-2. Davis was the third American Zheng had beaten after Asia Muhammad and Alexa Glatch.
Wang Xinyu is in the other semi-final where she plays CoCo Vandeweghe of the US after beating third seed Madison Brengle in the quarters.
The 19-year-old Wang, who is the No 8 singles seed in Columbus, beat the American in straight sets – 6-3, 6-3.
Zheng and both Wangs have just returned to tour events with the Columbus singles semi-finalists both playing the singles at the ITF Portugal last week.
They had all returned home to China in the summer – Zheng after the French Open and the Wangs soon after Wimbledon – to focus on preparing for the Tokyo 2020 Olympic Games, where Zheng played both singles and doubles, and the National Games.
They chose to play at the National Games instead of the US Open, where compatriot Zhang Shuai won the women's doubles title with Australian partner Samantha Stosur.
Zheng reached the finals of the women's singles at the National Games before retiring hurt to win silver. She and partner Duan Yingying also lost in the women's doubles semi-final, earning a bronze for Tianjin.
Wang Xiyu reached the third round of the singles while Wang Xinyu went out in the first round of the National Games singles and second round of the doubles.
The 20-year-old Wang Xiyu is only playing the doubles in Columbus where she and Zheng beat US top seeds Ingrid Neel and Sabrina Santamaria in straight sets in their opening match.