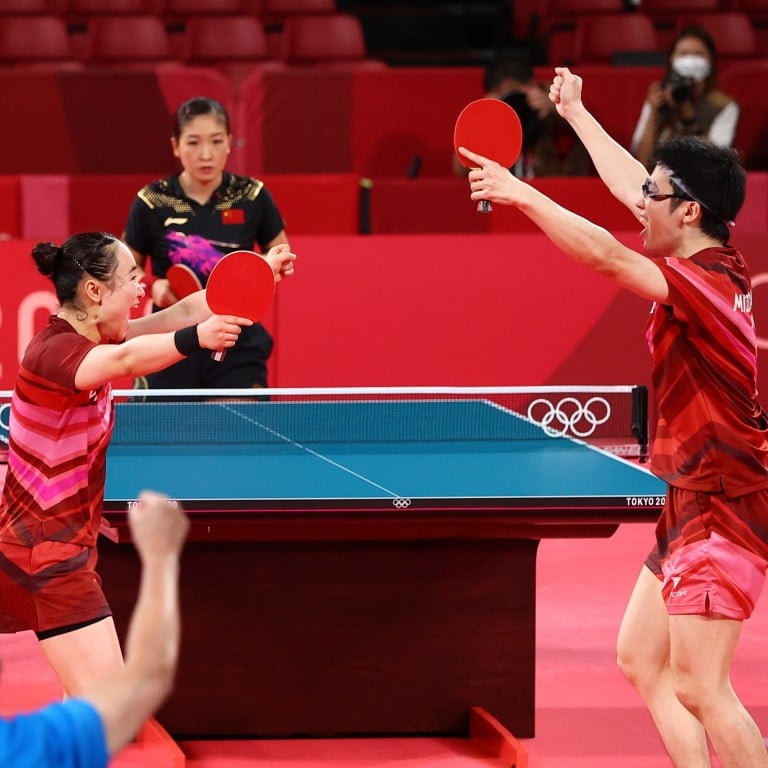 National Games: Liu Shiwen and Xu Xin make up for Tokyo silver with mixed doubles gold
Chinese table tennis pair were beaten by Japan's Mima Ito and Jun Mizutani to mixed doubles gold at Olympic Games
Liu loses singles semi as Wang Manyu and Sun Yingsha go for gold, Ma Long in men's doubles final
China's Olympic silver medal winning mixed doubles table tennis team of Xu Xin and Liu Shiwen took gold in the final of the
National Games
on Friday.
The pair missed out on gold in Tokyo where they were beaten by Japan's Jun Mizutani and Mima Ito in the first medal match.
Defeat to the Japanese ensured that China could not win a clean sweep for the first time since the Athens 2004 Olympic Games with both players shedding tears after their defeat.
They cried again on Friday after beating Heilongjiang pair Cao Wei and Wang Manyu 4-2 (11-8, 11-5, 3-11, 12-10, 9-11, 13-11) in the final in Xian.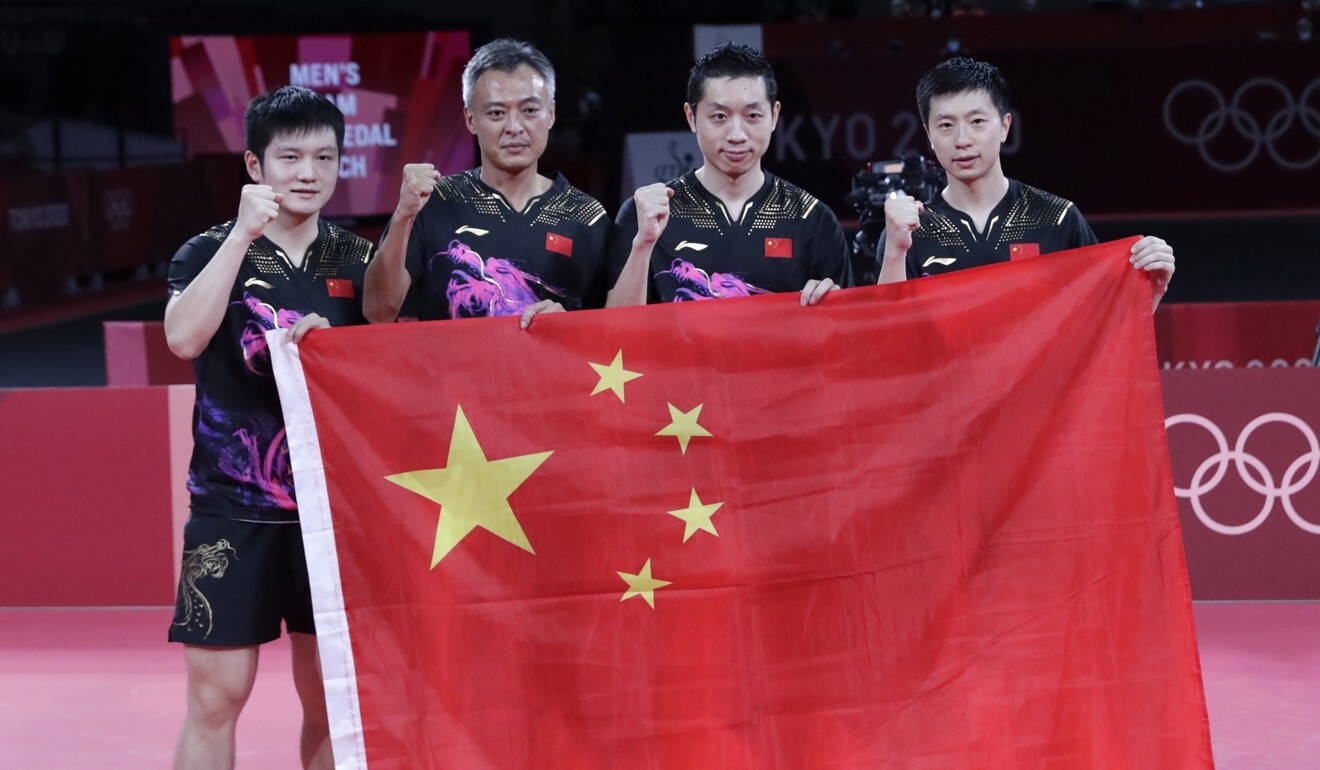 Competing as a united team, Liu won gold for Guangdong and Xu did so for Shanghai. This was 30-year-old Liu's first National Games gold medal and Xu's third.
Sadly Liu will not add another gold in the women's singles final on Saturday night at the Yanan University Gymnasium, where Sun Yingsha will play Wang Manyu.
Olympic silver medallist Sun, who lost to teammate Chen Meng in Tokyo in the women's singles final, beat Liu Shiwen 4-0 in their semi-final.
Wang beat world No 1 Chen by the same score in Saturday's other semi, both of which took 44 minutes. Chen's Shandong team had lost to Liaoning in the women's team finals.
Liu had praised Wang ahead of the women meeting in the mixed doubles final.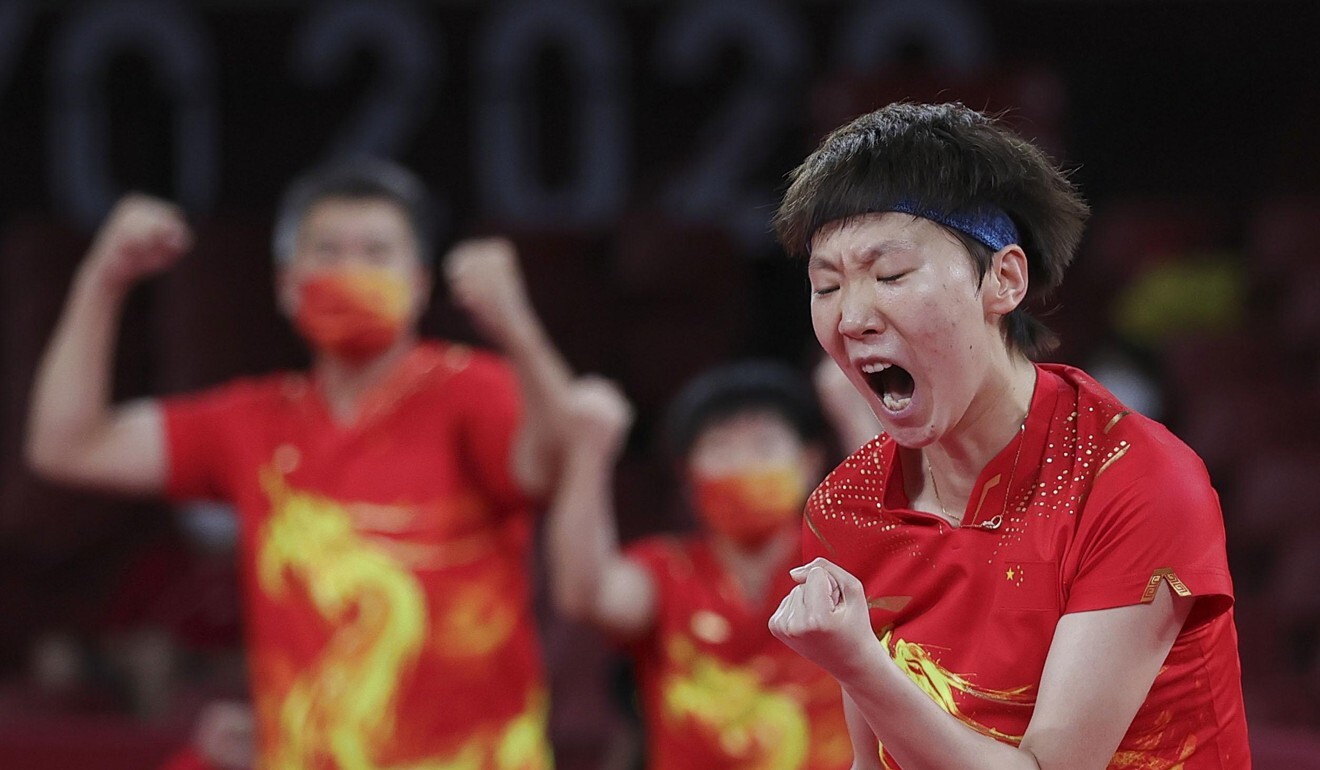 "With Manyu's current ability, they are equivalent to a pair of men's doubles, we will prepare according to this," Liu told reporters in Xian on Friday.
Liu was full of praise for her fellow semi-finalists after her defeat, the trio won gold for China in the women's team event in Tokyo.
"They are indeed very strong now. The advancement and quality of the entire ball is very high. I think the future competition will be fierce among Wang Manyu, Sun Yingsha and Chen Meng. I hope they can show even better table tennis."
She also told the press that she had achieved her goal of bringing back the mixed doubles gold back to Guangdong but she hopes to add a bronze in the singles.
Elsewhere, Beijing is ensured gold in the men's doubles final on Saturday night after both of their partnerships won their semi-finals.
Yan An and Xu Chenhao beat Shanghai's Shang Kun and Zhao Zihao in the first semi-final, winning 4-2 () 11-8, 11-9, 11-6, 6-11, 8-11, 11-5).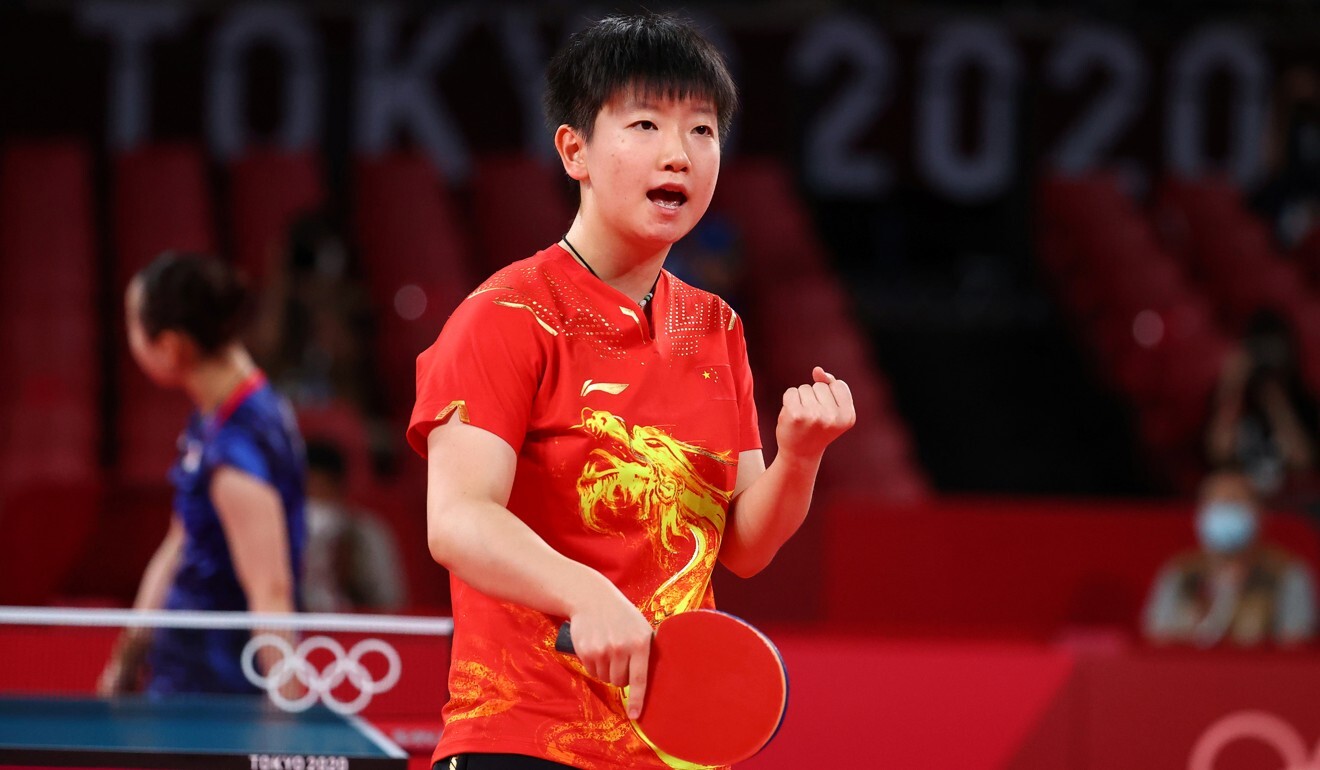 They were joined in the final by Ma Long and Wang Chuqin, who beat Heilongjiang's Xu Yingbin and mixed doubles silver medallist Cao by a scoreline of 4-0 (11-4, 13-11, 11-8, 11-9).
Men's doubles gold may make up some way for the silver medal in the men's team event, where Olympic singles champion Ma's Beijing lost to Tokyo silver medallist Fan Zhendong's Guangdong in the final.
The remaining National Games medals will be decided on Sunday with the final of the men's singles and women's doubles.