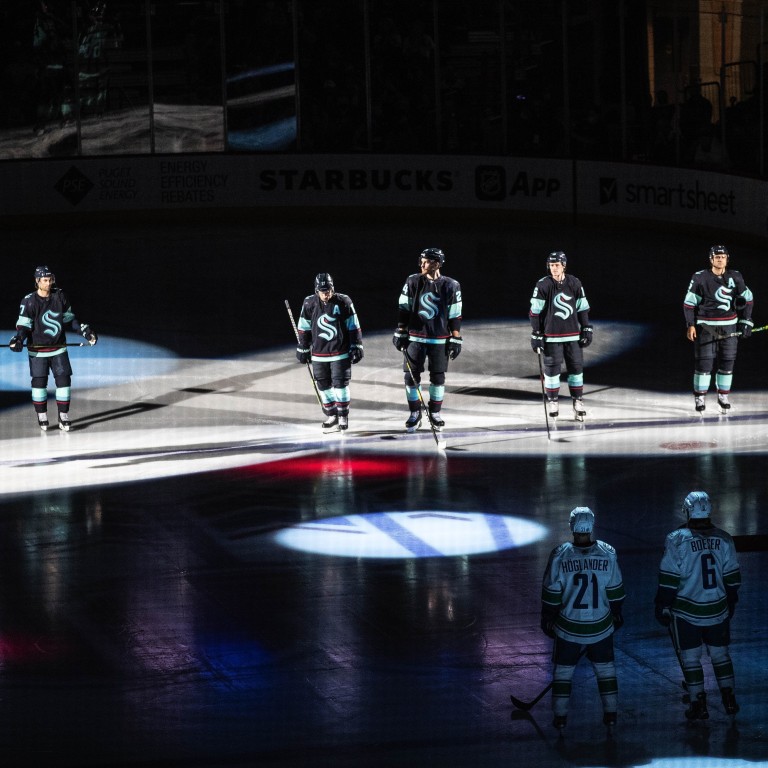 Beijing 2022: boycott unlikely as NHL players lock in, Meng Wanzhou saga is over and US Olympic Committee makes vaccines mandatory
National Hockey League players have their hearts set on Beijing 2022 now, and the Chinese Olympic Committee needs to take care of this powerful group
The boycott movement, which first centred around the alleged human rights abuses in Xinjiang, has little weight if NHL Olympians are gung ho to go to China
The Chinese Communist Party and National Hockey League players sound like strange bedfellows, but when it comes to the
2022 Winter Olympics in Beijing
they are a match made in heaven.
Ice hockey culture, whether it is North American or European, is built around two common goals for players. Kids growing up in Canada, the United States, Russia, Sweden, Finland and the Czech Republic, the quintessential countries of the sport, largely dream of the same things as youngsters.
The first is raising the Stanley Cup above their head, the second is representing their country at the Olympics, wearing their homeland's colours and winning gold.
Winning the Stanley Cup is the ultimate goal given the NHL has always been the world's premier ice hockey league. Representing your country at the Olympics has a different, yet equally compelling backstory. NHL players first went to the Olympics in 1998 in Nagano, Japan, and have gone to every one since, except Pyeongchang in 2018.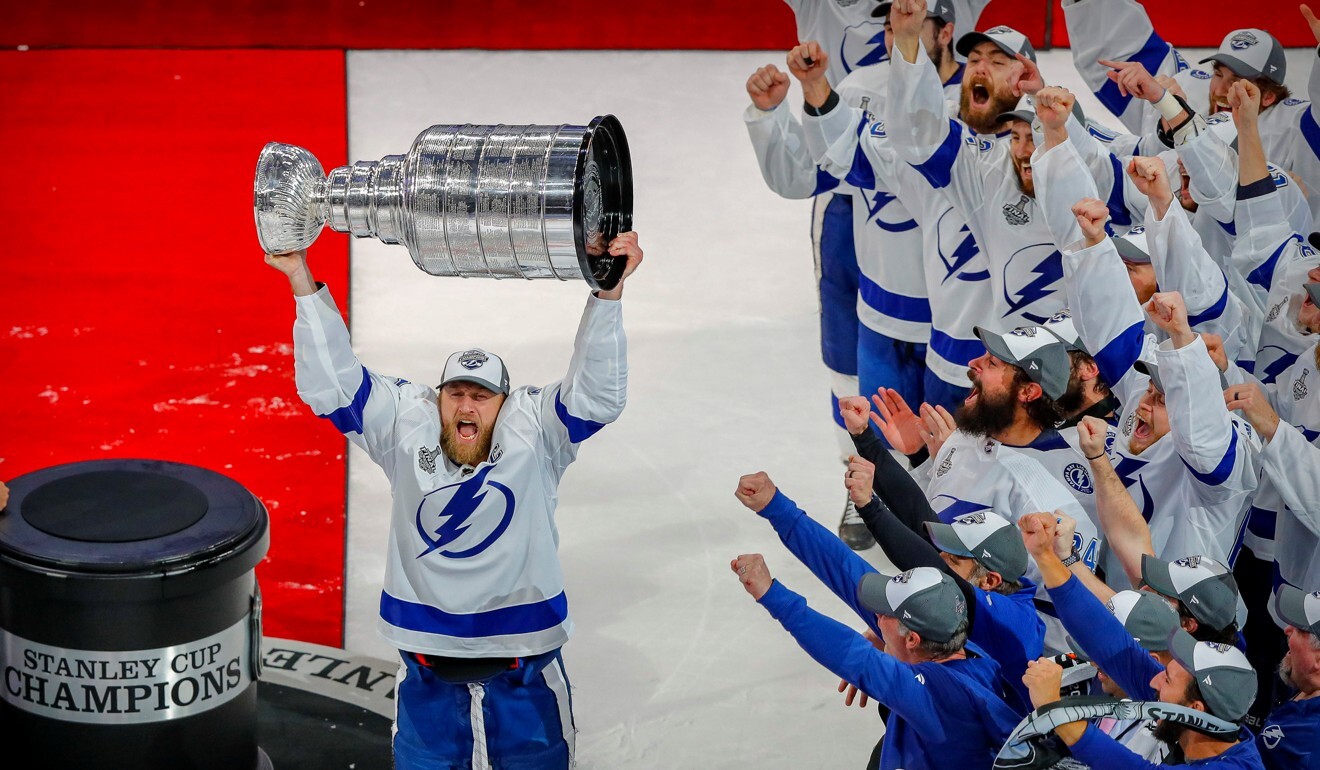 The Olympics have produced some amazing tournaments, brilliant showcases of talent, etched in hockey fans' minds. There are also other great international ice hockey moments such as the 1972 Summit Series between the Canadians and the Soviet Union, and the 1980 "Miracle on Ice" between the US and the Soviet Union in Lake Placid at the 1980 Winter Olympics.
To put it bluntly, you could host the Winter Olympics in the Antarctic or in the middle of the Sahara desert and NHL players would vote to go. This is why it became a key chip during the NHL's last collective bargaining agreement, as players said they wanted to go and were willing to hit pause on the season to do so, which the NHL begrudgingly accepted.
This has turned out to be a unforeseen blessing for the Chinese Communist Party, who are dealing with a boycott movement over Beijing 2022, largely centred around the country's alleged suppression of ethnic minorities in
Xinjiang
. This has spilled over to be more of a catch-all human rights abuse complaint that now includes the implementation of Hong Kong's national security law.
The boycott hit a fever pitch earlier this year when the European Parliament, a group of high profile North American politicians and a number of key foreign diplomats voiced their support.
However, the announcement in September that NHL players are likely going to attend Beijing 2022, and the NHL will stop its season for it – for an entire month – presents a challenge for the boycott movement.
The NHL is the world's sixth largest professional sporting league, and about 150 players from potentially 11 different countries, all of whom will likely be vaccinated, is a powerful group, and they've made their voices heard, it's Beijing or bust.
The release of Canadians Michael Spavor and Michael Kovrig in the
Meng Wanzhou saga
is also a key chess piece off the table when it comes to relations between Canada, a Winter Games powerhouse, and China, the host country. Canadian NHL players will no longer have to face media questions leading up to the Games, forcing them to comment on complicated geopolitical matters.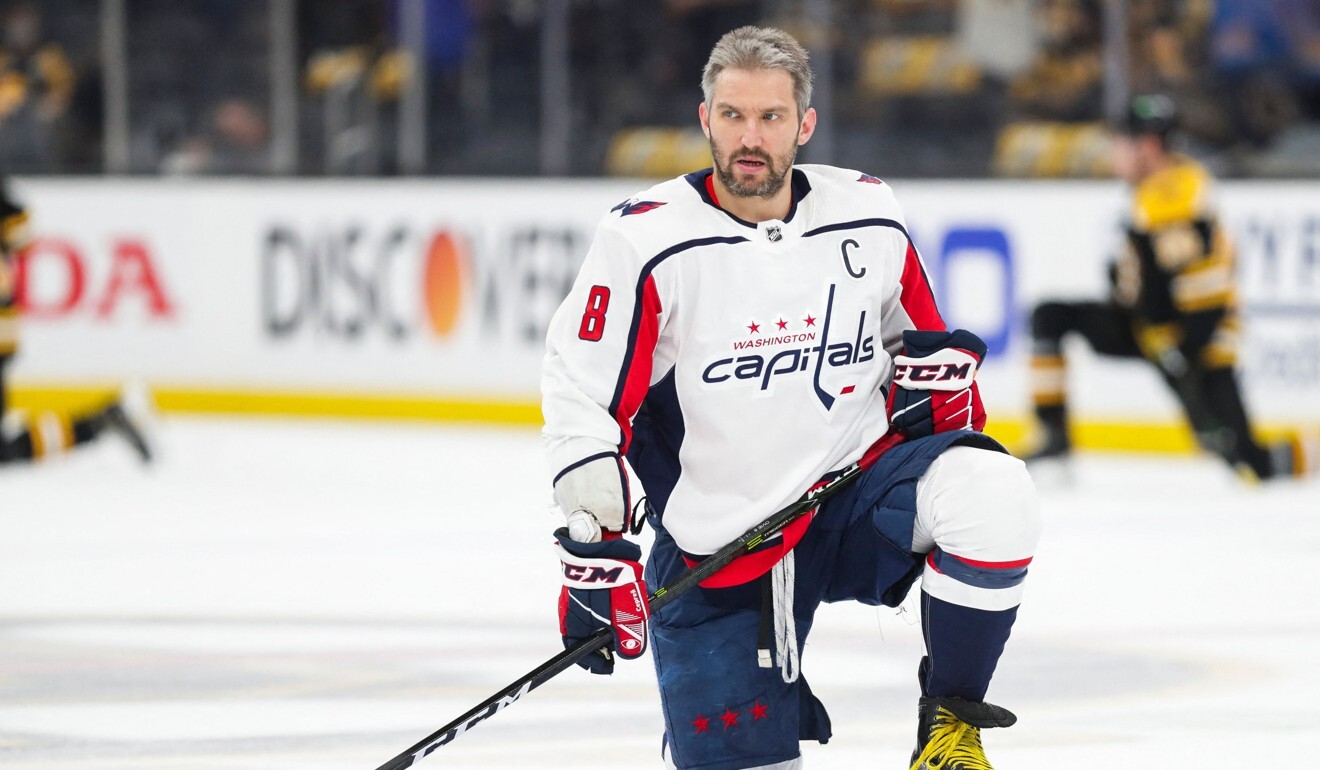 On top of this, the US Olympic Committee continues to show its support for the Games. Last week it announced that any American athlete who wants to go to Beijing
must be vaccinated
, which was not a requirement for Tokyo 2020, and it
unequivocally came out
against a boycott last year.
The Chinese Olympic Committee, in turn, needs to make concessions now so NHL players and Olympians from all around the world don't feel as if they are walking into a potentially scary situation as China's "
zero Covid-19
" strategy regularly locks down entire cities. Locking down hundreds of Olympians during the Olympics could quickly turn into a PR disaster.
China is getting a chance to keep the "Beijing boycott" chatter to a minimum if they relax their strict policies during an ongoing global pandemic and don't present any reason for Olympians to consider skipping Beijing 2022. These athletes are going to come with entourages and requests, and you can bet most of them – NHL players specifically – will not stand for a
mandatory three-week quarantine
upon arrival.
China looking to become a more powerful international player means heightened scrutiny. But the moral bankruptcy of the International Olympic Committee means China were able to lobby and coerce themselves into what could be a soft power win in less than 130 days. Their alleged human rights abuses should not be overlooked, but an Olympic boycott is a misplaced message for such a campaign. Forcing athletes into the middle of all of this is unsound.
NHL players have shown, when it comes to the love of the game, it will supersede politics, and China needs to understand it was given a gift here, and make sure these Olympics go off without a hitch. It's a win-win for these strange bedfellows if they can play nice and meet somewhere in the middle.