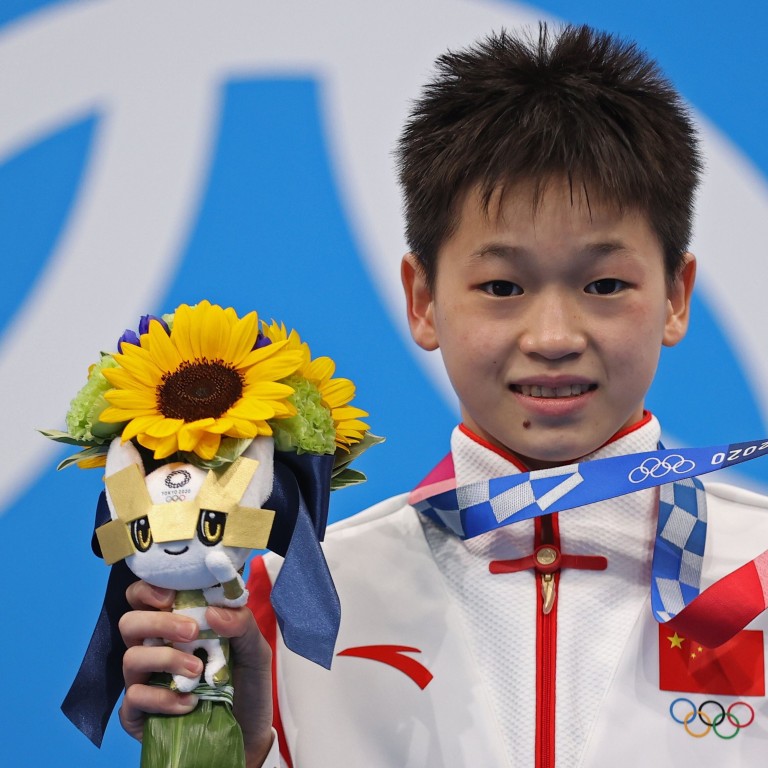 Tokyo champ Quan Hongchan in line for US$1 million bonus after Xian golds
Olympic and China National Games titles could be worth 7 million yuan, media reports
Teen star reportedly turns down US$1.5 million for reality TV as zoo visit trends on Chinese social media
China's teenage diving star Quan Hongchan is set to reap the rewards of a golden summer in the pool with millions of yuan in medal bonuses, Chinese media report, while she has also fulfilled her dream of going to the zoo.
The 14-year-old from Guangdong became a viral sensation in China and beyond with her exploits at the Tokyo 2020 Olympics, where she was the youngest member of China's record contingent for an overseas Games.
Quan won gold in the 10m platform in Tokyo and then helped her home province to two golds at the China National Games in Xian, which finished on Monday.
Mainland media outlets report that the young diver, who fans have taken to for her down to earth attitude, could be in line for a 7 million yuan (US$1 million) bonus for her golds.
She will also be eligible to be paid more monthly salary for her diving team contract as an Olympic gold medallist, they report.
Quan had seen many offers from commercial sponsors and rewards after her Olympics breakout but her father had so far refused them all, including the latest offer of a reported 10 million yuan (US$1.55 million) from a reality television show.
An advertisement for a drinks company in which Quan appears alongside her China diving teammates has been shared on Chinese social media sites.
Meanwhile, Chen Aisen, who appears in the drink advert with Quan, posted a vlog on Sunday after taking Quan to the zoo, helping the young driver realise her dream.
Before the Olympics, Quan said that she had never been to an amusement park or a zoo and wanted to go.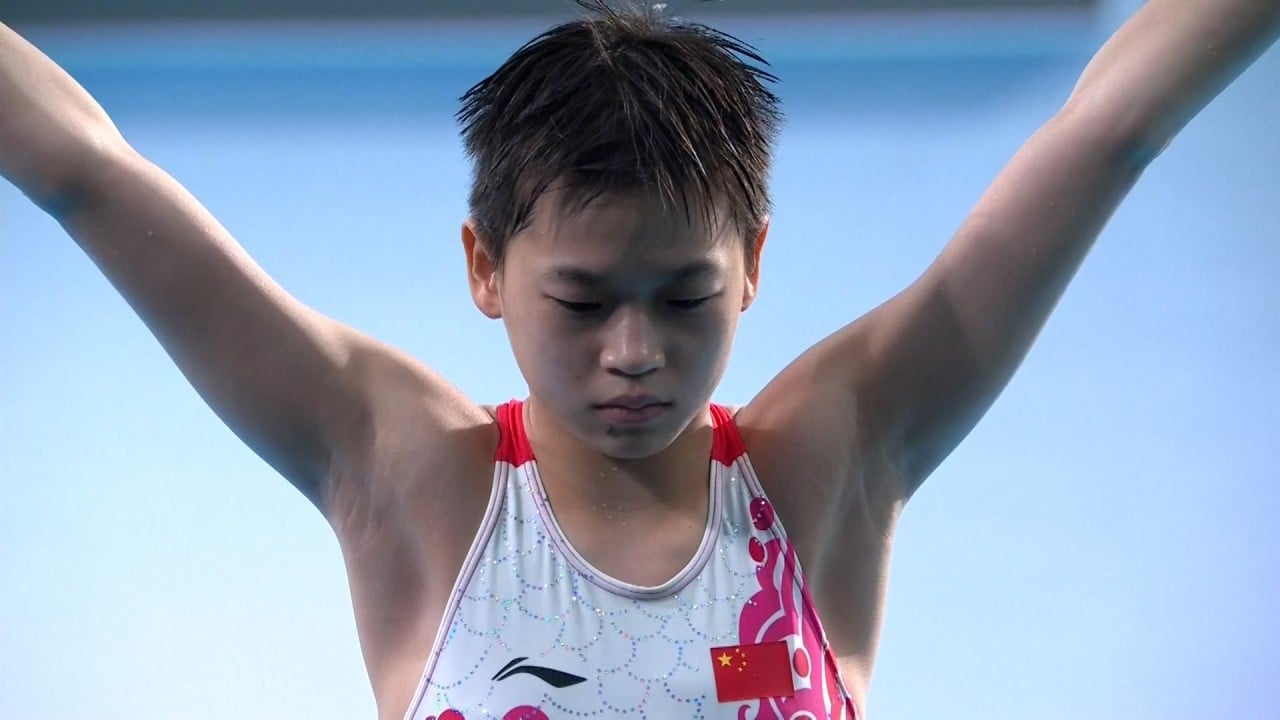 01:33
Tokyo Olympics champion Quan Hongchan wins diving gold at China's National Games
Tokyo Olympics champion Quan Hongchan wins diving gold at China's National Games
"Quan Hongchan Chen Aisen Visiting the Zoo" was a hot search on China's Twitter-like Weibo after the video went online.
The teenager is not the only Chinese athlete in line for a bumper payday after winning medals at the Olympics and National Games.
Swimming stars Zhang Yufei and Wang Shun also won multiple medals.
Wang won six medals in Xian to take his record to 15, surpassing former teammate Sun Yang as the most successful swimmer, as well as a gold in Tokyo.