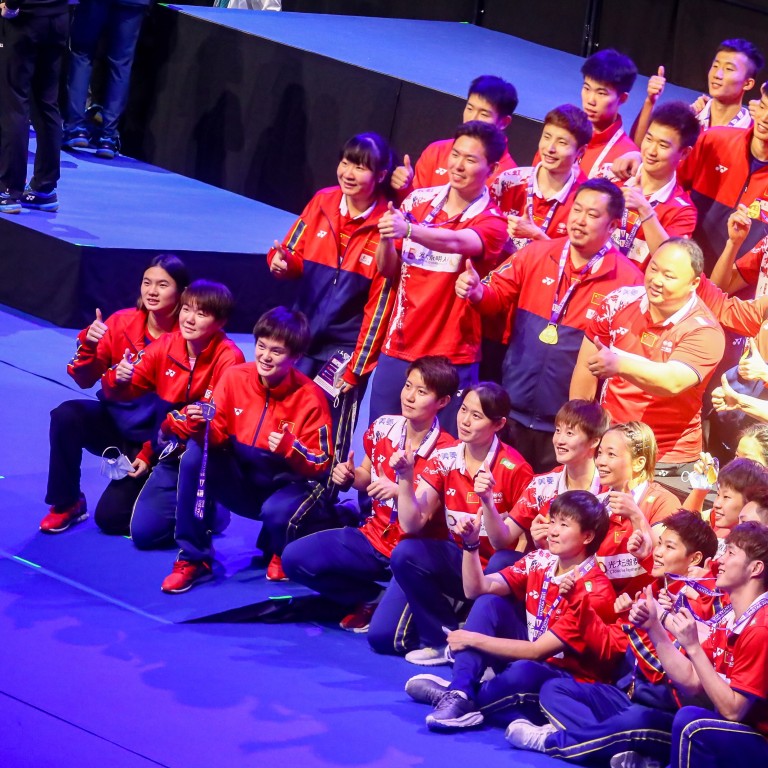 Thomas and Uber Cup: China badminton boss 'very satisfied' after team tournaments
China defended Sudirman Cup, regained women's event and finished runners-up to Indonesia in men's team showpiece
Former Olympian Zhang Jun bemoans packed schedule but says Chinese will work hard to win back the Thomas Cup next year
Two out of three is not bad was the message from China's badminton chief after the country defended the Sudirman Cup, regained the Uber Cup and finished second at the Thomas Cup.
The latter two tournaments finished over the weekend, with a young China team beaten 3-0 by Indonesia in the final of the Thomas Cup to rule out a clean sweep of badminton's most prestigious team silverware.
China Badminton Association president Zhang Jun said that he was "very satisfied with the performance of the players" over the course of the three events in Finland and Denmark this month.
A packed schedule saw them play the China National Games after the Tokyo 2020 Olympic Games before heading to Europe for the prestigious team events.
Former Olympic champion Zhang, who won mixed doubles gold at Sydney 2000 and Athens 2004, pointed to the schedule when speaking to state broadcaster CCTV after China's team commitments wrapped up.
"Maybe it's never been played like this in history. I have played. I think the physical, psychological, technical and tactical aspects of the players are a big challenge.
"In addition, I think because there are also Olympics and National Games before this competition, the overall intensity is very high."
Several big names did not make the European leg of the journey, including several Olympic silver medallists from this summer.
Men's singles star Chen Long, mixed doubles pair Zheng Siwei and Huang Yaqiong, and men's doubles duo medallists Li Junhui and Liu Yuchen all stayed away.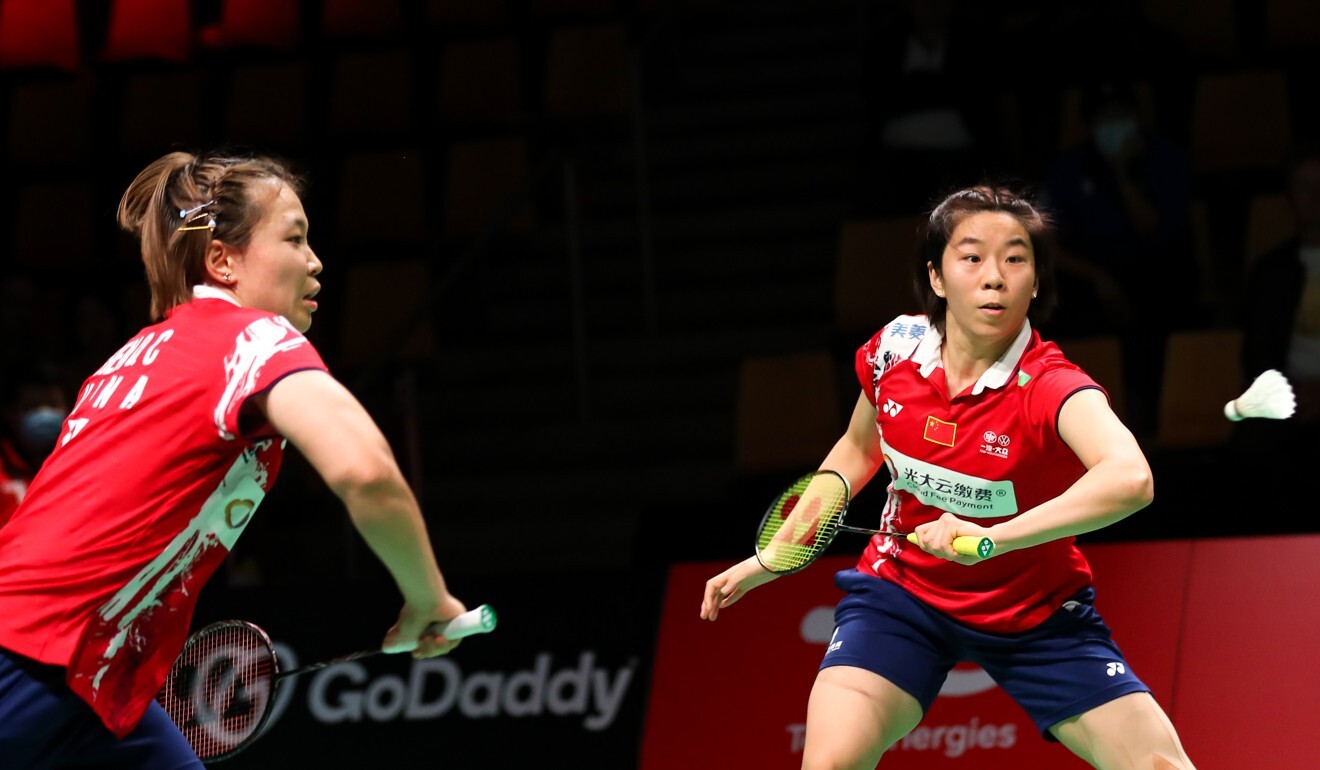 China also saw the great Lin Dan retire since the team won the Thomas Cup at the last event in Thailand in 2018.
It was a younger men's team that played at the Thomas Cup, just as the women's team had picked some younger players for the Uber Cup, where they beat holders Japan in the final. China had also beaten Japan in the mixed team Sudirman Cup in Finland earlier this month.
Zhang said that the aim for the association was to help young players get better after a Covid-19 impacted calendar had minimised chances to compete.
"This time we have young players as the core and come out to compete in the Thomas Cup, Uber Cup and Sudirman Cup. In fact, our main purpose is that we still have to train our young players, because there has been no international competition for more than a year.
"I want to let our young players grow up as soon as possible through such a competition, and then our young players did perform very well this time, especially the women's team. I think especially the women's team."
Zhang said it was "rewarding" for the men's team, too, as he congratulated the Indonesians on extending their record to 14 wins.
"Congratulations to the Indonesian team for winning the Thomas Cup, but I believe that next year, next year will be the Thomas Cup and Uber Cup again. We will continue to work hard to win the Thomas Cup back!"
This article appeared in the South China Morning Post print edition as: China boss delights at team successes