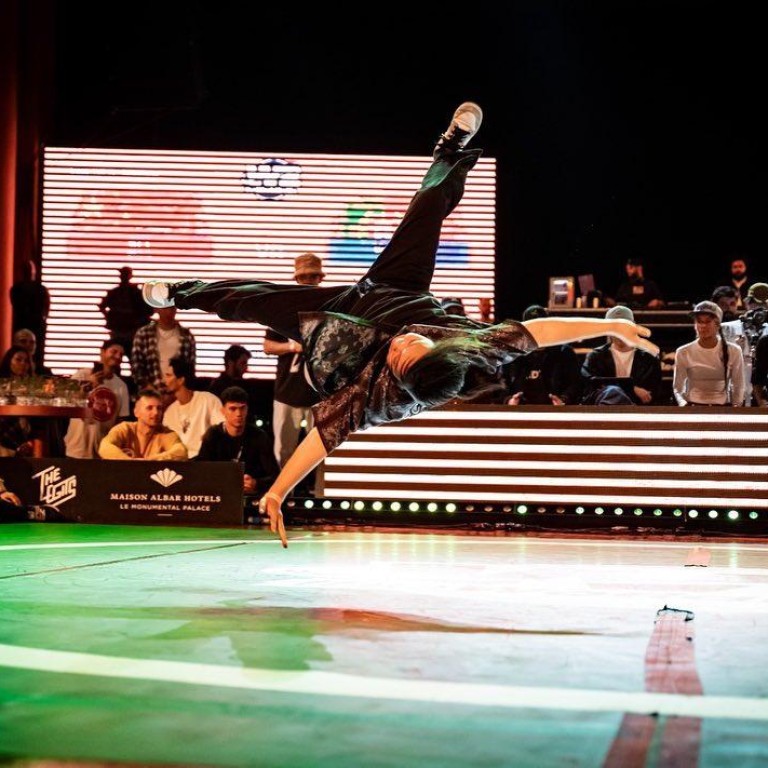 Chinese B-Girl Liu Qingyi wins second world championship, looks ahead to Paris 2024 and winning 'glory for my country'
For the second time in as many months, the 16-year-old from central China's Henan province has triumphed in a big competition
'I hope to win glory for my country at the Paris Olympics in two years,' Liu Qingyi says
Liu Qingyi, a breakdancer from China's Henan province, has claimed her second world title at The World Battle, after storming through a field of competitors from some 50 countries worldwide.
The event, held in Portugal, is one of the toughest breaking competitions on a growing global circuit. In the finals, Liu beat Portuguese B-Girl Vanessa Marina to claim the title, her second consecutive world championship after winning Outbreak Europe in Slovakia last month.
With breaking now an official event at the 2024 Paris Olympics, a surge of interest in the sport has seen competitions such as The World Battle create huge interest. Liu said a place at Paris 2024 is now in her sights.
"I hope to win glory for my country at the Paris Olympics in two years," she said. "The Olympic entrance has greatly increased the awareness of break-dancing and helped eliminate the prejudice against it. We are lucky to witness the best time."
Heading into The World Battle, Liu said she felt no pressure.
"I didn't feel too much pressure going into the competition. I want people to see something different every time instead of getting bored with me after the first surprise."
The next round of Olympic qualifiers for Hong Kong breakers will take place at Olympian City 2's Central Atrium on September 25, with the final at Queen Elizabeth Stadium on November 5.
Sino Group, owner of Olympian City, will also host a series of breaking performances, classes, beat-boxing and graffiti showcases over the weekend of September 17 and 18.
On top of the showcase, Hong Kong-based breakers will be on hand to explain competition rules and techniques to fully appreciate breaking battles in the Olympics.