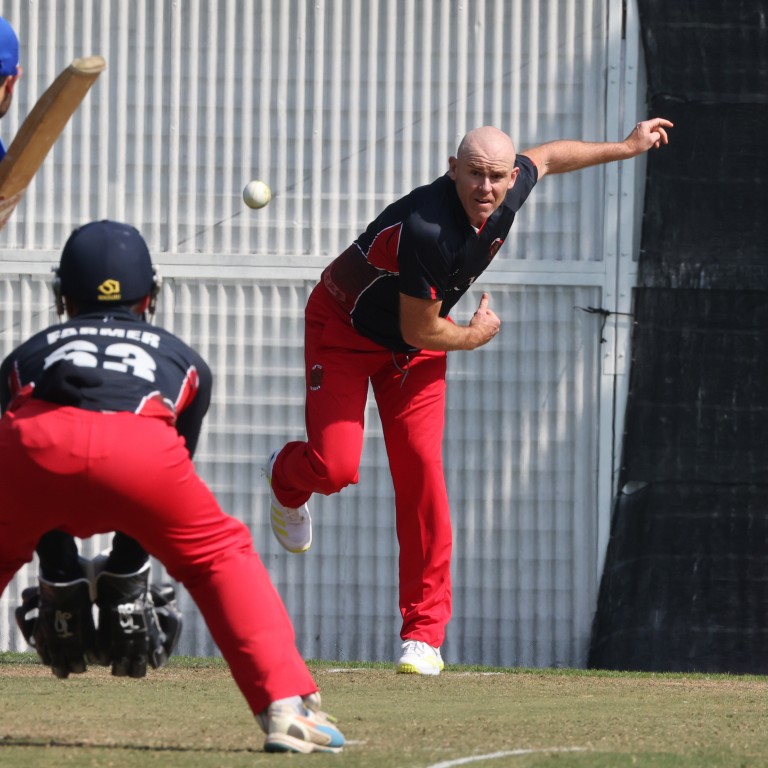 T20 World Cup spot, ODI status on offer in Hong Kong's 'biggest tour in some time'
City's cricketers poised to return to action with packed three-month trip taking in Namibia, Uganda, South Africa, Zimbabwe, England and Jersey
Squad have chance to 'show people that even though we haven't played cricket for two years, we're still a pretty good team', coach Trent Johnston says
After two years without any international cricket, Hong Kong face more than three months of
intense competition this summer
, on what coach Trent Johnston called "the biggest tour the team has had in some time".
With a schedule that takes in stops in Namibia, Uganda, South Africa, Zimbabwe, England and Jersey, and includes the Challenge League B series, a T20 World Cup qualifying tournament and the Asia Cup, Johnston's side face a period that could define the direction of the game in the city for years to come.
Winning their Challenge League matches in Uganda and Jersey, in June and August, would secure One Day International status, while a top-two finish at the T20 global qualifiers in Zimbabwe in July will bring a return to the World Cup for the first time since 2014.
"We haven't played [international] cricket for well over two years, and now the players have an opportunity to go away for over three months to show people that even though we haven't played cricket for two years, we're still a pretty good team," Johnston said.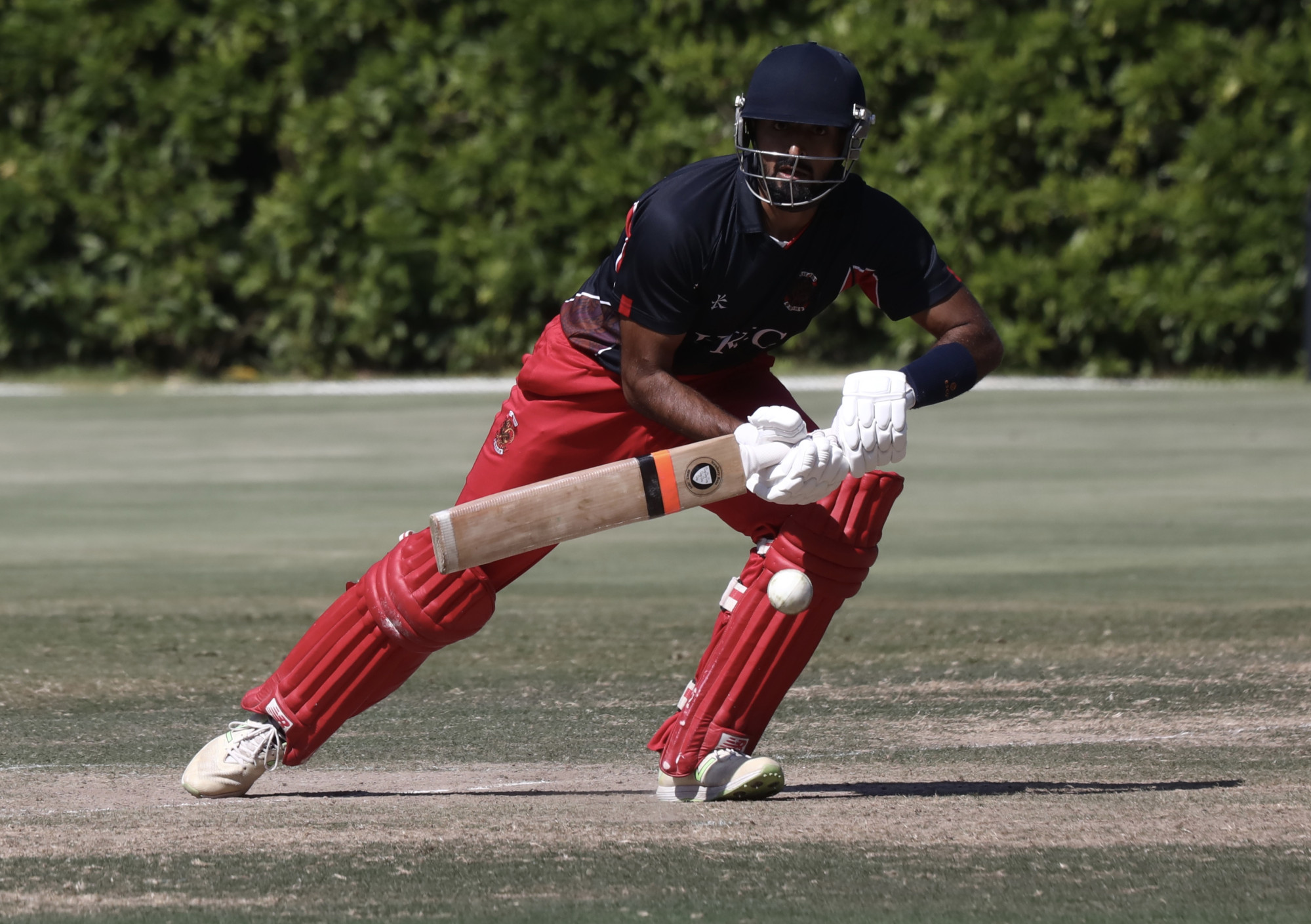 "Looking at the three tournaments we're going to be playing, they're all very important. I think this is probably the biggest tour that Hong Kong's had in some time, even outside of Covid.
"It's going to be an exciting tour – I'm sure it's going to have its challenges, and a big thing for us is going to be making sure we get better every day."
On Tuesday, Cricket Hong Kong named a 14-man squad for the first two legs of the tour, which will begin with a two-week training camp in Namibia, followed by the Challenge League B matches in Kampala from June 18.
Nizakat Khan will captain
a squad that mixes the experience of the likes of Jamie Atkinson and Babar Hayat with the youth of promising fast bowlers Ayush Shukla and Vikas Sharma.
The Covid-enforced break has also allowed three players to qualify for Hong Kong through residency, and Yasim Murtaza, Zeeshan Ali and Daniel Pascoe are all included for the initial weeks of the tour.
Johnston's side are second in the league, which also includes Bermuda, Italy, Jersey, Kenya and Uganda. The team that finishes first will progress to the ICC Cricket World Cup Qualifier Play-off, involving six teams, with the top four gaining ODI status.
"We know what we've got to do in the Challenge League B, and we have to play very good cricket over the 10 games," Johnston said. "And then when you turn your focus to the T20, that's going to be difficult, but we're comfortable with the pool that we're in and as we know with T20 cricket, it takes one person to have a good day and you can win a game of cricket against anyone."
The length of Hong Kong's summer commitments means some players are not available for all the matches, and Johnston already expects to be without Atkinson and Pascoe for the T20 campaign.
Not that he considers that to necessarily be a bad thing, with the influx of fresh bodies likely to be essential over the course of what the Australian expects to be a gruelling three months.
Hong Kong have been grouped with the Netherlands, Papua New Guinea and Uganda in the eight-team tournament, which also includes Jersey, Singapore – who have appointed disgraced former Pakistan Test captain Salman Butt as a coach – the United States and Zimbabwe. The top two sides from each group will contest play-offs for a place in the final, with the teams making that game qualifying for the World Cup.
After Zimbabwe, there is the third leg of the Challenge League B in Jersey, before the Asian Cup – the location of which has still to be confirmed – marks the last stop of the tour.
"We have a squad of 14 for the first two legs," Johnston said. "There will be another squad named for the next two legs, and then another squad named for the following two legs.
"We're going to have a bit of 'a couple of guys coming in, a couple of guys coming out', so I think that could be a good sign for us, to refresh the squad."
There will be some new faces among the coaches, too, with Hong Kong adding Richard Das Neves to the set-up. A high-performance coach with the Titans franchise in South Africa, Johnston said he was excited to see "what he's going to bring to the group".
Hong Kong squad: Nizakat Khan (capt, Hong Kong Cricket Club), Adit Gorawara (HKCC), Aizaz Khan (Kowloon Cricket Club), Ayush Shukla (HKCC), Babar Hayat (KCC), Daniel Pascoe (KCC), Ehsan Khan (Little Sai Wan Cricket Club), Ghazanfar Mohammad (United Services Recreation Club), Haroon Arshad (Little Sai Wan Cricket Club), Jamie Atkinson (KCC), Kinchit Shah (HKCC), Vikas Sharma (KCC), Yasim Murtaza, Zeeshan Ali (Pakistan Association Cricket Club).