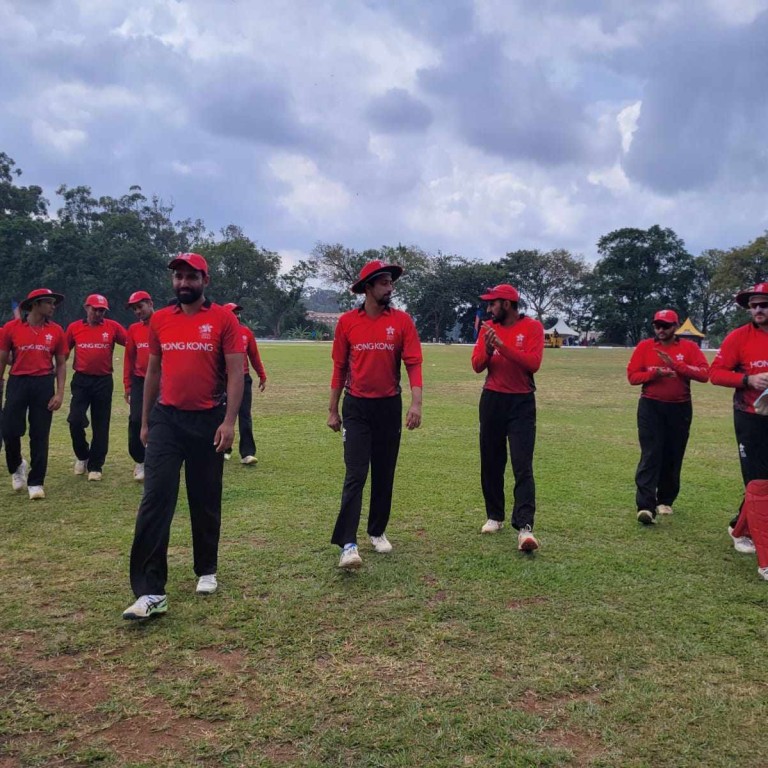 Ehsan Khan spins Hong Kong to six-wicket victory over Uganda in Challenge League B clash
Bowler takes 4 wickets for just 17 runs as Hong Kong claim top spot in after second win of tournament
Host nation collapse to 94 all out in 33.2 overs with only two batters reaching double figures
Ehsan Khan climbed off his sick bed to bowl Hong Kong to a convincing six-wicket victory over Uganda and to the top of the Challenge League B table on Monday.
The off-spinner tied the host nation in knots with his man of the match performance, taking four wickets for 17 runs in just 6.2 overs as Uganda collapsed to 94 all out at Lugogo Cricket Oval in Kampala.
Yasim Murtaza also weighed in with three wickets after Ayush Shukla, Aizaz Khan and Kinchit Shah reduced Uganda to 37 for three inside the power play.
Only Ronak Patel (35) and captain Brian Masaba (19) provided any real resistance as the home side were dismissed in 33.2 overs, before Hong Kong knocked off the runs with almost 30 of their 50 overs remaining.
"It was a pretty impressive effort, he [Ehsan Khan] played with a high temperature," Trent Johnston, the Hong Kong coach, said. "I went up to see him at 6am and it took him about 10 minutes to get out of bed.
"For him to get up and be prepared to do that for his teammates says a lot about him and a lot about team we have here at the moment.
"We had a difficult 24 hours with players going down sick, but the team really rallied today, it was gutsy performance and I'm really proud of them."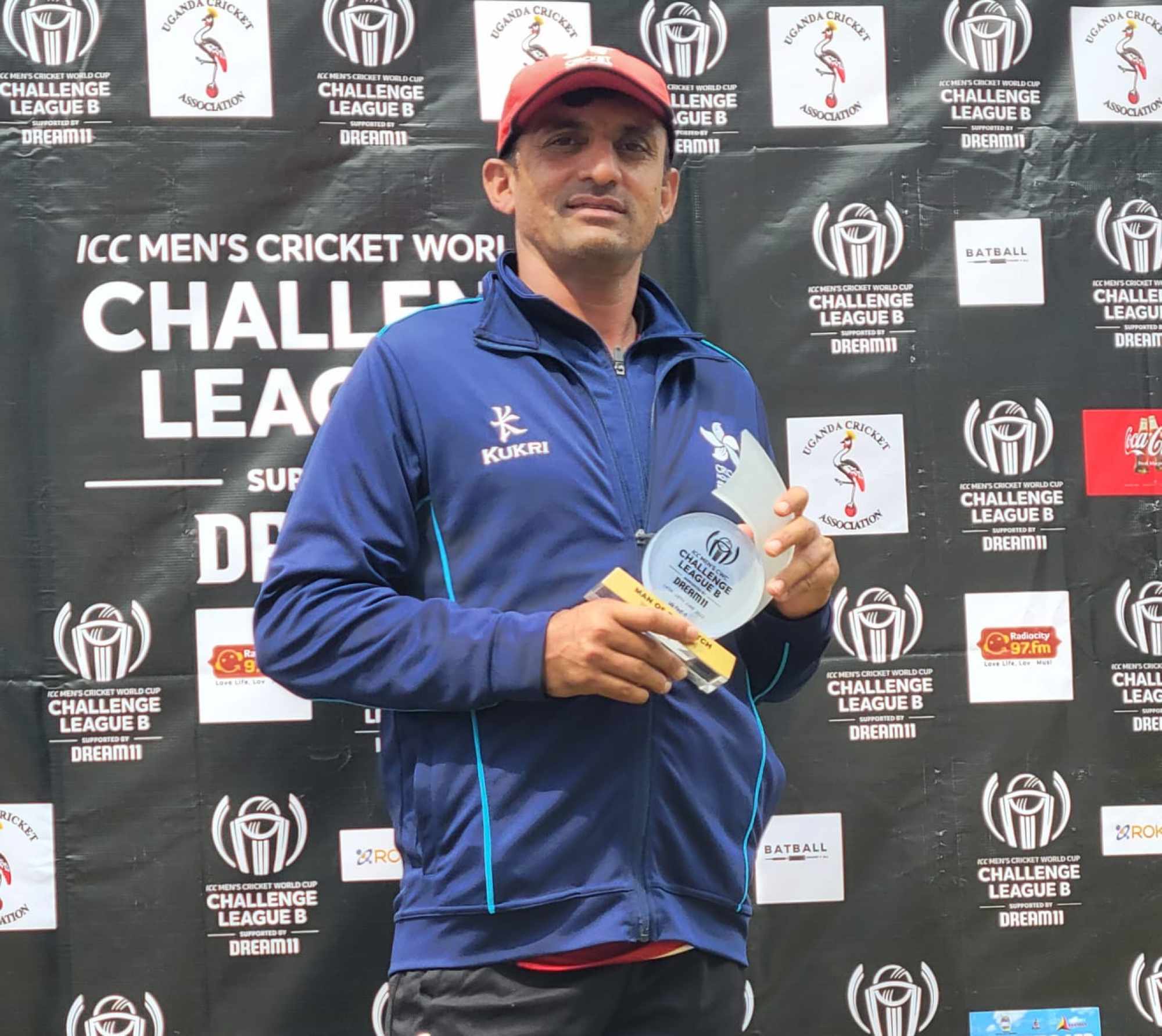 Chasing a low total can sometimes cause teams problems, but Adit Gorawara (22) and Nizakat Khan (24) gave Hong Kong a solid start at the start of the innings before Shah and Aizaz Khan steered their side home, with the latter hitting Dinesh Nakrani for four from the penultimate ball of the 22nd over to seal the victory.
"We dropped a tough chance in the slips, but other than that it was a pretty flawless display," Johnston said. "From a net run rate point of view you'd like to get it a bit quicker, but a couple of boys got a bit of hit and we've got another two games at that ground as well, so it's pretty good practice for us."
Hong Kong now have two days off before back-to-back games against Bermuda and Jersey, and Johnston said the team would be given the chance to rest, with an option practice session on Wednesday.
The break will also give players such as Haroon Arshed, who was too sick to even leave the hotel on Monday, time to recover, but the tour is over for Dan Pascoe, who broke a knuckle in his left little finger.
He will be replaced by Shahid Wasif, who is the second injury replacement Hong Kong have had to call up. Vikas Sharma earlier failed to get over an ankle problem and was sent home after the Namibia tour, with Hassan Khan staying with the team.