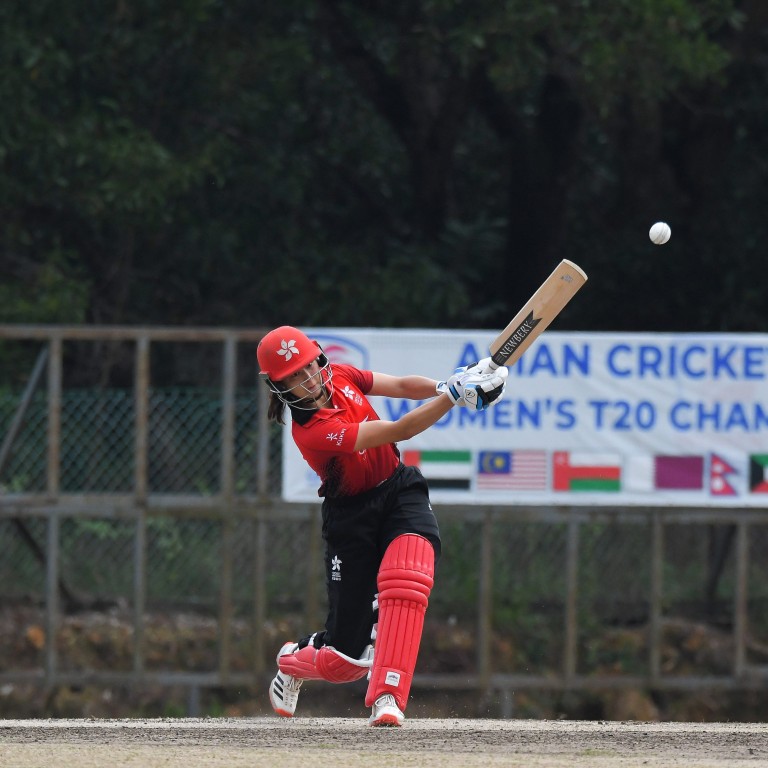 Hong Kong thrash Nepal as Mariko Hill stars again in ACC Women's T20 Championship
T20 squad put in a clinical performance to pick up their third win of the ACC Asia Cup qualifiers
Hong Kong needed just 15 overs to beat Nepal and cement their place at the top of the Group B ladder
Hong Kong's women belted their way to victory in their third ACC Asia Cup qualifier in Malaysia on Tuesday, with an in-form Mariko Hill again the star of the show.
Hill notched the highest score of the game, hammering 45 from 32 balls to help Hong Kong chase down Nepal's 110 with four overs remaining and complete a seven-wicket victory. She hit nine 4s to earn herself another well-deserved player of the match award.
Hong Kong looked the goods right from the start. After winning the toss, Nepal opted to bat, but Hong Kong captain Kary Chan set an aggressive tone in the field and opener Sita Rana Magar was run out for nine.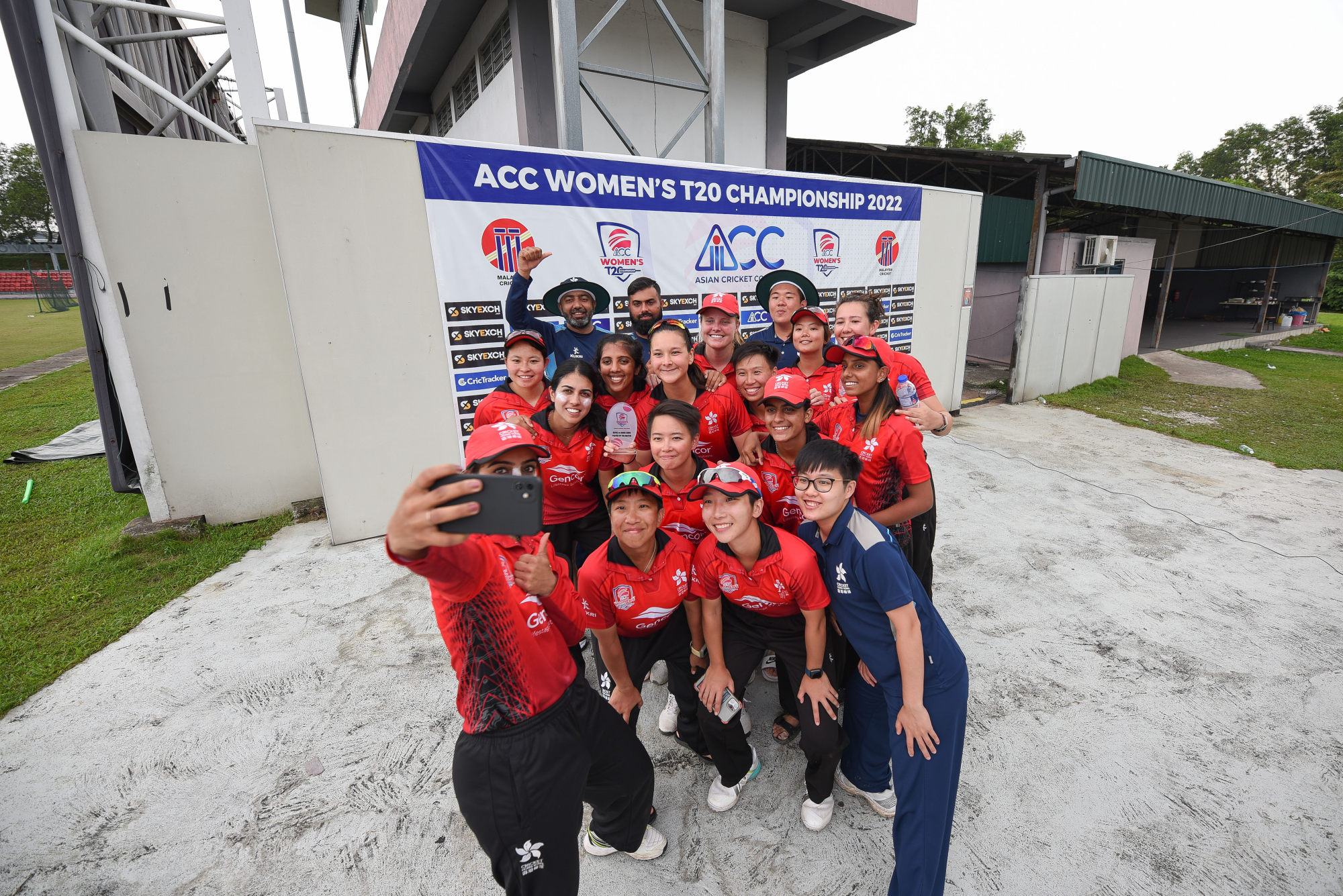 Hong Kong bowlers joined the fray and went on the attack early, with the first wicket falling in the fourth over as Betty Chan picked up two crucial wickets as Nepal threatened on several occasions to put runs on the board.
Nepal captain Rubina Chhetry did her best to set a competitive total, finishing unbeaten on 32, but in reality it was never going to be enough.
Hong Kong's chase got off to a flying start, thanks to some aggressive batting from Hill, who smashed two boundaries in the first over to put Hong Kong on the front foot.
The partnership with Hill and Natasha Miles however may go down as one of the best for women's T20 cricket in Hong Kong, as they settled in to take Hong Kong to 71 for two, before Hill was caught spectacularly in deep midwicket.
Hong Kong captain Chan came out and went to work, picking up where Hill left off. She survived three dropped catches and a LBW scare to do significant damage, smashing boundaries to grab 17 runs off just 14 balls before Sangita Rai finally put a stop to her spectacular knock in the 13th over. Nepal celebrated, but the damage had already been done.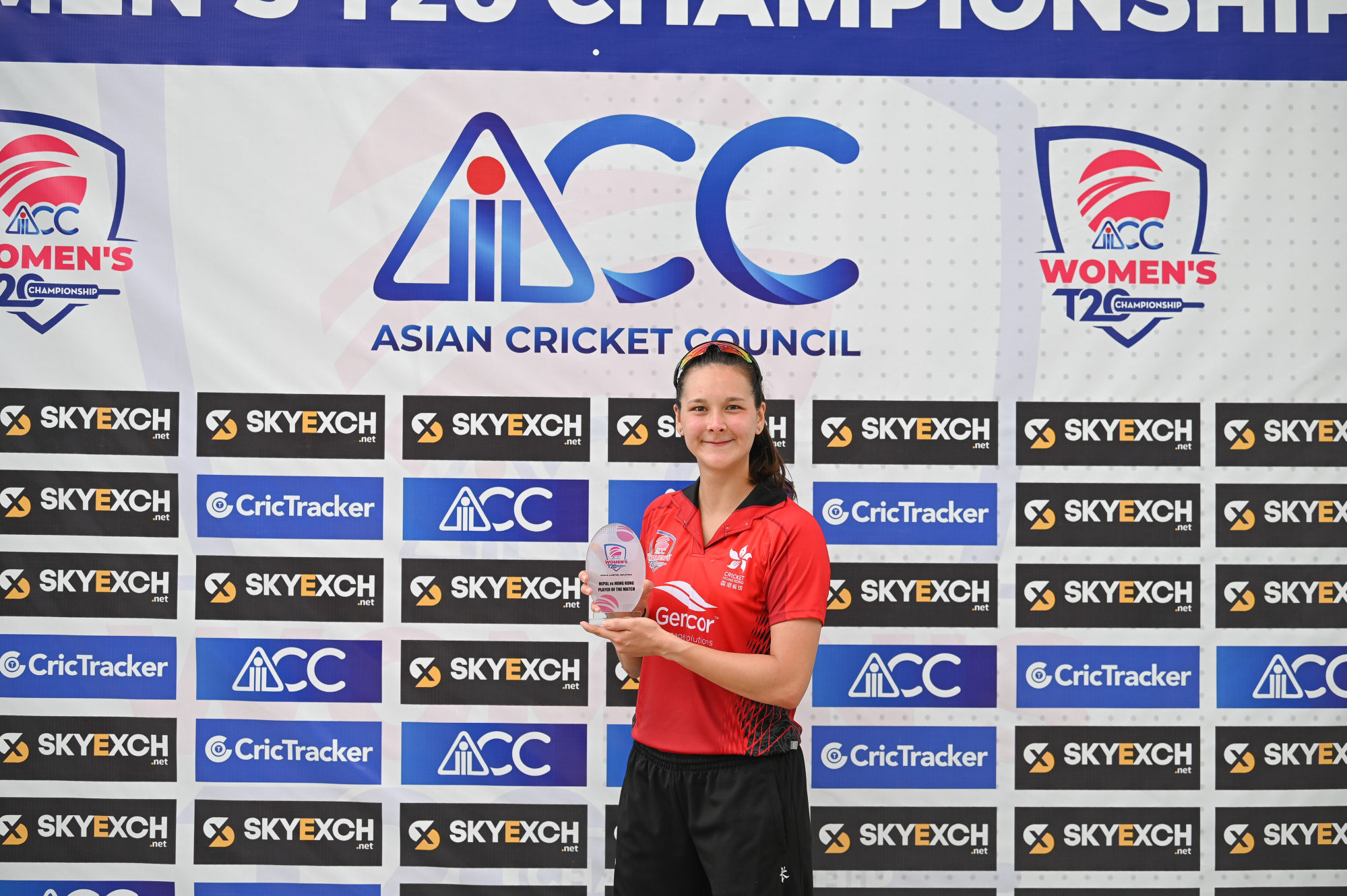 "We're really happy with the win today, the team is doing amazing," Kary Chan told the Post after the match. "I think both sides played well today, but we're in a spot where we know our strengths and we know what we need to do to get runs and win games."
Hong Kong will take to the field early Wednesday morning to face Kuwait. The win over Nepal is likely to send Hong Kong to the top of the Group B ladder and allow the team to qualify without facing the dangerous UAE in the semi-finals.
"The girls can be happy today, but we have one more game tomorrow so we have to take some rest and refocus," Kary Chan said. "We're taking every game as it comes, ball by ball and over by over. This is cricket and anything can happen."
Kary Chan said the team had found its rhythm with some top performances from the Hill and spin bowler Betty Chan.
"I'm so happy for Mariko, she has really found her form and feeling in this tournament," Kary Chan said. "We're just going to keep doing what we need to do to win matches. It's really hot and humid here in Malaysia, so we've been jumping in the ice baths after each game, which takes some getting used to. But it's good for our recovery."
Hong Kong's win was their second consecutive victory over Nepal after ICC T20 Asia qualifiers in Dubai last November.
Hong Kong's men's side will be back in action on Wednesday when they prepare for back-to-back games against Bermuda and Jersey. The side recorded a convincing six-wicket victory over Uganda in the Challenge League B clash at Lugogo Cricket Oval in Kampala on Monday to position themselves at the top of the table.