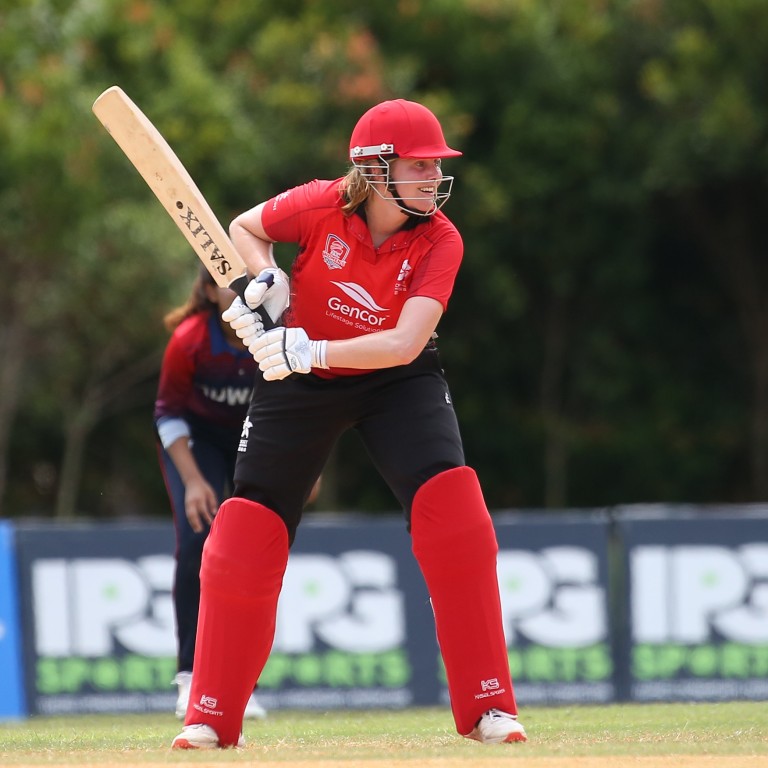 Hong Kong dismantle Kuwait to keep perfect T20 ACC Asia Cup record intact, as semi-final clash with Malaysia awaits
After bowling onslaught leaves them reeling, Hong Kong fight back to skittle Kuwait for just 60 runs
Director and former men's captain Rahul Sharma describes unblemished campaign as 'huge moment' for women's cricket in the city
After a bowling onslaught left them reeling, Hong Kong fought back to skittle Kuwait on Wednesday afternoon and keep their unblemished ACC Asia Cup T20 record intact, with a place in the semi-finals now secured.
The 30-run victory was Hong Kong's fourth consecutive win in the series, after the team beat Bahrain, Bhutan and Nepal in spectacular fashion to position themselves at the top of Group B.
The side have been in fine form despite a hectic playing schedule and challenging conditions, with temperatures at the UKM-YSD Oval in Bangi, near Kuala Lumpur, topping 32 degrees.
They will need to maintain that momentum heading into the knockout stages, as a showdown with Malaysia awaits.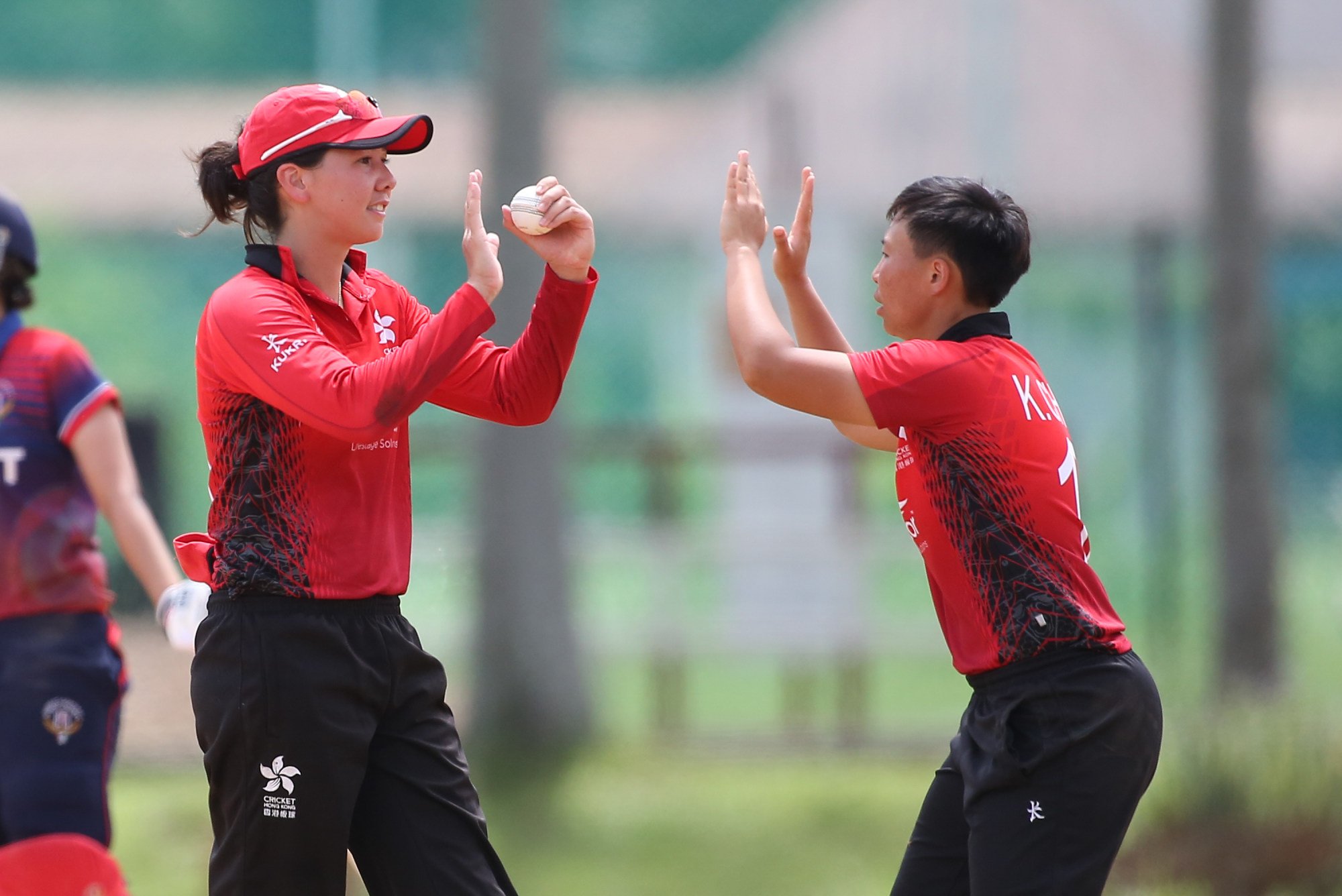 Rahul Sharma, former men's captain and current director of Cricket Hong Kong, described their success in Malaysia as a "huge moment" for women's cricket.
"There's no question about it, we are all extremely proud of their performance," he said. "To go out there and play the way they have shows character and talent. We are mighty proud of the girls, really happy."
Sharma said the FairBreak International in Dubai last month was a perfect warm-up event for the ACC Cup in Malaysia.
"To play alongside some of the best cricketers in the world is a really good learning experience. We hope they can go all the way," he said.
After winning the toss, Kuwait sent Hong Kong into bat and the strategy paid off handsomely. The wickets came early and fast, as key players Bella Poon, Mariko Hill and Yasmin Daswani struggled to put runs on the board.
Kuwait maintained their incisive attack as Shanzeen Shahzad and series stand-out Maryam Bibi left the field without any runs to show.
A solid knock from Natasha Miles, who top-scored for Hong Kong with 28 runs off 36 balls, kept her side in contention, as did captain Kary Chan who added a solid 19 before being caught deep midfield by Maryam Omar.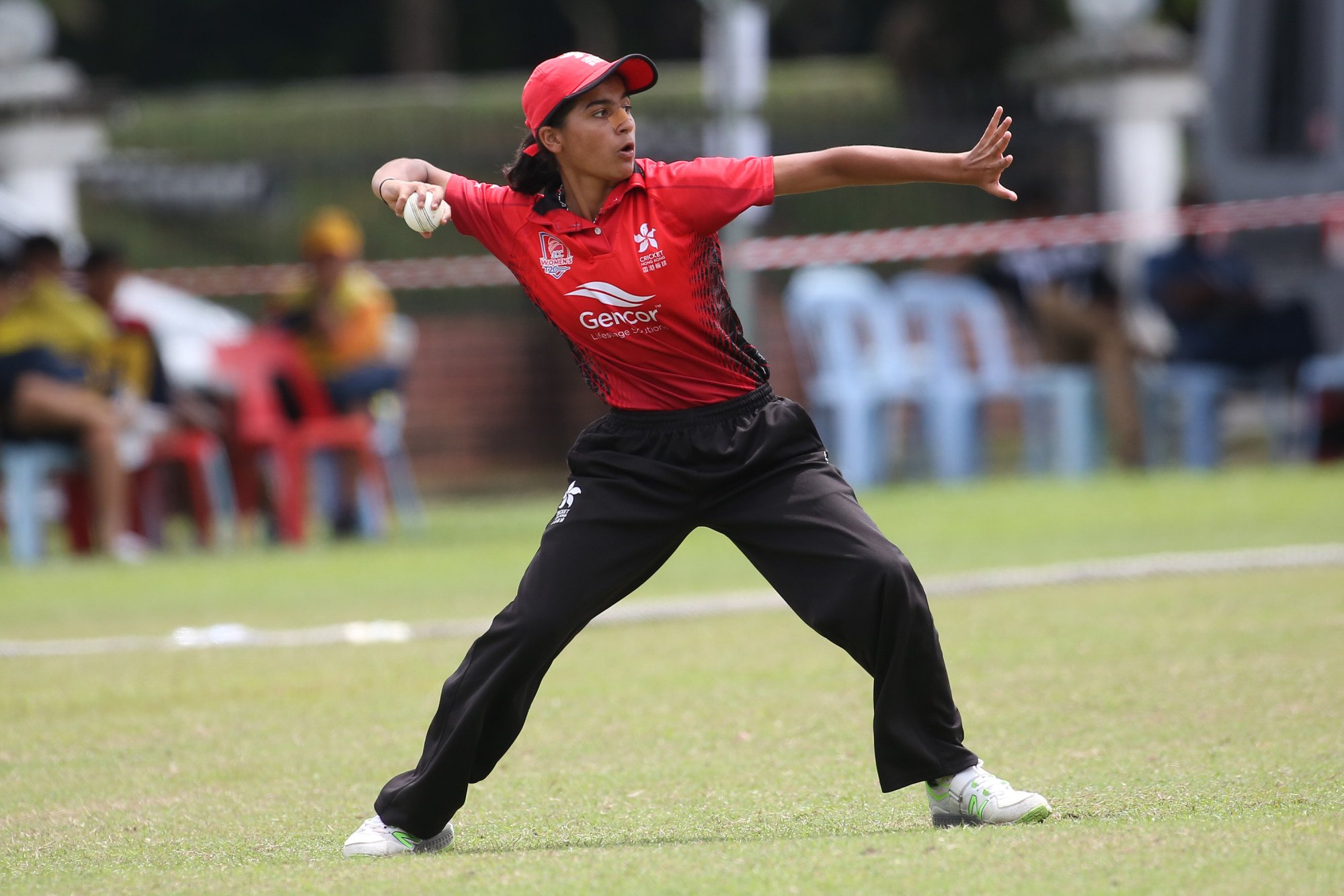 With Hong Kong putting just 90 runs on the board, Kuwait will have left the field fancying their chances – but were themselves skittled out for 60.
Player of the match Maryam Bibi was the star performer for Hong Kong, dismantling Kuwait with a superb four-wicket haul and steering her side into the semi finals.
As in previous games, Chan was dangerous with her bowling, slowing Kuwait's run rate and setting up a 30-run win for her side.
The Asia Cup will be held in October in Bangladesh. The two qualifiers will join India, Pakistan, Sri Lanka, Bangladesh and Thailand in the tournament.