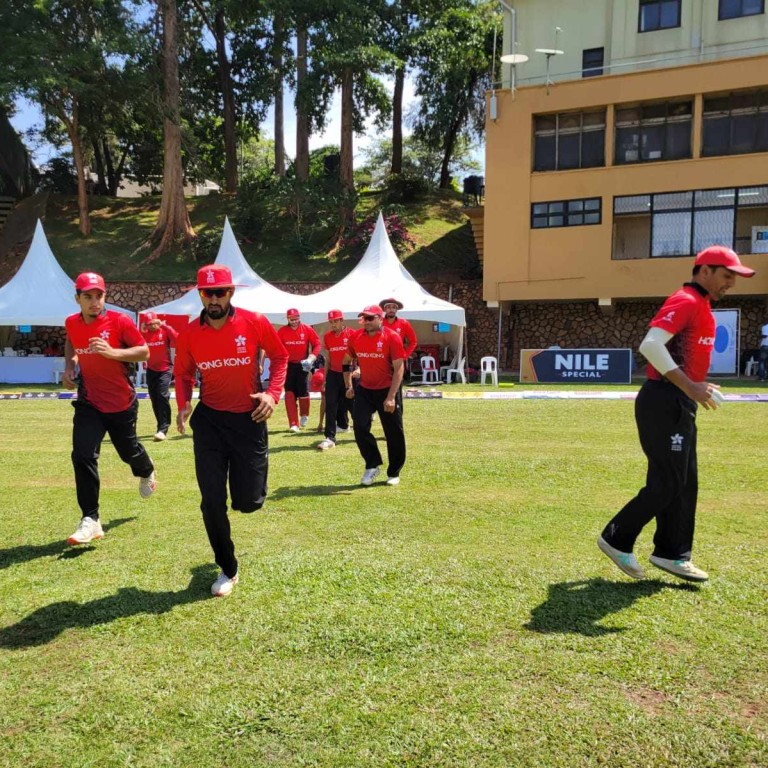 ICC investigation into Jersey cricketer's alleged assault of Hong Kong player during Challenge League B match nears end
Officials expected to release findings this week into incident said to involve Jersey's Harrison Carlyon and Hong Kong's Ehsan Khan
Governing body has yet to officially comment despite clash happening almost two weeks ago
The International Cricket Council is finally expected to release its findings this week into allegations that Jersey cricketer Harrison Carlyon physically assaulted Hong Kong batter Ehsan Khan during a game in Uganda last month.
Although the governing body has yet to comment officially on its investigation into what sources said was viewed as a Level 4 offence, people familiar with the process, who also confirmed the identities of the players involved, said it should "reach a conclusion soon".
A source said the investigation had been delayed because umpires Rockie D'Mello and Shaun George, along with match referee Emmanuel Dube, did not include the incident in their reports, and afterwards said they had not seen anything untoward take place.
However, ICC officials spent the morning after the game interviewing some of those involved, and a second source said there was clear video footage showing an incident had occurred.
Khan was reportedly hurt in an altercation towards the end of the Challenge League B match between the two sides at Lugogo Cricket Oval in Kampala on June 24.
Carlyon reportedly ran from where he was fielding at third man to celebrate Khan's dismissal, and it was as the Hong Kong player was leaving the field that the incident took place.
The Jersey batter opened the innings in a bad-tempered game his side won by 55 runs, scoring 68 from 91 balls, and was an integral part of a team that won all five of their matches in Uganda.
Although ICC officials had reportedly been preparing to release a statement soon after the game ended, nearly two weeks has since elapsed.
The delay is likely to have been unwelcome in the Hong Kong camp, with the team now in Durban preparing for next week's ICC Men's T20 World Cup Global Qualifier B in Zimbabwe.
Jersey will also be in Bulawayo for the chance to qualify for October's main event, and have been warming up with a T20 tri-series in Namibia, playing against their hosts and the United States.
If found guilty of committing an offence under the ICC's code of conduct, Carlyon could face a hefty ban from the game.
Cricket Hong Kong declined to say anything while the investigation was ongoing, and the Jersey Cricket Board has not yet responded to a request for comment.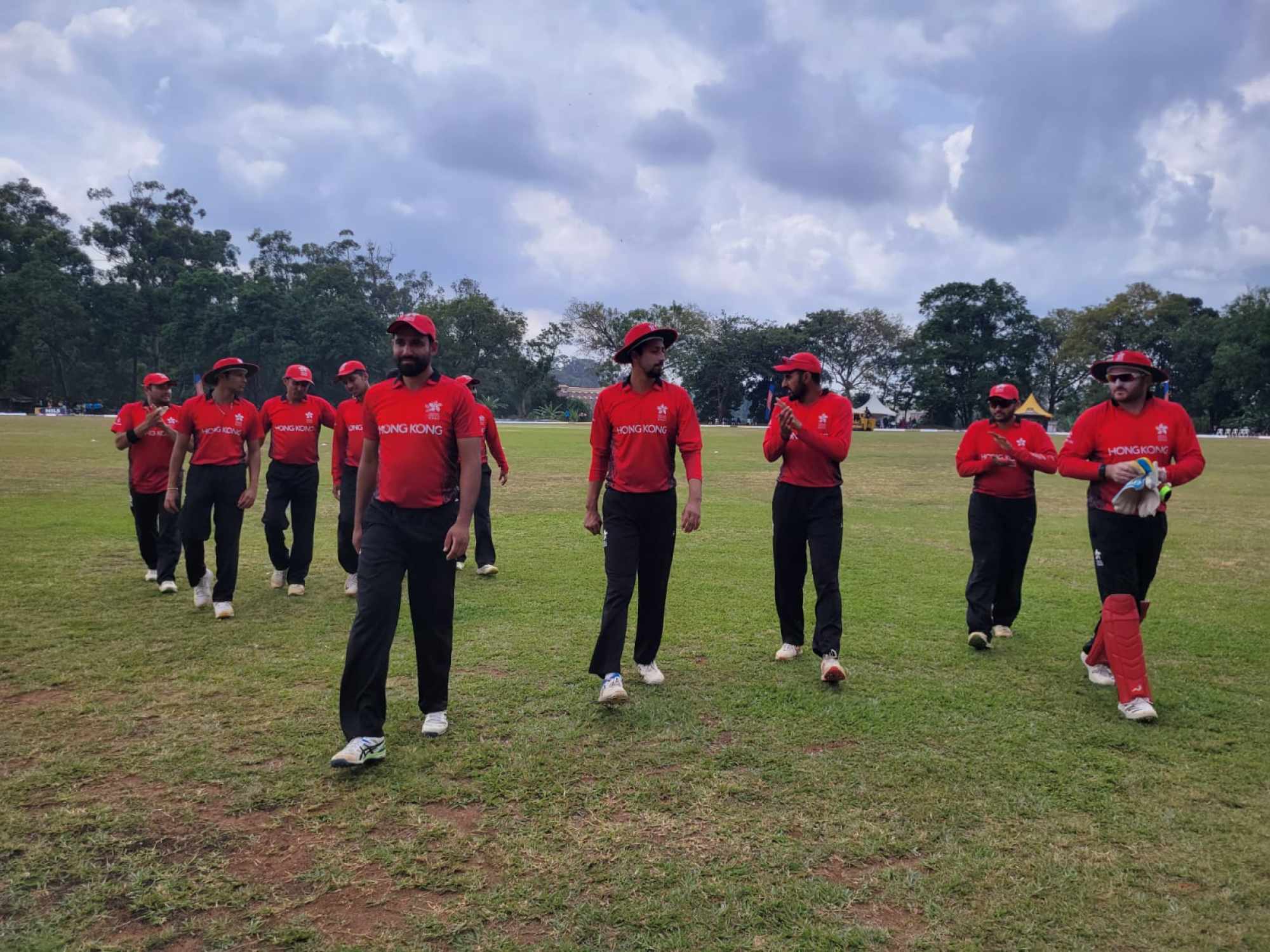 The two sides are in different groups for the qualifier next week, but they could meet in the knockout stages of the competition, which has two spots available for October's T20 World Cup.
The winners will go into Group B in Round 1 in Australia, with Ireland, Scotland and the West Indies, while the runners-up will take the final spot in Group A, alongside Namibia, Sri Lanka and the United Arab Emirates.
Hong Kong will name their squad for the qualifiers on Wednesday, with several changes expected to the one selected for Uganda last month. Nizakat Khan will still skipper the side, and said he was confident the team could qualify for the World Cup for the first time in six years.
Having missed out last year after losing in the 2019 qualifiers, Khan believes his side are better placed this time around.
"Our team is looking very good," he said. "We have more experience now in our team compared to our last World Cup qualifiers. We are much more balanced this time, and we have a good combination of our spinners and fast bowlers."
Khan said the expectation of success meant there would be some nerves leading into their first game, which is against Uganda on Monday, but said he ranked the side's chances of qualifying as "very high".
"It's a privilege leading the team," he said. "I'm very much looking forward to it … and I'm very confident we'll qualify for the World Cup."