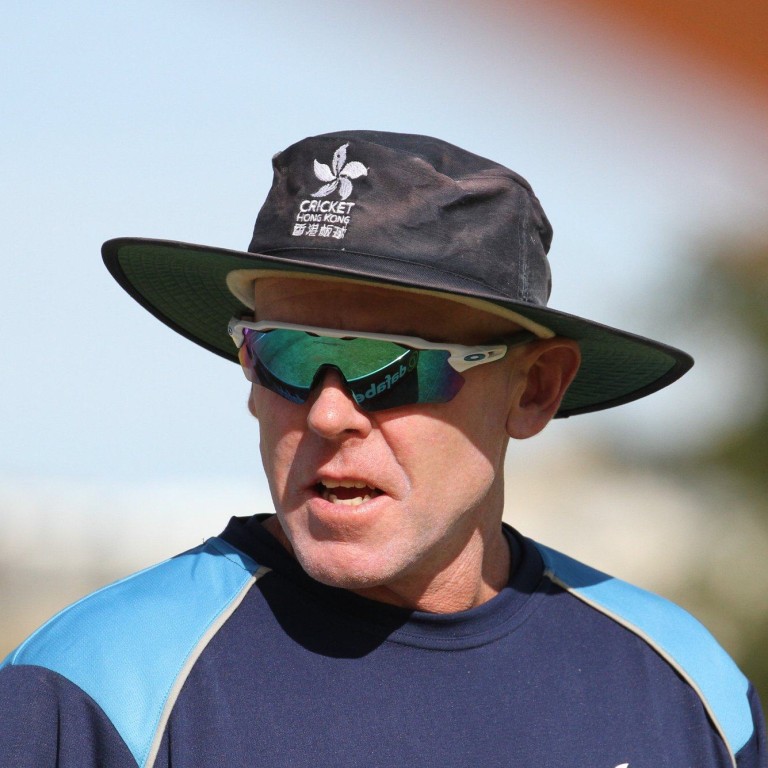 Cricket Hong Kong names 14-man squad for T20 World Cup qualifiers in Zimbabwe, as head coach praises team's belief
Trent Johnston says players in 'good head-space' after training camp in South Africa
Nizakat Khan to again lead side which largely resembles one that won 4 out 5 games in Uganda last month
Cricket Hong Kong has named its squad for the T20 World Cup qualifiers in Zimbabwe next week, and head coach Trent Johnston is just hoping he has a full complement of players to pick from.
Johnston and his tour party have been away since the start of June, with injury, illness and other issues plaguing a trip that has taken in Namibia, Uganda and now South Africa, where they are training ahead of the qualifiers.
Hardly anyone has escaped unscathed, Johnston included, and several players, including Shahid Wasif and Aftab Hussain, were drafted in earlier than planned as the likes of Dan Pascoe and Vikas Sharma headed home with injuries.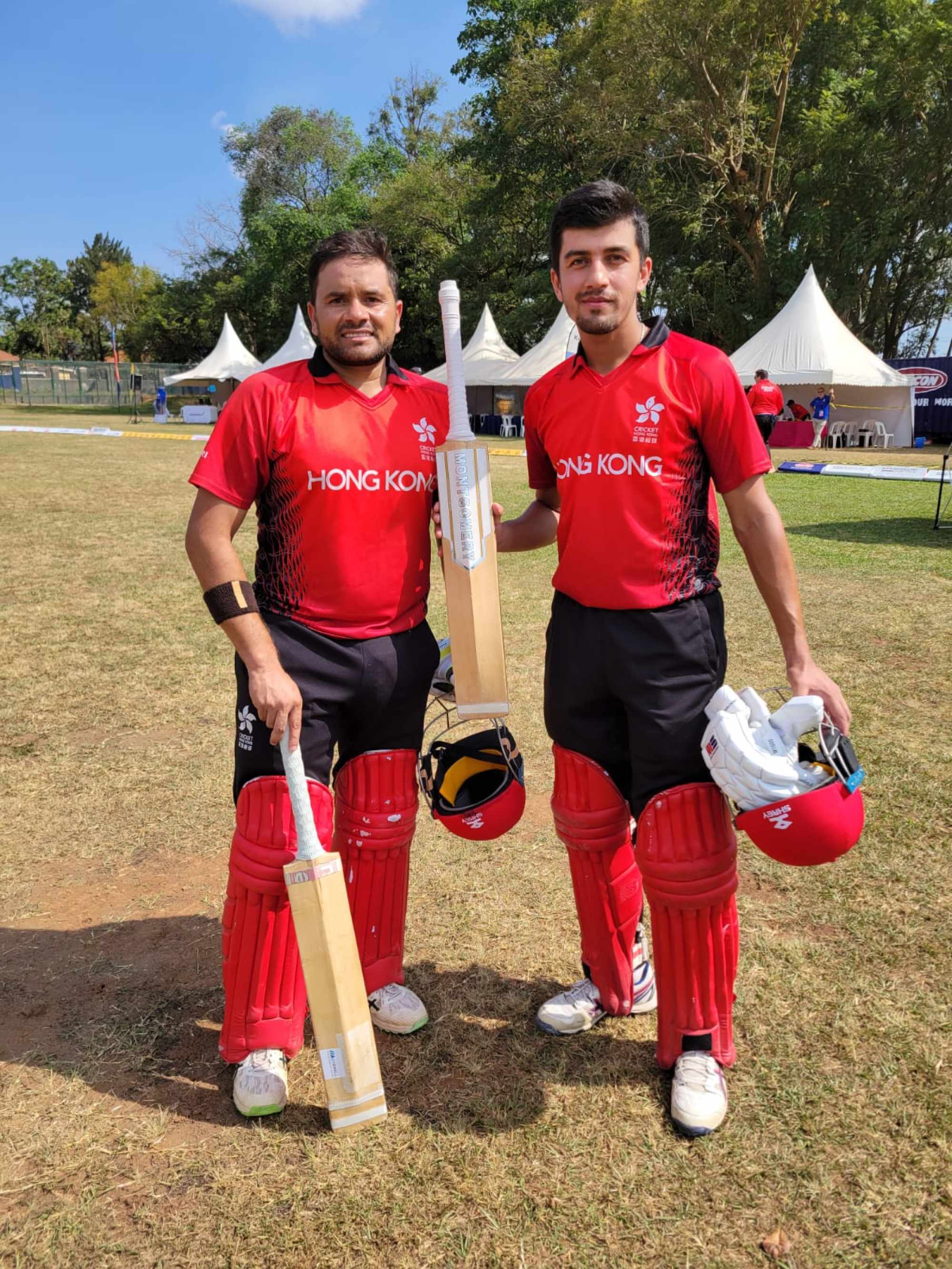 Despite that, Hong Kong have recovered from some early losses in Namibia to come through the Challenge League B tournament in Uganda with only one defeat in four games, and went into Wednesday's last T20 practice game against a Dolphins XI in Durban 2-1 up in the four-match series.
The performances in Durban have mirrored those in Uganda, with the players taking turns to guide their side to victory. Eshan Khan, Shahid, Yasim Murtaza and Aizaz Khan have all starred at one time or another, while Haroon Arshad's display in Tuesday's two-run win, in which he bowled the final over with Dolphins needing five runs for victory, left Johnston particularly happy.
"It hasn't been one individual, it's been different people at different times," the head coach said. "This team doesn't rely on one person to get runs or get wickets – everyone chips in. It's a good sort of combination to have, and we've certainly got better throughout these three games.
"We've had a few tough losses early on against Namibia, then we fought back and played pretty good cricket in Uganda, and again we've played some good cricket here [in Durban]."
Hong Kong begin their bid to qualify for the World Cup in Australia later this year against Uganda on Monday, followed by the Netherlands the day after and Papua New Guinea on Thursday.
Zimbabwe, Singapore, Jersey and the United States will battle it out in the other group, with the top two teams in each progressing to the semi-finals. The finalists will secure places at the World Cup, with the winners going into Group B alongside Ireland, Scotland and the West Indies and runners-up taking the last place in Group A with Namibia, Sri Lanka and the United Arab Emirates.
Johnston said his side had "a lot of belief" going into the qualifiers and were well aware of the strengths and weaknesses of their opposition, having played against all of the teams involved in recent years.
"The boys are in a good head-space," Johnston said. "There's been lots of positives and hopefully we're at the back end of all that illness and injury and we'll have a full squad to pick from in Zimbabwe and moving forward."
The squad is largely the same as the one that finished the Challenge League B tournament, with the exception of wicketkeeper Jamie Atkinson, who has returned home because of work commitments.
Shahid and Aftab remain with the team, as does another late addition, Waheed Mohammad, while Nizakat Khan continues to captain the side.
Hong Kong squad: Nizakat Khan (Hong Kong Cricket Club), Adit Gorawara (HKCC), Aftab Hussain (United Services Recreation Club), Aizaz Khan (Kowloon Cricket Club), Ayush Shukla (HKCC), Babar Hayat (KCC), Ehsan Khan (Little Sai Wan Cricket Club), Ghazanfar Mohammad (USRC), Haroon Arshad (LSWCC), Kinchit Shah (HKCC), Shahid Wasif (USRC), Waheed Mohammad, Yasim Murtaza, Zeeshan Ali (all Pakistan Association Cricket Club).