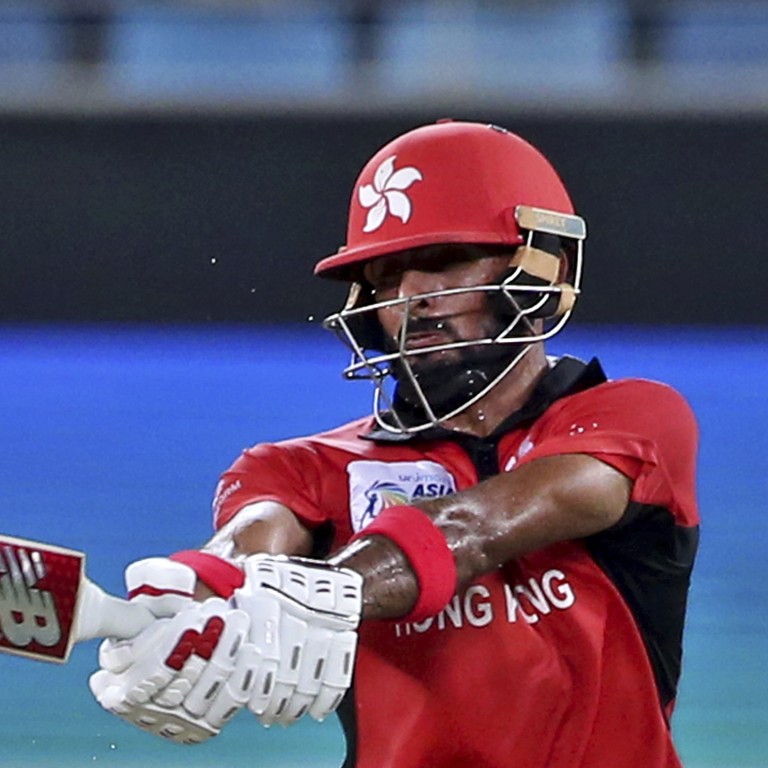 Hong Kong cricket captain Nizakat Khan says playing India and Pakistan is 'the best motivation you can get'
Hong Kong start their Asia Cup campaign against the best T20 team in the world on Wednesday, before Pakistan clash
'Playing against them will be special. We want to emulate Virat Kohli, Rohit Sharma and Babar Azam,' skipper Khan says
Hong Kong start their Asia Cup campaign against the best T20 team in the world on Wednesday, and skipper Nizakat Khan said the chance to play against India was "the best motivation you can get".
While a side boasting the likes of Virat Kohli and Rohit Sharma should be expected to win quite comfortably, Hong Kong have pushed India close in the past, losing a 50-over encounter by just 27 runs in the same competition in 2018.
Khan, who scored 92 in that game, said his side's approach would be similar this time around and noted that "anything is possible in T20 matches".
"If you look at the past record, many so-called big teams were beaten by newcomers," he said. "It's a huge opportunity for us to take on India and Pakistan. It's not every day you get to rub shoulders with some world-class cricketers. As a side, we are aware what the challenge looks like but as professional cricketers, this is why you play the game. We are really excited as a team.
"Playing against them will be special. We want to emulate Virat Kohli, Rohit Sharma and [Pakistan's] Babar Azam."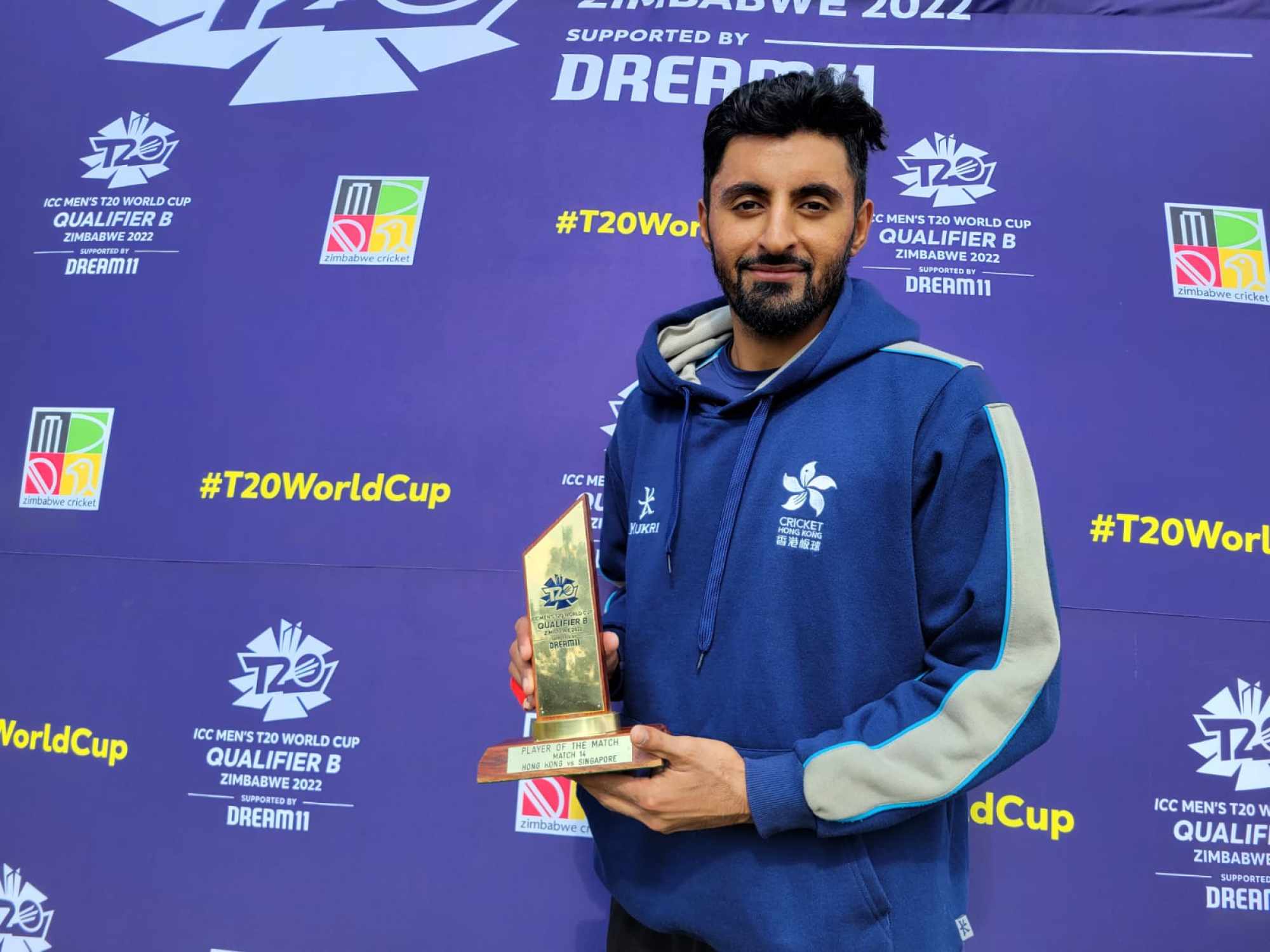 Hong Kong enter the game on the back of a gruelling three-month tour, which has seen them play in Namibia, Uganda, Zimbabwe, Jersey, and finally Oman, where they won the right to play in the Asia Cup.
For Khan this round of "practice tours, qualifier matches and tournaments" has helped his side prepare for the big games they face on Wednesday in Dubai and then against Pakistan in Sharjah on Friday.
Victories over Singapore and Kuwait in the Asia Cup qualifiers in Oman set up a winner-takes-all clash with the UAE, which they won by eight wickets. Coach Trent Johnston said it was the "first time we put a complete game together since I've been here".
Khan meanwhile has challenged his team to do "just 5 per cent better than what we did at the qualifiers" and is confident the team will raise their game.
"For a lot of our younger players, playing against their idols in India and Pakistan is a huge motivation in itself," Khan said. "They have put in performances in domestic cricket back home and thoroughly deserve their chances in the national set-up. As a captain, these are exciting times to see them get tested against bigger nations."
Johnston just wants his players to enjoy themselves over the next two games, pointing out that "they may never get an opportunity to play India and Pakistan in a tournament like this again".
"We have to worry about our game alone," Johnston told thehindu.com. "We have to certainly go out and execute the perfect match to be close to causing an upset. We're also realistic about that but it's just the opportunity to go out and play [India and Pakistan]. You'll be bowling against and facing the best."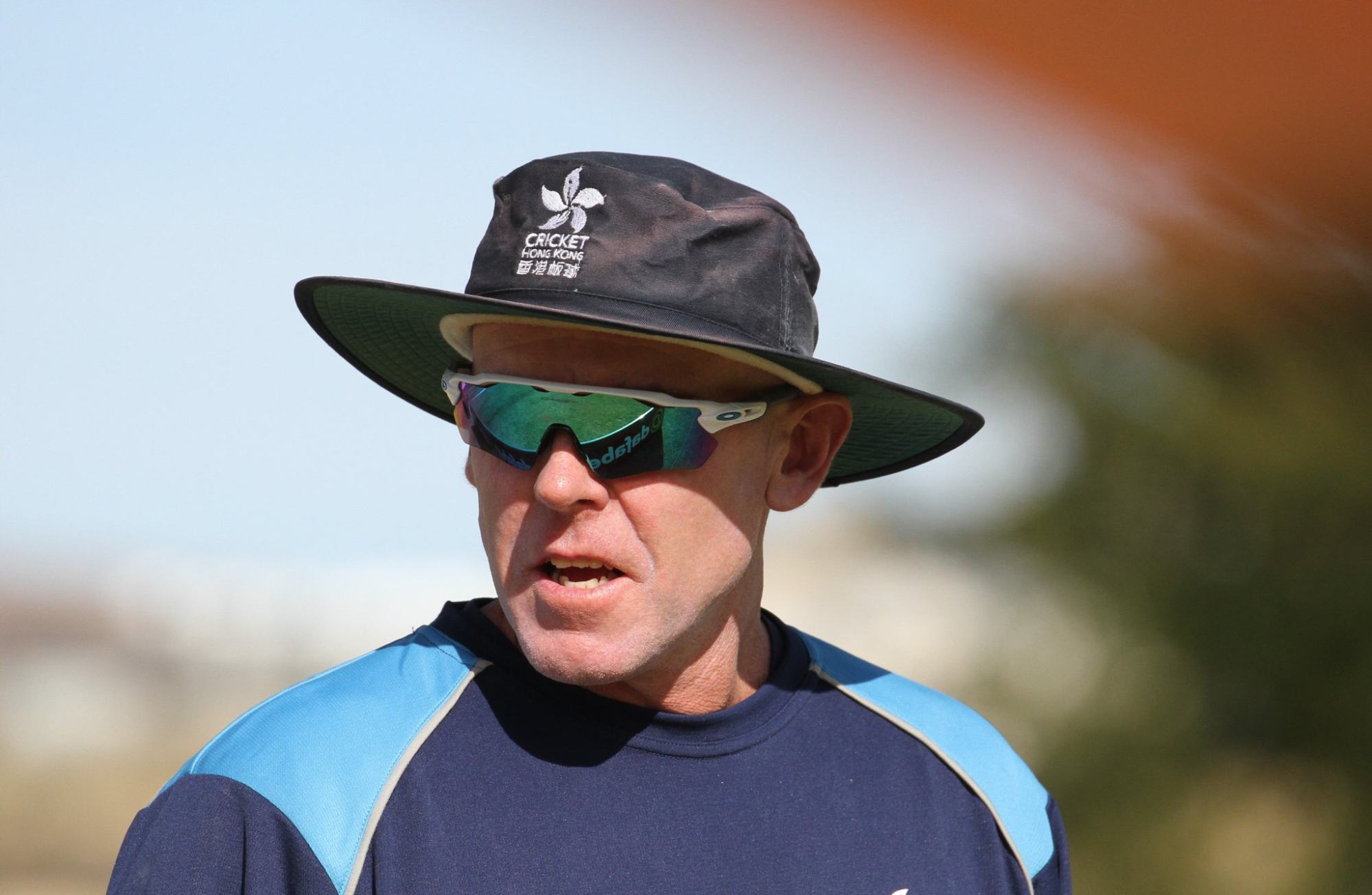 For Khan, who was born in Pakistan, moved to Hong Kong in 2004 and first represented the city in 2008, beating India would "obviously" still rank higher than getting the better of his home country.
"They're the world's No 1 team and it would be no mean feat [to defeat them], but we'll take up that challenge [against Pakistan] as well," he said.
Still, like many of his side, Khan will not just be playing against another team, he'll be facing his heroes too, chief among them Kohli.
"I get inspired watching him play and want to be like him," Khan said. "He has changed the Indian cricket structure. He's one of my idols."
The Indian great has struggled at times recently, and Khan said like all fans he wished him the best, just not on Wednesday.
"Every player has his bad days and he's a big player," the Hong Kong captain said. "People want to see him hit a ton. … I wish him all the best, but I hope he doesn't score against us."
Additional reporting by Malhar Hathi