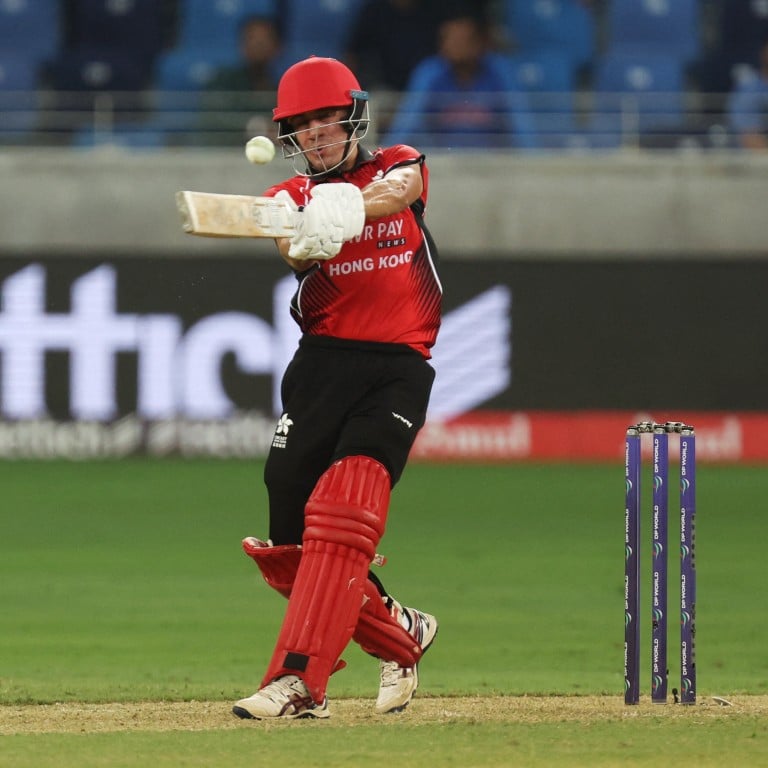 Of sweat, sacrifices and self-belief: what Asia Cup qualification has meant to Hong Kong
After being away from home for 3 months, Hong Kong's cricketers are nearing the end of their mammoth summer tour
But the stress has taken its toll mentally and physically, with several players missing out on the birth of their children
Matches against top-tier sides may be few and far between for Hong Kong's men's national cricket team, but on Friday they will face Pakistan just 48 hours after playing India in the Asia Cup.
Being the only Associate representative at the six-team T20 competition in the United Arab Emirates, they earned their right with an unbeaten run in the qualifiers in Oman beating Singapore, Kuwait and the favourites, UAE.
Despite a change in format – the 2018 edition was 50 overs – Nizakat Khan's charges will once again look to show they are not out of their depth, and having pushed India close four years ago, were hardly embarrassed in their 40-run loss this time around.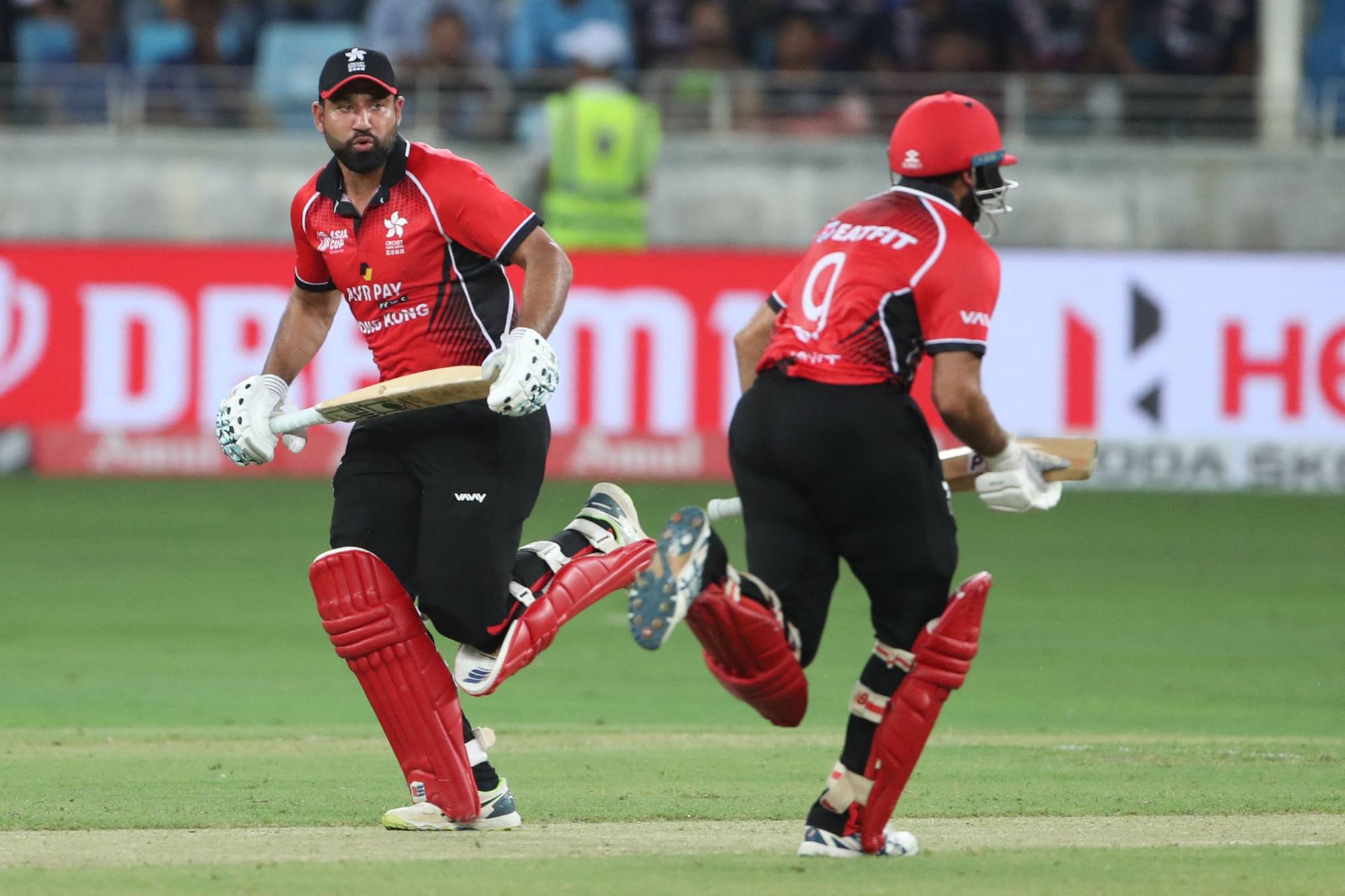 "Even though it was a different format, we learned from our mistakes we made in that game [in 2018]," Khan said on the eve of their match against India. "There were plenty of lessons we took from it and we are confident of not repeating the errors if we are put in a similar situation."
Qualification for the Asia Cup was particularly impressive after three long months on the road, and the disappointment of missing out on a T20 World Cup spot and a failure to regain their ODI status in Jersey.
Not only is this week an opportunity to shrug off their status as underdogs, but also to grow the game back home and inspire the next generation to take up the sport.
"As experienced players, it is the responsibility for the likes of me, Babar [Hayat], Ehsan [Khan] and Yasim [Murtaza] to teach the younger players how tough International cricket can be," Nizakat Khan said.
"Watching us play against high-profile teams will also inspire the next generation back home to don the Hong Kong jersey some day."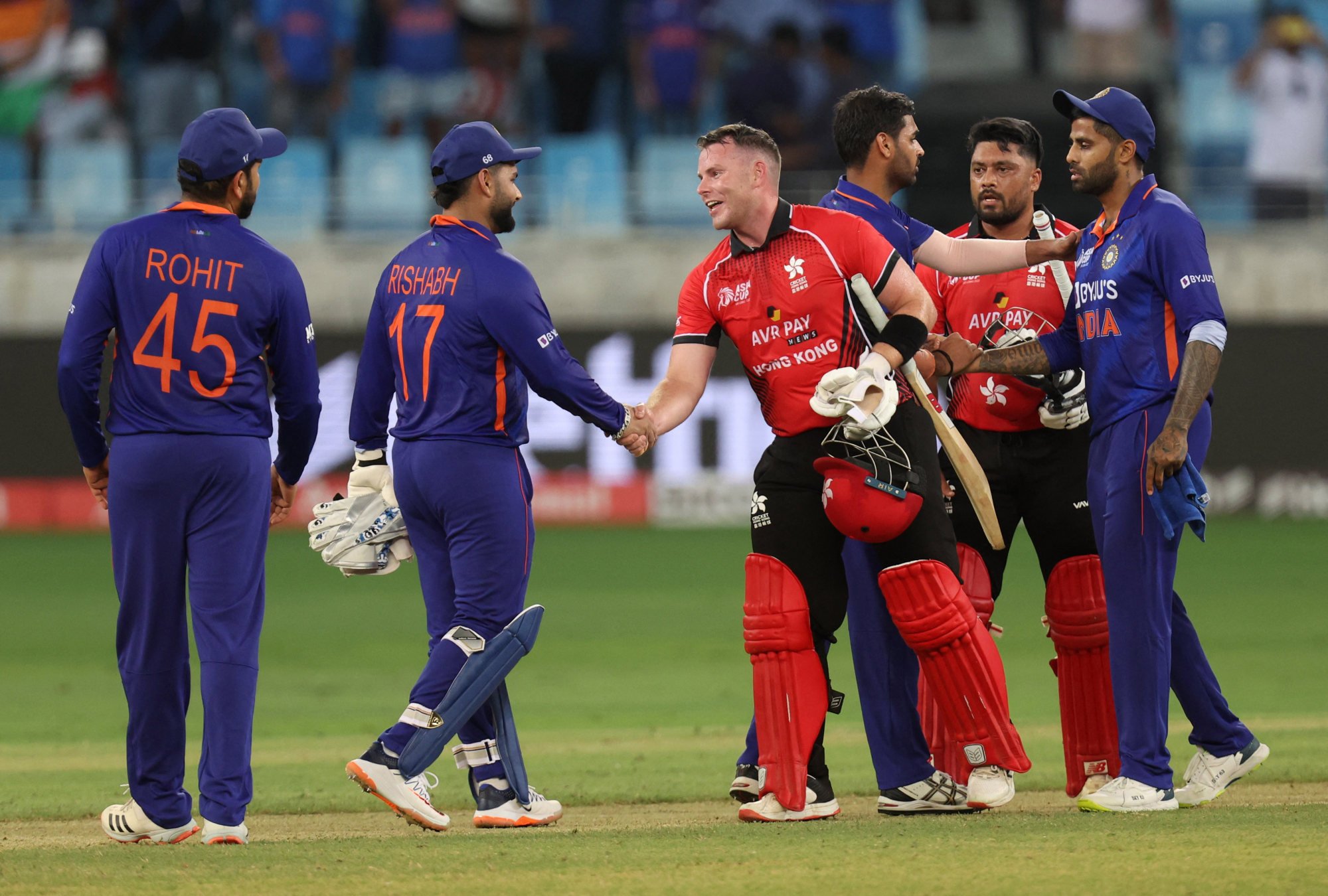 On either side of the T20 World Cup Qualifiers in Zimbabwe, Hong Kong contested the Challenge League B fixtures in Uganda and Jersey in a bid to regain their ODI status before the qualifiers in Oman.
Their time on the road has seen them visit eight countries since June, while the challenges associated with being on tour for that long eventually caught up with the players.
"It's been a long time away from home for us," Ehsan Khan, the 37-year-old off-spinner, told the Post. "We were moving from one country to another every 10 to 20 days. We had to grow accustomed to the weather, food and different time zones constantly but our main focus was cricket. All our games had high stakes on them so we had to stay focused."
During the time away from their families, the likes of Yasim Murtaza and Ehsan Khan became fathers for the first time, but have barely seen their newborn sons.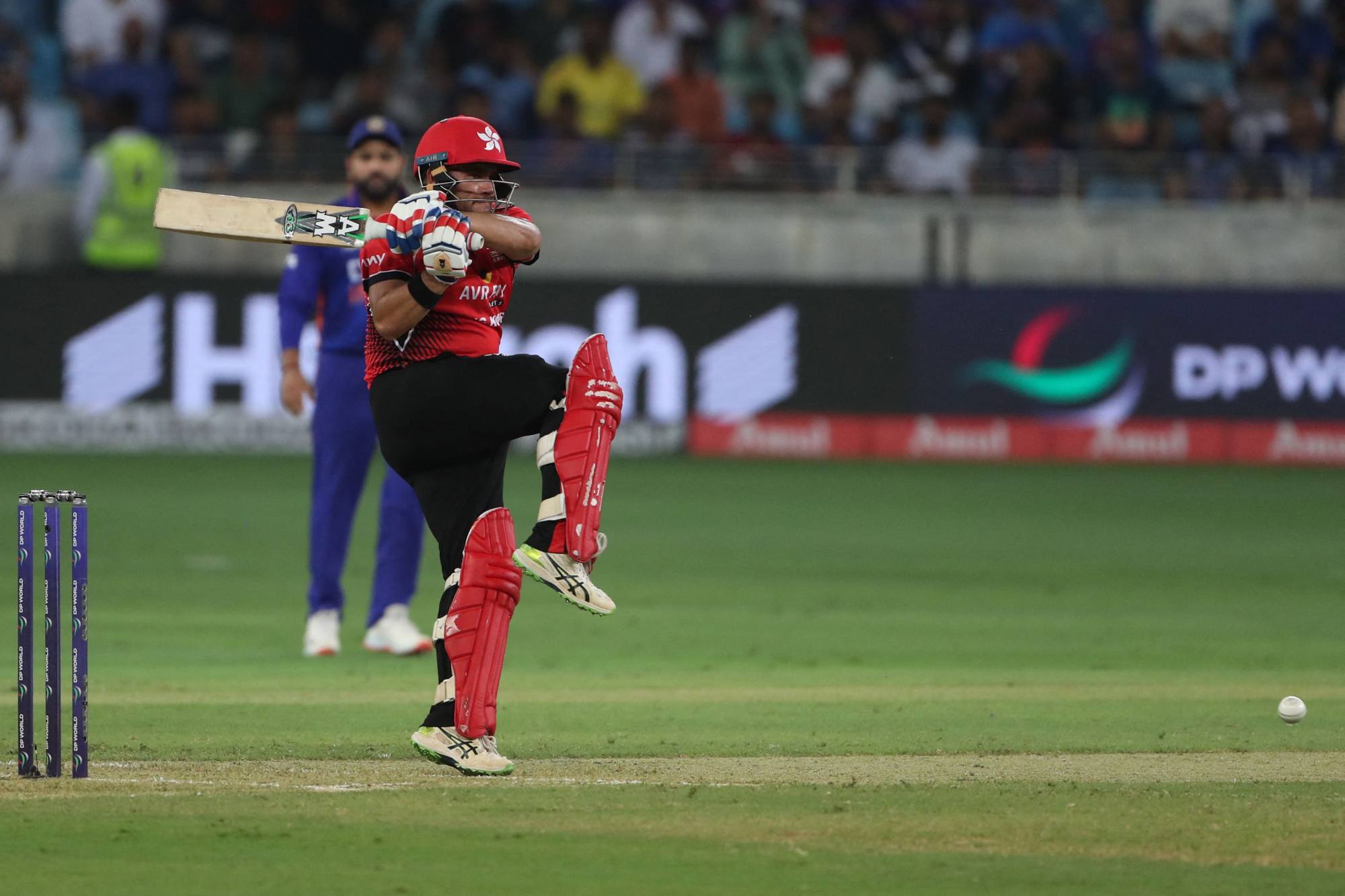 While Eshan Khan had to fly back home from a training camp in the UK to look after his son, who was hospitalised for close to two weeks, Murtaza, who learned about his child's birth while in Namibia, is yet to see his.
"I am grateful to my wife who backed me to keep playing cricket and she ensured me that she will look after her health and the baby's," Murtaza said.
"I do regret not being with her at the time, but as professional cricketers, you have to sacrifice a lot and it's a part of the game. Credit to her for looking after things and I can't wait to spend time with my baby.
"I have seen him on video calls but it's not quite the same thing as holding him in my hands. It would be an incredible feeling."
Ehsan Khan was hesitant to rejoin the team for the qualifiers after the emergency, but did so on his family's insistence. The result was nine wickets in three games and two man-of-the-match performances to propel Hong Kong to their fourth appearance at the Asia Cup.
"Having seen my performances, my family was so proud and felt vindicated in letting me fly to Oman for national duty," he said. "They feel I had a huge role in getting Hong Kong to the qualifiers and I'm hugely indebted to the sacrifices they have made to let me play for the team."
It will be Ehsan Khan's second appearance at the event and he was eyeing the prize scalp of Virat Kohli on Wednesday, having dismissed the likes of Babar Azam, Rohit Sharma and his idol, MS Dhoni in the 2018 edition.
"Getting such high-profile players out was a huge achievement for me," he beamed. "I have grown up idolising MS Dhoni. We will be once again looking to push them hard.
"There's no doubt about the gulf between the two sides but we are quietly confident about putting up a good show against them. The key for us is to stick to our plans and give them a tough time."