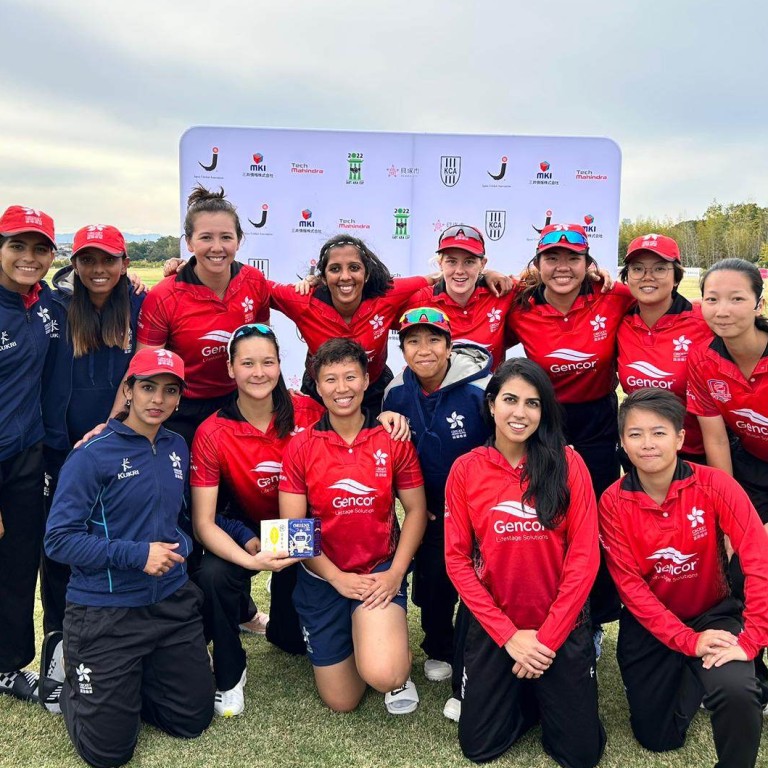 Mariko Hill stars as Hong Kong women cruise to victory in East Asia Cup opener
Star player Mariko Hill named player of the match after hitting 40 runs from 32 balls and proving dangerous yet again with her bowling
A decision by skipper Kary Chan the bowl first proved pivotal, with Maryam Bibi taking 2 wickets to restrict Japan to 90/7
Hong Kong women's T20 cricket squad kicked off their East Asia Cup campaign with a comfortable, eight-wicket win over Japan on Thursday, setting a dominant tone for the remaining three matches.
The Japanese were restricted to 90 for seven from their 20 overs and Hong Kong had little trouble chasing down the target in just 14 overs.
After winning the toss, Hong Kong captain Kary Chan sent the hosts into bat and immediately took control of the game with some sharp bowling and aggressive field play.
Spinner Betty Chan claimed a breakthrough in the third over, taking out the dangerous Shizuka Miyaji for just nine runs. From there, the quick loss of Ahilya Chandel and Hinase Goto – clean bowled by medium pacer Maryam Bibi – spelled trouble for the home side.
At the halfway point, Japan had managed to put just 54 runs on the board, and staring down a run rate of 4.52 attempted to step things up.
Their desperation for runs saw captain Mai Yanagida run out for 11 and Haruna Iwasaki clean bowled for just one run, leaving Shimako Kato to top score for Japan with 15.
Hong Kong's opening batting pair of star player Mariko Hill and skipper Kary Chan wasted no time chasing down Japan's 91 runs, putting 46 on the board before Chan was caught in the deep by Goto.
Hill went on to smash six boundaries and lock in 40 runs for her side before being stumped by keeper Kano. Natasha Miles and Yasmin Daswani had little difficulty compiling the remaining runs with 36 balls remaining.
The fourth edition of the Women's East Asia Cup in Kaizuka sees both South Korea and China miss the event because of Covid-19 issues.
The second match in the four-match battle between Hong Kong and Japan will be played Friday from 11am, Hong Kong time.