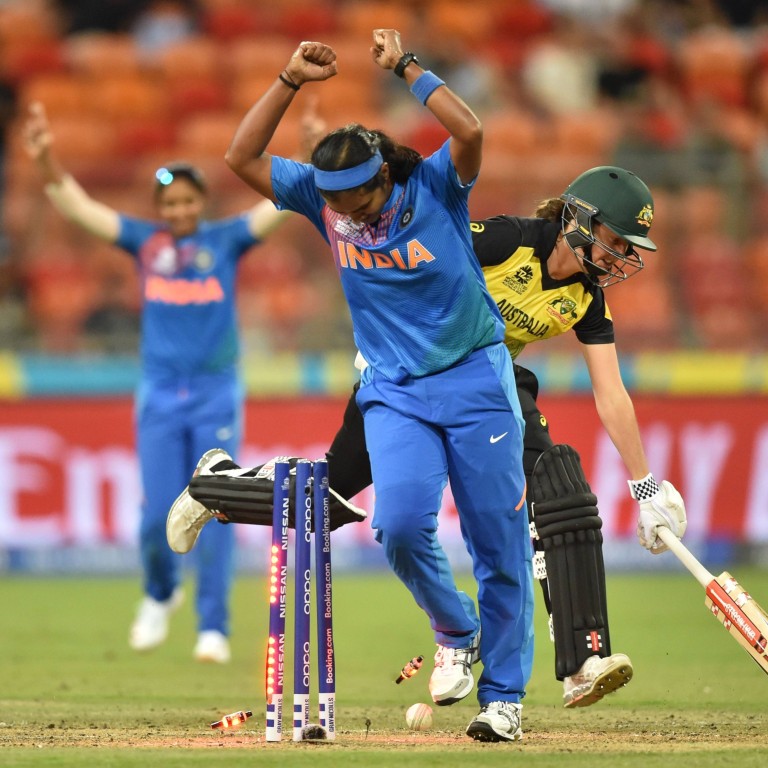 India's women cricketers will now be paid the same as the men – and they say it's about time
'It's a very important step forward for women's cricket in our country,' says India all-rounder Sneh Rana
Increase starts next month, and might help 'more young girls see financial viability in becoming professional cricketers'
Sport, as in life, is all about timing. The perfect tackle, the jump that precedes the immaculate dunk, or the bat meeting the ball at the right moment to send it flying for a six … that one variable often makes all else look inconsequential.
Much of the decision of the Board of Control for Cricket in India (BCCI), the sport's governing body in the Asian nation, to implement an equal match-fee policy for the international appearances of its centrally contracted female and male players can be viewed though a similar lens.
For starters, it's 2022. So, for India's women cricketers to now be awarded – like their male counterparts – US$18,600 for a Test, US$7,400 for an ODI and US$3,700 for a T20 under the new match-fee structure, seems like a normal thing you'd expect of any egalitarian employer in today's day and age.
Not least from one that happens to be the richest cricket board in the world.
The upgrade in the match fee of India's women cricketers followed the 15th BCCI Apex Council's meeting last month where the resolution to implement the proposal was passed unanimously.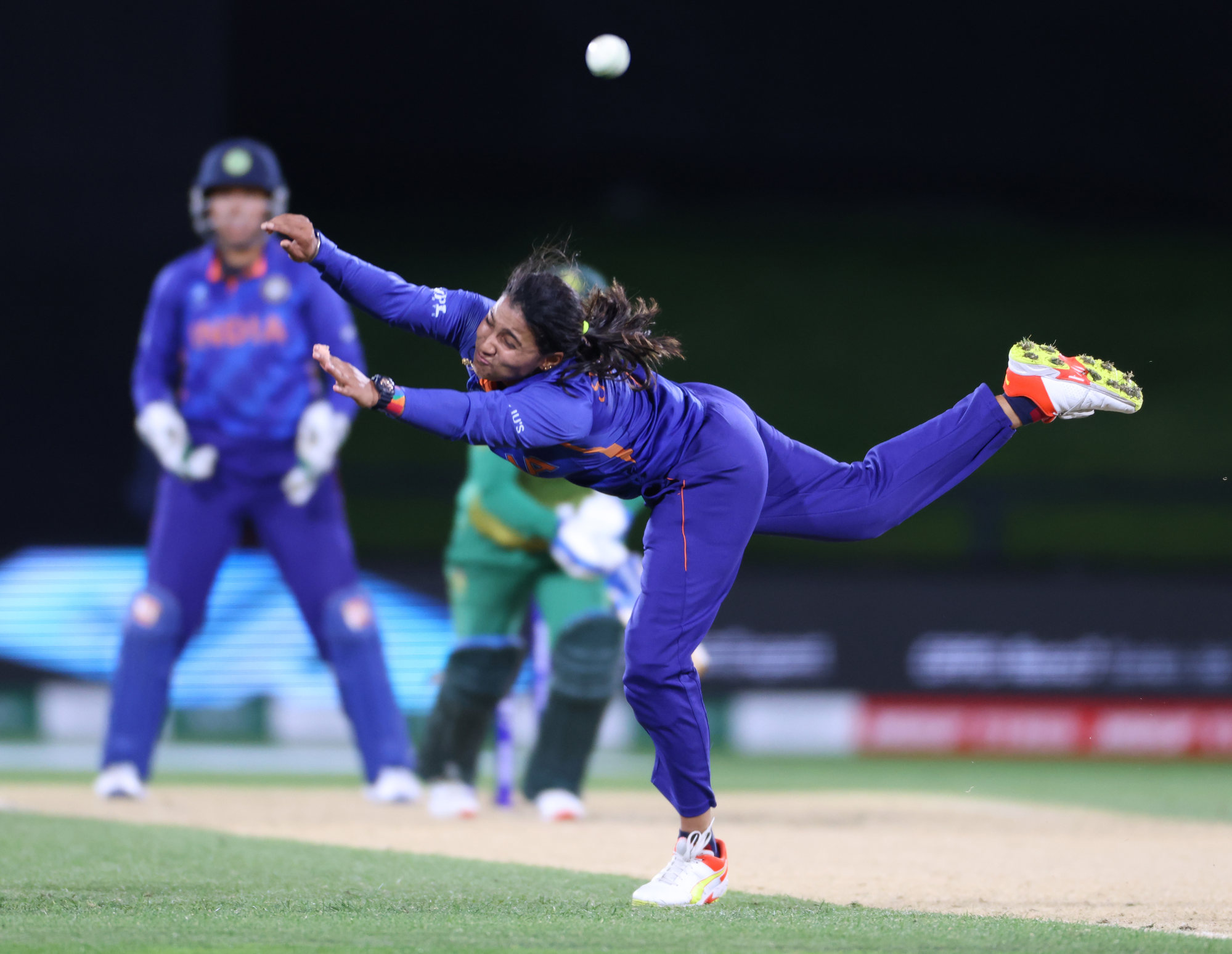 The increase in the amount, which starts with the home series against Australia next month, marks a significant revision from the US$1,200 that India women players previously earned for an ODI or T20 appearance and US$3,000 for a Test match.
"As a current player, I thank the BCCI for making our match fee the same as the men's team because it's a very important step forward for women's cricket in our country," India all-rounder Sneh Rana, a silver medallist at the 2022 Commonwealth Games, told the Post.
"We work as hard as men do, and our efforts are as fervent and focused to win matches for India. With this [change coming into effect], more young Indian girls might see financial viability in becoming professional cricketers."
Jay Shah, secretary of the BCCI, called it "the first step towards tackling discrimination", while new president Roger Binny labelled it a "marquee decision" and Rajeev Shukhla, the new vice-president and former chairman of the cash-rich Indian Premier League (IPL), said it was "revolutionary".
Shantha Rangaswamy, the first woman to lead an Indian cricket team and a pioneer of the sport in the country, said the move did not just represent a windfall in a financial sense.
"The fact that the BCCI is concentrating on equal pay for women and men in some regard, that itself shows the importance the women's game has gained over the course of time," she said.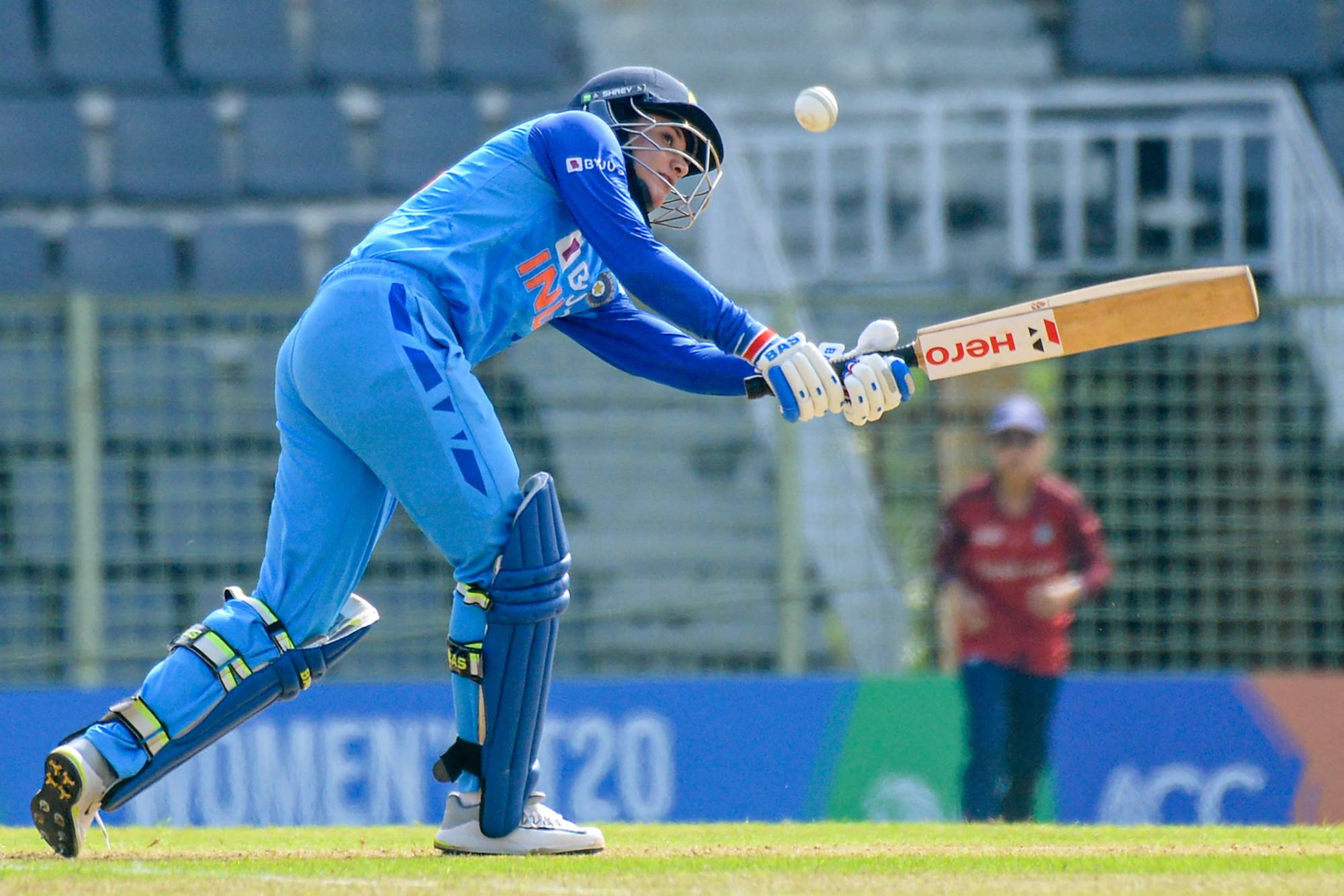 Women's cricket in India is on the cusp of a tectonic shift, one that's been decades in the making. In the past five years alone, the national team's performance – three runners-up finishes and four semi-finals appearances overall in four major events, three World Cups and the Commonwealth Games in July-August included – has generated a groundswell of interest around the game, bolstered an ever-burgeoning fan base and got more eyeballs on the sport.
Many of the players have turned into brands in their own right, and the vice-captain Smriti Mandhana has eight million followers on social media, eclipsing that of many national federations.
But, most of all, a long-overdue inaugural Women's IPL (WIPL) seems closer than ever. Approved at the cricket's board's AGM last month, the WIPL is set for a March 2023 launch, with the board gauging its options regarding the ownership of the teams to be involved.
If there was an obvious, easy entry point for the Indian board to start putting its money where its mouth is in terms of making women's cricket a highly visible and well-marketed product, this was it.
"Equity has been long overdue in women's cricket in India," Rangaswamy said. "The BCCI's decision, therefore, is a big stride forward in the right direction. And, as you rightly said, it might send out a message to those keen on investing in a WIPL. This move might also help lift the women's sport narrative across the entire sports ecosystem in India."
Other cricketers – male and female, active and retired – as well as luminaries from other sporting codes in the country echo Rangaswamy's optimism.
"@BCCI indeed has made the sporting eco system inclusive," former India shot-putter Deepa Malik, head of Paralympics India and the first Indian woman to medal in the Paralympic Games, said in a tweet. "Equal opportunities will inspire larger participation of women in the sports world tapping on their potential untapped talent that can hugely impact the growth of all sports in India."
Anjali Shah, a member of the All India Football Federation's executive committee and women's committee until recently, said she hoped her sport's governing body would follow suit.
Though the BCCI is the first among cricket's "Big Three" to roll out match-fee parity for its contracted players, they aren't setting the trend. In July, New Zealand Cricket (NZC) became the first cricket board to offer equal match fees to its players at the international as well as domestic levels, "across all formats and competitions".
The revised pay, part of a new five-year agreement the NZC struck with its six major associations and the New Zealand Cricket Players Association, originated from the 29.75 per cent, or US$209 million, of the governing body's "forecast revenue" over five years that the board allocated to the country's professional players.
Vitally, the NZC deal also saw an increase from 54 to 72 in the total number of women's domestic contracts, positioned as a secondary work commitment with limited obligations, allowing players to maintain full-time employment and/or study commitments. Besides, the provisions for maternity leave, non-existent for India's female cricketers at any level, were retained.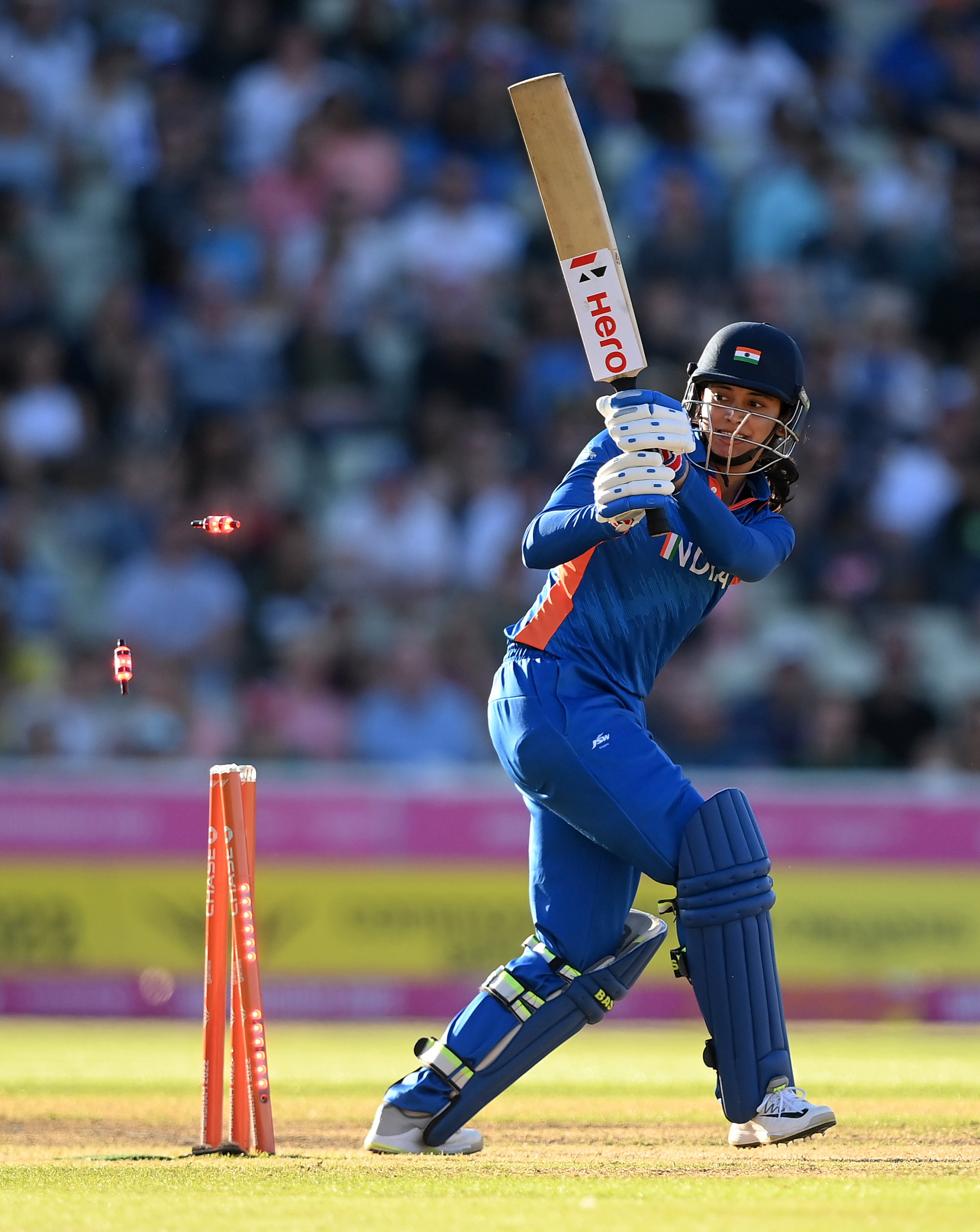 India were actually the last of cricket's Full Member nations to introduce central contracts for its women in 2015. The pay scale was upgraded two years later, following India's breakout runners-up finish at the 2017 Women's ODI World Cup in England, but the vast disparity between the annual retainers of the centrally contracted male and female players remains.
Currently, 15 women cricketers hold central contracts, down from 17 following the retirements of stalwarts Mithali Raj and Jhulan Goswami. Among those, the best paid earn INR 50 lakh (approximately US$62,000) each, while Grade B and Grade C are valued at INR 30 lakh (approximately US$37,250) and INR 10 lakh (approximately US$12,400) respectively.
In contrast, the male cricketers are divided into four groups: players in Grade A+ take home INR 7 crore (approximately US$869,000), and those in Grades A, B and C receive INR 5 crore (approximately US$620,750), 3 crore (approximately US$372,450) and 1 crore (approximately US$124,250) respectively.
Though the BCCI is understood to be contemplating an upgrade in the women's pay scale, the absence of any changes to the pay of female domestic players might be considered a sticking point in what Shah described as his "commitment to our women cricketers" as "we move into a new era of gender equality in Indian Cricket".
"What Mr Shah and the BCCI has done about match-fee equality is commendable," Rangaswamy said. "But I would have been happier if the move towards equity began with the domestic rung, because a much larger demographic of women cricketers would have stood to benefit, about 250-300 cricketers."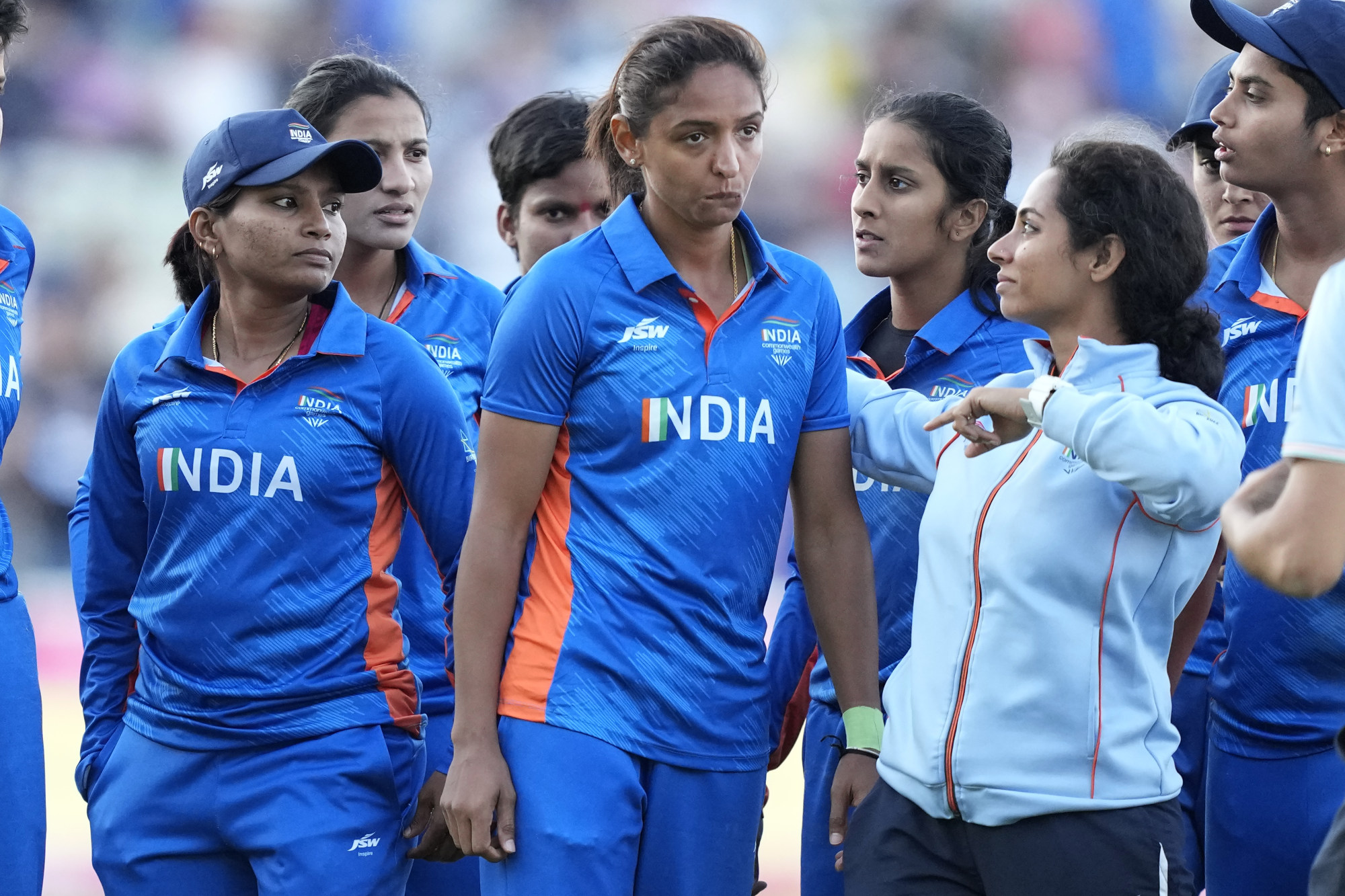 The match fee for women's senior one-day and T20 domestic competitions in India is INR 20,000 (approximately US$250) and INR 10,000 (approximately US$125), respectively, for each playing XI member of the squad and half of those amounts for those on the bench.
A male cricketer on a team's playing XI, in comparison, earns INR 40,000 (approximately US$500) for every one-day fixture and the per-day equivalent for a multi-day tournament, such as the Ranji Trophy, the first-class competition that's played over four days in the pre-knockout stages and has an additional day for the knockouts, amounting to INR 1,60,000 (approximately US$2,000) and INR 2,00,000 (approximately US$2,500), respectively, for one game. In T20s, male players who make the starting XI in 41 games or more receive INR 60,000 (approximately US$750) in match fee per fixture, INR 50,000 (approximately US$625) for 21 to 40 matches and INR 40,000 (approximately US$500) for 20 matches or fewer.
"What a Ranji player, or those who play the Vijay Hazare Trophy [the men's 50-over domestic competition] and Syed Mushtaq Ali [the T20 competition] gets paid … our women cricketers getting the same treatment – that's my dream," Rangaswamy said. "That's the parity that will benefit a wide cross-section of women cricketers. I appreciate not everything can be done at one go, but I hope the BCCI will introduce similar steps in domestic cricket and that we are not far from that day."
For anything to be deemed truly "revolutionary" where women's cricket in India is at now, others would hope the same.